Categories super nutrition academy health class

Episode #34
A Look at the Role of Alcohol on Breast Cancer and the Truth about the Pink Ribbon Campaigns.
Click here to subscribe in iTunes (and download)
Good afternoon, good morning, good evening, whenever you're listening to this podcast. I'm excited to be with you once again. In today's episode I'm gonna ring a recent and ridiculous piece of research to the forefront, and we'll look at it a little bit more closely. This is the kind of stuff that makes me wonder why do Scientists and researchers even bother wasting time and money to look at this kind of stuff.
We're gonna be taking about breast cancer today, we're gonna be looking at the study—I'm also gonna go into the Pink Ribbon campaigns that you've probably seen since you were born—and we'll get a better understanding of how all this stuff works.
First of all, breast cancer is one of the leading causes of, first of all, one of the most common forms of cancer, obviously, in women, and we're getting much better at making it not a life sentence for a lot of women. However, even considering that, cancer in general, as a whole, we've made very, very, very little progress over the last 50 years.
It's interesting because we spend so much money and there's so much awareness with respect to, oh, we have to do this to fight cancer. It's always about fighting cancer; it's not about healing the individual. It's about fighting this bad guy, fighting the terrorist, which, in this case, would be cancer. It's the same thing with America's war on drugs, right? We have this war on drugs, and, meanwhile, America's still battling this huge drug epidemic.
Where you put your energy is kinda what's gonna come back to you. If we're continually putting stuff out there that's the "war" against or the "fight" against or whatever, the "battle" against, we're gonna continue to have more of those.
Alcohol and Breast Cancer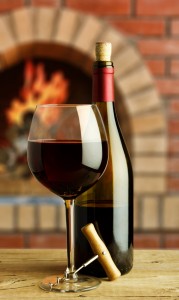 Anyway, this recent study I came across, this was put up in The New York Times, on one of their blogs. It's actually pretty ridiculous; it talks about alcohol and breast cancer survival. I don't think it's any news if I were to tell you that alcohol's not good for us. Is that pretty safe to say? It's straightforward.
What health benefit does alcohol provide? If you can name one health benefit there is to drinking alcohol, please let me know in the comments section on the blog, at SuperNutritionAcademy.com/blog. Other than red wine, one glass that has a little bit of resveratrol, which is supposed to be heart-healthy, that's it. That's still not a good enough reason to drink any kind of alcohol.
Anyways, this study was done, and they start off by saying alcohol consumption is known to increase the risk of breast cancer. Well, there we go. There's another reason not to drink. But a new study suggested moderate drinking has little effect on survival after diagnosis and may reduce deaths from cardiovascular disease. Well, okay, that sounds good. I can drink now and I'm gonna have a better outcome if I have breast cancer? Is that what they're telling me?
Without even going any further, this is the kind of research that I don't even think should be conducted because it's ridiculous. What's the point of this study? They're telling you that you can drink moderately if you're a woman and it'll have little effect on diagnosis. Actually, it might reduce your likelihood of dying from cardiovascular disease. They're essentially saying "Drink up!"
Anyways, this study was done, published in the Journal of Clinical Oncology. They looked at 23 thousand women or so with breast cancer, and they recorded information on alcohol intake before and after diagnosis. After controlling for all the different variables—age, education, blah, blah, blah, all that stuff—they found that breast cancer survival was similar in women who drank alcohol after diagnosis as those who did not.
I mean, I don't know. Women who drank moderately before diagnosis—and this is three to six drinks a week—were significantly less likely to die of breast cancer and of cardiovascular disease thereafter.
I'm really struggling to find any kind of merit to this study other than the fact that they're promoting drinking occasionally. It's like you come across, the more you look at this stuff, it's like there's so much ridiculous research out there talking about how sugar causes type 2 diabetes. Really? Do we really have to have a hundred studies that show that? Is there nowhere else we could probably better put our money?
What they're saying, again, just a synopsis of this, is that if you drink, you'll have a better outcome of breast cancer survival and a lower risk of cardiovascular disease after surviving breast cancer. So, there we go. Drink up, kids; drink up. Not at all. Please don't ever clip that little audio bit out and ever use it as a sound bite for anything. Yeah, it's just absolutely ridiculous.
Pink Ribbon Breast Cancer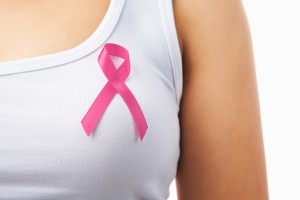 Now, speaking of ridiculous, I wanna bring up something that you probably are not very familiar with. Well, you're probably familiar with the Pink Ribbon campaigns. There's a really cool organization; it's called Think Before You Pink. I wanna highlight some interesting stuff here, because as I mentioned earlier, there's so much money that we put into breast cancer, fighting, find the cure, walk for the cure, run for the cure, do whatever for the cure, yet we've made very little progress.
What's interesting is mammograms, which are heavily touted as what's necessary for all women, actually contribute to the potential development of breast cancer. How does that happen? Like with any kind of radiation—the reason we develop cancer, one of the biggest reasons, is because our cells mutate. How do they mutate? Well, they're exposed to radiation. It can be UV radiation, it can be nuclear radiation, it can be anything.
So, mammograms are just another example, like X-rays would be, that exposure to X-rays is one of the ways that we can obviously increase our exposure to radiation. Also, those new radiation body scans that they have at the airports, I make sure that I bypass those all the time, because if you travel quite a bit, that's quite a bit exposure to X-rays, which is quite ridiculous.
So, anyways, the Web site is ThinkBeforeYouPink.org. I'm just gonna pull up a couple things here because they literally blow the horn on some absolute nonsense that is put out by these big companies that try to associate themselves with fighting breast cancer. The first one is KFC.
KFC had these pink Kentucky Fried Chicken buckets to support breast cancer, which is awesome, right? Have some fried chicken, and at the same time, do good for breast cancer. Well, I have a better idea: Why don't you not go to KFC in the first place, and you'll do a much better job at preventing breast cancer?
Anyways, what happens…I'm just going through their Web site here. They had what was called The Buckets for the Cure campaign, and I'm just gonna show you, I'm gonna read what the…I'm gonna paraphrase what was said here by one of the organizers of this whole thing, the director of corporate relations, Ms. Lucero, she said, "You should know that our partnership with KFC is designed to help reach millions of women we might not otherwise reach with breast-health education and awareness messages which we consider critical to our mission. This additional outreach is made possible through KFC's 5300 restaurants," blah, blah, blah.
Now, what ThinkBeforeYouPink.org is saying in return to that is that "Komen (which is the Komen for the Cure, which is the campaign that they're running) and KFC have targeted undeserved communities whose residents often struggle to stretch their food dollars and are dependent on cheap meals. If you want to serve underserved communities, work with the community health clinics, economic development corporations, and community coalitions that are working to reverse the damage KFC and others have done."
It's just such a disconnect, right? KFC and breast cancer just doesn't make any sense. Farther down on the Web site here, they're just saying "The Buckets for the Cure Web site, cast in a particularly sickening shade of pink, noted that 'customer purchases of KFC buckets during the promotion will not directly increase the total contribution.' In small print, of course. They say that 50 cents from each bucket purchased will go to Susan G. Komen for the Cure, but exactly how much does KFC stand to gain from this campaign? Is it more or less than the $8.5 million that is the fund-raising goal for [this campaign]?"
It's just interesting stuff. It's funny when you see a lot of these big corporations, what they do—sorry, I have a bit of a runny nose. I was just outside watering my grass, and allergies are coming out now.
Anyways, when you look at what these big corporations do, it's like Coca-Cola recently teamed up with the polar bears in the Arctic or some organization of that sort to donate five million dollars over the next five years to help protect their habitats. Five million dollars for Coca-Cola is probably what they make in a day, and they're probably spending more money advertising the fact that they're spending five million dollars than the actual contribution to the cause.
Again, I don't wanna sounds like it's these conspiracy theories, that I'm all against big corporations. In fact, I'm kind of against bureaucracy in general; that's kind of why I'm an entrepreneur. But we need to understand that these big corporations, a lot of the BS that's put out there is simply that: it's BS, it's PR propaganda. They want you to believe that, oh, by eating this food, I'm contributing to breast cancer or whatever. You're contributing to breast cancer by eating that food. KFC is going to have a greater impact on the degrading of your health than anything else, okay?
Let's look at another one: Yoplait. Yoplait, the yogurt company, they had a pink lid on some of their cases in 2008 now. They had a pink-lid campaign that was sold to raise money for breast cancer. What's funny is that the dairy components in the yogurt, as all these big yogurt companies have, was stimulated—the dairy, the cows—were stimulated with the hormone rBGH. This is a known problematic hormone to be feeding cows with, yet we are now extracting the yogurt out of these animals, and then we're putting them into containers and putting these Pink Ribbon campaigns on them, saying that they are helpful in raising money or raising awareness against breast cancer.
This is…General Mills, obviously, is the manufacturer of Yoplait. Think Before You Pink, They sent out these letters to all these companies, which is awesome; they're an activist type of association. It's just funny to see these different corporate ridiculous things that go out.
I'm not gonna read you the whole letter that they sent to General Mills, but basically, two weeks after General Mills announced that they were going to remove the rBGH from those yogurts, Dannon responded—Dannon's another company that does yogurts—responded to public pressure and made the same promise to consumers. These two companies represent two-thirds of America's dairy products. They think they're gonna pull a fast one.
Thankfully, there are organizations like Think Before You Pink that really get these organizations and these companies to reconsider what they're doing, because their initial offering is that: "Eat our yogurt. By doing so, you're gonna help us raise money for breast cancer." They don't necessary denote or disclose how much that is. You think you're doing them a service, you're doing the world a service by eating yogurt, which is supposedly good for you, and then part of that money is going toward breast-cancer research.
Well, little do you know at the time that the quality or how that yogurt is produced is induced by hormones that indirectly can have a big impact on the development of breast cancer. Thankfully, we have this kind of information.
If you wanna learn more about Think Before You Pink, the Web site is ThinkBeforeYouPink.org. They've got a lot of really cool case studies about these stupid organizations and stuff they're doing with respect to raising awareness for breast cancer, while at the same time, they're essentially worsening the cause. Yes, breast cancer is a continuing area of concern for a lot of women. I speak specifically about this in one of the modules in Super Nutrition Academy, looking very specifically, actually talking about—I believe it's Module 7, where we look into cutting out cancer protocols.
I need to tell you that if you're a woman, you've been scared probably into believing that if you have a certain gene, that you're doomed to have breast cancer. I have a friend who told us a little while ago that two of her friends preemptively removed their breasts because they were diagnosed with these genes. I have to tell you that that's necessarily a death sentence if you have those genes.
If you wanna learn more about this stuff—there's obviously a lot more information on this—be sure to join Super Nutrition Academy if you haven't already. It's an amazing program and you will learn the ins and outs of nutrition and how your body and food interact together. And then you can make a lot more sense of this kind of nonsense when you see it on the news or wherever else.
Anyways, thanks for joining me today. Don't forget to join me back at the blog at SuperNutritionAcademy.com/blog. And if you have any questions or comments about this episode, let me know, and I look forward to seeing you in the next episode.
Related Posts:
---
Tags: alcohol and breast cancer, does alcohol cause breast cancer, pink ribbon breast cancer

About Super Nutrition Academy

Super Nutrition Academy is the ONLY nutrition course that makes it easy for everyday people to understand the complex relationship between nutrition and health. If you're tired of all the conflicting health information out there and want a clear-cut, evidence-based understanding of the nutrition and health topics that matter you, then get started today.

---