Posted: March 18th, 2014 @ 7:00 am | By:

Yuri Elkaim
Categories super nutrition academy health class
Episode #92
David is perhaps the youngest person I've ever met who's been so in tune with this health and nutrition and continually finding ways to overcome years of health issues. You'll learn a ton in this interview.
Click here to subscribe in iTunes (and download)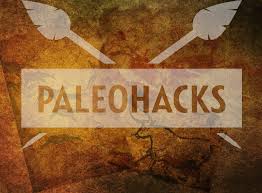 Yuri: Hey, guys, welcome. Yuri Elkaim here and welcome to another edition of The Super Nutrition Academy podcast. Today's episode, I've got a good friend of mine, Mr. David Sinick, on the line with me.
In case you are unfamiliar with who David is, let me give you the rundown. He basically runs PaleoHacks.com, which is a site you've probably heard of before, one of the most popular sites in the Paleo community. I've known Dave for a couple years, and it's always amazing to pick his brain and chat with him because he's only, he's a young kid, he's a very smart, young kid; he's in his 20s.
I've always been amazed with how advanced he was and still is with respect to learning about his body, learning about his health, and all his experimenting and trying new things. I figured, hey, why don't we get him out of the cave in which he lives, because he's always behind the scenes, and let's get some intel, some insight in terms of what he's done over the past couple years in terms of testing on himself, as well as maybe some of the juicy details over at PaleoHacks.com.
Without any further ado, David, welcome to the call, buddy.
David: Hey, man, I am super happy to be here. I'm thrilled to come out behind the curtain and always love talking to you. I'm happy to share anything I can to help people out. it's interesting because I'm very in this space, I'm very involved in it, so a lot of times, I think that what I know is kind of like, oh, everybody knows that, but I think there's a lot I can share with people, actually, and we should have fun today.
Yuri: Yeah, totally. I've learned a lot from you as well just in our conversations, so I'm pretty pumped. When I first met you, you were just this online marketing ninja and just really interested in kind of self-experimentation and health. How did you even get into the health side of learning about health and wanting to go deeper with it?
David: It all started with a hamstring pull. Back in college I used to play ultimate Frisbee. Before college, I hadn't really been a big athlete in the sense that I tried doing track in high school, but I had really bad shin splints, so I never really was able to push myself beyond getting kind of in shape; I couldn't become athletic shape.
I read T Nation and T Muscle, which was kind of my go-to thing, and I was into lifting throughout high school. The first time I ever lifted was freshman year. My dad took me to the gym and changed my whole life. In college I started playing ultimate Frisbee and pulled my hamstring pretty early on. Looking back at it, there was a lot of things I could've done differently to avoid that, but pulling my hamstring kind of sent me down this path of really learning about the human body and whatnot.
That kind of put me on a kinesiology path, learning more about muscles, learning about antagonist pairings, that kind of crap, because I wanted to fix my hamstring. I kept going out there and pulling it again and again and again. Probably a lot of that was diet-related, a lot of muscular-imbalance-stuff related. That process was the first, okay, health is really important to me; health is really interesting.
I'd say my biggest transformation, though, came when I moved to San Diego in California. January 1, 2011 was my first day in San Diego when I moved, and my roommate at the time—his name is Alex—had just gotten into the Paleo diet, and also, my neighbor happened to be a guy named Sean Croxton, who the audience may be familiar with; he runs a site called UndergroundWellness.com.
So, between the two of them, Alex was like, "Hey, man, you should totally try out the Paleo diet. It's basically meat, nuts, seeds, and vegetables." I'm sorry, not really seeds as much. I was like, "All right, sounds good. I'll try it out."
The bigger overarching back story—obviously, I could talk about myself for hours, but to kind of keep things simple, throughout most of my life, I've been very fatigued and tired and a lot of depression issues, to tell you the truth. It wasn't really like I had a bad life. I wasn't poor growing up; I had loving parents. I didn't have a lot of friends in middle school or whatever, but it wasn't to a point where I should have health problems because of it. For most of my time growing up, I pretty much could sleep any time during the day I wanted to, but at night I couldn't sleep. I was tired, I was forgetting stuff.
When I got to San Diego, it really came to a head. It was like, "Man, I can't remember where the hell I put my car keys." Every time I'm about to leave the apartment, I'm going back in to find stuff that I'd forgotten and whatnot. Essentially, I started with the Paleo diet from my roommate's recommendation.
Alex was also going through some health problems at the time, which I'll keep private for the most part, because he wants to keep it private, but he was working with Sean. I was like, "Why don't I do that too?"
Sean is a functional diagnostic nutritionist practitioner, whatever you want to call it. He doesn't really do that anymore, but at the time he was still doing this stuff. My buddy Alex had just done a food-sensitivity test with him, essentially just figuring out what foods we were sensitive to because, in theory—and, again, I'm not the expert here; I just am kind of like a consumer on this—the more foods you're sensitive to…if you have a lot of food sensitivities, essentially, it's likely a symptom of a stronger underlying problem.
On a whim I was like, "Screw it; let's do the food-sensitivity test. Let's see if there's actually something wrong with me." Going to a regular doctor, and I was like, "I'm tired all the time, I'm depressed," and they're like, "Take an antidepressant," or, "No, that's normal that you're tired; everybody's tired." And, of course, I'm like—am I allowed to curse?
Yuri: Preferably not. This is a PG-rated show.
David: Let's just say being told that that's normal is so unacceptable, it's crazy, and that really pissed me off. I went through life thinking, You know what? If the guy says it, maybe it is. I hadn't really heard of Paleo at this point.
Anyway, I did the food-sensitivity test—and, by the way, cut me off if I'm jumping ahead at all—I did the food-sensitivity test; it came back with 22 foods I was sensitive to. I'm looking at it right now.
I was sensitive to orange, apple, raspberry, peach, apricot, avocado, plum, grapefruit, tomato, spinach, carrot, kamut, spelt, buckwheat, rice, amaranth, and then catfish, clam, cayenne, paprika, sesame, turkey, pinto bean, pistachio, lima bean, tapioca, and bakers' yeast. And then they also had ibuprofen and phenylethylamine. I don't know what that is, but I'm not supposed to have it.
Anyway, that was the most Sean had ever seen on a test in terms of the amount of foods I was sensitive to. I don't know your experience with this, but I've been told also that the food-sensitivity test, it's okay as a barometer, but it's not set in stone. But if you do have that many issues, then it's likely there's a problem.
I was like that opens up some new, interesting avenues for me in the sense that okay, maybe there is something going on here; it's not just… As a guy, when you talk to other people about health problems—and I experienced this a ton when I had shin splints, my hamstring pull—you're not always going to get a lot of support from your peers; they're probably going to just think you're being a wimp a lot of times, which doesn't really help.
It was helpful to get this quantifiable information back and find out there is something wrong; there is something actually happening here, not just like you're being a wimp right now and you need to just suck it up and stop complaining. I got the food-sensitivity test back, and I decided let's follow up on this, let's figure out a little more information here, because Sean was like, "There's got to be something wrong here."
At this point, I had really bought in to this whole process for sure because I wanted to figure out what was wrong with me. Why, at 22 years old at the time—I'm 26 now—the heck was my memory so bad? Why do I lose my train of thought when I'm talking to people? Why can I not find my car keys when I'm leaving the apartment, and my wallet and my phone? Why do I seem like I'm an 85-year-old man? That's not cool.
The first test I took with Sean was the BioHealth 205. What this test does is, it gives you estradiol, progesterone, melatonin, testosterone, and your cortisol levels and your DHEA levels as well. It's basically a salivary test. Are you familiar with this test at all, Yuri?
Yuri: Maybe not that exact one, but I've done different salivary hormone panels, so probably similar.
David: This one, essentially, you spit into a little, I don't know what it's called, a little plastic thing four times throughout the day. I got back my test results. Again, to be super clear, I want to be clear to people that I'm not an expert, doctor, anything on that front. I'm mostly a consumer.
When it comes to this more in-depth knowledge, I would say that my knowledge is above average, but I'm, by no means, an expert. When I say my estradiol was low, I don't really know what that means, but I do know that it was not good.
The more specific stuff, like you guys don't really need to know my progesterone, estriol, estradiol, but the stuff that was clearly an issue was my testosterone. The measurement was pg/mL. I'm not sure what that is, but the normal reference range on this, of what's healthy, I guess, was between 40 and 130.
Sean's probably was around 100; he had mentioned Todd Durkin as—you probably don't know Todd Durkin, but he's a big-time personal trainer, like a high-testosterone kind of guy—his range is probably 120, 125 or whatever because he's just so out of his mind, high testosterone.
And compared to those two, my mom's, for example, was a 57 testosterone, pg/mL. Those are some good baselines for you to get a reference for what I'm about to say. My testosterone was a 50.2.
Yuri: Nice, in the female range.
David: Yeah, it's like you're not actually a guy. Essentially, my mom had higher testosterone than me, and I was a 22-year-old male, and she was a 57-year-old postmenopausal woman, so not good. Really not good for a 20-year-old to have that low testosterone.
And then my cortisol levels—these half less of an impact when I say them, but my sum of cortisol was 22.8 with super-low levels starting at noon and going throughout the rest of the day. The reference range on cortisol in nM—I don't even know the measurements; that's how kind of outside I am.
Yuri: It doesn't really matter.
David: The reference range is 23 to 42, and I was below the lowest in cortisol. Very not good. And my DHEA, the reference range was 2 to 10; my DHEA range was 1.02. Really bad shape from a hormonal perspective.
What this all means, actually, is that I had stage 3 adrenal fatigue. People may be familiar with what that is, but, essentially, what that means is that I had stressed my body out so much—be it through emotional stress, physical stress, eating improper foods, processed foods, gluten, whatever—that my body was now.
I had been producing such a high level of cortisol—I think this is how it works; I haven't done my research recently—essentially, my body was producing so much cortisol due to stress to manage the stress that it was starting to affect my testosterone and hormone production, so I was unable to produce testosterone as much.
Yuri: That's kind of how it goes.
David: Yeah. Over time, of course, you can't produce your cortisol at such a high level for such a long period of time, so I was starting to not actually be able to produce it. Stage 3 is essentially the last stage of adrenal fatigue before you get in to stuff like Addison's syndrome. I think, in theory, it's something along the lines of like if someone surprises you, you're just going to die.
Yuri: Yeah, you pretty much can't tolerate any kind of stress at all.
David: Yeah, which is a horrifying prospect. Ultimately, that was a huge wakeup call for me to get this result back. Alex had a lot more problems, in theory, than I did, and I was killing him on the hormone front. I was getting my ass kicked.
A diagnosis like that…it's not a cancer diagnosis, but it is serious and it is something that you need to take care of. I think it's one of those things where, my symptoms are depression and whatever; it doesn't make me feel very good as a person, but it's one of those things that over time, there are tons of studies that low testosterone leads to all sorts of predispositions to worse things later. It's something that like me just ignoring it is a bad idea.
Anyway, it turns out I have particularly low testosterone, I was stage 3 adrenal fatigue, but I was thrilled. I was thrilled that I had a diagnosis that was like, "Here's your problem. Here's the numbers." I'm an analytical numbers guy. "Here's the problem, here's the numbers. You just need to improve those numbers; you'll be good to go."
And then I also did some other tests as kind of a side note, but they didn't really have as much of a bearing and everything. I did one that checked my gut bacteria, and I had an intestinal imbalance and mucosal permeability and Candida overgrowth. I'm way less familiar with all that stuff, but I do know that it's not good.
Yuri: It was just a bit of a tornado or hurricane happening inside your body. At least you had some proof that this is what it was, show you the benchmarks of where you were at, where you can improve. I know that you were working with Sean kind of one-on-one in person. do you know of any good online resources that people can use for specific tests, whether it be like WellnessFX or other things like that?
David: I would say, because Sean's not doing his stuff anymore, but if you wanted to do a similar protocol to what I did, there are three options. The first one is: find an FDN. FDN is a functional diagnostic nutritionist.
It's a certification run by a guy named Reed Davis. I actually spoke with him yesterday. He's got a lot of practitioners that are really good, that can run you through his protocol. It's his protocol; he's the expert and created this certification. He's very helpful and the FDNs are very helpful.
My experience personally with Sean—and he was using their protocol—Sean also, I think, goes above and beyond in general. I can't vouch for, I trust Reed, I trust the company, but I can't vouch for each individual as a certified person, but it's definitely worth looking into.
The other guy I worked with after Sean as my follow-up was a guy named Dr. Kalish, who, as far as I'm concerned, is the coolest dude on Earth. He's the man. We did some other tests with him, and he kind of was another level up, I think, in terms of expertise. He's a master when it comes to all this stuff.
And then the final thing I did more recently that's less about the specific tests I did but you can get that kind of data is WellnessFX, which is more kind of just for fun, honestly. I just did it because it was neat. I would say you can work with Dr. Kalish at DrKalish.com; and then the FDN would just be a search for functional diagnostic nutritionist, and you can find their site.
Yuri: Cool. And WellnessFX is WellnessFX.com, right?
David: Yeah, exactly. They're super easy. You just find a local blood-drawing place and they send it and take care of you. You get a neat little dashboard with all your stats, which was cool. I did it with my girlfriend, actually. They have a really cheap option if you just want to mess around with it. Now they have one that's up to $1000 that gives you every number possible, you can imagine.
Hopefully my story made sense and I wasn't too rambly. I kind of started from a different point than I usually do, so it's all over the place.
Yuri: It's okay. What do you think, for you and your journey, what do you think is the value in terms of having those numbers, having that kind of diagnosis to where you are now in terms of the changes of you've made, the improvements you've made in your diet and lifestyle?
David: Well, I'm very much, I think, a left-brain guy. One, it was valuable because it was quantifiable proof about what was going on. Two is like, there's that saying "What gets measured gets managed" or whatever. I'm like, "Okay, I need to figure out how to improve those numbers," so I immediately worked on it.
It's something to do, something to work on. I don't know what the psychology is behind that, but it's a number that's there and you need to improve that number and there are ways to do that. But just getting that actually on paper was very valuable. You want me to tell you about some of the protocol that I went through?
Yuri: Yeah, sure.
David: The first thing I did was, I didn't use any pharmaceuticals, by the way. Sean originally had me on something called Adrenal Support, which is a supplement, which, actually, Dr. Kalish, I think, may have helped formulate a while back. So, adrenal support and then licorice root, which was supposed to help with cortisol production, I believe. Actually, every time I take licorice root, it'd give me a huge jolt.
But then I transitioned over with Dr. Kalish to taking pregnenolone and DHEA drops, which I'm actually taking again now. I would say I'm still probably not 100 percent with my testosterone, so there's some justification there, I think, but I also take it because it makes me feel awesome.
Some people don't report as much strong effects from it. I wouldn't recommend just anybody take it because it's a hormone. I think there are so many risks.
Yuri: Yeah, so we should kind of disclaim that. This is obviously stuff you did. Everyone who's listening, obviously you need to verify with your practitioner or doctor before even considering this stuff.
David: Yeah, yeah.
Yuri: Nonetheless, it's good to know about.
David: For sure. The pregnenolone and DHEA is definitely a level up in terms of seriousness I think. It's over-the-counter; you can buy it on Amazon. It's a hormone; you don't want to be messing around too much with it. I've been taking that again recently, and let's just say that everything is better with higher testosterone.
Yuri: Pretty much and we know that. It's such an important precursor to vitality, to energy, to vigor, to sex drive, to pretty much any kind of—even for females, it's very similar as well, but a lot of the alpha-male type of behaviors and attributes are all attributed to testosterone.
David: Yeah, and it makes me…definitely sex drive; my girlfriend can attest to that. The biggest thing for me, actually, with pregnenolone at least for sure, is that my memory becomes better when I'm taking it, and I just feel happier; there's a stronger sense of well-being.
I will say, I'm honestly considering at some point trying out a real testosterone protocol, like actual testosterone because, obviously doing it under doctors' supervision and stuff, but just a precursor and stuff. It makes me feel this good; my thoughts are like, I might as well try it out, see what happens. That, of course, is obviously a whole other level of risks that you have to be careful about.
Anyway, pregnenolone, DHEA, switching my diet to Paleo. I know you're not Paleo; you don't really eat meat.
Yuri: Well, I do.
David: Oh, you do now?
Yuri: I have for some time. I don't pretend to not be…I don't call myself Paleo; we'll just put it that way. I don't call myself vegan or vegetarian or anything.
David: Yeah, well, pretty much just eating real food. I think we can both agree on that for sure.
Yuri: Yeah.
David: Focused on eating real food. I used to be a big cereal guy; no more of that. I would eat cereal, like, two meals a day; it's just awful.
Yuri: Me too.
David: It's so good, though. I miss it.
Yuri: Shreddies and Cap'n Crunch.
David: Quaker Oats Squares, oh man! I took those supplements—pregnenolone, DHEA, eating real food. A lot of my stuff, it's funny, the treatment for adrenal fatigue is like: chill out. That's it, relax. My buddy Antonio was talking about forest therapy, which is, like, go in the woods. It's just a fancy of saying, "Go for a freaking hike. Go outside."
Yuri: And there's a lot of science that supports that. They've done studies where they've compared groups walking in nature versus in a shopping mall, and it's dramatically different in terms of reduction in stress and feelings of well-being. It's pretty amazing.
David: I will say that I try to get to the beach. We have a bike path on the Venice boardwalk here. I'm in Marina del Rey, California, by the way. I try to get there as often as possible. I actually just wrote an e-mail about this, stress and stuff. I try to play more often, do stuff that disconnects me from work. I would say that I'm definitely a workaholic nowadays, so I have to—
Yuri: I would say so. Just so you guys know, let me give you a bit of context. Every time I see David, if we're in some kind of event or mastermind, he always has to leave the room because he's got to do some ninja stuff behind the scenes.
David: Yeah, the timing, the last time we saw each other has definitely been hard for me. I'm trying to really, really, one of the things I'm working on as well. For someone who's not running their own business, it's not very useful, but definitely systematizing my business a little bit so I'm not like… I would say, Yuri, that's less of a bragging thing than it should be. I don't leave because I need to work harder than other people; it's because my systems just aren't as good.
Yuri: Actually, let me just jump on that. I think there's a lot of value for anyone listening to that. There's an important lesson there, which I really try to hit home with pretty much anybody, which is: In any area of your life, there's stuff that comes in, and it's how you deal with that that is going to make your life easy or hard.
Let's say you have kids, they come home from school, you get a bunch of mail, you just go to the grocery store, and then have a bunch of stuff sitting on your counter. How do you systemize that? How do you sort and delegate or delete that stuff? Do you have a system in place where you know where this goes, this goes, this goes. And if you don't, that can very easily lead to overwhelm and clutter and all kinds of stuff.
I think there's a lot of value to looking at all of our lives in general on a day-to-day basis and looking at how we systemize this stuff coming in, whether it's information or physical stuff, into very compartmentalized ways of organizing. Not only does it clean up our space, but it also really cleans up our mind, and it just takes a lot of the stress out of the whole situation.
David: I'm a huge systems guy in my personal life as well. I would say as many things as I can automate and batch together, I do that. I read The 4-Hour Work Week a long time ago, and that was my first step on that front of just evaluating what's important, evaluating different ways to * (26:10—unclear) things and get them done.
For example, I've actually kind of automated my food shopping now a little bit. It's not perfect by any means, but it's pretty close in that I now, I have two services that I use—Pete's Paleo, which is a meal-delivery service. They're down in San Diego, this guy Pete Servold and Sarah Servold, who are awesome people.
They send me this huge Space Age bag of precooked but not frozen—just really cold—food each week. It's like $900. I, of course, being the big eater that I am, bought the family plan for myself, but it's $900 for that for a month of food, and then they have a smaller one that's $700 something.
That's been amazing because I'm mostly, I'm not a big cooker, to tell you the truth. I can cook but being in the kitchen for me is, every minute I'm in there, I'm like, I could be doing something else. I don't get a lot of pleasure out of cooking, to tell you the truth. When I go to a restaurant, I want to get there, sit down, and have them serve my food in three seconds. I don't like that whole 20-minute-wait process. I want to call ahead of time.
I've been using that and then another thing called Farm Fresh to You, which is a local, they deliver, for whatever reason, they deliver at, like, 2 a.m.
Yuri: Yeah, we have that in Toronto as well, a very similar concept.
David: That's amazing. That's helped me. They just deliver all sorts of fruits and vegetables for cheaper, I think, than what I would pay at the grocery store if I did it myself. It's also, we get a big box, and the food dies really quick, as most people probably know, so we have to be efficient and turn it into smoothies and stuff quickly; otherwise, we just have a bunch of dead greens, which sucks.
Yuri: I was just going to say for people that are struggling with dinner prep, spending a lot of time buying groceries, services like this—and there are a lot of them out there—are, I think, a great option. And I don't really think that they're that expensive. A lot of places offer free delivery if it's within the local area; it's, as you said, cheaper if not the same price as going to the grocery store, and it's delivered to your door.
In Toronto we have one called Farm City Fresh, which is tremendous and, obviously, it's going to vary depending on where people live. I would really encourage people to look into those local produce-delivery services or premade-meal-type services, because they can be tremendously valuable in terms of how much money they save you or time, which is awesome.
David: Yeah, I'd love to explain my rationale, too, here. First off, me switching over to a meal-delivery service, I think some people might hear $900 a month and think that's insanely expensive for groceries, but when you're a lazy idiot like me, your grocery bill monthly can inflate to, oh, I don't know, $1800 if you're not paying close enough attention.
I'm a very firm believer, I'm reading Ramit Sethi's book I Will Teach You to Be Rich, and also some other books that talk about willpower and how willpower is a finite resource. Instead of me sitting there and saying, "You know what? This month I'm not going to spend this much money at Whole Foods." And not even like I'm addicted to spending money there, but, "This month I'm going to go there, I'm just going to get what I need, I'm going to cook it all, and I'm going to prep it all ahead of time," et cetera and build this whole thing for myself.
That relies on my willpower to make that happen. That's all very contingent on me actually putting in the effort and work. In general, putting in effort and work is not something I'm adverse to, but I think I have a finite amount of that that I can use in my life, and I'd prefer to focus most of that stuff on things that are directly profitable for me.
Anyway, instead of relying on my willpower and using that finite resource, what I prefer to do is just set up a system where I don't have to use that at all, and it just happens for me automatically. Does that make sense there?
Yuri: Yeah, I completely agree with you, yeah.
David: Yeah, and it's the same thing with personal finance. Like setting a budget for yourself, that can work, don't get me wrong; plenty of people do that. It's almost better to set up situations where you can't screw up.
For example, this is not totally appropriate, but if you have a TV in your apartment that's connected to your cable system and you're like, "Just in case I do want to watch TV, but I'm not going to watch it on a regular basis." Chances are, you're probably going to sit down at some point and turn on the TV and idly watch it for an hour or two; it's just how it happens. Instead of doing that, just don't freaking have a TV, and you won't have that issue. You won't have to see it all the time and be like, "Should I turn on the TV? Should I not turn on the TV?"
And there are studies about this stuff too. There was one where they put a cookie on the table for the kid or whatever, and they say, "Don't eat the cookie." They leave it there for half an hour, and then they take it away. Then they have another group of kids that they put the cookie and they say they can eat it.
They have them do a mentally stressful test after that, and the people who had to resist eating the cookie for half an hour performed less well on the test. I'm probably misquoting that experiment, but it was essentially something along those lines.
Yuri: It complete makes sense because of what you said about willpower being finite; it's like your iPhone or your phone. If you use it all day, it's going to run out of batteries. That's the same way with us as human beings.
That's why it's a lot easier to do the healthy stuff earlier on in the day, when you have that higher energy and that recharged battery after a good night's sleep versus after you've spent all day working, wracking your brain on some kind of complex task. And then you get home at night, and the last thing you want to do is figure out some kind of complex dinner. That's why a lot of people end up just getting takeout and quick and easy stuff.
David: There are a few books on this topic, by the way: The Power of Full Engagement, by Tony Schwartz and I think his name is Jim Loehr. Amazing book. I read that book before I got into Paleo, right before I got into Paleo. I was waking up in a panic every morning, super stressed out.
A lot of people were relying on me at that time for client work. That's when I was still doing client work. I started reading that book, and it was like, wow. The way these books kind of work is, they have anecdotal stories like, "Joe wakes up in the morning and this is what his day is like and this is why it's a disaster." I was like, "I'm that guy! I'm the disaster!"
I read that book and then I went on a trip to Amsterdam for ten days—or maybe it was a month; who really knows what happens in Amsterdam—and I didn't bring my computer with me, and I made sure to—I had my phone with me just for emergencies, but I didn't turn it on at all. That was really transformational for me, understanding this willpower being a finite resource and also it's all about energy management. It's less about time management and more about energy management.
Another book that's less practical and a little more theoretical, I think, is a book called Switch, by Chip and Dan Heath. Another book I've been reading more recently is called Your Brain at Work. I forget who the author is, but it talks about how, essentially, your brain—again, not an expert—your brain works off of glucose, and depending on how intense of a task is, the more glucose it works up, uses up.
Essentially, the whole point of the book is, in the morning you might get up in the morning and start checking your e-mails and reading your e-mails and think it's a really easy task, but you are draining your body's energy resources by doing that. And if you go after that and try to plan out your day, you probably won't even get to that task, honestly.
Planning out your day, for example, takes a lot of energy, so that's why a lot of people resist it and do something easier like an e-mail that's like a quick dopamine boost. It's like, "Oh, I got an e-mail. Delete." Okay, I did something; I did a task for the day.
I'm kind of losing my train of thought here, I'm kind of rambling, but the point is, those three books are really good, and understanding that if you don't manage your energy properly, if you don't plan stuff ahead of time, you're going to end up screwing yourself.
And this stuff translates into health in the sense that when you deplete your resources, you're going to start craving bad foods or want to go the easy way in your diet and then potentially hurting your health. And then, obviously, overall, living a life where you're burning yourself out all the time is not good, and obviously I'm very sensitive to that because I was stage 3 adrenal fatigue. You don't want to be in my shoes.
Yuri: No, for sure. There are some really good insights in there. As you mentioned, those books aren't necessarily health-related, but they're productivity, human-performance-related, which is the same stuff anyway because it's all the same ball of wax.
Dude, thank you. You shared a ton of amazing stuff, and because you shared so much at such a short amount of time, I would recommend everyone relisten to this podcast because there're a lot of really golden nuggets—quite a few of them—that you'll probably pick up gain.
If you guys want to learn more about what David's up to over at PaleoHacks.com, which is the Web site, a thriving community of people who are in the Paleo community. Really awesome stuff; you guys do a really wicked job.
Any final words before we finish off?
David: I kind of want to give you, I feel like I rambled a little bit, and I kind of want to give you a rundown of all the things that I've been using recently that have been a transformation on my health. Can I do that?
Yuri: Sure, yeah.
David: Okay. Some of these things, I've been fortunate to have some success as an entrepreneur, so I will say I have a little bit more expendable income, so some of these things are not exactly the budget versions, so I just want to use that as a disclaimer. It may not be fit for everybody but recommendations I can say.
Here're the things that have been the most transformational in my health in the past two years or so. Number one is—I'm not going to do it in order of importance; that's too hard—we'll just go quick.
Number one is a standup desk. As someone who works from home—and I think a lot of people here probably don't necessarily work from home but work in an office—a standup desk has been unbelievable for me. I was starting to get nerve pinching in my shoulder and my posture was not great and it just kept getting worse and worse and worse.
Finally, I made the investment; I got something called UpDesk. It's this huge desk; it was $1300. You can get a cheaper version of it, and you can also build one for really cheap. But from a postural perspective and then my energy is a lot higher when I'm not hunched over all day.
There's something in the physiology, I think, of the way you're standing and how that makes you feel as a person. It's something to do with your state; that's like a whole Tony Robbins avenue we can go down.
Focusing a lot more on play, getting outside; just freaking going outdoors and getting sun. You guys can't see me, but I'm extremely pale, and, actually, I was vitamin D deficient. I've been taking a vitamin D supplement as well but also just getting some freaking sun. I know it's February when I'm saying this right now, so it's not that easy but it's super important.
Pete's Paleo, a recommended resource; Farm Fresh to You if you're in Southern California, definitely a recommended resource. I take fish oil every day; I take a lot of that.
Actually, we both saw the JJ Virgin thing where her son was in a coma, brain inflammation or whatever, and then took tons of fish oil and it was just fixed. I was already sold on fish oil before, but that was like, "All right, I'm going to take a ton of this every day."
Yuri: That was pretty amazing, yeah.
David: I don't know what brand you recommend personally, but I've been taking RealDose.
Yuri: That's what I use. I use RealDose and Nutri-C.
David: Yeah, I know one of the owners of RealDose—and so do you, obviously—and he's a good guy and I trust him a lot to put together a good product. Taking apple cider vinegar in the morning, that really gets me going.
Yuri: I think apple cider vinegar is the best $20 anybody could spend for a gallon of amazingness.
David: That and coconut oil are the two most amazing substances ever created of all time. I use coconut oil for so much. This is not PG but it's a very, very valuable tool and I'd suggest that—Katie, the Wellness Mama actually has a blog post on it called "101 Uses of Coconut Oil" that I would recommend everybody read.
Between those two, if you have any skin issue or a lot of internal stuff, it can pretty much help you. Apple cider vinegar, I've had some scalp issues in the past, and those two have been amazing for that.
What else am I doing? Set up a water filter on my shower; that was really helpful. It's kind of a random thing but in terms of getting out of the shower and not feeling dried out and not inhaling chlorinated water for 20 minutes when you're in the shower. That's been super helpful.
I switched over to a nonsodium lauryl sulphate and fluoride toothpaste; that was really good. And also OraWellness has a really good teeth-cleaning kit thing that's good. Yerba mate tea, amazing for productivity and just in general. It cleans you out too; good stuff. I'm a huge fan of yerba mate.
I've been taking a supplement, and I actually took one today, which is why, if I sound wired, it's because I am. I took something called Cell Energy. If you are someone who needs to get a lot of stuff done, if you're a very busy person and need an extra boost.
I'm not the owner of the supplement, and I would recommend, obviously, doing your due diligence, but I've been taking Cell Energy for over a year now. Not every day, not even close to every day, but on a day where I really need to get stuff done, it's amazing.
It's by US Cell-Wellness; it's actually the same guy who runs US Wellness Meats, John Wood. It's the best energy supplement I've ever taken in my life by far, so I highly recommend that if you're someone who needs that occasionally.
Vitamix, best blender ever. I'm trying to think if there's anything else. I think that's pretty much it.
Yuri: That's a very short list of stuff; nothing valuable there.
David: Yeah, well, sorry. I tried my best, man. I wish I could come up with some more stuff for you. I'm just looking around my room right now.
Yuri: That's great. You've given us these ten really awesome items, which is great. For everyone listening, it's not that you have to use all these things, but if there's one thing that resonates, it's definitely going to help you out in some way, shape, or form.
David: Yeah. Each one of those things was, basically, I got into them to solve a specific problem. I was tired, so I started taking yerba mate, and I also started taking Cell Energy. Or I was having dry skin when I got out of the shower, so I got a shower filter. Or my scalp wasn't in great shape, so I started using apple cider vinegar occasionally for shampoo and stuff. And drinking it; you can drink your shampoo, it's amazing! That's kind of a little bit of a rundown and hopefully, it was valuable. I hope to the people listening that I wasn't too rambly and I didn't talk too fast.
Yuri: Well, we can always slow own the playback on iTunes, I think.
David: Oohh, fancy.
Yuri: I think; I'm not too sure. David, thank you so much for sharing that stuff; that was great. Again, for everyone listening, if you want to check out Paleo Hacks, it's over at PaleoHacks.com. Really, really cool stuff. Dave, just thanks again for taking the time and sharing a lot of your experience and insights with us.
David: Yeah, I hope it was valuable. I'm pretty much a consumer, just like everyone else here and just trying to do what's right by myself. Hopefully, you guys can take some knowledge from that and apply it to your lives and be healthier and happier.
Yuri: That's what it's all about.
David: Yeah, man. Thanks.
Yuri: Thank you very much, man. And enjoy the California sun while you can.
David: I will.
Related Posts:
---
Tags: bio hacking, david sinick, paleo hacks, self experimentation

About Super Nutrition Academy

Super Nutrition Academy is the ONLY nutrition course that makes it easy for everyday people to understand the complex relationship between nutrition and health. If you're tired of all the conflicting health information out there and want a clear-cut, evidence-based understanding of the nutrition and health topics that matter you, then get started today.

---