Posted: March 27th, 2014 @ 3:08 pm | By:

Yuri Elkaim
Categories super nutrition academy health class
Episode #94
If you want to know how to burn fat with cardio, then this episode with Rusty Moore will perhaps shock you and come as a controversial surprise. But burn fat you will with this sound advice.
Click here to subscribe in iTunes (and download)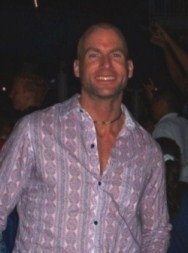 Yuri:                Hey, guys, how's it going? Yuri Elkaim here. Welcome to another episode of The Super Nutrition Academy Health Class.
Today's episode is going to be controversial to say the least. We're going to shift focus a little bit, and we're going to focus a little bit more on the exercise side of things. We've been talking a lot about nutrition and health the last couple episodes. Again, if the goal is to lose weight, to specifically lose fat, then there's obviously a very important component that exercise will play.
Today my guest is my good friend Rusty Moore, who is going to shake things up a little bit. I'm not going to spoil the surprise, but let me introduce Rusty to you. He is the guy behind the very popular blog called Fitness Black Book; it's FitnessBlackBook.com. It's aimed at helping men and women increase density and definition without getting bulky; kind of right up my alley.
He is also the author behind the programs Visual Impact Muscle Building, Visual Impact for Women, and Visual Impact Cardio. Again, his techniques are very different than what is being taught by the fitness mainstream, so if you're picking up a magazine and reading something, chances are that Rusty will probably have something on the flipside to say to you about that.
Today we're going to discuss some of these techniques and methods, and we'll talk specifically about one or two of them that I think you'll really appreciate. Rusty, welcome to the SNA Health Class.
Rusty:             Hey, and thanks, Yuri, for the kind introduction. That's awesome, man.
Yuri:                Absolutely, buddy. Before we jump into this area of controversy, why don't you kind of give us a brief rundown of where you came from in terms of why you even got into the space of helping men and women get toned and ripped and healthier?
Rusty:             I started working out in 1987, so it's been a while; 27 years ago. Like a lot of guys back then, we got inspired by watching Arnold Schwarzenegger films like Terminator mainly and Conan and all that stuff.
Yuri:                Classics.
Rusty:             Yeah. So, what I did was, I had the goal of getting in shape and stuff and adding muscle, but what happened was, I kind of fell for the whole idea—which is really popular right now, by the way—of doing squats really hard and dead lifts, and if you didn't squat, it meant that you weren't really training.
I also fell for the myth that if you want to gain mass on your upper body, you need to gain a ton of mass on your lower body. Ten years later—that would be in the late '90s, right around 1999—I had this huge lower body, a ton of muscle. I gained definitely a lot of muscle, but I ended up kind of looking like a meathead, which really wasn't what I was going for.
At the time I think I was managing clothing stores as my background. I managed suit stores and I think was managing Structure at the time, which doesn't exist anymore. I couldn't fit in to the style of clothes and stuff.
Right around that same time, the movie Fight Club came out—I think it was 1999. I thought, really what I want to look like is more like Tyler Durden; somebody who can wear a style in clothes, kind of a normal size, normal muscle size but with exceptional density and definition. How do I do that?
I had to actually lose some muscle. I was looking around articles and books, and there were no articles on losing muscle or just increasing density and getting stronger without adding size. What I had to do was start studying boxers and martial arts, people that need to make weight; they needed to stay strong or make weight or even go down a weight class.
I studied that and then implemented a lot of the techniques that I learned and was going to write a book. I had all these notes and tons of pages, and several years later, instead of writing a book, I started a blog and just emanated a lot of those articles on to FitnessBlackBook.com.
Within a couple of years, the site just really took off, getting millions, tens of millions of visitors. It really shot up and then people were demanding courses from me at that time, and that's when I came out with Visual Impact Muscle Building, the women's version, and then cardio.
So, that's kind of the background.
Yuri:                Awesome. What I love is that you don't have a master's and PhD and all this kind of stuff. You just, out of your general own interest, kind of dove in to it and wanted to figure out how all this stuff works and how you can make it work for yourself. You've helped so many people; it's amazing. That's really cool.
One of the things we're going to talk about today is this notion of the afterburn effect or maybe the myth of it. Just for our listeners, the afterburn effect is something that I've talked about on some of my programs, because a lot of my cardio protocols revolve around interval training.
Just so you guys understand, the afterburn, kind of what the name applies is the calories you burn after the actual workout. There are some sources that maybe say it's a little bit more compelling or significant than it really is. I'm going to turn the table over to Rusty and I'll let him explain his point of view and we can go from there.
Rusty:             Now, the big trend is everybody saying cardio is dead and treadmills are for hamsters. You see all the little things all over the place. Let me just create a scenario for you. Let's say I have a Crossfit-training client, somebody who does this crazy, intense workout, and their workouts are interval training but with weights basically.
They're training hard, their diet is dialed in, they're eating about as low-calorie as they can manage, but then they're stuck. They have five more pounds of fat that they want to lose, so what do they do at this point? They can train more intensely, but then they're going to get overtrained. They can reduce their diet even further, but then they're not getting in the nutrients they want. Really, their only option at that point is to introduce a really mellow version of steady-state cardio.
I can take that person, have them do 30 to 60 minutes of steady-state cardio three times a week, and then within a few weeks, they will burn off that excess body fat, because the energy balance will be in their favor. That's one scenario of where I would use steady-state cardio.
As far as the afterburn effect goes, a lot of this is based on two studies. Let's talk about the first study, the Tabata study. The Tabata study, people will say this study proves that these short intervals burn a bunch more fat than slow-and-steady cardio.
They were doing 20 seconds of super-intense cycling, followed by 10 seconds of rest, alternated back and forth. They were doing 170 percent of their VO2 max, which is basically probably maxing out the exercise bike.
Yuri:                Yeah, it's like a vomit session.
Rusty:             Yeah, super, super intense. A lot of people quote that, saying that the Tabata group lost so much more body fat than the steady-state group. Well, here's the funniest thing about the study; I dug deep into it. The study doesn't even track fat loss; they did not track fat loss.
People are claiming you lose so much more body fat with a study that didn't even track fat loss. They tracked VO2 max, which is your aerobic capacity. That's how hard you can train before you get out of breath, basically; that's a simple of describing it.
The ironic thing is: The aerobic group in that study increased their VO2 max more than the interval group, but the researchers are claiming that Tabata is more time-efficient. I agree with that. I agree that it is more time-efficient, and I think there is a place for interval training.
It's a way of reducing the amount of time you spend in the gym to burn calories while you're training. You would do an interval session for a certain period of time to compress some calorie burning into a short period of time, but then once you fatigued the muscles quite a bit, there's definitely room for steady state afterward.
Yuri:                Yeah, I definitely agree with that.
Rusty:             There's a place for it. Should I talk about the Tremblay study?
Yuri:                Yeah. That was the one out of Quebec, was it?
Rusty:             I think so; I believe so. This is the study that people refer to when they say that high-intensity interval training burns nine times more fat than steady-state cardio. This is kind of misleading as well. First of all, the study isn't a great demonstration of fat loss anyway because the interval group lost .2 pounds in 15 weeks.
Yuri:                That's great.
Rusty:             Dude, we could do that with your juice cleanse in one day probably. This is the funny thing too: The steady-state group actually lost more weight than the high-intensity interval-training group. Here's where things get kind of dicey. I want to acknowledge Tom Venuto and Christian Finn for pointing this out. I found this on their blogs.
They believe that there was a skin-fold measurement error. In the steady-state group the skin-fold measurements went down at every site they measured except for the calf measurements. The calf measurement went up. They believe that possibly there was just a skin-fold measurement error and that's the reason why the steady-state group looks like they lost less fat.
Anyways, what it comes down to too is a small sample size, and the groups end up being about even if you really look at it in detail. And the whole burn nine times more body fat, they're just saying it's nine times more efficient, like it took one-tenth the time or whatever to reach roughly the same amount of fat loss.
Yuri:                I think in today's day and age, where everyone's so pressed for time, interval training, high-intensity stuff is very appealing because you can work out for four minutes or ten minutes, and you're going to have all these amazing benefits, which is true to some degree, but at the same time, I always caution my readers and my clients that you can only do—and you mentioned this before—you can only work out at that type of intensity for so long before your body just falls apart.
That's why you see a lot of pro athletes, they're lucky if they make it to 35. Even if they do, they look like they're in their early forties, just because of the amount of oxidative stress and all that intense work has done to them over time. There definitely is a lot of merit to doing a lot of the slower-intensity stuff as well.
Rusty:             And the thing is, too, is that doing the high-intensity interval training, which I do endorse, just that I don't think it's the end-all, be-all of everything. Doing that, hat it does is actually releases fat from the fat cells, so it's very efficient at that. But it's not as efficient as using fat for fuel; you're basically using muscle glycogen when you're doing it.
What I recommend people do is do interval training for 10, 15 minutes to release the fat from the fat cells, and then follow it up with some really low-intensity steady-state cardio to utilize that fat for fuel. What happens is, if you release fat from the fat cells and you don't use it, then it gets redeposited back into your fat cells. It goes through the bloodstream, back into the body-fat stores.
Yuri:                Totally. I think it's helpful for people to visualize this. If you guys have ever done a treadmill or a bike and you see that graph that says your cardio zone or your fat-burning zone. The fat-burning zone is usually the lower intensity, so 65 percent of your max heart rate. That's basically what they're trying to say: At a lower intensity, your muscles tend to prefer using fat as the main fuel source.
That's kind of what Rusty's talking about. If you're working at a high intensity to release the fat, then those muscle cells will end up using a lot of that fat as an actual fuel source at a lower intensity.
Rusty:             Right, right. And what a lot of people do mistakenly is, they just go straight to the low-intensity stuff. That's where the criticism comes in, because the fat hasn't been mobilized as well as it should to utilize that.
Yuri:                Yeah, totally. For somebody who wants to lose, let's say somebody is just getting started—we'll look at two ends of the spectrum. Let's say for the first part, someone is just getting started, and they've got 20 pounds to lose. How would you go about it from an exercise perspective with that? Assuming that they have some degree of exercise experience, but they're not as consistent or maybe not as recent as they used to be with a lot of their exercise stuff.
Rusty:             What I would do with somebody with 20 pounds to lose, first, they have to get their diet in order. What I recommend they do before every workout session—I probably would put them on a four-day-a-week to start with and possibly pump it up to five if they're comfortable with it, maybe Monday, Tuesday, Wednesday off, and then Thursday, Friday. That way they have the weekends off, they have the middle of the week off.
I would have them start with some sort of resistance training, because I believe that's good for your bones and all that stuff. And if somebody wants to gain muscle, obviously that would make sense. After they do their resistance training, I would have them do cardio. Basically, we'd have them do a high-intensity interval session, but just starting out, they don't have to go crazy with it. They don't have to go Tabata style; that's intense.
They could go, if they're just starting out, they could maybe get on an exercise bike and do a warm-up for a minute or so. Then do 30 seconds where they're feeling a little bit of burn, like where their muscles have to work kind of hard, followed by a minute of cycling at the lower intensity again. I would just have them alternate like that for 15 minutes. Thirty seconds kind of intense and then back it down to be kind of mellow, then 30 seconds.
You can go more intense, then gradually go like that, so 30 seconds at level 10, followed by a minute at level 8, followed by the next 30 seconds, maybe pump it to 11. You can keep going like that until it's pretty darn tough during those 30-second sprints, and then just keep it at that level but alternate, do it for 15 minutes total, if that makes sense.
Yuri:                Yep.
Rusty:             And then at that point, what I would have them do is get off the exercise bike and then choose a different piece of cardio equipment for their steady-state cardio, their more mellow cardio. At that point I'd like somebody to maybe go on a treadmill; that's ideal, almost. And then just walk for another 15 to 20 minutes.
Yuri:                Pretty straightforward.
Rusty:             Yeah, pretty easy. And I would also recommend they do this workout fasted. This is another thing that people say: You don't really need to train fasted, but there are some definite benefits to it. You could lose body fat without training fasted for sure, but once you reach stubborn body fat, this is where things change a little bit.
Stubborn body fat has a few different principles. It is less sensitive to adrenaline, it has less blood flow, and it is more sensitive to insulin. The thing that fasting does is, it reduces insulin, increases adrenaline, and exercise increases blood flow.
Why do you want to increase adrenaline? Adrenaline is the hormone that releases fat from the fat cells, so that'd be a benefit. Insulin, the reason why you want that to be low is because when insulin is high, HGH is low. HGH is one of the hormones that helps burn body fat. It's not a must, but if they can go in and train in a fasted state, it would definitely benefit them.
Yuri:                Yeah, that's a very common question people ask me: Should I exercise on an empty stomach first thing in the morning? As you said, there are a lot of benefits in doing so.
In terms of timing throughout the day, based on your own research, do you find that there's a big difference whether people work out in the morning versus at night? I tend to tell people, "Whatever time is going to give you the best workout is the best time for you." But from your perspective, is there a right time of the day to work out?
Rusty:             From my perspective, the only reason why I think that there is one optimal time, it depends on how you eat, but based on how a lot of people eat, which would be, if they're dieting, it's easier to diet and stay strict in the morning or at lunch, like when you're at work. And people tend to go, oftentimes they'll go out to dinner with friends and family, so dinner tends to be the higher-calorie meal for most people; not always.
Because of that, to me, I've always found the fastest fat-loss results when I was working, when I trained after work or in the afternoon. Then you're emptying out the glycogen stores, and then you have more room for calories that aren't going to get spilled over into body fat after you work out, which would be your dinner meal.
Yuri:                That's a good way of looking at it as well. Kind of totally changing gears here, what is the biggest mistake you see people make? When you go to the gym and you see people working out, what is the biggest mistake you see people make?
Rusty:             It depends on what their goals are. Let's talk about women mainly. A lot of people skip over women's issues when it comes to lifting. They talk so much about guy stuff, so I want to give them some attention here.
My background the past few years is, I've done a lot of private coaching with fashion models, which is kind of a strange deal, but my ex-girlfriend now, my girlfriend at the time is a clothing designer, and we would go to a lot of fashion shows and stuff.
What a lot of these women would want to do is get toned but not increase their muscle size at all. What a lot of personal trainers have women do is train in the high-rep range to tone muscle, and the problem with that is when someone trains exclusively in the high-rep range and trains for the burn, which a lot of personal trainers teach women to do, they can create a pump in the muscle.
Training for the burn will add more blood flow to the muscle, and then the muscle can become vascular. They can get a little veiny. The reason why body builders train for the pump is that it provides a lot more nutrients to the muscle and expands the sheath around the muscle and it's great for growth. For guys that want to get big, it's awesome.
For women who want to slim down, I recommend tension training; going a little bit heavier in weight but avoiding the pump and avoiding failure. When someone trains to failure, that induces growth as well. The thing is is that training really hard for high reps, for the pump, until she can't do another rep, that is the fastest route to add size to a muscle, so I recommend the opposite: to train heavier for tension but don't come close to failure, and avoid fatigue, as well, in the muscle.
What that does is it creates hard contractions, firm the muscle up, actually can reduce the size of the legs and arms if she's after that but, again, without creating vascularity and all that stuff. That's probably the biggest mistake I see women making.
Yuri:                I couldn't agree more with that. It's such a paradigm shift because a lot of exercise classes have women—and obviously some guys as well—lifting those little black bars that weigh ten or whatever pounds, and they're just cranking out 100 squats. If you look at the time they're under tension there, it's two minutes in some cases, which, in a lot of cases, as you mentioned, is a body-builder way of training.
Rusty:             It really is, yeah.
Yuri:                But it's so, you almost have to get in someone's brain and switch off that piece of indoctrination where, at some point, we were led to believe that lifting heavy weights would lead to big muscles. But essentially, what you're saying is that you're almost training like, not a power lifter but closer to that, where it's a heavier weight, a couple reps, more reps, don't kill yourself.
Rusty:             Exactly. What I found in doing tons of research and stuff that you see people who lift low reps that gain muscle; you see people who lift medium reps and gain muscle and high reps that gain muscle.
The determining factor in gaining muscle from the studies that I read is actually training to failure, because that's when the muscle is going to break down and adapt by growing. If you avoid failure, you're good. The thing is, the reason why you don't want to do high reps is because you don't want to get vascular. I would do low reps so you get a lot of tension in the muscles and actually helps strengthen the bones. You get stronger but without growing and without size. It works really well.
Yuri:                The other benefit, too, is that it's jut a little bit more applicable to everyday life. If you've got kids and you need to pick up a 20-, 30-pound kid, you want to kind of have a strong body to be able to do that. If you're carrying groceries, very seldom are you going to pick up a bag that's 2 pounds; it's usually 10, 15, 20 pounds of groceries.
It just makes sense to strengthen your body so you're able to accomplish everyday tasks more efficiently, as well as leaning out and becoming stronger and looking better. Hopefully, with this kind of information, slowly but surely, more and more people will kind of get it.
Rusty:             Yeah, yeah. I'm seeing it a little bit. I'm seeing more and more women lift a little bit heavier, and definitely people who buy my programs do that.
Yuri:                Yeah, totally, which is awesome. How about for men? What's a big mistake that you see men make in the gym?
Rusty:             I think a big mistake I see guys make in the gym is basically just trying to add as much muscle as possible, no matter where it winds up. A guy is just trying to, he just wants to put on muscle to look a little, it's really easy to put on. A lot of programs will say, "We can teach you how to put on twenty pounds of muscle."
It's really easy to do. You can do squats and dead lifts all day long, drink a gallon of milk or protein or whatever, and you can put on that muscle. What happens is, 90 percent or 75 percent of that goes on your hips, butt, and thighs.
In some ways your physique goes backward because your upper body looks even smaller now compared to your lower body. If you were to go on the body building forums, they act like there're all these guys with chicken legs all over the place.
I actually see the opposite. I see these guys that have big traps from dead lifting and really bulky midsection, lower body, and their upper body doesn't match. It's almost like the pendulum has swung in the other direction too far.
I get the message and I think that squats and dead lifts are beneficial until your legs get the proportion, the size you want them to be. And at that point, why do an exercise that is so good at adding mass if you don't need any more mass in that area?
That's my biggest thing, just aimlessly gaining muscle just to say that you're gaining muscle is probably the biggest problem I see.
Yuri:                Yeah, totally. Our mutual friend Dan Go, he was using your Visual Impact program for a couple months, and he was raving about it. He went off dead lifts for a while and just kind of focused on the stuff you're talking about. I could tell a huge difference in his physique. Even in Toronto, where we live, where it's freezing cold and he's got a jacket on, you could see the difference in his physique just in terms of the shape following your stuff. It's pretty awesome.
Rusty:             Dan's awesome, super knowledgeable, so great testimonial. I've used his stuff too to become more flexible, which is my big downfall. I've always had a problem even touching my toes. Kinda sad, but I'm working on it.
Yuri:                I think that's a guy thing too. I think guys are just naturally born with shorter hamstrings. That's probably one of the reasons why—this is totally off topic—there are so many women that have ACL problems, because they have naturally longer hamstrings, so they have less stability around their knee. I know that's a big problem for a lot of collegiate, for a female. Just FYI, tip of the day.
Rusty:             It makes sense. Plus, it doesn't help being really tall either. I have a 36 1/2″ inseam in my jeans, so I'm stretching a lot of length of muscle there, so it is a little tougher for sure.
Yuri:                Awesome, buddy. It's been a great interview so far. Any final words of wisdom before we finish off?
Rusty:             Yeah, this'll just take me two minutes. We never really touched on the afterburn effect.
Yuri:                Yeah, let's talk about that.
Rusty:             There was a study in 2006, and I don't have the name of the study handy right now, but what it did was took all the afterburn-effect studies, the EPOC—the excess postexercise oxygen consumption, that's the scientific term for it. What it basically said is, it's less extensive than what we've been led to believe. A lot of people will claim you can train really hard and you're burning this crazy amount of calories for 48 to 72 hours after the fact.
What they found is the actual amount you burn depends on how much you burn during the workout, and it's only between 6 and 15 percent of the actual calories burned during the workout. If you work out and burn 500 calories, you'll burn between 30 and 45, I forget what the math is. Anyways, it's basically a heck of a lot less than we thought, between 6 and 15 percent. It's almost negligible.
My final advice would be for somebody to pay attention to the actual calories burned during the workout. If you want to get the energy balance in your favor, forget about the afterburn effect. Just think of it as a bonus; it's so small that it's not worth learning about anyways. Just basically burn as much as you can during the workout, get a good diet where you're in a deficit, and you'll be good. If the afterburn effect adds a little bit more to the fat loss, then all the better.
Yuri:                Nice, that's good advice. That actually reminds of, you know how certain foods, they say they burn more calories than they actually give in the digestion process?
Rusty:             Yeah, like celery and stuff.
Yuri:                Yeah, eat celery and you'll burn fat. It's kind of like that, so it's very synonymous with that kind of advice. Thank you for clearing that up and debunking the myth. That's awesome.
Once again, everyone listening, you can check out Rusty's stuff over at FitnessBlackBook.com. Awesome information, as you can tell; he thoroughly researched this stuff; his programs are wicked.
Rusty, I want to just thank you so much for taking the time to join us today. It's been very insightful. I've enjoyed going back and forth on this topic. I think it's really important for people to understand this stuff, so thank you so much, man.
Rusty:             Yeah, thanks, Yuri, I appreciate it.
Yuri:                Absolutely. And for everyone listening, thank you guys for tuning in, and I look forward to seeing you guys or talking with you guys on the next episode. Have a great day and stay healthy.
Related Posts:
---
Tags: cardio for fat loss, fat loss cardio training, fitness black book, how to burn fat with cardio, rusty moore

About Super Nutrition Academy

Super Nutrition Academy is the ONLY nutrition course that makes it easy for everyday people to understand the complex relationship between nutrition and health. If you're tired of all the conflicting health information out there and want a clear-cut, evidence-based understanding of the nutrition and health topics that matter you, then get started today.

---