Categories super nutrition academy health class

Episode #25
Chemo Dilution: Another Example of our Broken Health Care System
Click here to subscribe in iTunes (and download)
Welcome to Episode 25 of the Super Nutrition Academy Health Class. Yuri back with you. today I've got some really interesting local Canadian news to share with you that's gonna make you realize how much it sucks to have cancer, especially if you live in—if you live in the States, obviously, but even in Canada.
Chemotherapy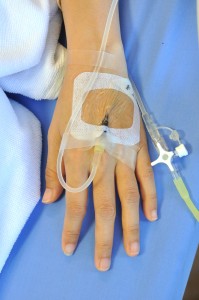 So, here's some really interesting news. Again, if you're in the States, this might apply to you; it might not. It's tough to tell, really. Recently, in Ontario there were a number of hospitals that were found to have mixed chemo drugs with saline solution. They basically watered down the chemotherapy drugs. The Ontario premier was like, "What's going on here? What are we doing?"
Obviously, the thing is…it's so political. They're saying the premier was not prepared to make a cause-and-effect link between a chemo dilution problem and contracting out, hospitals contracting out these services for chemotherapy and different drugs. It goes to show you the problem of the medical system, whether you be in the States or Canada. Canada is more of a social system; you guys in the States have more of a privatized system.
What it came down to is that these hospitals were diluting their chemotherapy simply to save money. We spend so much money on taxes on health care every single year in Canada, and it's amazing to think that in spite of that, hospitals still need to cut costs to…who know what they're doing with their money.
It's unfortunate to think that chemotherapy drugs, which are supposedly helping or not helping cancer patients are being compromised by being diluted. I don't know who in the hospital setting had the great idea to say, "You know what? These cancer patients, I think they're doing pretty well. Maybe we can cut back on the chemo; we can kinda add in some saline, taper it down. Maybe they won't notice the difference." Maybe they're thinking some kind of placebo type of effect would take place.
Again, it just goes to show you that if you get sick, not just about cancer, but if you get sick—wherever you get sick; it doesn't matter where you live in the world—if you get sick, you're screwed. You cannot rely on the government. You cannot rely on hospitals to take care of you. we individuals need to take full responsibility for our health.
That's the most important message I can ever impart to you, and that's why I love Super Nutrition Academy, because you need to have the wherewithal to understand how your body works, to understand the fundamentals of health, to understand how nutrition plays a role in all that, because when you get sick, it's very expensive, and it can be ineffective to go through the traditional medical community, into that system.
Health Care System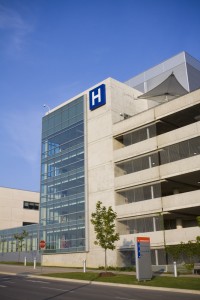 Now, in Canada I'm not too sure if it's better than in the States with respect to the social versus privatized system. I don't personally know. I really haven't spent a lot of time in either one. I think the only time I was in the hospital was when I broke my leg when I was 15; and then I got kicked in the head playing soccer a couple years later, I had some stitches in my ear; and then with my kids. That's pretty much the…the one occasion with Luca and then when Oscar was born. Other than that, I don't go in the hospitals.
Hospitals are for sick people; they're not for people to get well. The whole health care system should really be redefined as a sick-care system because there are more deaths related to improper medical practice, surgeries, and people getting sick in hospitals than a lot of other causes. It's startlingly frightening because hospitals are a breeding ground.
If you think about this: If you wanna study health and you wanna be healthy, what do you do? Do you surround yourself with sick people, or do you surround yourself with people who are living healthily and well? Obviously the latter.
When you spend time in a hospital, what do you see? You see people complaining, crying, going through pain, older people going through all kinds of stuff. It's a really depressing environment, and I really hope that no one listening to this ever has to depend upon a hospital for being well or for overcoming a specific issue because it's really not…I don't find it's a very effective system. It's not a very efficient system.
In Canada at least, we spend a lot of money to support our fellow citizens. I have nothing wrong with that. I'm not a huge fan of paying high taxes, but I understand the whole benefit of supporting other citizens and so forth. What happens is that you have a small segment of the population that eats up a huge amount of the care. It's the same with insurance. Twenty percent of people account for 80 percent of the cases. It's the exact same thing with health care.
If people like myself, who never rely on going to the hospital, very, very, very, very few medical visits, if that, and other people are in the hospital for anything—they twist their ankle, they roll over their foot, they have a cough, they have a cold, they go to the hospital for everything—they just suck the life out of the system, and other people who are healthier because they live a healthier life are the ones who are supporting that.
What I'd like to suggest is that…what if there were no hospitals? What would you do differently? What if you knew that there was no contingency plan, so if you got sick, you're really screwed?
Think about it that way because that's kind of the way I think about it. If I get sick, first of all, it's most likely my fault because of the lifestyle I've led, and we've seen that every single disease, whether it be cancer, heart disease, diabetes, whatever you want, for the most part, it's 70 percent lifestyle. It's all lifestyle. Diet, nutrition, stress, smoking, all that stuff, it plays a huge role. Genetics is so minimal, yet it's blown out of proportion; it's just crazy.
I want you to think about that. If we didn't have a medical system, if we didn't have any hospitals in place and let's say you didn't even have the money to pay for specific medical care, what would you do differently today? That's what I'd like you to answer over at the blog, SuperNutritionAcademy.com/blog. I'd like you to think about that, and I want you to answer that question in the comments section under this post.
I don't wanna go any further into complaining about the medical system in this episode. I just wanna close it out here and just basically direct you over to the blog. I want to get a discussion going here so that we can see where people are at. What is it that you do on a daily basis to make sure that you don't rely on the medical system, because it's broken, it's not gonna take care of you, and if it was, we would see improvement in a lot of aspects of our health care, and, unfortunately, we don't necessarily.
Go over to the blog—SuperNutritionAcademy.com/blog, find this episode, Episode 25, where we're talking about the broken health care system and diluted chemotherapy stuff, and let me know your thoughts on this, let me know your comments. What would you do if there were no medical system to fall back onto?
Answer that now and we'll call it a day. A very short episode. I just wanted to bring this up because I thought it was very timely. I look forward to seeing your stuff on the blog.
Related Posts:
---
Tags: chemotherapy, health care system

About Super Nutrition Academy

Super Nutrition Academy is the ONLY nutrition course that makes it easy for everyday people to understand the complex relationship between nutrition and health. If you're tired of all the conflicting health information out there and want a clear-cut, evidence-based understanding of the nutrition and health topics that matter you, then get started today.

---