Categories super nutrition academy health class

Episode #11
A Look Inside The Cholesterol Myth and The Side Effects of Lipitor and Statin Drugs
Click here to subscribe in iTunes (and download)

Welcome to Super Nutrition Academy's health class with your host and registered holistic nutritionist Yuri Elkaim. Tune in each week for up to date insights on breaking health news and best practices on how to eat for awesome health! It's time to get smarter, healthier, and regain your sanity in a world of information overload. And don't forget to join Yuri at SuperNutritionAcademy.com so you, too, can master your nutrition and health.
Is cholesterol the bad guy, and are statin drugs our saviour. I'm Yuri Elkaim and welcome to this episode of the Super Nutrition Academy health class. Today we're going to be talking about just that topic-cholesterol and statin drugs. The reason for this is because I recently came across some news, and I'm bringing you the latest and greatest with respect to what's happening in the news; I want to bring you some really good insights to help you make sense of it all.
Cholesterol Myth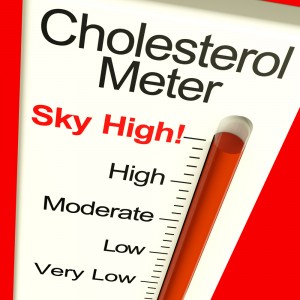 I came across an interesting piece of information in the middle of March, and it was a new study that came out in the Journal of General Internal Medicine, and what they looked at was that it examined how often more than 106,000 American adults exposed to such, or they were exposed to statin drug ads. If you watched Jeopardy, you've seen these ads on TV.
They wanted to see how often these 106,000 American adults were exposed to these statin drug ads between 2001 and 2007, and then they also looked at whether these adults reported being diagnosed with high cholesterol, whether they had taken statin in the previous year, and then their risk factors of heart disease.
Here's the interesting stuff. The study found that adults who had seen statin ads on TV were 16-20% more likely to be diagnosed with high cholesterol and 16-22% more likely to be using statins, according to the study. It's interesting, because the first part, they're more likely to be diagnosed with high cholesterol is interesting because it's like the ads are making the viewers feel like they possibly have high cholesterol, which might urge them to go to their doctor, have things checked out, and obviously their doctor tell them if they do have high cholesterol.
There might be an over-reporting or more communication with the doctors, and obviously the doctors reporting or diagnosing high cholesterol, and then obviously as a result of that more of these patients…there's almost a very high correlation. If you have high cholesterol, it's almost 100% certain that your doctor will get you on some type of statin drug, like Lipitor.
It goes to show you that these ads work. They brainwash people into believing that they have a problem, and that this drug can be the solution in spite of all these negative side effects. You know the drug commercials where it says "Side effects may occur: blindness, deafness, death, the death of your spouse," stuff like that. It's crazy.
Cholesterol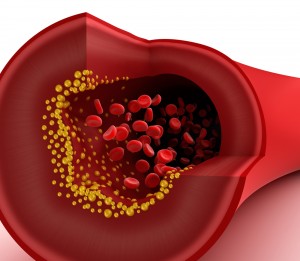 Anyways, with this bit of news, I thought we'd use this to talk about statins and cholesterol and whether there's really any benefit using these, and this whole notion of cholesterol…what does it even mean? In order to understand this, we first of all have to understand what cholesterol does in the body.
Cholesterol… and I talk about this extensively in module 3 of the academy, so I'm not going to go into all the detail I go into there in this episode, but I want to give you a decent understanding of what cholesterol does. Cholesterol is a final element for a lot of different things in your body.
First of all, all of the cells in your body, every single one of them has a cell membrane around them. It's like keeps the internal part of the cell safe and allows good stuff in and gets bad stuff out. That cell wall, an integral component of it, is cholesterol. If there's not enough cholesterol in the cell wall, or sorry cell membrane, the cell membrane becomes too permeable, which allows things to come in which don't need to be inside the cell like toxins and other things.
It gives the cell more rigidity, more structure, and a better sense of it's own permeability of where it needs to be. That's the first, probably very, very important reason for having cholesterol in the diet and in our body.
Secondly, cholesterol is a building block for some very, very important hormones you may have heard of them-testosterone, oestrogen, just to name a few. All the sex hormones have cholesterol as a base. Those are just two functions of cholesterol, and very, very important that we have cholesterol in the diet. Here's the thing, though, we've been led to believe that if we have cholesterol through foods that it's going to increase our cholesterol blood levels, and the reality is that there really is very, very little correlation between dietary cholesterol and blood levels of cholesterol.
So if you have…I'm not going to say you do this; but let's say you have a carton of eggs every day-let's say 12 eggs days per day. They've actually done studies with inmates, where they, I believe they had them…I can't remember the exact study off the top of my head, but they literally force fed them eggs…I believe it was 20 or 24 on a daily basis, and they found that the increase in blood cholesterol levels in those inmates over 6 months, was statistically insignificant. So there was very little impact of these-the egg and the egg yolk and the cholesterol that it contains on blood cholesterol levels.
Dietary cholesterol has very little impact on the cholesterol on the cholesterol in your body. Your liver naturally produces cholesterol for what your body needs and how statins work is they inhibit that from happening. Your cells, your specifically your liver cells have a cholesterol-sensing mechanism, if you want to call it that.
What ends up happening is that cholesterol is produced inside the cells. It goes through a couple different pathways, couple enzymes do their thing, and then cholesterol stimulates the sensing mechanism or the sensing system inside the cell, and that relay some information to the DNA of the cell. Then the DNA sends out this enzyme called the HMG-CoA reductase, and what this does is it goes back into this negative feedback loop where the cell says, "Hey, you know what, we've produced enough cholesterol" so now this HMG-CoA reductase negatively…as a negative feedback, it negatively impacts the cholesterol production so it says, "Hey we have enough cholesterol, we don't need to produce anymore" or "We don't have enough cholesterol; we need to produce more." That's one of the ways our cells regulate this cholesterol production.
Lipitor and Statin Drugs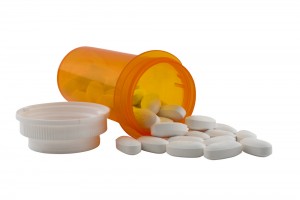 Now what statin drugs do is that they impair, they cut off that communication in the cell, so they say "There's no more; we're shutting down this feedback loop; and therefore, there is no more production of cholesterol.
That's essentially how these cholesterol medications or the statins in this case like Lipitor work, and they're very effective, they're very effective at reducing at reducing cholesterol, but the problem is that we need cholesterol. When we're reducing cholesterol far too low, there's obviously a number of health consequences that come with that.
First of all, do these statin drug work? Does Lipitor work? Lipitor is the #1 selling drug on the market, and it has been for the past decade. Interesting, though, is that Lipitor sales worldwide have decreased a little bit since about 2006. They saw really a crazy amount of growth.
It was about 1997 to…I'm just looking at some stats here; 1997-8, there was a 155% growth in annual sales of Lipitor, and that growth obviously it decreased a little bit, but it's still was in the 71%, 32%, 28% to year over year growth in Lipitor sales.
Obviously the reason for this is because there are certain mandates that medical doctors now have whereby if you have to have a cholesterol, they're almost forced to tell you to take a statin drug, which is unfortunate considering that unless you have hypercholesterolemia, which is a genetic disorder to have too much cholesterol produced in your body, most people can regulate cholesterol through diet and exercise alone.
Back in 2002, I believe it was, there was a change to the acceptable levels of cholesterol, and specifically LDL. What ended up happening was that they lowered the standard for what was deemed acceptable in terms of LDL. LDL is the…the way to think about it is "lousy" cholesterol; it's the bad cholesterol. We don't want too much of them in our blood. HDL is the good stuff.
What this panel of doctors did was…they essentially voting to reduce the blood cholesterol cut off point in the U.S. according to the U.S. treatment guidelines so that patients more likely to be subscribed statins. That's essentially what happened. It's just crazy that arbitrarily let's just decide to lower the number, because all of a sudden, if the number is higher, so let's say your levels are between 200 and 300. I'm just going to use arbitrary numbers here, and you're at 250. Let's say the cut off point for high cholesterol is 300 and you're at 250, you're okay, 50 or so to go.
However if that level is lowered to 200, all of a sudden, you now have high cholesterol. So that's essentially what they did, and what is even more scary is that 8 of the 9 panellists who voted to reduce the blood cholesterol cut off point in U.S. treatment guidelines had financial ties to statin manufacturers like Pfizer, the big drug company behind Lipitor; and the same thing is happening in Europe.
This is crazy stuff; and so why is this happening? Obviously as I just mentioned, Lipitor is the #1 drug in the world, and there is huge, huge amounts of money to be had. And when you look at how the reality of our health-care, the reality of the way the world works is there is lobbyists that push certain things into Congress or into political reality, and if there's a lot of money behind something, they can pretty much make whatever they want happen. Unless you know the stuff, it's very, very easy to be sucked into doctors' recommendation to say, "Hey, you need this." It's pretty scary.
Anyways, statin drugs…let's look at them for a second-how they work, we just mentioned that they essentially cut off that feedback loop in the cell's cholesterol sensing mechanism. The researchers show that there's 3 things we need to look at with respect to heart health generally, the kind of blood markers-we're looking at triglycerides or VLDL, (VLDL is very, very bad). Triglycerides. Triglycerides are very problematic in the blood.
They're grouped together with VLDL; LDL, which is the bad cholesterol; and HDL, which is the good cholesterol. Statin drugs have no impact on triglycerides or VLDL. They reduce on average LDL by about 25%, and they tend increase HDL minimally. Now diet, which is as an example here. Diet that has been shown to decrease triglyceride levels, to decrease LDL levels by up to 20%, and increase HDL levels. That seems pretty good, right? It's everything we want. We want decrease in VLDL, decrease in LDL, and increase in HDL.
Why do we continue to subscribe these statin drugs? Again, there's actually good movie out there called "Statination: The Great Cholesterol Coverup" If you have a chance to watch it, watch it. It will really shed some light on this topic. It's all about the over of cholesterol lowering medications, and the misrepresentation of medical evidence.
That's essentially what this documentary deals with. To give you a little snidbit of what the reality of statin drugs, I'm just going to give you some interesting facts here. A meta-analysis, again, which is a big study looking at all these other studies, bringing all the together-so, a meta-analysis showed that statins are of no value preventing death in patients who have never had a heart attack, yet they're routinely pushed as some kind of cure all by the mainstream media for such people.
So this is pretty significant. I talked about how the 8 of the 9 panellists who pushed to have those blood cholesterol treatment guidelines lowered had financial ties to statin manufacturers. As I mentioned before, cholesterol is essential for life. If we don't have it, then low cholesterol levels can damage the membrane; in fact, the nervous system, reduce our ability to deal with stress, lower our libido and sexual function. Essentially, we can really, really cause some bad effects in the human body. Yeah, just interesting stuff….
I should bring up another piece of news on this topic. This Business Week, this is an article that I read on Business Week back in 2008, so I'm making reference to an older piece of news which is still talking about this timely topic which is crazy. I want to bring up some stuff on this, and it's talking basically the title is "Do Cholesterol Drugs Do Any Good?"
This was published in Business Week, so obviously very, very prominent magazine; and I'm just going to pull up some of the interesting points here. I'm going to find some interesting paragraphs to read you here. Pfizer claims, Pfizer is the company that produces Lipitor, they claim that Lipitor reduces the risk of heart attack by 36% percent in patients with multiple risk factors for heart disease. With that how could anyone question, right?
First of all the things many researchers and other experts, first of all doubt about the need to drive down cholesterol so much, which is we just talked about is really unnecessary, and these doubts were strengthened by a study back in 2008 where they revealed a trial in which one popular cholesterol lowering drug, a statin, not Lipitor, but it's called Zetia succeeded in forcing down patients' cholesterols further than just a statin alone, but even with 2 years of treatment the further reductions brought no health benefits, so they found that this drug Zetia, which rid of some of the Lipitor reduced cholesterol levels, but there was no improvement in health.
There was no reduction in heart risk, disease, or heart disease risk. It got people to think. Do we really need to do this? Are these statin drugs really, really working in the first place? I'm just going to read you the next couple paragraphs, because I think that this is really, really interesting. Here we go.
The second crucial point is hiding in plain sight in Pfizer's own Lipitor newspaper ad. The dramatic 36% percent figure has an asterisk. Read the small type. It says, "That means that in a large clinical study 3% of patients taking a sugar pill or placebo had a heart attack compared to 2% of patients taking Lipitor." So 3% of people taking a sugar pill had a heart attack versus 2% of people taking Lipitor so that's theoretically, ok sure, that's a 33-36% difference, but let's do the math here.
That means for every 100 people in trial, which lasted in this case 3 ½ years, 3 on placebo and 2 people on Lipitor had a heart attack-one fewer heart attack per 100 people. Essentially what this means that to spare one person a heart attack, 100 people had to take Lipitor for more than 3 years. The other 99 got no measurable benefit. This is known as the number needed to treat or NNT for one person to benefit. In Lipitor's case, the NNT is 100, which means that there needs to be 100 people taking Lipitor to statistically show that 1% benefits from the drug. It's crazy.
Now I'm going to compare that with another drug that I'm not too crazy about which are antibiotics, but their NNT is 1.1, which means that you give the drug to 11 people and 10 will be cured, so as much as antibiotics have their problems, that's a much better number-give to 11 people, 10 are cured. You give Lipitor to 100 people, 1 person benefits.
With that said, it's pretty crazy to consider how many people are on Lipitor and these other statin drugs. It's literally playing the lottery. It's…they're literally just rolling the dice with our health. Let's see if there's anything else I want to mention from this. It's just…it was an interesting article; it just highlights the fallacy of all this misleading information, misleading ads.
What's actually funny is that the FTC, the Federal Trade Commission cracks down on online businesses day in and day out for misleading claims, yet Pfizer and these other drug companies are able to run ads on TV to millions and millions of people that make these ridiculous claims without any ill effect. Obviously they have very, very deep pockets and can pretty much get away with what they want, and millions of people are suffering as a result. I just wanted to bring you that Business Week article, because it just sheds some more light on this topic.
So what is the problem with statins? First of all, we've seen countless times that diet and exercise alone can lower cholesterol. Actually lowering cholesterol is probably one of the easiest things along with diabetes to completely reverse unless you have some kind of genetic disorder that I talked about which only effects about 1% of the population.
So, I'm going to give you a quote from the Journal of Cancer Research and what they had to say about statins and they said "Several trials of cholesterol lowering with drugs to prevent cardiovascular disease have demonstrated an increase in cancer incidence in subjects treated with lipid-altering drugs called statins.
The trials were randomized, double blinded, and lasted an average of five years. A statistically excess of malignancy was seen elderly subjects and women randomized to the drug groups." Well, that's great, right? So now we're seeing that statins don't actually work, but they also increase the risk of cancer. Sounds awesome.
A 2008 review of the literature in the American Journal of Cardiovascular Drugs sites nearly 900 studies and of these they found muscle problems, cognitive loss, neuropathy, anaemia, acidosis, frequent fevers, cataracts, sexual dysfunction, increase of cancer risk, immune system suppression all linked to these statin drugs. That's pretty crazy.
What am I trying to say here? I'm trying to say that you don't…again, I'm not your doctor, so you want to verify this with your doctor, but you have to be educated about this stuff, and it's very important to be aware of the messaging that we are constantly being bombarded with.
If you're watching Jeopardy. Jeopardy is prime time for these kinds of ads, because they generally know that the demographic watching Jeopardy is a little bit older, let's say the 'baby boomers' mid aged, on the statin drug or the cholesterol lowering drug now, because the they are at a "higher risk" for whatever reason, so it's unfortunate that we're so misled, and there's nothing that the FTC or really any other governmental body is doing to put an end to this, and that's why I'm hoping that these podcasts, these episodes are shedding some light on these issues and helping you sit up and take note and questioning some of your…some of the recommendations you're hearing or even what your doctor is saying sometimes.
It's not about going against what your doctor says, but it's about being able to have a more intelligent conversation with your doctor. Let's just keep some interesting and some numbers to look at. So the desirable conversation with your doctor cholesterol levels what you want to be looking for is really just two numbers which
I'll tell you about in a second, but first of all, we want to understand that basically what is the desirable amount of cholesterol, so first of all, if you go to the doctor, and the doctor does your cholesterol levels, what you want to be at is about 200, so 200 is the number you're looking at for your cholesterol.
Just under 200 is desirable. When you start getting over 200, it becomes high, borderline high, and so forth. Yet, those numbers are helpful, but there's also number for HDL, for LDL, for triglycerides. Those are helpful, but they're not the most important numbers to know about.
What really is … there's 2 important numbers you really want to know about, and they are…. You may want to write this down look at if you're going to be taking a blood test is your HDL to total cholesterol ratio. It should be 25%, which means that HDL portion of all the cholesterol in all your body is 25%. That is more important than basica LDL levels. It's this ratio that we're looking at. Secondly, you want to look at the triglycerides to HDL ration, and it should be below 2. So, triglycerides:HDL should be below 2.
Those are the 2 numbers you really want to be looking at and considering when you are talking with your daughter about the best course of action for preventing heart disease and so forth. Never forget this. Unless you have hypercholesterolemia which again is a genetic high cholesterol condition, for the most part you are again committed to exercise and lifestyle and diet and all that good stuff you can dramatically reduce your cholesterol levels.
I've seen this time and time again with people that have done our cleanse, eaten for energy whatever it is, as soon as you clean up your diet, you get rid of the garbage, this stuff really just takes care of itself.
If we look at the island of Crete, which is just off Greece, there was a not a single heart attack registered among 5. There was a study done. Not a single heart attack was registered among 500,000 people during a 10-year study period, yet the average citizen of Crete has a cholesterol level above 200. They have higher cholesterol than what the US guidelines are showing.
The desirable is 200, but again, those numbers have been lowered over time, yet 500,000 people in Crete have levels for the most part above 200 and yet, they've got no heart attacks. We've talked about this before where lowering cholesterol has no impact on heart disease and stuff like that. Again, Crete, think of olive oil, think of the healthy foods the Mediterranean diet that they're consuming-very, very important as we looked at a couple of episodes ago, in preventing stroke, in preventing stroke, in preventing heart disease, and that's what it's all about getting those healthy fats in, eating a lot of fruits and vegs, and that's see a reduction of heart disease.
It's very simple. Exercise more, because exercise not only helps burn fat, but it also increases your HDL levels and…which is very important, and obviously eat a diet high in fruits and vegetables. It's very, very simple in theory. Putting it in practice is a little bit different.
So we'll end this episode there. Hopefully this information is a little bit different. Anyways, we'll end this episode there; hopefully, this information is giving you some further insight and further motivation to look into further to learn more about this and further understand what's happening in your body so you can make better decisions for yourself.
Once again, if you have any comments, questions SuperNutritionAcademy.com/blog. If you want any topics to be covered in future episodes or if you come across any news snidbits worthy of discussion post them on the blog, and I'll be sure to have a look at those and attend as best I can in future episodes.
Related Posts:
---
Tags: cholesterol myth, how to reduce cholesterol, lipitor side effects, side effects of lipitor, side effects of statins, statin drugs

About Super Nutrition Academy

Super Nutrition Academy is the ONLY nutrition course that makes it easy for everyday people to understand the complex relationship between nutrition and health. If you're tired of all the conflicting health information out there and want a clear-cut, evidence-based understanding of the nutrition and health topics that matter you, then get started today.

---