Posted: April 29th, 2014 @ 4:08 pm | By:

Yuri Elkaim
Categories super nutrition academy health class

Episode #100
Are you comfortable being uncomfortable? Find out how that can impact your ability to heal in this episode of the SNA Health Class.
Click here to subscribe in iTunes (and download)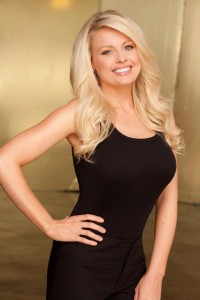 Yuri:                Hey, guys, welcome to another of The Super Nutrition Academy Health Class. Yuri Elkaim back with you. I hope you're having an awesome day. I've got my juices all set to go to keep me hydrated, because there's going to be a lot of discussion here with my good friend in today's episode.
If you're unfamiliar with my guest today, her name is Cynthia Pasquella, and she's one of my dearest friends out in California. She is awesome. She is a transformational nutritionist. I like that title—it's awesome—because she is all about transformation. She helps women who struggle with their weight and self-worth by using methods that combine nutrition, psychology, and spirituality so they can finally experience permanent change and radical fulfillment.
She's been the nutrition expert for The Doctors, the Dr. Phil show, and the Today show. She's been featured in pretty much all the media; I don't need to rhyme them all off, but she's pretty much been in everything and everywhere and she's awesome. To learn more about her and her work, you can go to CynthiaPasquella.com.
Without any further ado, Cynthia, welcome.
Cynthia:          Thank you so much for having me, Yuri. How are you, my friend?
Yuri:                I am awesome, thank you. How about you? How's the weather out in California? I heard you guys had some rain and people were complaining about it the other week.
Cynthia:          What? No! Can I tell you, my favorite weather is rain, which sounds so bizarre because I live in southern California, where the sun shines about 360 days a year? I love rain. I'm actually from the South, so we had those thundering rainstorms and I miss that. I loved the rain.
I'll tell you, it's really cool because now it's starting to warm up, and all the buds are popping out on the trees and the flowers. It's just this beautiful time, this sort of reawakening and rebirthing. It's really cool; I'm really just loving the energy. Is that too southern California for you?
Yuri:                No, not at all. It actually makes sense because your daughter's name is Rain.
Cynthia:          Right.
Yuri:                I don't know if there's any correlation there, but that just kind of jumped on my mind as you were talking there.
Cynthia:          Yeah, it's true; that's how much I love rain, I guess. I named my daughter that. Her name is sort of like this renewal, burst of energy; this cleansing force of nature that sort of renews all of existence. For me, she was such a renewal, so, yeah, Rain.
Yuri:                Awesome. Before we got started, we were talking and I was like, "We can talk about this or this," and then you brought up something really interesting. You talked about how you're just kind of past some of these nutrition topics, and you wanted to go a little bit deeper with kind of a bigger-picture type of thing, and I thought that was a really great statement.
A lot of times, we can talk about the latest health topics or specific nutrition advice, but at the end of the day, as you know with what you do with ITN, there's so much more than just the foods we eat. Give our listeners a sense of where you're at in terms of your journey and what's propelled you to make this shift toward more of this, I don't know if it's they psychology or the spirituality side of nutrition and health and what that all means.
Cynthia:          It's kind of both of those things, I guess. Here's the thing. I've been doing this for a really long time. I love nutrition, I love the science of it, I totally geek out on that stuff. I just feel like I'm at a point—I think our buddy Sean Croxton said it best when he said, "I just don't know how many more ways I can tell people to just eat real food." I was just like, yeah, rock on, Sean.
I guess I feel like I'm at that point now too. I've written a diet book, I've written the cookbooks. I get food and I think people get food. I just don't know that another way to discuss how to eat real food or debate how much protein we should get, I don't know that that's fixing things, Yuri. I just feel like we have to go a little bit deeper, so right now what I'm really interested in talking about—and I have all the food stuff out there. I wrote about this stuff, I've done this for years; it's there if people want it.
But now, what I really want to do is start a bigger conversation, one that I don't feel like a lot of people are having, and that is really around why do we know what to do and we still don't do it? Why are there hundreds of diet books published every year but we're more overweight and unhealthy than ever? I don't think it's because people don't know you should eat real food. I don't think it's about that.
I think it's just something deeper. We have to really start reconnecting to why we're making these choices and get to the bottom of how this sort of all started for us and heal from that place so that the food part just sort of falls into place and weight loss becomes almost a side effect of remembering who we are and what we're here for. Does that make sense?
Yuri:                Yeah, I'm totally with you. You talked about being disconnected, and I find that's a really good word. I don't know if you've read the book Daring Greatly—I think I've mentioned this on several episodes now—by Brené Brown. It's just such a great book because she talks about how, as a society, more than ever before in history, we're more medicated, we're more disconnected and disengaged than ever before, and we have all these problems now.
The problem is that we're relying on medication or foods to kind of fill what we're missing almost spiritually. I've even noticed this in my own life, where I've been completely disconnected in some areas, and I've turned to food in some cases and being aware of that. I've also noticed where I've been really kind of dialed in and engaged on a deeper spiritual level, and it's almost like I don't even need to eat food. There's this nourishment that comes at a deeper level.
I found that whole kind of disconnection is a real big component. In your teaching, when you're working with people, how do you get people connected again? How do you get them reengaged so that they can overcome a lot of these addictions or food cravings or whatever it might be?
Cynthia:          Sure. It's like anything; it's a process. And I love Brené and I love that you mentioned her work. I initially got turned on to her with the whole guilt and shame thing that she's so famously known for, many, many years ago, because I think there's such a truth in that—and this is directly related to this whole idea of disconnection and how you reconnect.
You know I work with women, but this can pertain to men too. I feel like we're born into this world, and we're these perfect, little beings. You know, you have kids; you have a new little tiny, tiny baby. When they want something they cry or they just annoy you until they get it. They're not at all embarrassed about doing that because it's just what they want, and there's no reason in the world that they feel like they shouldn't have it.
They're these beautiful free spirits, free thinkers, doing their own thing, and then somewhere along the line—and I think it starts right around two to three—we start saying things to them like, "Don't be so loud. Don't be so this. Don't do that. You're too this, you're too that." They start to think, Whoa, I thought I was doing all right as this little being, and now I'm seeing that I'm too something, I'm not perfect, that I am flawed.
If you read Gay Hendricks' book The Big Leap, he talks about one of our upper limits is the fact that we feel that we are inherently flawed in some way. I think we start teaching children this from a young age, and then it just increases. We say things like, "You've got to go to school. You've got to make good grades because you've got to get into a good college."
We start to feel this pressure as kids. We get good grades, we get into a good college, we're going to find a good job, we can marry Mr. Right and have the 2.5 kids and be a rock store in the boardroom and a porn star in the bedroom and look like a Barbie doll while doing it.
I just feel like there are so many demands placed on who we should be, but we forget who we are. That's where the disconnection comes in. We carry with us a lot of shame and a lot of guilt for not being this or not being that or not being enough of this or enough of that, for being too outspoken or maybe not outspoken enough. I think when we talk about reconnection, it's really just looking at—rediscovering may be a better word—who you are.
I remember I was working one time with this woman in her early fifties, and we were talking about this specific topic. I said to her, "Let's just try something. Let's forget the food thing for a minute, and let's talk about you living. If you could do anything at all, wake up tomorrow morning, do anything at all. Just let your freak flag fly, anything at all that makes you happy. There are no restrictions, just all day, this is your day, this is your thing, what would you do?"
She thought for a minute, and she just broke down sobbing and said, "I have no idea. I have no idea what makes me happy. I have no idea what I would do with free time. I don't know what I enjoy. I have no idea because I've been too busy being a wife and a mother and helping manage a business. I don't know." She had no idea who she was, and I think that's true for most of us.
I think that a lot of us are like, "I don't know what really makes me happy," because we've been too busy doing the things that are supposed to make us happy. We're not in this mode of just being anymore. We're sort of afraid and ashamed to be who we really are, because what if people don't like us and that's not cool. I think it's this bigger conversation that's happening around who you are as a person inherently and what really makes you happy and giving people permission to own that.
I think that's a big part of going back and starting that reconnection process. It's like this excavating, right? Just getting to know yourself again. Yuri, meet Yuri. He's a pretty rad dude; just check him out. Does that make sense?
Yuri:                Yeah, totally. It is very fascinating. I find this is the new philosophy. Way back in the day, it was Socrates and Plato talking about whatever they were talking about, but I find the conversation now, philosophically almost, is a lot of this kind of stuff.
I find it, hopefully—and maybe what Oprah did with Soulful Sundays and a lot of her stuff as she ended her show where it became a little bit more about more than just ten foods to eat to lose weight, which is, I think we're both at a point now where if we see another one of those in a magazine or on a blog, it's just like, "Oh my God. Are we still talking about this?"
It's true because I think we're so, a lot of this stuff that is being disseminated content-wise online, in the media, whatever, is very surface stuff. It's like, here are five spices that are going to speed up your metabolism. Like, really? Is that the solution to your problems? Not really.
I find, also, that a lot of times, we all have this intuitive feeling of what we should be doing or what we want to be doing, and a lot of times—I don't know if everyone's as conscious of that as maybe we want to be, but what are your thoughts on…? You talk a lot about being and living. For you, does that come from a place of intuitiveness, or is that something, how does that look for you?
Cynthia:          Now, yeah, for sure. It's who I am; it's sort of who I morph into. In the beginning, no. I had no idea why I would have a bad day and eat a pint of Häagen-Dazs. It made me feel better and that was about as deep as I got. I didn't really have a full understanding. It wasn't until I went through this journey—and this is sort of my own struggle, and now I speed it up for people, sort of fast-track it now that I've figured it out. It was really me going back and looking at why I did these things.
There's some self-sabotage in there. We hit that glass ceiling where we think, Oh no, I don't deserve that. That's not cool if I get that, so I'm going to disempower myself. I'm going to sabotage myself so I don't get there, because that's not me, because we have this self-doubt and those sorts of things that we deal with. That's one part of it.
And then you also start to feel like, like you said before, eating foods like we're trying to fill something. There's some hunger that we have that isn't being fed; maybe spiritual, maybe with our relationships or partnerships or business-wise. A lot of people are in careers now that they're just so uninspired by and they're just desperate for a different solution, but they feel like they're stuck because it's a job and you've got to pay the bills. They're hungry for something more, so they use food to fill that. Of course, it never does and it never will.
And then they get frustrated because they don't have any willpower, but I don't think that's the case. I think they have a ton of willpower, like they are not willing to follow this stupid diet anymore. That's willpower if you ask me. But it's this whole process that just…becoming more self-aware and that means being willing to become more self-aware.
The cool thing is, Yuri, I think people are at that point. I think they're like, "I've done all these diets." And I'm not one who says diets don't work. I think they do; I think there are a ton of great diets out there. There are some I don't recommend, for sure, just from a health perspective, but I think there are some really great diets. I don't know that diets don't work. I think that sometimes we often don't work the diets.
Again, I don't think it has anything to do with willpower; I think it has everything to do with finding your power and really stepping in to that. Be willing to explore. "Okay, I'm not even hungry, but I just ate a bag of potato chips. Why is that? What is it that I was really feeling?" And be willing to get in touch, and be willing to tune in.
When we start to do these things and we start to recognize our habits, then what we can do is, the next time that happens, we can say things like, "Okay, here I am reaching for this bag of chips. This is me doing that thing again. It's because of this, so now that I'm aware of this, let me just back away from the chips and find another way to deal with this."
At least it's a conscious choice and you start to see the root cause of why you're eating the bag of chips and you don't feel helpless, because that's what happens. We feel helpless, we feel disgusted with ourselves, we feel worthless, and we beat ourselves up, which makes us want to eat another bag of chips. I think if we can step in to just sort of starting to be more aware, starting to be more mindful, these things naturally come. Of course, there are things you can do to help speed that up and increase that, but that's really the first step.
Yuri:                Do you recommend when people go through that uneasiness or that anxiety or that disconnection or whatever they're feeling, instead of reaching for the bag of chips, they just kind of go through that, not necessarily pain, but really feel that emotion as opposed to numbing it?
Cynthia:          Absolutely. I think we have to start getting comfortable being uncomfortable, because that's where the magic happens; that's where permanent change happens. We know that change, true change, permanent change, not just change for a week, I'm not going to eat this, but real change involves emotions, and it involves deep-seated emotions.
When you go through this period or this experience where you just allow yourself to be with what you're feeling—which, I'll be honest, really kind of sucks at times. I know; I have been the master at numbing out, whether it was alcohol or drugs or food or whatever. I've had a lot of adversity in my life, so when these things would come up, I'd be like, "Nope, nope, not going to feel this," and I would just numb out.
I think a lot of us do that. But when I started really sitting with and being with what I was feeling and just sort of let that come through me and feel that, and as much as it was uncomfortable, it was also really empowering. You know what happened? Every time I would sit through something like that—and it wasn't good; there were tears, I was angry—all this shit came up, but I let it come up, and I let it come through me and I just sort of sat with it.
Every time it passed I was like, "Wow, I got this. I can do this. I'm good. And if I can get through this, I bet I can get through the next thing too." You start to take back your power. I think we've given away our power for way too long. We've given it away to our family and our friends who say "You should be, you should do, what you really need is…" I think we've given it away to the experts—myself included—relying on them to give us the perfect diet or just tell us that one piece of information that will change everything.
I think we've given that up, and I think by being with this and realizing we're stronger than we think and we can get through this, it's like we can do anything. Think about your wife, who recently did this beautiful home birth. I bet she feels invincible. She's like, "If I can get through that"—because I think there are times in our lives where we're all like, "I can do it! No, I can't do it. I can't do it, I can't do it."
But if we persist and if we just stay with it, we're like, "Whoa, I did it! That's so cool!" And then, again, it starts that chain of empowerment. And every time it gets a little easier and a little easier and a little easier.
Yuri:                Yeah, and then you have those reference points. You can always look back to those and say, "I've done this. This is nothing in comparison to what I've went through."
Cynthia:          Exactly.
Yuri:                Do you know Amir Zoghi?
Cynthia:          No.
Yuri:                I just came across him a little while ago. He's pretty amazing. He talks about, he calls himself the Intuitive Warrior. He talks coming from a place of intuition, kind of living and being as opposed to knowing. He has a really good quote, and I want to just put this out there and get your thoughts on this. He says, "When you know you deserve it, you no longer need to pursue it. It pursues you."
Cynthia:          Wow.
Yuri:                How do you see that fitting in to people's lives?
Cynthia:          That's a good quote.
Yuri:                I know I kind of put you on the spot there but…
Cynthia:          No, that's all right; I'm just sort of feeling into it. I think that for the most part, most of us feel like we don't really deserve a lot. I think that most of us feel, to a certain extent, like we're not worth it.
I see people all the time who will do for their kids and their husband and their friends and these things but never for themselves. I think that's sort of twofold. I think a big part of that is just self-love and self-respect and self-value.
When they do things like go out of their way even though they're crazy busy to make this sick friend some soup and take it over and help their other friend get this thing done even though it's late at night and all they really want to do is sleep and they do things like taking care of the kids even when they're exhausted, they'll make this elaborate dinner, I feel like they do that because what happens is when they do that, people say, "Oh my gosh, you're such a good friend. You're such a good mom. Man, you are like the ideal wife."
We get our kudos from that, and that makes us feel valuable. The problem is that's the only place we're getting our value, and for most of us, it is if we're really honest with ourselves. The problem is, that runs out. You can only do so much until you're exhausted and run to the ground. And then there are only so many people you can do and be these things for.
It's like this cycle; it's like you're on this treadmill that just never stops. It's like we're addicted to those kudos, to that value. It makes us feel good about ourselves. It makes me feel like, "Yeah, I am worthy; I do deserve."
I'll tell you about a really interesting survey I did with my list, and this is directly related to that quote. I sent out this big survey thing, and I said: What is it that you're really looking for? I get that you want to lose weight and that sort of thing. I thought it would come back like hormone balancing, detoxing, emotional eating. I thought that would be what we would see. Three things people said they wanted were to feel like they're seen; to feel like they're heard; and to feel like they matter. Because they don't feel that way.
I think with this quote—it's so good, by the way—I think that when we can shift from chasing these feelings of feeling valued and feeling adequate and like we're seen and people hear us and that we're important to the world and we realize that we are all of those things by default. What is the old quote, we're all made of stardust and I believe that. I believe that there's no one in this world, Yuri, like you. I believe that you have special gifts and talents that you're put here to use and to help people with, and I think that that's true for everyone.
I think if we can get people to reconnect, to remember where they came from and who they are, and then show up in the world like that, like the quote says, these things will start to chase you, because they're you're birthright. You're meant for these things, but it's only when we realize our value in who we are and we start to live from that place of knowing that these things find us.
Yuri:                Yeah, that's great. I like the fact you talked about kudos and people giving external validation for things. I think that it's very easy to get caught up in that both on the negative, as well as the positive side.
Cynthia:          Totally.
Yuri:                As you talked about, it's very easy to say, "Okay, I'm going to keep doing this because I'm getting some type of external reward," which I think is inherently a bit of an issue because then we're always seeking that external, everything is outside of us when, really, to grow, we have to go internally and really, as you talked about, just appreciate ourselves and understand that we are worthy of a lot of things just because we're made of stardust, as you call it, which is awesome.
I just had a question which I just forgot.
Cynthia:          It happens to the best of us. While you're thinking of it, though, I do want to say just one thing. I know this is maybe not what people tuned in to hear; we're not giving the seven diet tips to getting skinny by Friday.
Yuri:                It's exactly what they need to hear, though. There's a reason they're hearing this.
Cynthia:          I think so, yeah. What I see people doing, Yuri, going back to taking away their power and regaining their power, is going outside of themselves. They come to you. They say, "I want to hear what Yuri has to say today because he can help me. He'll give me exactly what I need to be skinny and hot and live an amazing life and be happy and healthy," and whatever they want to do.
I think that we spend so much time going outside ourselves, looking to the guru on the mountain, the sage out there who's spouting off all these word of wisdom. I believe with everything in me that we have the answers to everything we need inside of us. I know that it's true, but we don't go inside of ourselves; we go outside of ourselves.
I think if we start going in and people say, "I don't know, I don't have the answers," I believe that you do. I believe that you may not know you do, and I believe that you may not be ready to really hear them, but they're there and they're waiting. I think if you're really open to that and you're really honest with yourselves and you say, "I'm ready, I'm willing, I want to hear."
I think a lot of us are scared to hear, to be really honest, because some of us are meant to do really awesome things and that's scary. Putting yourselves out there is scary. But I believe that when we open to that, I believe we have everything we need already.
Yuri:                It's true because it's almost like we don't learn anything. It's almost like what we're doing is remembering.
Cynthia:          Totally.
Yuri:                If you think about the word remember, it's actually remember; it's almost like we're putting ourselves back together again, which is interesting. It's almost like we come into this world with this unconscious knowledge of everything we need, and it's almost like this journey helps us, allows a lot of that stuff to unfold. It's amazing. I find this conversation very fascinating.
I want to ask you one last question. If somebody says they love themselves, they appreciate who they are as a person, how does somebody really know that they love themselves even if they say they do?
Cynthia:          I think they know. I think whether or not they're willing to tell you they know is one thing. I went through this. I would say when I first started working with—years and years ago I had this coach and, bless her heart, as we'd say in the South, because she tried everything. I was like, "No, I got this."
I'm very stubborn; I'm very type A. I'm very much like, "I got this. I can do this by myself." The fact I was even seeing her was crazy.
Her whole thing was around self-love, and she thought if there was just this self-love, everything would fall into place…and she was right on a lot of levels. I would say to her, "But you don't get it. I do love myself. I'm kind of awesome. I do!" And I didn't and I knew I didn't but I said that.
Who walks around and say, "Yo, I don't love myself. I'm not that cool." None of us do that. It would be crazy. I think maybe to ourselves, we say that. To our close friends we say, "I'm not really happy with where I am right now. I don't really like myself so much."
But I think we know. I think sometimes we say the opposite of what's really true for us, but I don't know how you couldn't know that. I think if we really tune in, we're really clear on that.
I have this exercise I love to do with clients. It's the mirror exercise; really simple. Every time you go by a mirror, you stop, look yourself in the eyes, say your name and "I love you." You, Yuri, every time you pass by a mirror, would stop, really center yourself for a minute, look yourself dead in the eyes and say, "Yuri, I love you."
It sounds kind of silly, kind of funky, but we're actually doing some interesting things. It pulls up emotions; we know emotions are seated in that permanent change. It also changes your neurological pathways, so there's a reason we do all of this. There's a science behind my madness, believe it or not.
I had a woman do this one time, I remember, and I said, "How'd it go?" She said, "Well, the first time I laughed because I just felt silly," and she said, "The second time I couldn't stop crying because I knew it wasn't true." I think we know. I think we know. I think we're really clear on the fact of whether or not we love ourselves.
Yuri:                I think another cool little pneumonic is—and I find this is probably very common—when you take a picture of yourself and you're in a group picture and you look at the picture and the first thing you say—we all obviously look at ourselves first and foremost in the picture. The picture could be amazing, but we focus on the fact that we don't look the way we want to look.
I don't know of anybody who's like, "Oh my God, that's such a great picture of me!" I think even just being aware of that, it's like what's really going on here? I'm judging myself. I'm not perfect enough or good enough in my own eyes. It's very interesting.
Cynthia:          I have this friend, Yuri. I love her so much and she's one of my dearest friends and she's been such a great teacher for me for many, many years. She's gone through her own transformation; our stories are very similar.
One night we were doing this nightlong meditation. It was really intense during work that we were both doing in reconnecting. We were doing it together with a group of other people. So cool. We did it together but everyone was sort of doing their own thing.
I remember one time I was going through this really bad place and I was dealing with something that I hadn't dealt with in many years and I was just sobbing. She came up to me and she gave me this beautiful rose oil. She's putting it on me because she knew it would help, the scent, that sort of thing.
I looked at her and I said, "Rose, you're so awesome," and she smiled at me and goes, "I know!" I was like, what?! It was so cool. It's beautiful to see. Never did I think, Wow, what an egomaniac. I just thought, Man, you know! How awesome!
I'm reminded of that a lot, and I think this conversation's reminding me of that. How cool would it be when I say, "Yuri, you're amazing," if you said, "I know"? And you weren't being cocky, it wasn't about your ego. You just know that you are. That's my hope and that's my dream: that we all find that value in ourselves.
I talk a lot about transformation, and I think that transformation is often misunderstood. There's a great quote—I forget who said it, but the quote is: "If you begin to understand what you are without trying to change it, then what you are undergoes a transformation."
Instead of looking at transformation—I would encourage everyone to do this as we wrap things up—instead of looking at transformation as changing who you are, I really encourage everyone to simply rediscover, remember, as we've talked about, what you've always been. Then, if you know and you know what a brilliant light you are in the world, you can begin to operate from that place and understand why you know what to eat and you still don't do it. And we can start to figure that out. We're not changing who you are as a person; we're just starting to understand you a little bit better.
Yuri:                That's great; that's a really good quote. Well, my dear, we could talk about this forever. I love this conversation; it's such a great discussion. Hopefully for all of our listeners, hopefully you'll rewind this and play this again, because they're a lot of deeper things in there too to pick up on.
I want to thank you so much, Cynthia, for taking the time. It's always a pleasure to connect with you. For everyone listening, you can check out Cynthia's stuff at CynthiaPasquella.com. She also has a number of really cool videos on this type of stuff. If you want to go to TransformationalNutrition.com/videos, you can check those out, if you want to go deeper on this stuff, which I would encourage you to do, because I'm sure you guys are starting to pick up on the fact that it's more than just eat this and not that.
Thank you so much, Cynthia. Any final words of wisdom before we part ways?
Cynthia:          I just really want to thank you, Yuri, first of all, for the amazing work that you're doing in the world and for being my friend, because you're awesome and I appreciate you. Thanks for having me. Thanks for allowing me to maybe get my message out to your beautiful audience. I just really appreciate you and honor you for what you do.
Yuri:                Thank you. You're very welcome. Have a great day. Enjoy sunny California. And for everyone listening, thank you for tuning in, and I look forward to seeing you guys in the next episode.
Related Posts:
---
Tags: cynthia pasquella, emotional healing, how to heal

About Super Nutrition Academy

Super Nutrition Academy is the ONLY nutrition course that makes it easy for everyday people to understand the complex relationship between nutrition and health. If you're tired of all the conflicting health information out there and want a clear-cut, evidence-based understanding of the nutrition and health topics that matter you, then get started today.

---