Categories super nutrition academy health class

Episode #36
Is Eating Gluten Free Really Not Healthy?  Let's Find Out
Click here to subscribe in iTunes (and download)
Hey, welcome to another episode of the SNA Health Class. I'm Yuri Elkaim. Before we go any further, I want to thank you very much for being a loyal follower, listener, reader of the podcast. I'm really fortunate to actually do what I love to do and disseminate this kind of information and debunk a lot of the nonsense out there and hopefully empower you to better health decisions as a result of stuff you're learning on this podcast. I wanna thank you for being with me on a weekly basis or daily basis, however often you listen to me and podcast. I really do appreciate it.
With that said, I would really—again, my goal with this podcast is to get it to number one on iTunes. I want it to be the mainstay; when people think of health and nutrition; this is the podcast they turn to. We can only do that if we really increase the number of comments, the ratings and reviews that we get on the podcast itself. I would really appreciate, if you have not done so already, if you go to iTunes and leave a written rating, written review of the podcast on iTunes so we can really get more people exposed to this information, because most people just don't know this stuff.
With your help, we can really get it out there. I really want you to be part of my ten-million mission, which is a mission that I've set about two years ago now to empower ten million people by 2018 to better health and fitness, and I can't do that alone. We've affected change with so many people already, and we really need your help. Again, just a simple, small thing like putting a rating or review on the iTunes platform for the podcast would be greatly, greatly appreciated.
Gluten-Free Diets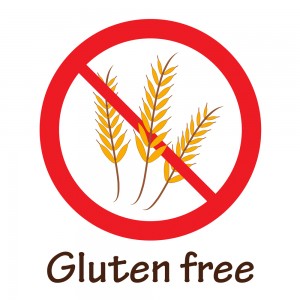 Now, with that said, today we're gonna be talking about gluten-free diets and how they might actually not be health. Well, that's interesting. I was reading CBC Health News a little while ago, and I came across this interesting article which I thought I would want to bring up because there're a couple really important distinctions to make about this.
We talked about celiac disease and gluten allergy and all that stuff in a previous podcast, and I think you have a better understanding of how important it is to limit the amount of gluten in your diet. If you were to have an intelligent conversation with somebody about this, and somebody says, "Why do you not eat wheat?" or "Why don't you eat gluten?" you can just simply come back and say, "What nutritional and health benefit does wheat and gluten provide the human body?"
If you can name one, other than a little bit of fiber from the wheat or a little bit of B vitamins, there's nothing…nothing. I don't care who you talk to. If they have, in any way, shape, or form, any idea about nutrition and how wheat and grains work, as we talked about, then it would be very hard to refute that or even debate that.
Anyways, this recent bit of news on the CBC site—for those of you don't know, CBC is Canadian Broadcast Corporation. It's the governmentally funded, I guess, broadcasting station, so they have really good stuff. I'm really impressed; they have a lot of really good documentaries, good programming for the most part, an interesting site, so I turn to it for some of this stuff.
Eating Gluten Free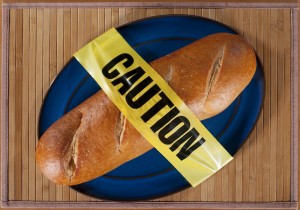 So, gluten-free, we know, is a big industry. It's a big industry worth about 4.2 billion dollars U.S. and growing. However, we need to understand, as we talked about in the health-trends episode, that just because something' popular, we have to understand that now, food companies are gonna jump on board, and they are going to completely take advantage of what people want. You want gluten-free? Great, we'll give you gluten-free cookies. You want gluten-free? Great, we'll give you gluten-free bread; we'll give you gluten-free pasta; we'll give you gluten-free whatever.
Does that mean that those foods are healthy? Probably not necessarily so. I don't even know if that's, that's not even proper English but who cares. The reason I'm bringing this up is because—here I go once again on another dietician rant, 'cause you know how much I love dieticians. I'm not gonna mention the name here, but a registered dietician mystery in Toronto says: "Gluten-free eating isn't inherently healthy for those without a medical reason to follow the diet."
Yeah, that's smart, right? So, according to this, unless you have celiac disease, there's really no good reason for you not to be eating bread or wheat or gluten for that matter. Well, congratulations, awesome. That's why I would highly recommend you never see a dietician.
Anyways, continuing on. She says: "Gluten-free, processed foods are often low in fiber and nutrients like calcium, vitamin D, and folate." Well, that's true but why is she assuming that only processed foods are the way to get nutrition? That's simply because of what most dieticians would recommend: processed foods that are lower in calories than their higher-fat alternatives.
And if you look at foods that do contain gluten—like bread or cereal or pasta—those foods don't even naturally contain high levels of calcium, of vitamin D, or folate. Only if they are fortified with those nutrients would they contain them. So, what does that mean? Does that mean we're now being recommended foods that are fortified and that come in a box? Is that what she's recommending here? Well, I don't think that's good.
I'm just gonna continue reading here. "Diet books like Wheat Belly by Dr. William Davis"—which, by the way, is an amazing book—okay, let me finish this statement. "Diet books, like Wheat Belly by Dr. William Davis, encourage the gluten-free diet as a weight-loss strategy, but [this dietician] said the diet can actually lead to weight gain."
I quote: "Most [processed] gluten-free foods offer a higher amount of carbohydrates, fat, and calories all in all." Huh. "For anyone eating gluten-free, [this dietician] recommends eating a variety of healthy carbohydrates like quinoa, flax, sorghum, millet, and teff." Well, finally some type of good recommendation there; that's about it.
I just said that Wheat Belly is a fantastic book. I highly recommend you read it; it's awesome. It will turn you off wheat forever; I guarantee that. And, again, that's fine. That's a good thing because we're not supposed to be eating it anyways, other than the fact that we're just so conditioned to eat bread. That's it; that's the only reason we eat it, because we've been brought up on peanut butter and jam and pasta and pizza. There are better alternatives.
Again, the problem when they source these kinds of "experts" is that the assumption here is that gluten-free, processed foods are not healthy. That's true but the deduction here is that there're only gluten-free, processed foods, which means that you can't be gluten-free if you're eating natural foods.
Let me make sense of this. Let me just kind of, hopefully, I don't know if this is making sense to you. According to this dietician, you can only be gluten-free if you have gluten-free, processed foods. So, instead of having normal cookies, you have gluten-free cookies; or instead of having normal cereal, you have gluten-free cereal.
There's a problem with that because they're higher in calories and all that other junk, which is true in some cases, but never once did she mention that gluten-free is completely by anyone simply just eat more nuts, seeds, maybe some meat here and there, fruits and vegetables, some nonglutenous grains like quinoa, buckwheat, amaranth. Those are some real recommendations: almonds, almond flour, coconut, coconut flour. It's very doable, believe me. I've been wheat-free, more or less, for the last while. It's the best thing anyone can do for their health.
There are much better alternatives, there are much tastier alternatives than going to a box that says "gluten-free." "Oh, good, I can eat this. Yay! It tastes like cardboard. Boo! And there are so much garbage in there as fillers that it's gonna destroy my health."
So, is a gluten-free diet not as healthy? Well, it depends how you do it.
How to Eat Gluten Free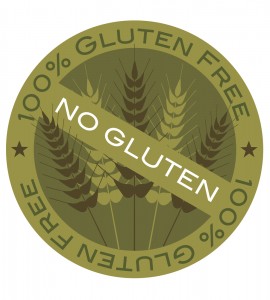 In an upcoming episode, I'm gonna be interviewing my good buddy Dr. Peter Osborne, who, I believe, is one of the leaders in the world in gluten-free stuff and celiac. This guy is amazing. You do not wanna miss this episode; it's gonna be phenomenal. We're gonna talk about this, and we've had many a conversation before…
You've gotta see this guy. He's in his forties; he looks like he's 30. He's ripped; he's just the picture of health. I think he's got four kids. He's incredible and he's completely gluten-free…completely. He has no health issues, and he's very adamant about not eating grains in general, just because of all their evolutionary, how they survive, all that stuff we talked about in a previous episode.
But it's gonna be phenomenal, so you don't wanna miss that episode. It's gonna be really, really good. We're gonna talk about this stuff. And he's talked specifically about how most people go gluten-free, and they don't do it properly, because they're doing things like this dietician's recommending: they're going to the processed foods that say "gluten-free," and then they just eat those, but they're really not gluten-free.
There're a lot of other foods—condiments and stuff like that—that do contain trace amounts of gluten, so unless you really know what you're looking for, you're kind of lost. But if you stay away from that stuff and you focus on eating more foods that are naturally found on Planet Earth—and you might say, "Well, Yuri, wheat is the most popular grass on the planet," and yes, that's true. It's unfortunate that it's true because since the agricultural era, that was the most popular grain, and that really kinda grew into prominence.
Maybe in another ten million years, our bodies might adapt to be able to handle it. Well, we can't at the moment. Yes, it's popular, yes, it's pervasive, but we're much better off without it. Where was I going with this point? I completely forgot.
Nonetheless, if you focus on eating more natural foods, more fruits and vegetables, more of a grain-free diet, you're gonna be much better off; much, much, much, much better off. The problem is that a lot of dieticians, they go back to the Canada Food Guide or the USDA Food Pyramid, which says you need this many servings of fruits and vegetables; this many servings of milk products; this many servings of grains; this many servings of meat; blah, blah, blah.
That's one of the reasons that taking nutrition at university drove me crazy, because it's this dietetic approach, and that's why I didn't complete my minor in nutrition there. That's why I went back to school later to study holistic nutrition, which is really about the quality of food, not the quantitative side, where we're looking at calories, fat, and protein exclusively.
Anyways, are gluten-free diets not healthy? No; they are definitely healthy if done properly. We've talked about this; we're gonna continue to talk about this. I'm gonna get ingrain this into your head so that you'll look at bread as poison. That's kind of where I want you to get with that, because slowly but surely, that's what it's doing inside your body.
Again, if anyone says, "Hold on, you're telling people not to eat bread. You're doing a disservice to the public because they're missing out on a lot of nutrients." "Oh yeah? Like what?"
"Well, they're not gonna get their fiber." "Really? Well, they could have fruits and vegetables. They could have some beans. They could have some nuts and seeds. They're gonna get lots of fiber from there. What do you think or Paleolithic ancestors did to get a hundred fifty grams of fiber per day? They weren't eating bread."
"Okay, well, where are they gonna get their peanut-butter-and-jam sandwiches from?" "I don't care. There are better alternatives than peanut-butter-and-jam sandwiches."
Anyways, it's a ridiculous argument. It's an argument that anyone with a logical way of looking at things and understanding this stuff is not gonna win. Yeah, if you're on the side of eating bread that's an argument, you're not gonna win. I don't care. Any day of the week, you'll be taken down. And there we go.
As you can tell, I'm very passionate about this stuff. I love it; it's awesome. It's so much fun to share this stuff, and I love just getting into these rants sometimes because it's just so ridiculous.
Anyways, that's it for today. I hope you've enjoyed this information. Hopefully it makes sense to you. Once again, it's all about bringing the latest stuff in the news with respect to health so that we can dissect it, we can take it apart, we can say this made sense, this didn't make sense, and now, hopefully, you have a better understanding of why.
If you still have not done so, do not forget to leave a rating/review of this podcast on iTunes. I don't even need to tell you, I'm not even gonna say, "Leave me five stars," because that's completely up to you. If you think I'm an idiot, leave me one star, but I just want you to be honest. I would assume, based on the fact that 99 percent of people give me five stars for this podcast, it's because the information's awesome. So, if you feel the same way, I don't care if it's a three, four, or five, just put a review, an honest review of how you feel this podcast is helping you.
Again, we will be number one on iTunes. I guarantee you we will be number one on iTunes. I'm pumping out episodes like a madman here because I need this information to reach millions of people, and I need your help to help us boost—we're already in the newer north; we've been there forever, so we've just gotta get it higher and higher. With your help, with your reviews and your ratings, get your friends to listen to this, share it on Facebook or whatever, it's gonna help.
I wanna thank you in advance. I wanna thank you for joining me for 36 episodes now. It's been great. We're gonna continue to go. We're gonna go to, like, a thousand. I'm not gonna stop. If you think we're gonna get to a hundred and stop, whoa. You'd better make some more space on your iPod because I got a few more episodes coming after that.
Anyways, I'm gonna stop now. I hope you have a great day…a grain-free day. I look forward to seeing you in the next episode, assuming that you've left me a rating or review on iTunes. Thank you very much.
Related Posts:
---
Tags: eating gluten free, gluten-free diets, how to eat gluten free

About Super Nutrition Academy

Super Nutrition Academy is the ONLY nutrition course that makes it easy for everyday people to understand the complex relationship between nutrition and health. If you're tired of all the conflicting health information out there and want a clear-cut, evidence-based understanding of the nutrition and health topics that matter you, then get started today.

---