Posted: April 2nd, 2014 @ 11:50 am | By:

Yuri Elkaim
Categories super nutrition academy health class
Episode #95
Are you really eating as healthy as you think? Our guest Lori Kennedy will give you the answer in this episode.
Click here to subscribe in iTunes (and download)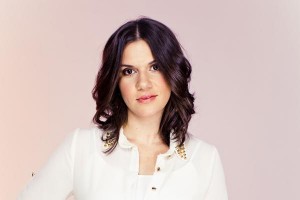 Yuri:                Hey, guys, how's it going? Yuri Elkaim here. Welcome to another episode of The Super Nutrition Academy Health Class. I hope you're having an awesome day, an awesome week.
Today we have a very special guest, my good friend Lori Kennedy, who is a registered holistic nutritionist, just like I am, which is always cool. She's the CEO of a really cool company called WOW! Weight Loss, which, as the name implies, really helps people lose weight in a very cool fashion; obviously in a very healthful fashion, not in a way that's gimmicky or stuff like that.
Without any further ado, welcome to The SNA Health Class.
Lori:                So happy to be here. Thanks for having me.
Yuri:                Absolutely. And it's always great to talk to another Torontonian.
Lori:                Yes.
Yuri:                It's funny because neither one of us really lives in Toronto, but we consider ourselves Torontonians.
Lori:                Right.
Yuri:                It's all good. We're part of the GTA, the greater Toronto area. Why don't we start off by kind of sharing your journey as to how you got into this whole health thing?
I think everybody got into health, nutrition, fitness because of their own issues initially, and they kind of overcame some of that and were able to help other people as a result. I think you shared a very similar path with your own stuff. Do you mind sharing just briefly where you came from and how you got into this?
Lori:                Sure. My adventures in food and nutrition really started when I was very young. I didn't really know, nor did my parents know, what was really going on with me from a health perspective. When I was about 17, my digestive system shut down and just pretty much said, "I'm not going to be friends with you anymore."
That started a downward spiral of very bad symptoms. I had crazy, painful acid reflux; I was bloated; I had recurring bouts of constipation. The worst part about it was that I couldn't digest my food so much so that I would sporadically throw up. I remember driving my car and literally having to pull over on the side to vomit because it just wouldn't digest. And walking around with Maalox and Tums at 17, knowing that this isn't normal.
After about three years of tests and body shutting down and hospital bouts and everyone saying to me, "You just have acid reflux; you're fine," I decided to go to a naturopathic doctor. She sat with me for about 45 minutes and validated everything that I felt and validated that I wasn't, in fact, crazy and there was something wrong with me.
What I ended up having was something called Candida, which is a systemic overgrowth of yeast and mold running throughout your body, otherwise known as sometimes a partner to leaky gut and leaky gut syndrome. That was what was causing all of my health symptoms, my inability to lose weight, my extreme fatigue, constipation, dandruff, cracked heels. There are so many symptoms—migraines, PMS—there are so many symptoms that are associated with Candida that I can trace it back to, me having recurring ear infections from the time I was one year old.
Yuri:                Were you on antibiotics for those?
Lori:                I was and I was also a C-section baby. I can literally trace it back to my mother, who, for the last 17 years, has not had a spec of gluten or dairy or anything n her diet because she suffers really bad from digestion system issues. My sister and myself, we all have very similar issues.
After I had the life-changing experience of going to see that naturopathic doctor, I studied food and I studied Candida and I studied the digestive system. I was in university at the time for applied human sciences; I had no idea that I could go to school to become a nutritionist, let alone a holistic nutritionist, so I finished that degree, worked for a little bit, then went back to school.
I graduated from the nutrition school in 2006, and I've been practicing holistic nutrition specific to digestion and weight loss ever since.
Yuri:                That's awesome. It's so cool because, for me, going to the Canadian School of Natural Nutrition was probably the most pivotal point of my life in terms of health transformation. It's so amazing that a lot of the people—and I'm sure a lot of your classmates too—were there for similar reasons, where they had this debilitating health issue or their kids had something and they went to a naturopathic doctor or just had a life-changing experience and wanted to go deeper with it.
It's so amazing. You don't find very many professions that have that kind of impact. It's incredible.
Lori:                Yeah, I can't actually really think of any other profession other than maybe personal training.
Yuri:                I think outside the health space, and I continue to talk about this. We're in a very unique community where people are so coming from a place of heart because they've gone through so many challenges themselves. You don't see that on Wall Street, for instance.
Lori:                Right. It's not like you had a really amazing accounting experience and you all of a sudden changed careers and wanted to become an accountant.
Yuri:                Exactly. Not that there's anything wrong with those professions, but I just find it's a very, it's really cool to see so many people coming from a place of good intentions and wanting to help others, which is always great.
With the clients that you've worked with over the years, what do you find are some of the biggest common issues that keep coming up again and again?
Lori:                The first one being that they believe they eat healthy. People come into my clinic—my clinic is actually out of a medical doctor's office, so I get the medical referrals for cholesterol, diabetes, metabolic syndrome, blood pressure, sort of that obesity-related diseases.
They come in and we look at their food journal and they're like, "But I eat really healthy." The saddest part is that they truly believe that they eat healthy because they just don't know better. It's not their fault and for anyone listening to this, if you've ever uttered the words "I eat really healthy" and now you're starting to second-guess yourself, it's not entirely your fault, because what's on a food or what's being marketed to us appears, for all intents and purposes, to be healthy, but because most people in this day and age have underlying issues and symptoms, those "healthy foods" or even super foods or whatever's marketed to us as might not be the best choice for them to achieve their goals.
What someone would believe to be as healthy, like a whole-grain cereal or even, I have a lot of people come into my office saying "But I eat gluten-free" and they're choosing processed, gluten-free foods that have horrible oils, that are corn-based, still bloating, doing all of those things. Just because a commercial or an advertisement or your best friend says that it's healthy for you doesn't mean that it's actually beneficial for you and health-promoting. I think that's a big difference.
Yuri:                With all the explosion of health foods, even things like gluten-free products, how does somebody know that they're not eating healthy when they think they are?
Lori:                They just don't feel good. I think that that's the biggest indicator: listen to your body. And if you go and pick up, let's say, gluten-free crackers or waffles or order gluten-free pizza from your local fast-food pizza place and you still don't feel good after, that is a big indication that that food is just not right for you.
Food—when you consume it and your digestive system is working properly and you're taking care of yourself, food shouldn't promote cravings or fatigue or irritability or constipation or bloating regardless of whether it's gluten-free, dairy-free, wheat-free, whatever. Food should allow you to feel vibrant and energetic and light and happy. Number one would be: Listen to your body because it doesn't lie.
The saddest part is, you don't know what you don't know. If you're unsure that what you're choosing is the best source for you, then find someone that you resonate with, that you have rapport with, that can help you to truthfully read a food label and assess how you feel and help you to pinpoint food that will promote your health rather than detract from your health. Other than that, in this day and age, it's so hard to really hone in without the help of a professional.
Yuri:                It's kind of ironic because we have access to more information than any other time in history, yet I think more people are confused than ever because there's so much conflicting advice and there's very little clear direction as to what to do.
As you mentioned, I think there's also this pervasive notion that it's kind of just accepted. "I'm going to go have pasta, and I'll be okay with falling asleep after lunch." It's like it's okay. A lot of us don't even consider the fact that maybe this isn't normal. That's a great point that you brought up.
Lori:                I have clients that come in and one of the multiple questions on our intake form have to do with digestion and the health of your gut. I always ask people, "Do you experience bloating?" They say, "No, no, I'm fine."
I give the example of, "You know when you wake up in the morning and your stomach feels flat and you feel empty? Do you still feel like that at night?" Nine and a half times out of ten, they say, "No, I don't feel like that." I say, "Well, that's bloating." Their response is, "But I've had that forever." I say, "Fine, but it doesn't mean it's okay. I can help you fix that."
Yes, I agree with you. people have just gotten so used to feeling bad and figuring out coping mechanisms that they thought of, Hmm, maybe this doesn't have to be this way, or maybe it's such a small tweak. Most people don't realize it's such small tweaks that can provide the best bang for your buck in terms of how you feel.
Yuri:                Yeah, totally. Small hinges swing big doors. What would be one of those small hinges? If someone were to come see you, what would be the first step you would take them through? Would it be a food journal or other things?
Lori:                We run them through an intake and we ask a bunch of questions and we assess their food journal. I always try to identify the biggest pain point. What is it that brought you here initially? While losing weight is really great and people feel like it's a necessity, I often say it's a side effect of regaining your health. Many people can lose and gain weight and still not feel good and not feel really well and happy and healthy.
For us, it's really about trying to understand where they're starting from. One of those small tweaks, as an example, even just adding fiber to breakfast. Keeping what they're already eating, not changing it, not overhauling their entire diet in 24 or seven days, because that doesn't work, but just giving them a small addition to add in to breakfast, lunch, or dinner to help regulate blood sugar, to improve their bowels or whatever it may be but not dramatically changing everything they do.
Another one could be if you experience, for example, indigestion or gas or bloating is just not drinking with your meal. People look at me like, "I'm paying you all this money so you tell me not to drink with my meal?" And then they go and they try it, and it's life-changing for them because all of a sudden, they're able to better digest their food because they haven't diluted their digestive enzymes.
Little, small things like that that we add in to the clients' lives. Again, one thing to focus on a day and over the course of the week, it brings about big change.
Yuri:                Totally. And I love that quote that you just, not that it's a quote, but I think you should quote it: Weight loss is a side effect of regaining your health. That's a good one. Very true, very true.
Kind of switching gears for a second, what do you find is a big myth or pervasive problem within the health-nutrition space? It's kind of like, "Oh my God, how is this still around?" Something you're kind of wanting to let people know about in terms of the truth or debunking it.
Lori:                I think that there is no one-size-fits-all diet for anybody. Just because your best friend happens to follow a Paleo style of eating or your other colleague is vegan and they seem really happy and healthy does not mean that it's going to work for you. I think that's also why so many different philosophies have been around for so long, because what resonates with me won't resonate with you. It's really specific to your own lifestyle and how you feel and your health symptoms and what you need energy for.
Your energy level, Yuri, is different than my energy needs and so on and so forth. Just because someone highly recommends this way of eating and is a little bit dogmatic about it at times doesn't necessarily mean that's what you should be doing. Going back to what we were chatting about at the beginning is really honing in on how you feel.
I think that, for a lot of us, we've lost sight and lost the awareness of how does this food or this supplement or this shake or this book or this TV show even make me feel? And is it something I want to feel again, or is it something I would soon forget? That's really what should be the guiding force, because everybody's different.
Yuri:                That's great advice. Especially, I find a big problem with labeling, like "I'm Paleo" or "I'm vegan," and it just so pigeonholes people into not even just what they can eat but how they identify themselves. It's like when you ask somebody, "What do you do?" and they say, "I'm a nutritionist or a doctor," that's kind of just like a spec of who that person is. That's not who that person is, and it's the same thing when people identify themselves as a label with respect to how they eat. I find it's just really, very constricting.
Lori:                It can be really constricting and really damaging because what if that just all of a sudden doesn't feel good to you anymore? You've identified with that way of eating for so long, it's like who are you, almost. What you said, it's a label, so if you're not Paleo, then what are you? It's just food, right? Just eat food.
Yuri:                Absolutely. We had a recent episode with my friend Alexandra Jamieson, who is the previous wife of Morgan Spurlock. They shot the Super Size Me movie together ten years ago. She was vegan for the longest time, and then a little while ago, she came out and said that she was no longer vegan. She had people literally sending her death threats.
Lori:                I can imagine. It's crazy.
Yuri:                She had a lot of support as well, but it's just too much. It's a little bit too fanatical sometimes. I think it's really important, like what you said. People have to really listen to what works for them and that might evolve. That might evolve; it's probably evolved for you over the last decade.
Lori:                Absolutely. Most of my clients are between the ages of 45 and 80. I'm 32; I have two small children. What I'm eating at 32 is not what my 75-year-old female client is eating.
It does evolve and you have to do what's best for you regardless of the trend or what famous person says this way of eating helped them lose 30 pounds in five minutes. Whatever, right? Long-term, it's your health; you don't trade that for anything.
Yuri:                You're obviously a busy mom; you've got two kids, you're an entrepreneur, you're very driven. How do you stay healthy? What does a typical day look like for you health-wise, exercise-wise, lifestyle-wise?
Lori:                A typical day for me starts at around 5 a.m. and I have some water and then I have coffee—and I'm not going to pretend like I don't drink coffee, because I do. I have coffee and then at about 7:30, when we sit down for breakfast, I'll either have some eggs and some fruit or, more often than not, I'll make a shake with berries and hempseed and chia seed and cinnamon and water and some protein powder and greens. It's so easy to shove a bunch of greens into a shake and feel good that I started my day with veggies.
Yuri:                Especially if you disguise them with berries.
Lori:                Yeah, berries. You can't see it, you can't taste it, it's amazing.
Yuri:                Gets the kids every time.
Lori:                Totally, absolutely. And then I'm good 'til lunch. I usually don't have a midmorning snack. I make sure that whatever breakfast I'm having has a lot of fat, and that carries me through and it sort of grounds me.
And then lunch, I work predominantly from home, so lunch will be whatever leftovers were the night before. I'm a nutritionist but I'm not a huge cook. We, in my family like to keep things really simple. We'll have some sort of protein; I'll make maybe two different choices for the week, and then we literally just alternate side dishes.
It's really simple in my house. I don't have time, truthfully, or the motivation to cook different meals every day. And that's really it. I'll have some lunch and then I'll go back to work. I usually have an afternoon snack, I find, right before I go get my kids so that I'm stable and patient in the car home, because if I don't have that snack, when they freak out, I freak out too, because my blood sugar's low and I'm hungry, whatever. I find that it's my premommy snack, switching from businesslady to mommy.
And we have dinner and then usually in the evening, we'll do some sort of activity with my kids, whether we do some yoga with them. We do some sort of activity.
I try and do my workout in the morning, right after we drop them off. Twenty minutes, that's really all I need. Some days it's a Jillian Michaels DVD on my TV or some yoga. I don't belong to a gym; I do everything at home. I don't want to waste the time going back and forth, and I don't find gyms motivating. And it's my time to be alone and quiet and not listen to loud, pounding music and have bad smells and the whole bit.
That's essentially my routine. It's nothing crazy, it's nothing over the top. Summer's great because in the morning, I really love going for walks before I eat, like fasted walks. I just find that that's meditative, but it's also really a nice way to start my day. Right now I haven't done that in a while because I live in Aurora, and there's snow and ice.
That's essentially it. We like to keep it really simple. I advise my clients the same. A lot of my clients in my clinic and for you listening, try this tip. What I advise them to do is alternate. Monday, Wednesday, Friday, they eat the same, and Tuesday, Thursday they eat the same. They're not eating the same every day, but they're only having to really cook twice.
For people who are busy, that's a real lifesaver for them because it takes away the guilt that they feel that they have to provide this homecooked meal every night, which they are, except they're really only having to cook and prepare two things and then just swap out side dishes.
It cuts back on choice at the grocery store; it cuts back on the annoying question of "What's for dinner tonight?" It's just really straightforward and they're able just to swap out side dishes and have it for lunch the next day and it's a great way to get homecooked meals without having to feel like you're spending an hour and a half every day in the kitchen.
Yuri:                That's really good too and I think it's also really helpful for dinnertime, because no one has willpower at the end of the day to think about, let's make some elaborate meal, so if you're reducing the thinking power involved, that's huge.
Lori:                And most people like to eat the same things anyway. We're creatures of habit. This way, if you just vary the side dishes, it's easy, and you can have other people in your house help you out. It's just heating things up and steaming veggies or whatever it is.
Yuri:                Even for people who think they want more variety, the reality is that, I think the research shows that we have about seven meals that we rotate. There are seven go-to meals that we all use. I think if we really were honest with ourselves, we'd be like, "Oh yeah, there's probably less than ten."
Lori:                Exactly. How do you serve a turkey burger seven different ways, right?
Yuri:                Totally. That's awesome. If you were to run across somebody just randomly in the street and they said, "Hey, Lori, I'm looking to lose weight. What's the one thing I should do?"
Lori:                The one thing that they should do would be to have three meals and two snacks. I'm sure that I'm going to get or you're going to get "But you don't have to do that," and, "The research says…" and I get it, except when you're hungry, it's game over.
No matter what you eat, what dogmatic philosophy you subscribe to, when you get hungry there's a physiological response that kicks in that forces you to crave food. If you can do what you need to do to make sure that you don't allow yourself to become starving—hunger's okay but to become starving to the point where you're like "Give me food and give it to me now" and you become angry—then that will help you better to control your choices.
I always tell my clients, in the absence of those food cravings, it's so much easier to make clean, whole-food choices, because you don't have that intense physiological craving screaming at you to overeat, eat fast so that you eat too much and you don't feel full right away or choose processed, high-sugary foods, because it's a physiological response.
I think that would be, just don't let yourself become starving, and you're better able to make better portion-controlled, whole-food choices. Start there.
Yuri:                That's good advice, especially if you're in the grocery store.
Lori:                Yeah, you're in the grocery store. I mean, how many times, we're all busy, we all work. How many times are you like, "Oh man, it's four-thirty and not only have I not had lunch, but I didn't even have a morning snack"?
It's four-thirty and then you realize that you're starving. Whatever smell is around you or whatever treat is around you, your willpower, there's no such thing in the face of this physiological craving that we all have, that we would experience in those situations.
Yuri:                Very true, that's awesome. That's great advice. And for everyone listening, eat moderately; don't stuff yourself. Let's just put that disclaimer in there.
Lori:                Yes.
Yuri:                That's really practical; that's great. Again, I just want to thank you very much for your time, for sharing your wisdom with us, Lori; it's been awesome. The best place to follow your stuff would be at WowWeightLoss.ca?
Lori:                You can follow that, WowWeightLoss.ca. We post tons of recipes and tips and stuff on whole-food weight loss. You can go and check it out.
Yuri:                Awesome. Thank you so much for taking the time, Lori.
Lori:                Thank you.
Yuri:                It's been a pleasure, as always. For everyone listening, thank you for tuning in, and I look forward to seeing you guys in the next episode.
Related Posts:
---
Tags: eating healthy, healthy eating, Lori Kennedy

About Super Nutrition Academy

Super Nutrition Academy is the ONLY nutrition course that makes it easy for everyday people to understand the complex relationship between nutrition and health. If you're tired of all the conflicting health information out there and want a clear-cut, evidence-based understanding of the nutrition and health topics that matter you, then get started today.

---