Categories super nutrition academy health class

Episode #4
Healthy Fast Food Choices -Do They Really Exist?
Click here to subscribe in iTunes (and download)
Welcome to Super Nutrition Academy's Health Class with your host and registered holistic nutritionist, Yuri Elkaim. Tune in each week for up-to-date insights on breaking health news and best practices on how to eat for awesome health.
It's time to get smarter, healthier and regain your sanity in a world of information overload and don't forget to join Yuri at Supernutritionacademy.com so you too can master your nutrition and health.
Hey, it's Yuri Elkaim and welcome to another episode of the Super Nutrition Academy's Health Class. Happy to be with you because today we are going to be investigating the risks, the health risks of fast foods.
Now, if you've been living on planet earth over the past – I don't know – 30 to 40 years, this is probably no surprise to you. But let's just say you came from a distant planet and you had no idea of what fast foods are all about, well we are going to talk about them in this podcast and even if you're familiar with fast foods, I'm going to bring you up to speed on some interesting stuff that's coming out of the CDC or the Centers for Disease Control and Prevention which is kind of the, ah, the hub for a lot of research and statistics with respect to health and death and all that kind of stuff.
So I saw some interesting stuff on the news as of late with respect to something related to fast foods so I thought I would bring that up in this podcast but at first I wanted to start off again a fundamental lesson that is going to help make this seem a little more understandable. This is really going to come as no surprise okay, but the idea is that fast foods are not as good for your body as real foods, okay so if that comes as a surprise to you, then I am happy that you are listening to this because you need to understand this information.
Fast Food Health Risks
So the whole idea with fast foods or the problem with them is several fold and part of the problem is that manufacturers – these food companies know – I mean they have food chemists literally formulating there, you know, these foods if you want to – if you can even call them that. So really represent the ideal combination of salty, sugar and fat which really drives our neurotransmitters insane to make us want to crave these foods even more so we become addicted to them.
And obviously when you are consuming foods that are loaded with synthetic ingredients like we have already talked about several times, it becomes very problematic for the human body because we don't know how to handle all these toxins and chemicals coming in. Our liver can only detoxify so much and the problems that a lot of these chemicals and toxins are for the most part fat soluble –so they reside in your fat tissues so they increase your susceptibility of gaining weight not just because they're higher in calories and sugar and sodium but simply because they have a kind of fundamental components that are toxic that are fat soluble.
So not only do they reside in your fat cells, they also reside in your nervous system because your nervous system is about 90 percent made up of fat. Okay, so that's really, really big problem nowadays and that's one of the reasons that we are seeing more and more health issues in the Western world.
I'm going to share some crazy stats with you in a moment about this but let's get through this kind of fundamental understanding first. So again, it's really no surprise that eating naturally grown whole foods is the way to better health. It's really not rocket science.
The trick really is implementation and the big allure with fast foods is really convenience. Okay, you work all day. You don't want to think about what to have for dinner so your order a pizza or you go out for dinner. Okay, that's generally the trend and that's why with a lot of different meal plans and diets out there, it's really about preparation right, so the best diet for you is the one that you are going to stick to and obviously, hopefully that's based around whole foods.
But the way to stick to something like that is really having the preparation and planning done ahead of time so that you are not going through a day at work, you're busy, you're stressed out, you might have kids, you might have other things going on and the last thing you want to do when you get home is to stand in your kitchen and think about okay "What on earth am I supposed to have for dinner now?" And again, we only have so much brain power, you know like our computers only have so much memory or RAM that by the end of the day, that's the last thing we want to think about. So you need to have a plan in place ahead of time, you have to have recipes ready to go, even if it's preparing stuff ahead of time and that's a very, very important components to eating well on a consistent basis.
Now, so I want to bring you up to speed on what this recent report out of the CDC showed and basically the heading says, "Fast Food Makes Up 11 Percent of Calories in the U.S. Diet." So we are talking about fast food from McDonald's, Burger King, Wendy's, Pizza Hut, okay.
These are the main ones that they surveyed these individuals with and again, 11 percent of the American diet is made up of this stuff. So you know the slogan that, you know, from Dunkin' Donuts that says, "America runs on Dunkin." I mean, I don't even know how that is able to exist. America does not run on Dunkin'. Literally, I mean, you go to Dunkin' Donuts, you are not going to be running at all if you eat that crap.
So, anyway, you can throw Dunkin' Donuts into that as well because it seems like Dunkin' is a pretty big coffee chain, ah, slash donut chain in the states. In Canada, we've got Tim Horton's which is obviously very, very big as well.
So the good news is that it's actually lower. So this 11 percent of calories coming from fast foods. It's actually lower than it was between 2003 and 2006 when they last did this survey and study where they found that 13 percent of daily calories. So things are getting better.
I think people are getting more educated and thanks to information like what I am sharing with you, we're all able to make better decisions about our foods because it's very, very challenging sometimes, for instance, if you're sitting at home and watching TV, you're watching whatever you're watching and the commercial comes on and this commercial has this big, juicy hamburger with this close-up of melting cheese over the burger, all these sizzling sounds.
When you watch that, you are going to have a Pavlovian response. Just like Pavlov's dogs started drooling when they heard the bell right—if you remember back to psychology. You know, you can just simply by this visual primer, they know. I mean these advertising agencies know what gets our emotional kind of primal buttons going. So one of the reasons why you want to watch less TV.
Oils in Fast Food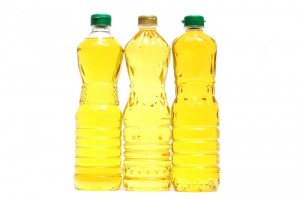 But again, the problem with fast foods is that it is heavily linked to eating more sugar to eating more fats and the wrong types of fats. I think personally. Again, this is my personal view on this; I think the big problem with fast foods aside from the synthetic ingredients is the poor-quality oils that they contain. I am going to talk about this is a future episode because there is some really, really fascinating but 40 years out of date news that is coming out now with respect to vegetable oils and when you look at things like French fries – anything that is fried right – they are all being fried in these vegetable oils that are very, very high in Omega 6s, like canola oil, soy bean oil, corn oil.
These are all garbage oils and inside the body they create huge amounts of inflammation. Obviously, you don't turn into a blimp. You know, I'm just talking about it on a very microscopic level. Ah but inflammation is linked to pretty much all disease processes in the body so imagine cutting your finger with a knife. Your body goes through an acute inflammatory response to heal that. Now, eat the wrong foods over and over again that are very, very high in vegetable oils that become rancid due to the way they are processed, the fact that they are heated at high temperatures, or that they are exposed to Oxygen that same process of inflammation that happens inside your body on a systemic level and why this matters is this. I am actually starting to put the pieces of the puzzle together here.
Ah, I am going to share some stats with you right now. I'm going to show you how this is all kind of tying in. So, did you know, what do you — I am going to ask you a question here. What do you think is the leading cause of death in not only the high-income countries but the low-income countries? I am going to give you a second to think about this.
Okay, so you know, if you have your answer, I want you to have a little reality check and again, this is coming from the World Health Organization, okay. So the leading cause of death in high-income countries and these are stats as of 2002 but they pretty much are the same today. High-income countries, first-world country's leading cause of death – 17 percent of all deaths are caused by coronary heart disease. In the low-income countries, so the developing countries, the leading cause of death, about 11 percent of all deaths, coronary heart disease. Okay, so what's happening here?
Why is coronary heart disease so prevalent in the Western world? Obviously, there is stress, you know, things like that but um – the thing to realize is that—it's a very much a lifestyle-related thing. So stress is huge okay in terms of increasing blood pressure and so forth.
But if we look at the correlation between fast food consumption and the effect it has on the health of your cardiovascular system. Let's look at a couple of components. First of all, um, fast foods are very high in sodium. Sodium, as we know, leads to an increase of water retention. So when you increase your water retention, what does that do? That increases your blood volume and when you have more blood volume that increases – that exerts more pressure on your arteries and your veins.
You have a higher blood pressure, systolic diastolic blood pressure numbers as a result of that. Okay, so you have more of volume going through your blood vessels therefore there is more pressure. Okay, so that's a very, very simple way to think about blood pressure, okay. If you have more blood pressure volume due to more water retention due to sodium retention, okay, cause water will, or sodium will attract water to it. So, if you have a Big Mac combo at McDonald's. I don't even know how many grams – I don't even know how many milligrams of sodium that is, but it's way more than your daily recommended intake of about 14 or 1500 milligrams of sodium okay. So that's kind of culprit number one is sodium.
Now, secondly, if we look at vegetable oils. Vegetable oils, as I mentioned, creates a pretty, pretty intense systemic inflammation in the body and we are seeing more and more of this now and I am going to share some interesting studies with you in the future in a future episode. But, for now, let's talk about this with respect to the health of your arteries.
If you have inflammation inside your body, there is a greater increase in the free radical damage and if there is inflammation, inflammation is also related to cellular damage because the cell membranes around your cells are more permeable to allowing bad things in and allowing good things out. So there is more damage at the cellular level.
Now, understand this that your blood vessels are made up of cells. Okay, so if your cells aren't healthy, then your blood vessels will not be healthy. And if that happens, then there is a greater likelihood where you start developing cholesterol buildup because the cholesterol is used to kind of repair damage in the blood vessels so cholesterol is not the problem. Cholesterol simply is just a band-aid to kind of repair things and those are two big reasons why we are seeing more and more coronary heart disease.
The third reason is that fast foods are very, very high in sugar. If you have a Big Mac combo, you're going to have a – there is actually a lot of sugar in the Big Mac itself. That special sauce they have. But if you have a Coke with that or a soda, again, that soda is very, very high in sugar. Sugar, you know, anywhere — 50 to 60 to 70 grams of sugar in that pop. So what is the problem with sugar?
Well again, sugar is related to insulin levels and insulin levels have a direct correlation with — not even actually just aside from the insulin stuff, ah, we talked about fructose, right. So fructose is half of the sugar molecule. So, if you consume sugar, half of that is fructose. If you consume a lot of it, your liver has to process that and convert it back to glucose. But as I said before, part of that byproduct, a large part of it is turning to triglycerides and triglycerides are fats that end up becoming problematic in the blood vessels.
So we have the combination of sodium, vegetable oils and sugar that are found in fast foods that, you know, in and above the synthetic ingredients in those fast foods, we got three big problems that are directly causing a weaker cardiovascular system okay. You are weakening your heart and your arteries by consuming these foods.
Now, in the low-come countries, you might think that okay generally they tend to eat more whole foods which is true and generally their diets are better. But one of the things that I have noticed personally is traveling to third-world countries like Mexico or Central America or elsewhere is that a lot of these indigenous diets now have – now just now in the last 10 years, but you know, now, as in the last 50 years let's say incorporate a lot more fried foods.
So traditionally, if you look at the makeup of for instance, the Mexican diet. The Mexican diet is very, very healthy traditionally. Avocados, you know natural grains and legumes, fresh foods but this really hit me the last time I was there, it was just like there was so much fried food. There is, you know, chimichangas instead of having just a burrito or a taco, everything becomes like deep fried and it's just, it's overkill. So again, where we are throwing foods into these rancid vegetable oils and we're consuming these oils in their fried form.
So that's one of – it's kind of my personal theory as to why more and more low-income countries are exhibiting more heart disease because they are incorporating so many fried foods into their diet and also there is the Westernization of those countries. So now those countries are incorporating, you know, McDonald's to a greater degree, China is now really ramping up their obesity rates because KFC is in there, McDonald's is in there now and the consumption of those foods in China is staggering. So we are going to see a lot more North American/Western problems in developing countries because they are becoming more Westernized. So it's pretty interesting.
Ah, but, ah, yeah, so again like the diseases of the modern world are really lifestyle related. So the diseases of the high-income countries are coronary heart disease and I am listing them in order here. Stroke, okay, which is essentially a heart attack of the brain, that's pretty much the same thing. Ah, then we've got lung cancers, okay, that's number three. Number four is lower respiratory infections. So we are talking about things like pneumonia, you know, different things like that. There is actually — so between lung cancers, lower respiratory infections and the next one is Chronic Obstructive Pulmonary Disease, we have three diseases that are linked to respiration which is actually pretty surprising okay and really interesting stuff. I do not know if it could be the pollution or smoking even though we don't smoke that much anymore, but again, really, really something to think about. Ah, then we've got colon and rectal cancers, Alzheimer's and dementia. Okay, I want to talk about this one in a second.
Alzheimer's and dementia is number seven, then we've got diabetes, breast cancer and stomach cancer okay. The low-income countries, after coronary heart disease, we have lower respiratory infections, okay, so those are number two. We have a lot of ah, communicable [stutter, laughter] diseases in the third-world countries. That is because of sanitation issues, cleanliness, ah lack of, you know, medical attention in some cases, so number two is lower respiratory infections, HIV/AIDS, perinatal conditions. Then, we've got stroke and cerebral diseases, diarrhea okay and diarrhea that's number six. Malaria, tuberculosis, Chronic Obstructive Pulmonary Disease and then road traffic accidents ah round off the top 10 there.
So I want to go back to something which is interesting in the high-income countries and that's Alzheimer's and dementia. Okay, this is something that does not exist in the third-world yet, okay. So something interesting to think about in relation to this inflammation that we have been talking about because we now know that dementia is heavily linked to the degradation of the neurons and the synapse within your brain and a lot of that is caused due to the fact that or directly related to inflammation. So if you are constantly eating fast foods, lots of processed oils and sugar which are directly causing inflammation of the body, the greater the likelihood that you are literally wearing your brain down, okay so, you know, it's really, really crazy stuff.
Healthy Fast Food Choices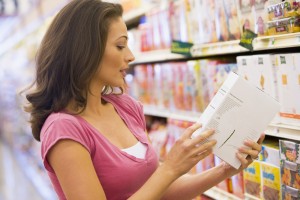 So anyway, um, when, you know, when you start to see commercials or foods in your grocery store that are in boxes and packages and they make you want to believe that they are examples of healthy fast foods, I want you to think about something okay. When you are consuming a package of fast foods like a TV dinner or something along those lines, you are essentially trading your health for convenience.
Look at the ingredient list on that package food and if there's any mention of canola oil, soybean oil, corn oil – any of those vegetable oils – you should probably put it back. Because I can guarantee you that 99 percent of the oils that are used in the food industry are criminally rancid and I say criminally because these companies are using oils that are – we're going to see more and more of this as we age and as we get over the next couple of decades, there is going to be some serious, serious problems related to vegetable oils okay.
Again, I am going to talk very specifically about vegetable oils in an upcoming episode because it does merit a lot of attention. But—so again, it really comes down to avoiding the crap, stick on the – stick to the produce and really plan ahead and get stuff done through whole foods. So I want to give you a couple of tips to do that.
First of all, if you have got kids, I would highly recommend that you – I would mandate that you involve them in the cooking process. This is very important because we all have bad habits. I have bad habits, I have my own indulgences, you probably have yours as well and if you think about it, part of that is because we have been brought up and conditioned to respond to certain situations with certain food. So instead of turning to fast foods as a solution to a problem, get your kids involved in the cooking process early on so they start creating better associations.
They see you making a smoothie or making a healthy dinner, they want to get in—I mean, kids want to help. They want to be involved. They want to model you. They want to emulate what you are doing. So get them involved. Show them that "Hey this is what mommy and daddy are doing" and they will want to do that as well. So as they grow older, as they, you know, subconsciously try to be more like you, they understand that "Hey, you know, my parents eat pretty well, you know, now I can as well" as opposed to relying on dialing, you know, finger cooking, as Boston Pizza says for the latest convenience package food or fast food.
Ah, the second thing that I mention is preparing ahead of time. So if you have the week planned out ahead of you. Again, there is a compromise you might not be eating the freshest of foods if you prepare stuff ahead of time and put it in the frig or freeze it, probably better than, you know, calling up for pizza or stopping, you know, at McDonald's. So preparing ahead of time is really important.
Third is find a – I mean, there are so many recipes online, it's crazy. It's ridiculous. Ah, we actually have – I mean, I've got a number of recipes with the number of nutrition programs I have between the total on cleanse and eating for energy and Super Nutrition Academy. Ah, but it doesn't even matter. You could go online and find millions of recipes. You could go to Fooddoctor.com. You could go to Pinterest and find all sorts of amazing looking recipes and look for the ones that are healthy.
But here's the thing: Try them out. Find five – 10 recipes that you really like and make those your staples. You can also try, for instance, you could have like Mexican Mondays or Tunisian Tuesdays. I don't know who is eating Tunisian food, but how-whatever kind of, you know setup you want to do to make it fun for you and your family. So you can have Mexican Mondays. You can have, I don't know, Fajita Fridays. You could have Soup Saturdays, you know, and then once a week, you know, have a little treats, you know – whatever you want. I mean, usually for us it's like pizza we'll do on Sunday nights. Ah, but, you know, it doesn't always happen like that. That's just, you know, for me. Ah, but whatever is going to work for you and your family.
The whole idea is to get the whole family involved in the process. Take your kids shopping with you to the grocery store, allow them to pick out the fresh produce, you know, allow them to see, for instance, what a pineapple looks like as opposed to canned pineapple okay, so what does a real food look like as opposed to seeing what it looks like in the can or box. It's really important that they see that, where it's coming from and they are able to make that distinction.
Recap
So let's just sum up what we have talked about. Fast food sucks. That's pretty much as simple as it needs to be. Again, if you want to go more in-depth about these topics, I really encourage you to join me at Supernutritionacademy.com. We got a ton of amazing stuff there and you can learn more about it for yourself. Until the next episode, where we will be talking about some really, really fascinating stuff about food allergies, intolerances and sensitivities – some recent stuff that's come up in the news that I want to share with you ah anyway, that's coming up in the next episode. Enjoy the day. Take action on what we talked about and I look forward to seeing you soon.
Related Posts:
---
Tags: fast food health risks, healthy fast food choices

About Super Nutrition Academy

Super Nutrition Academy is the ONLY nutrition course that makes it easy for everyday people to understand the complex relationship between nutrition and health. If you're tired of all the conflicting health information out there and want a clear-cut, evidence-based understanding of the nutrition and health topics that matter you, then get started today.

---