Categories super nutrition academy health class

Episode #13

Food addiction is powerful but does it really have to be tough to overcome?
Click here to subscribe in iTunes (and download)

Welcome to Super Nutrition Academy's health class with your host and registered holistic nutritionist Yuri Elkaim. Tune in each week for up to date insights on breaking health news and best practices on how to eat for awesome health! It's time to get smarter, healthier, and regain your sanity in a world of information overload. And don't forget to join Yuri at SuperNutritionAcademy.com so you, too, can master your nutrition and health.
Hey, Yuri Elkaim back with you and another episode of Super Nutrition Academy Health Class. Today's health class is really, really interesting because we're going to be talking about I think a topic that affects probably every single person on the planet-at least those who I've met, and that's the topic of food addiction.
We all know about alcohol addiction, drug addiction, and so forth, but very few of us consider how addicted we are to foods, and if you do consider yourself somewhat addicted to certain foods, then I want to congratulate you for being pretty aware of yourself and your indulgences and your cravings, because it's very important to be aware of this stuff.
What we're going to look at in this episode was prompted by a recent book that's come out by Michael Moss and the title of the book is Salt, Sugar, Fat: How the Food Giants Hooked Us, and it's a really interesting book. He's essentially a investigative reporter going in the trenches, and he spends I don't even know how long, putting in all this information, but really enlightening, basically exposing how food companies use a deadly combination of salt, sugar, and fat to literally trick our taste buds into craving their foods; and it', really fascinating.
There's so much science behind what goes into packaged foods. It's crazy. There's actually…I was watching a quick video, just as an example, Unilever, obviously a very, very big conglomerate, and you can just any of those other big conglomerates would be the same.
They actually employ a neuroscientist to research how specific foods and specific ingredients and specific tastes and textures will impact our desire to want those foods, and they've carefully crafted every single one of their foods to be as palatable and as addictive as possible.
So if you've been fighting an uphill battle against some of your most favourite foods, things that you can't seem to get away from, I want you to understand that it's not your fault completely, because we're fighting an uphill battle, we're fighting against foods that we know are not good for us, but for some reason we still can't seem to get away from. Again, they're ubiquitous. They're pervasive. You go to the grocery, store, and they're everywhere. They take up 80% of the grocery store. It's just the reality that we live in.
What I want to do in this episode is share some of the insights from the research with respect to food addiction, some of the things that you might not be aware of, and then actually how we can take some of that understanding and use it to your benefit in terms of making your own foods, your own healthy foods, more addictive to yourself which is a good way and you can enjoy healthy foods, and in a more addictive manner.
We're also going to look at how to overcome food addiction. Obviously it's not as easy as me telling you stuff, but we'll look at what it is, how to overcome it, and then obviously putting into practice is another story.
Food Addiction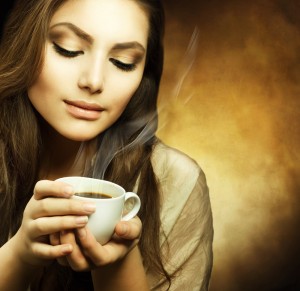 Let's get started off, and let's first of all get a better understanding of what this is all about. Let's look at what food…before we get into Michael Moss's book and some of that stuff, we'll get into what food addiction is, how to overcome it, and we'll talk about how to overcome it near the end.
I just want to share a quick story with you, because I'm a big foodie, so I really enjoy eating healthy, but I also really enjoy great food. One of my challenges, not that it's not a bad thing, is really about combining both-really good tasting food that's actually really healthy for you, so that's really one of my missions with a lot of the recipes we create in our household.
We don't live in the city anymore, but when we did, we used to go for brunch at this one place in Toronto, and they had these cheddar cheese and bacon, I think, French toast-it was something along those lines, a cheddar cheese French toast or a grilled cheese French toast, and I always used to get it. It was just so awesome, and thinking back now, I'm no wonder I really enjoyed, because it's perfect combination of salty from the cheese, the fat from the cheese, and the sweet from the French toast itself, so it was that perfect and lethal combination of that sugar, fat, and salt that was just driving me crazy to have more.
Think of some off your favourite foods, and think about not necessarily the healthy ones, but the ones you're addicted to, those little indulgences that you give into. How do those incorporate those three elements? Because again, these companies are specifically and scientifically designing these foods to attempt to our deepest mammalian brain desire once this stuff hits our pallet.
Let's look first of all at what food addiction is all about, and I'm in the same boat here. I've got my indulgences, and I sometimes I catch myself. Let's look at … This actually comes from called Psychology Today, so these are psychological manifestations or signs that an addiction present, and it doesn't matter talking about alcohol, tobacco cocaine, or food-an addiction is addiction.
First thing is there is increased consumption over time. You basically eat more of that specific food over time. That's the first thing. Second is that there's tolerance, which means that you need more of the substance to achieve the same effect. This is often seen for instance with coffee drinkers. Initially you don't' need a lot of coffee, because that caffeine kicks in immediately, but if you drink coffee over and over again, you need more coffee to feel the initial benefit coffee once had.
That's known as tolerance-the same thing with food. Withdrawal is when you experience negative symptoms when you are unable to eat it. If want something, and all of a sudden you can't have it, and you get irritable and cranky, and that's called withdrawal. Preoccupation: do you spend time obsessing about the food, and I've gone through this as well.
I remember, even recently, going through specific workouts in the gym, and while I'm in the gym working out, I'm thinking of what I want to eat afterwards, and it wasn't the healthy salad and whatever else. It was like chicken wings and fries. For whatever reason that was in my head.
Not that I think about chicken wings and fries all the time, but if there's a specific food that you're always thinking about that preoccupation, that's an indication that it could be an addiction. Unsuccessful attempts to cut down: have you tried to give up sugar in the past, but have not been able to do so? That another symptom or another sign that it could be an addiction.
Here's a big one. You continue eating, despite the consequences. You know sugar is bad for you, and you continue to eat it, and when I say you, I really mean me and anyone else. We know these things are bad for us-yes, but then we are hard wired. It triggers natural opiates in our brain like dopamine. Just thinking about this stuff, it gets us excited, and we consume these foods, and we'll eat an entire bag of potato chips sometimes in spite of the negative consequences that we know will ensue. So these are six signs of a classic addition. If these really resonate with you, then it's time to really consider what we're about to talk about.
Overcoming Food Addiction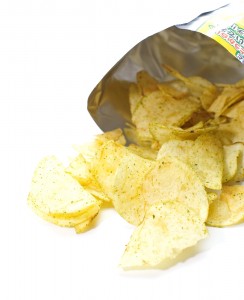 Before we really get into how to overcome addictions, let's talk about these companies are really playing with our palates and playing with our brains to make us want these foods. Before I do that, I'm just going to grab a little sip of my tea here. I'm drinking some ginger, lemon, and elderberry tea- a lovely combination. Ok. So, we're going to bring up a couple terms here, which the food industry throws around like everyday language.
One of them is called sensory specific satiety. This basically denotes that one element of food initially satisfies us, but really quickly diminishes. What that means is that if there's an element, for instance a sugar, that initially pleases our taste buds, but very quickly we get tired of that but food companies understand want that to happen, so what they do is avoid that by blending multiple flavours to hit a sweet spot, so they that initial "Oh, this tastes so good," but then there's other lingering flavours or textures or something else in there that really linger and make you want to have more of it.
That's called sensory specific satiety and that's how…I'm sorry, that's one of the things the food company is really trying to get away from by blending these different flavours-sugar, salt, and fat.
There's also something really interesting-a term called vanishing caloric density, and if you've ever wondered why you can't stop eating chips or a snack of that kind, this could be part of the reason. I actually…one of the ways, one of the hallmark, very important strategies to prevent overeating of these snack foods is not to eat them out of the bag for that specific reason.
If you have a bag, your likelihood of eating them is a lot greater if you eat them out of the bag versus out of a smaller bowl. That's tip #1. Put them in a bowl; eat out of the bowl, if you have to have that stuff. I'm not saying go and buy potato chips. The vanishing caloric density essentially means that foods melt in your mouth. Therefore your brain gets food into thinking the calories have vanished, and therefore you end up eating more.
Think about like eating Cheetos or little chocolates or any that's very easily digested in your mouth. It kind of vanishes as you're chewing it. Again, very specifically done to trick your brain to thinking you're not eating enough calories. You end up eating more and more and more and more. That's great, because you're eating one bag, you run out and go to the store to get another bag, so the company is reaping in the profits, and you're becoming fatter and sicker with every single bite. It's crazy stuff. It's really…it's pretty ridiculous.
As I mentioned before neuroscientists work with these food companies to formulate these foods. They're not even foods anymore, they're products. The companies called them products…I'm sorry, they don't call them foods, they call them products because that what they are. They're not natural…they could be natural, "natural" doesn't mean anything in term of food labeling, but they're not natural in the sense that they didn't go in the field and pick them and deliver them to our doorstep. It's all manufactured garbage.
So these neuroscientists work together to formulate the perfect concoction that's going to tickle your brain and your taste buds. Specifically what these foods do is that they activate your limbic system, which is part of your brain which is really the emotional center. This is going back into the reptilian-mammalian brain. This is really the center of memory, emotion, motivation, and this is also where we get a huge amount of dopamine.
Dopamine is a neurotransmitter that is released when we're anticipating something pleasurable. The anticipation of something pleasurable releases this dopamine in our brain, and a lot of the time it is actually furthered by the taste of the food, and this just becomes very, very addictive. Dopamine is a natural opiate; it makes s feel really good, and we want more of that. It's a pleasure neurotransmitter.
Also we look at foods, and we consider the noise of when we bite into the food, the chip-the noise it makes, the crunch, the texture-they're also really very important. These are all…everything is done with a purpose. You don't open a bag of potato chips and stuff is haphazardly done in there. Everything has been calculated way ahead of time.
For instance, with respect to the form of the chips or specific snacks and the release of flavours, what they found was that a quick burst of taste at the front of the mouth is desired, and it's then followed by a diminished experience. Initially, because they're very interested in where the taste buds are, the receptors are on the tongue.
They found that if we get that taste initially when it enters the mouth, right on the tip of the tongue, in or around that area, we get this really great experience, and then we have a diminished experience as food makes way back to the back of tongue. Again want more of that initial experience, so we eat more. If the taste was to build too quickly or if it's too overpowering, consumption would actually stop, so that's not what they want. They formulate this stuff very, very strategically.
I remember when I was in university lecture on of the grad students had come back to talk to us about how he was working with one of these food companies and studying the crispness of chips. That's what his entire thesis was on. I can only imagine what he's doing now.
Personally, I think this kind of stuff's criminal. I think it's interesting, but I also think tricking people into literally bypassing our own conscience decision making by getting right into our limbic system and triggering emotional responses, I just…it's crazy. It's very, very frustrating.
How to Overcome Food Addiction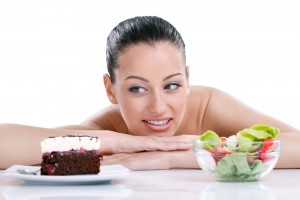 That's what we're up against. We up against very, very powerful industry in the food industry. Lets' look at some ways to get over food addiction, because it's not easy. Having developed a cleanse program myself, called the Total Wellness Cleanse, one of the most important things I can tell you is that if you want to get over an addiction is you need to detox.
You want to get over sugar cravings, you have to stop eating sugar. One of the foci of the Total Wellness Cleanse is reducing sugar consumption along with some other bad foods, but that's one of our main goals, because sugar is a big, big Achilles heel for a lot of people, and initially you don't feel great. You don't feel great when you're not eating sugar when you want to.
For the first day or two it feels…you don't really feel good, but you feel 1000 times better when your body is able to rid itself of that stuff. Remember, you crave what's in your blood. If you eat a lot of sugar, you're going to want more sugar. If you eat a lot of bread, you're going to want more bread. If you eat a lot of cheese, you 're going to want more cheese. Detoxification is step #1. I'm not talking about doing the master cleanse or getting these crazy pills or detox kits.
It's eating cleaner foods and removing the things you want to get away. If you want to get rid of caffeine, don't drink coffee. Yes, you'll go through caffeine withdrawal. You'll have a headache for a day or two. Fine. Drink lots of water. Alkalinize your body with lots of greens, and you'll be fine.
The second thing is to remove cues. You want to remove any and all foods from your house that have any semblance of a food that you are addicted to or that reminds you of a food you want. This is so important. You're environment will always, always, always trump willpower.
No matter how determined you are, no matter how motivated you are, if you have bags of chips or chocolate bars sitting in your house, there will be a time when you are stressed out, not feeling too great, and just want a little pick me up, and if that stuff is in your house, guess what's going to happen. You need to remove that stuff out of the house. Thai's the most important thing you can do is get it out.
Second is to is develop a regular pattern of eating. This helps for some people. If you get into a structured way of eating where you're not really thinking about what you have to eat, just know that you when you wake up you have this, for lunch you have this, for dinner you have this, and for snack you have this and for snack you have this -if you're having 5 meals a day or 3-5 a day, whatever it is.
If you don't have to think about the foods you have to eat, it makes life a lot easier. If you spend time ting about food make easier. Having a plan, having a recipe guide, having a set of meals that you can turn to ahead of time is very important.
Obviously social support is really important. There's tons of groups, whether it be on Facebook, or on person to person. Get accountable to someone. Get a coach. Get a social support network of some kind where you can get accountable to people commit to making progress, saying I'm not going to eat sugar for 30 days.
Obviously you can't reduce sugar from fruit and some sources, but just say I'm not going to add sugar to my foods, whether it be through sugar, maple syrup, any kind of sugar stuff. Whatever it is set a goal. Get accountable.
Exercise. Exercise is really something… one of the best cure-alls for pretty much anything. The more you exercise…here's an interesting thing. I don't know if you've ever found this. The more you exercise the more you actually want to eat well. This happens for a lot of people, but there's still a lot of people who exercise so they can eat poorly, to mitigate things, mitigate the damage.
What I've noticed personally, and what I've noticed with a lot of people is that if you exercise, you actually are more motivated to eat healthy, because you don't want to undo the good stuff you just did. By exercising, it reduces food cravings, it increases self control and it reduces addictive behaviours, and this has been shown… there was a 2011 study that showed the specific outcomes.
Again detoxification, remove the cues, develop a regular eating pattern, get social support, exercise. Six ways to… I believe that's six, maybe 5 or 6. Six ways to get over food addiction and just remember that if you're addicted to food, I understand.
We're all there, and remember the first part is being aware of that. Denial is one the symptoms…one of the signs actually that I didn't mention addiction. Denial…if you're denying that you're addicted to food, that's the first sign that you are addicted to food. Just be very, very conscious. Be true to yourself, because you can't make any progress until there's awareness. All the change comes from awareness initially and with that awareness you can obviously look at making change.
I hope that's been of value to you, because I understand that it's very tough and very frustrating, and when you consider the rates of obesity, the epidemic, heart disease, cancer-we're not making progress on any of it. It's crazy.
Heart disease any of your not making progress on any of it, even despite all these heart health check symbol things, all these Heart and Stroke Foundation programs. Cancer all these Run For The Cure B.S. nonsense campaigns that are simply raising money for the organization, not the actual cause-none of this stuff is working-none of it.
We're making very, very little progress in the last 50 years in terms of preventing these diseases and dealing with them. It all comes back to our food and lifestyle, for the most part. That's it. It's very simple. If we stop getting away from this garbage, we'll be a lot better off, but obviously when you're surrounded by garbage, it's tough to get away from it. You just have to be conscious of cleaning up your environment. Be determined to live healthy lifestyle, and really give it your best.
If that's helped you out, that's great. Let me know. Drop a comment on the blog SuperNutritionAcademy.com/blog, and until the next episode, thanks for joining me. I'm Yuri Elkaim, and we'll talk to you then.
Related Posts:
---
Tags: food addiction, how to overcome food addiction, overcoming food addiction

About Super Nutrition Academy

Super Nutrition Academy is the ONLY nutrition course that makes it easy for everyday people to understand the complex relationship between nutrition and health. If you're tired of all the conflicting health information out there and want a clear-cut, evidence-based understanding of the nutrition and health topics that matter you, then get started today.

---