Categories super nutrition academy health class
Episode #5
Getting too the bottom of Common Food Allergies|Food Intolerance Symptoms and Sensitivities
Click here to subscribe in iTunes (and download)
Welcome to episode 5. Yuri Elkaim here. The Super Nutrition Academy health class continues, and today we are going to be talking about food allergies, food intolerances, and food sensitivities. This is a growing topic of interest, and I guarantee this will affect you in some way, shape, or form-like it pretty much does all human beings.
I'm going show you some interesting insights, some new news that has come out as of late February, with respect to food allergies and its relationship to growth-especially with kids, and we'll be looking at the differences between those 3 categories of allergies, intolerances, and sensitivities, because there is a huge difference, and it's important to understand what they are.
First of all, let's look at the basics of –I'm not going to go into huge details about immune response and immunology-because it can be very complex and very scientifically taxing on your brain. I'm not going to put you through that. It's also really helpful if we have diagrams and stuff to look at.
We have a whole module on immunology within Super Nutrition Academy, but here, I want to specifically talk about immune response with respect to allergies and sensitivities, and then we'll talk about intolerances and the difference between those.
So, here's the thing. When you have-when you're exposed to for instance, pollen-pollen triggers your mast cells. So you have a number of different immune cells in your body, and mast cells are one type of immune cells, and they release something called histamine as just one of their inflammatory properties. Histamine leaves us to feeling sniffly, runny nose, inflamed eyes-stuff like that. So that's the typical response by histamine. And that's usually related to an antibody called IgE.
We have about 5 different antibodies that are probably the most prominent antibodies in the human body. We have IgA, IgG, IgE, Ig-some other ones that I can't even remember now. But the main ones we want to talk about for-at least for this discussion is IgE and IgG. So, when you think about a food allergy, somebody says, "I'm allergic to peanuts," and they go into anaphylactic shock if they are consuming peanuts, that is an IgE food allergy. That is a full-blown food allergy that would come up in a blood test if you went to your doctor.
And here's the thing. Doctors only test for IgE. If you go to an alternative practitioner, like a naturopathic doctor, they can test for not only IgE, but also IgG, which are delayed reactions.
Common Food Allergies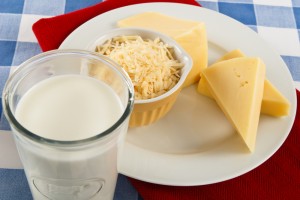 Think about the food allergy being the immediate reaction, and, in a lot of cases, it can be very severe; and the IgG response is delayed, so that's more of a food sensitivity, and the tricky part is that it's very tough to self-diagnose a food sensitivity unless you're very in tune with your body-how you respond to foods, if you keep a food journal, and so forth.
I've always believed that I've been highly sensitive to a lot of foods-the wheat's, dairy, you name it.
So, a couple months ago I did an IgG test with a good friend of mine, who's a naturopathic doctor in Toronto, and the results came back, and I had absolutely not a single one. Not a single food sensitivity! It was crazy. I think there was actually one thing that popped up, and I can't remember off the top of my head what it was, but it was something really minimal. I think it was actually brewer's yeast. I think that's what it was-something like that.
Anyways, I was blown away, because I was telling my friend, when I have wheat's or when I have dairy, I really feel it. I mean if I've got wine, I'm toast. There are things in these foods that are really affecting my mood, affecting my energy levels. They make me want to sleep. They give me a headache. I really thought that they were some type of food sensitivity, because they're not full-blown food allergies.
And a lot of the times, these sensitivities would come on within half an hour, an hour. Sometimes, these food sensitivities can show up the next day or even two days later. So it's really tough to understand where certain foods are impacting you, how they're impacting you, when you ate them, if it's just them or if it's some kind of little ingredient inside of them.
Like if you have sushi, and you have ginger with the sushi, but it's the pink ginger, then you know that ginger has been inundated with MSG and sulphites, because normal ginger is white. Pink ginger doesn't do that. When I have that pink ginger occasionally, I start getting very irritable. I start getting very agitated.
That's because those sulphites and MSG-sorry not the sulphites-MSG and aspartame are added to that, and those two components are cytotoxins, so they directly impact your nervous system. Now, is it to say I have a food sensitivity to aspartame and MSG? Well, according to my IgG testing, I don't. So there's obviously some other things going on that are not dependent upon the immune response. Hopefully that makes sense.
Food Intolerance Symptoms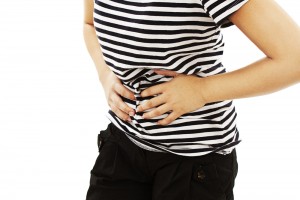 Let's bring in intolerances for a second. Food allergies are full-blown IgE immediate responses that are commonly seen with pollen, peanut butter, shellfish-those are the typical ones. Eggs are up there as well. Those are some of the common food allergies that we know about today. Really all you can do is avoid those. If you have an allergy to strawberries or an allergy to peanuts, all you can really do is avoid eating them. And that's fine. It's not like avoiding peanuts is going to be detrimental for your health.
So, food sensitivities are these IgG delayed responses that are a little bit tougher to diagnose, and if you do an IgG food sensitivity test with your naturopathic doctor, you can get the results of that. Basically those depend on the severity of the results. You might be very, very sensitive to something, and what you'll find is that if you avoid that food for a certain amount of time, and you allow the immune system to naturally taper away a lot of those antibodies.
This naturopathic doctor was telling me that when he was in school he would eat a liter of yogurt, a whole tub, every single day, and he developed some serious food sensitivities to that. Several years later his scores were about 50% lower than they were when he initially did the testing, and that's because he removed dairy from his diet, and his body was able to rid itself of those unnecessary antibodies. So, if you have a sensitivity to something, or even an allergy, you want to remove that food from your diet. At least in the short term see how you're improving in terms of health affects-how you feel and so forth.
So this a really interesting up and coming area of research we're seeing a lot more of, and again, look at the gluten-free stuff. Everyone is looking for gluten-free whose health conscious. There's a good reason for that-because gluten is very, very problematic for human health.
So, food intolerances-this is something that a lot of people don't understand properly. An intolerance is simply a digestive issue. If you're intolerant to milk, you are intolerant to lactose, which is the sugar-the main sugar in milk. The reason for that is that your body does not produce the enzyme lactase to digest the milk, so you have what's termed an intolerance where you get farty, bloaty-whatever other symptoms you want to throw in there.
Food Sensitivities
That is not the same as a food allergy or a food sensitivity, although there can be some overlap. You can be intolerant to milk; you can also have a food sensitivity to milk or some component of it. It could be the casein. It could be the whey. There are a lot of different things you can have sensitivities to. So, if you have a food intolerance, then it's usually a digestive issue, and sometimes a digestive enzyme can be of benefit to help you with that.
With that said, I want to share with you a recent study that has come out as of the end of February, and this was shared by the American Academy of Allergy, Asthma and Immunology. Sometimes, I laugh at the science that comes out. The title of this one is called "Food Allergies Tied to Impaired Growth in Kids." I'm just going to read the first couple sentences here. "Food allergies appear to affect children's growth, a new study suggests.
This could be due to the fact the treatment of food allergies is strict avoidance of foods that trigger a reaction. The study of 245 children with food allergies found that they were smaller than other children. It also found that children with more than 2 food allergies were smaller than those with 1 or 2 food allergies." The investigators looked at the body mass index (the measurement that takes the height and weight into account) of food-allergic children and compared it to BMIs of both healthy children and those who with two other conditions that affect growth and essentially what they came up with was that a greater number of food allergies translates into a greater number of dietary restrictions, and then on and on and on.
It kind of makes sense. It's like saying those who don't drink water are dehydrated. Obviously. Do we really need a scientific study to show them this? This one is obviously a little less evident, but I think it's an interesting thing to kind of clue into. So, first of all, what are the big food allergies? We talked about eggs. We talked about peanuts. Milk is up there-or dairy in general, and shellfish. Those are the big four. Soy is now becoming an issue, and obviously wheat, and some types of meats can be problematic. Now, the reality is that if you're not consuming copious amounts of milk, if you're not consuming copious amounts of peanuts, you're going to be fine.
Well, perhaps one of the reasons that we see more and more people growing so tall and big these days is because their mothers or their parents have been drinking lots of milk, and then the kids grow up on cow's milk, and the thing is that cow's milk has far more protein than human breast milk.
The reason that's important for cows is because cows grow to about a ton in a year. Human beings grow to, let's say, about 200 pounds at most in a healthy way over the span of 20 years. So why on earth would we need so much protein? It's a little bit ridiculous. Obviously if you're a young kid and you're drinking lots of milk and cheese and yogurt like your doctor says so that you have your calcium-which is a complete fallacy, by the way, then obviously you're going to be consuming a huge amount more protein, and that's probably going to make you a little bit bigger, presumably.
So if you're not consuming that stuff, you're not going to be getting as much protein or calories in general. So does that mean you're going to become a wimpy adolescent or a wimpy kid, as you grow older? Not at all!
And there's other foods that are much better sources of nutrients than dairy or peanuts or wheat's, so it was interesting just to come across a study that said, well, obviously if you avoid certain foods you're going to impair your ability to grow or thrive-depending on your overall diet.
If you eat a lot of fast food and you're not getting nutrients in then obviously, if you're not getting enough nutrients that you need to grow and you take something like milk, then obviously, you're going to be compromised. But if you're eating a whole foods diet with lots of natural whole foods, lots of greens, lots of legumes, healthy fats, you're going to be fine without those civic allergenic foods. And again, if we look at peanuts, who is going to miss out on life because they can't eat peanuts any more? Not many people.
What's interesting is that historically, the recommendation for parents has been to avoid early introduction of a lot of these allergenic foods. Don't introduce peanuts into your kid's diet until they're, let's say, two years old. And that was the traditional thinking up until about five years ago when things dramatically changed where a lot of the research is now showing that the earlier introduction of these so called problematic foods was actually better, because the human body was actually able to adapt to it, and the early exposure was beneficial for their immune system.
Nowadays, basically the synopsis of this research of this whole topic area of introduction of foods for preventing allergies is that the earlier you can introduce foods, the better. However, I need to put an asterisk here. That does not mean you stop breastfeeding.
So, if you're a mother, and you're breastfeeding-which I highly recommend you do, because it's the most natural way and the most beneficial way for your baby in terms of getting everything he needs. Breastfeeding for a minimum of one year is really the best course of action. After about 6 months is when you can start introducing some solid foods. At this point, you can start introducing some of those foods as a way to test and introduce some solids into your baby's diet.
Again, obviously you want to check with your doctor. This is not medical advice. I'm just sharing some of the research that has come out in the last couple of years. So that's the first thing-is this early introduction of foods in conjunction with breastfeeding, breastfeeding up to about a year-very, very important.
The other thing is that obviously if you're not a kid anymore-if you're forty years old, and you're past that stage, what do you? If you have an allergenic terrain, like I do. As I mentioned before, I developed an autoimmune condition when I was 17, because I grew up on foods that were very, very problematic for me-wheat's, dairy, processed foods-very inflammatory in the body and created a lot of havoc for my immune system, so my immune system went haywire and started to attack itself. That's essentially what happened, but if you've got an allergenic terrain like asthma, eczema-these common conditions-part of the problem might be that you've grown up in too clean of an environment.
What we're seeing now is something really fascinating that's directly influencing the medical establishments hopefully a little bit more than it has and looking at the best practices with respect to cleanliness, because here's the thing: there's a lot of studies now showing that if you grow up on a farm, you're going to have a much stronger immune system and less likelihood of developing eczema and asthma-two atopic, allergenic diseases or conditions than if you grow up in the city.
If you grow up in the city, the tendency is that you grow up in very clean environments where there's very few microbes, and you're not in direct contact with the soil where you would naturally come into contact with bacteria and different germs which are important to populate your gut flora.
So there's some really interesting-very, very fascinating; but if you think about it, it kind of makes sense. This is known as the hygiene hypothesis where we live in an overly clean environment. Our hospitals have got these Purell antimicrobial washes every 5 feet. It's ridiculous. Sure washing your hands is important, but the overuse of antimicrobials stuff and antibacterial stuff is creating more of a problem, because as I mentioned, those bacteria become resistant to all the stuff that we're doing.
The whole idea is then, again, if you're forty years old maybe you're a little bit past this, but if you've got kids, you want to expose them to dirt, expose them to animals. There's more studies that have shown…I'm just going to pull up a recent-not a recent, but a very compelling bit of research that was done in the Journal of the American Medical Association, so obviously it's the JAMA, the big one that's a very prominent journal. Essentially what they showed was that growing up with two dogs is highly protective against all allergies, and thankfully, we've got two little dogs in our house, and I didn't even know that five years ago when we got the dogs.
So why does that happen? First of all, if you're not exposed to the soil, most likely your dogs are. They go out there, and they do their poop and their pee, and they lick that stuff up, and they roll around in the dirt, and they come back inside.
Some people freak out, and they say, "Oh, that's so dirty! They're getting these germs all over the place." That's a good thing. You want your dog to lick your kid-maybe not all the time, but essentially your kids and you are going to grow up and live with an animal that is bringing in natural microbes into your environment, and that's going to help populate flora in a good way.
The gut flora is the bacteria in your colon, and it's very, very important, because about 80% of your immune system develops and resonates in and around your gut. It's known as the gut-associated lymphoid tissue or GALT-really, really powerful.
Also, there's really some interesting stuff. A lot of this research about farm versus city comes out of Europe, because that's where you tend to have a lot of these smaller towns, which are farm-based, and that's where their tenants would do a lot of the research.
It was interesting-just kind of showing pictures of Bavaria, so southern Germany and how families grew up or still grow up, actually, in the rural setting. They have the kitchen adjacent to the barn you have literally separated by a wall, and in some cases, it's literally a doorway. You have the stable with cows and horses and then on the other side of the wall you've got the kitchen. You're thinking, "Well, that's not good," but it is, because now you're being exposed to these microbes and these germs from these animals and that's actually a really good thing.
Another thing to think about is pigs. Pigs are looked down upon because they eat their own poop and it's disgusting. Oh my God, don't eat pork! Ok, I'm not going to say, "Eat pork," but here's the thing. Pigs or piglets eat their mom's poop. That's part of their rearing process.
Why do they do that? Because the mom's poop contains specific bacteria that the piglets need to populate their gut flora. It's really amazing how nature works. It's really fascinating.
The importance of good gut bacteria is very important for immune health, because if you don't have the right mix up of good gut bacteria then you have increased likelihood of immune issues like allergies, eczema, asthma, all that stuff; but then you also have things like Candida issues, yeast issues, fungus overgrowth-all kinds of stuff that can really grow out of control inside of you-if from a very early age, you don't have that stuff in place.
Take Home Message
The take home message here is get outside and get dirty, especially if you're a kid or you have kids. If you're a little bit older, then you want to be looking at getting a good quality probiotic into your diet, and if you're unfamiliar about how to do that, I have a very, very thorough probiotics report, which you can grab at SuperNutritionAcademy.com/probiotics.
It's an incredible report that will show you exactly what to look for in a probiotic, because there's really not a lot of information out there other than information telling you that probiotics are good. No one shows you how to choose one. So that report is phenomenal. You'll really, really enjoy it! So that's a great place to start. Otherwise, you can look at fermented foods, like sauerkrauts, kombucha-anything that's going to be fermented is a good source of good bacteria as well.
Other things you can look at in terms of going back to the food allergy stuff is getting tested. Go to your doctor and get an IgE test. Find out if you have any full-blown allergies, and then cross-reference that with doing an IgG test at a naturopathic doctor. I'll just give you forewarning. The IgG might cost anywhere from $200-300 depending on where you live. If you want to make that expense you can go for it and get some peace of mind.
But also remember that if nothing comes back for that test. If you're like me and you tested for 300 things and nothing came back, then there's probably other stuff going on, or there's other components, or there's other pathways that these foods might be affecting you. There could either be lectins, other little antinutrients and foods that could be causing issues. So there's all sorts of stuff that we're discovering more and more of as we progress, and when I say we, I really mean the scientific community with respect to health.
So food allergies-they're becoming more common, they're affecting more people, intolerances are a digestive issue, food sensitivity is probably very, very common in a lot of people-and one of the best ways I would recommend to initially to track this stuff is to keep a food journal for a week.
Write down what you have for breakfast, lunch, and dinner; and then before each of those entries write down how you felt-write that you feel tired, were you starving, were you craving certain foods; and then after you have the meal jot down how you felt. If you notice you have a plate of pasta for lunch, and you feel like falling asleep afterwards, and you notice that trend quite often, then that's telling you something. There's something in that food that's not working well for you.
It doesn't necessarily mean that it's an allergy or a sensitivity. It could be a blood sugar thing. It could be an insulin response; but nonetheless, you can identify certain foods that are problematic. That's a great place to start, and that's something I'd recommend anyone do at least for one week to track things properly to really see where things are at.
Let's leave it at that for today. Hopefully this episode has given you some really cool insights and understanding of food allergies, intolerances, and food sensitivities; and again, if you've got any questions, be sure to come back to the site SuperNutritionAcademy.com; actually, come to the blog SuperNutritionAcademy.com/blog. Find the post related to this episode number-número cinco, and post your comment; let me know your thoughts; if you have issues with IgG, IgE stuff; and I'd love to hear from you. Until next time, have a great day. Take action what we talked about, and we'll see you in the next episode of the Super Nutrition Academy Health Class.
Related Posts:
---
Tags: common food allergies, food intolerance symptoms, food sensitivities

About Super Nutrition Academy

Super Nutrition Academy is the ONLY nutrition course that makes it easy for everyday people to understand the complex relationship between nutrition and health. If you're tired of all the conflicting health information out there and want a clear-cut, evidence-based understanding of the nutrition and health topics that matter you, then get started today.

---