Categories super nutrition academy health class

Episode #26
Genetically Modified Foods – Getting a Better Understanding
Click here to subscribe in iTunes (and download)
Welcome to another episode of the Super Nutrition Academy Health Class. I'm Yuri Elkaim. Today we're gonna be talking bout genetically modified foods, or genetically engineered foods, GMOs, GEs, it's all the same stuff. This is an important topic that we really haven't touched upon yet, and I think it's really important to understand what these are and why they can be problematic.
Genetically Modified Foods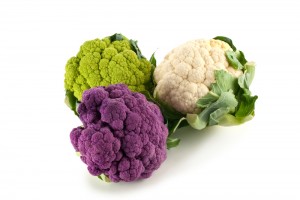 Before we get into some interesting recent news, let me give you a better understanding of what genetically modified organisms, GMOs, are. Essentially, these refer to the plants or animals created through the gene-splicing techniques of biotechnology. Thank you, advancement in science.
The first GMO was called the Flavr Savr tomato, and this was approved by the FDA back in 1994. It was essentially a way of creating a tomato that could stay riper longer. They've subsequently done things where they've taken, for instance, genes from coldwater fish and they've implanted them in tomatoes to be able to resist frost as an example. That'd be an example of how they'd combine genes to make these Frankenfoods.
You may have actually seen in your grocery store a purplish or green-looking cauliflower. This is called broccoflower, where they've combined genes of broccoli and cauliflower to make an interesting-looking cauliflower. Anyways, since 1994 genetically modified crops—especially in the varieties of corn, soy, sugar beets, and canola—have become very, very common crops in Canada, as well as the U.S. Cottonseed, papaya, squash, milk products are also pretty heavily genetically modified in terms of with the animal products. The milk products is because the animals are being fed food that is obviously GMOed.
It just keeps getting, there're more and more and more of these foods that are becoming genetically modified. Initially, GMOs, when they were first introduced, they were touted as the answer to world hunger. The argument was that by developing pesticide- and herbicide-resistant crops essentially by splicing these genes, farmers would be able to increase their crop yield and obviously minimize their cost.
However, we've seen that this has not been the case. What's happened, instead, is that bugs and weeds have become increasingly resistant to the widespread application of these chemicals, these pesticides and herbicides, leading to increased use of both.
It goes back to this whole Jurassic Park, let's play God type of thing. We're not gonna outwit Mother Nature. Mother Nature knows…it just knows what to do. It's the same thing with antibiotics. The more we use them, the more these super bugs, antibiotic-resistant bugs, we end up creating.
By creating these resistant fields to pesticides and herbicides, we essentially end up creating, the bugs and these weeds end up having to evolve to be able to stay alive. As a result, they do and we have to adapt accordingly.
As a result, we end up spraying our crops more because we can't get rid of these bugs now because they're super bugs, and we create more damage to the environment, which also creates more and more health issues.
On the flip side, it also means more product is purchased from the seed producer, which means that there are more seeds, more of this pesticide needs to be purchased to spray all the crops. Here's the thing. The companies that develop and patent GMO seeds are the same companies that develop and patent the pesticides and herbicides to which the unique seeds are resistant. See how that works?
For instance, Monsanto, the largest seed company in the world and owns 86 percent of genetically modified seeds on the planet, and it also is the parent company of the pesticide Roundup, which is the biggest pretty much widely used crop pesticide.
That's the background of genetically modified organisms, genetically modified foods. The issue is that, there was actually a big controversy obviously in California. They were trying to pass a law to label foods as genetically modified. Obviously, it didn't pan out as they'd hoped.
Here's the problem. You go to the grocery store and you buy a box of cereal—we talked about this a couple episodes ago: What do you think is healthier for your kids?—but, in fact, it contains wheat, soy, corn, which are all genetically modified. Pretty much any processed or packaged food is going to contain genetically modified organisms because of the ubiquity of them.
They're all, especially these big crops—corn, wheat, soy—these are the big crops. Because companies wanna get more yield and more yield and more yield, they'll do whatever it takes to do whatever it takes to do that, and GMOs are just the latest in their tactics. So, that's the issue from a farmer perspective.
The thing is, there's been a lot of uproar from people who are health-conscious because now, just reading on CBC Health News that Canada's actually looking to introduce genetically modified alfalfa into the Canadian grocery and food supply and stuff. That's problematic because you think you're getting alfalfa sprouts, which are, traditionally, pretty healthy, but now we're seeing that they're not; they can be genetically modified.
Even if you grow them at home. I have alfalfa sitting on my kitchen counter right now. I don't necessarily know those seeds are not genetically modified unless I go to the supplier and ask them, "Where did you get these seeds? Are these a hundred percent proven to be organic or non-GMO?"
That's the problem; we don't know. Unless you go to the source and get a definite answer, you don't know. As a consumer, there's no labeling for genetically modified organisms in North America.
Genetically modified organisms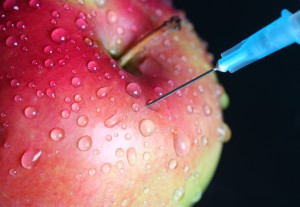 In Europe it's different. They've actually labeled, for the most part, most of the ingredients or most of the foods that have GMOs in their foods. That's tremendous because now consumers can make a better and more-informed decision about what they're eating.
This article in CBC News was saying that it doesn't really matter if we were—this is coming from a professor at the University of Guelph, which is a big university for animal and food science I guess. A lot of veterinarians come out of Guelph; a lot of food scientists come out of Guelph.
This professor is basically saying that it doesn't really matter. I'm just quoting here: "These concerns among farmers and informal groups of consumers does not translate to the average consumer. They are far too removed from the concerns of the farming community."
He goes on to say that what's most important to people nowadays, he says, quote: "The average Canadian is very busy. Both parents work, so there's little time to be spent on food shopping and preparation. Convenience and value for money are the biggest drivers of purchasing decisions."
That may be true but I don't fall into that category, and I would like to know which foods are genetically modified and which aren't, because if I see something with a GMO on it, I'm not gonna be picking that up. Now, I don't know if this is as prevalent in produce as it is in packaged foods but it might be. Again, we don't know unless we see these labels, and that's what all this uproar is about. Canadians, and Americans, for that matter, don't know which foods are genetically modified.
There was a recent survey done in Canada that found that 76 percent of Canadians feel that the federal government hasn't given them enough information on genetically modified foods. That's three-quarters of the population. That's huge. Another 9 percent say they've never even heard of genetically modified foods.
So, what's all the hoopla about? Why are we concerned about genetically modified foods? Here's the thing: The problem is that we don't know the impact of these foods long-term. We're playing God with our food supply and with our environment, and we don't know how nature's gonna respond. We don't know how our body's gonna respond.
And just as we saw with these super bugs and super weeds that are responding to these herbicides and pesticides, you can only imagine what's gonna happen inside of our bodies as we consume these genetically modified foods. There's bound to be ways that we are gonna respond or react to these foods in a negative way.
The devil's advocate would say that just because there's a lack of evidence showing that GMOs are bad doesn't necessarily mean they're bad. Nor does it mean that they're good.
I wanna just highlight an interesting study that was done in France. They looked at—again, Monsanto's genetically modified corn. It was consumed by rats for a two-year period, and it created a huge frenzy in the scientific community, especially over in France, as they released shocking pictures of these rats that developed crazy tennis-ball-size tumors after eating the genetically modified corn.
After a year the team concluded that premature—after a year; this is halfway through the study—the team concluded that premature liver death, kidney damage, and overall premature death rate was significantly higher among the rats in all the genetically modified food-tested groups compared to the control group. That's an issue.
Again, we can't necessarily extrapolate and say these rats developed tennis-ball-size tumors and that's gonna happen to us, but what's the point of using all these animals for research if we can't make extrapolations? We see this bad stuff happening in mice, which tend to be, in a lot of cases, a decent representation of what might happen in humans.
The problem is that you go to the movies, you grab your popcorn. Well, where's that popcorn coming from? You don't know. Most likely, its original source is a genetically modified source of corn.
If you continue to eat this stuff over time—the thing is, we don't have enough long-term studies to show the beneficial or negative impact of genetically modified foods, but if you consume this stuff over time, I personally don't think a lot of good is gonna come of it, and I think we're gonna start to see more and more problems arise from genetically modified foods over the next couple years, as more long-term research comes out.
It's one of those things where a lack of labeling is a big problem. Again, why are foods not labeled with genetically modified organisms or GMO on the label? Think about it. General Mills, all of these massive companies. They've got huge, huge pull with government. If Cheerios were to have a genetically modified organisms on the label, do you think that might impact their sales in a negative way? Obviously it would. You might think that these companies are preventing or doing something to prevent the issuing of GMO labels on foods, because if it did, it would destroy their business.
I guarantee you, if people knew what genetically modified foods were, even if there was no significant amount of research showing a negative impact of it and you just put "genetically modified organisms" on the box, I guarantee you, consumers will make healthier decisions. They'll be like, "I'm not gonna choose this cereal. I'm not gonna choose this food because it's genetically modified." Just the name "genetically modified" doesn't ring well.
In the human body, genetically modified is an initiation of potential cancerous growth. Why does cancer happen in the human body? Because somehow our DNA, our genes, get bombarded by chemicals or something else. They end up encoding the wrong thing and multiplying the wrong message. Now we don't have normal cell division. We have abnormal cell division, where we have the wrong message inside the DNA being propagated at a multiplied rate. That's a "genetic modification" internally.
Consuming foods that have been genetically modified, again, is just really, really…as you can tell, I'm kind of at a loss for words here. We don't know what we are eating; we don't know what we are not eating. Well, we know what we're not eating, but we don't know what's in our foods.
I've been on this planet for 33 years. I don't even know how many genetically modified organisms I've eaten over that time. It might be a heck of a lot; it might not be. I would definitely like to know which foods have GMOs in them so that I can make better decisions when I go to the grocery store. And I guarantee you probably feel the same way.
That's one of the beautiful things about farmers markets is that, for the most part, you know or have a better appreciation for potentially the quality of those foods. Again, where are those farmers getting their seeds, their stuff from? Most likely, it could be coming from these big food conglomerates like Monsanto, who are supplying all the seeds to everyone.
Again, we never really know the source of our food, but I think improved labeling by putting "GMO" on foods where applicable is a mandatory step in the right direction, and I think whatever we can do to empower consumers, because at the end of the day, these food companies and governments and all this stuff, they're only gonna hold people back for so long before some serious crap hits the fan.
There we go. There's our little snippet on genetically modified organisms, genetically modified foods. What do you think about this topic? Stop by the blog, SuperNutritionAcademy.com/blog; let me know your thoughts on GMOs.
Until the next episode, thanks for joining me. We'll see you then.
Related Posts:
---
Tags: genetically modified foods, genetically modified organisms, gmo foods list

About Super Nutrition Academy

Super Nutrition Academy is the ONLY nutrition course that makes it easy for everyday people to understand the complex relationship between nutrition and health. If you're tired of all the conflicting health information out there and want a clear-cut, evidence-based understanding of the nutrition and health topics that matter you, then get started today.

---