Categories super nutrition academy health class

Episode #20
How much fiber do you need and how does it keep you healthy?
Click here to subscribe in iTunes (and download)

Welcome to episode 20, Yuri Elkaim here. SNA health class… Here we go again. Another great episode, today we're going to be talking about high-fiber foods, the importance of fiber, some recent news showing its amazing benefits with reducing risk of a specific disease, which we'll talk about.
Fiber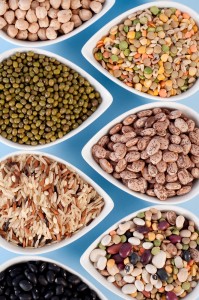 I'm not too sure what everyone thinks about fiber. I don't know if people think about fiber as Metamucil or if they think about fiber as an inherent component of fruits and vegetables and different foods. I would like to hear your feedback. Just leave me a comment on the blog, obviously, and let me know what you think.
Let's get into some recent news first. We'll talk about this new bit of news that came out, again, end of March, and this one was related to stroke. I'm just going to read some of the stuff from here. Basically in the US, stroke attacks. It takes the lives of, literally, 137,000 people year. That's quite a bit. It's like we talked about, heart attacks for your brain. It's all due to poor cardiovascular health, so 137,000 deaths per year, and now there's new news showing that eating fiber can prevent that from happening.
Specifically researchers analyzed eight stroke related studies between 1990 and 2012, and they wanted to continue to pay particular close attention to the amount of fibre the participants reported eating, and the incidence for stroke. They wanted to look at the correlation between stroke intake, sorry, fiber intake and possible stroke; and they found that with each 7 g in total daily fiber intake, there was an associated 7% decrease in first-time stroke risk. For reference here, they studied one serving of whole wheat pasta, two servings of fruits and vegetables provide about 7 g of fiber. That's pretty helpful.
Now the American Heart Association recommends 25 g of fiber per day; however, I would personally recommend, most knowledgeable nutritionists would recommend about 35 g per day. Now in our Paleolithic ancestors, those living hunters and gatherers way back thousands of years ago, it was estimated that their fire and take was anywhere from 100 to 150 g per day.
Can you imagine that? That's insane. We should be aiming for 35 g a day, even though the American Heart Association recommends 25. You know how I feel about a lot of those establishments and a lot of those associations. I find that a lot of their advice is not up to snuff. Let's just put it that way.
How Much Fiber Do I Need?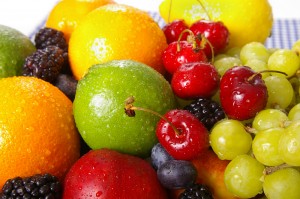 The other thing to consider is that the average adult in North America gets about 15 g of dietary fiber per day, and I would presume that most if coming from grades not fruits and vegetables, just considering that most people consume 10% of our daily recommended fruits and vegetables.
Remember, the fiber… Let's just… I want to share a little lesson about fiber. Let's just look at grains as an example. If you look at a kernel of, just a wheat kernel, like one of those grains, if you think about the outer casing of it, that's the bran, the wheat bran. That's the outer casing, and a lot of that really is just insoluble fibre. That's kind of the…insoluble fibre does, it moves things through.
It's kind of like a brush in your intestinal system; it moves things through. Soluble fiber is usually what is more water-soluble, so that would be like the inside of the grain. Or if you think about an apple, it would be the pectin component of the apple, or the inside underneath the skin component of the apple; whereas the skin of the apple would be more of the insoluble fiber.
It's not that one food is exclusively insoluble, and the next food is insoluble, and so forth. Each plant food has a combination of both. The soluble is like a sponge. It soaks up toxins. It soaks up cholesterol and fats and stuff that our body wants to get rid of, and the insoluble is like the broom that sweeps things through. It's like if you're doing some spring cleaning outside and raking some leave or sweeping away some dirt. That is the insoluble fiber. Between the two, you need 35 g a day.
That is the ideal of what we are looking for, and just to show you some of the discrepancy, actually. The Institute of Medicine looks at recommending about 38 g per day of fiber for men, 25 g a day for women. I don't why there is such a discrepancy. Let's just say 35; everyone should be getting that. Two servings of fruits and vegetables would be 7 g of fiber.
If we were to eat 10 servings of fruits and vegetables, then we are looking at 70 g of fiber. Is that right? Do I have that right? Two servings is seven. If we do… That should be about 35. I can't even do math anymore. I don't even know why I don't have a calculator in front of me. That's even worse. One plus one I'm usually verify on a calculator. It's crazy.
Anyways, if we are getting our recommended intake of fruits and vegetables, then we are pretty much in the green in terms of getting our fiber in. Instead of supplementing with psyllium or Metamucil or other unnecessary fiber supplements – not that there's anything wrong… Well, I wouldn't recommend Metamucil because it's just poison, but if you're looking at things like flax seeds, hemp seeds, Chia seeds as sources of fiber – those are phenomenal, phenomenal.
By all means enjoy those to the fullest. But again, we want to really look at getting, encouraging the consumption of more whole foods, more real food, because not only are you getting the fiber – the soluble and insoluble, but you're also getting the nutrients that are inherent in that food.
High Fiber Diet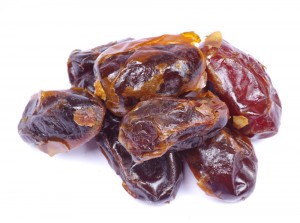 I also want to show you some interesting new research that was done in… This was actually published in the Journal of Nutrition. It was called "Filling America's Fiber Intake Gap." It's kind of like a summary discussion about this stuff.
Essentially what they're showing is that fiber intake reduces the risk of coronary heart disease, stroke, hypertension, GI disturbance disorders, all sorts of metabolic dysfunctions, including type II diabetes; however, 70% of adults and children fall short of meeting the fiber recommendations, which according to this stuff is 25 g a day. If we're looking at 35 g a day, which is really what we should be after, a lot more people would be falling short of that. How do we fill that?
I wanted to pull up a new article for you. One of the frustrating things about the Internet is that Google runs the show. Google is this dictatorship. I don't know if you're up to speed on this stuff, but they have these updates, like a panda update, which means that several websites are better than others.
Essentially what they are doing is favoring websites that these big publishing type of models like the WebMD, Livestrong, and a lot of these websites, I personally find, put out really poor surface, kind of skimming the surface information.
As an example, I want to show you this article that came up on WebMD, and it talks about a study that was done called "Closing the Fiber Gap." I just going to show you some of this stuff here, so the ridiculousness. According to this expert, who is a registered dietitian, and you know how I feel about that, top sources of fiber are all kinds of beans: peas, lima beans, soybeans, chickpeas, black eyed peas, artichokes – I mean how does he throw in artichokes in that group, whole wheat flour, barley, Bulger, cornmeal, bran, raspberries, blackberries, and prunes.
Prunes, sure, I'm not too sure about the grains obviously. We talked about that in the last episode, not the best things. Soluble and insoluble fiber, so here we go. Soluble fiber is found in beans, peas, oatmeal, lentils, blah blah blah blah blah, seeds. Insoluble fiber is found in whole grains, barley, couscous, brown rice, bulgar, wheat bran. I mean, I don't know how this person is differentiating between certain foods containing soluble fiber, other foods containing insoluble fiber.
It's not one or the other. They usually work together. Some will contain more than others but, anyways, I just wanted to bring this up because when you see this kind of information, you're looking for sources of fiber.
Again, you're going to hear this from all the TV ads. You're going to hear this from your dietitian. You're going to hear this from all the ridiculous nonsense out there with respect to how to get more fiber. It's essentially eat more whole grains. Eat more whole grains. Eat more whole grains. And we just talked in the last lesson about why whole grains, it doesn't matter if they're whole wheat, rye, or whatever it is, are not fit for human consumption.
If you want to get more fruits and vegetables, just think about this. Our Paleolithic ancestors were consuming about 100 g of fiber per day. Were they eating whole grains? No. This was way before the agricultural revolution. They didn't even have grains. They were eating nuts and seeds, or maybe just nuts, and just vegetables and fruit and meat. That was pretty much the makeup of their diet. How have we gone so far wrong with this thing. It's not rocket science. They did not depend on Metamucil. They did not depend on all sorts of fiber supplements to stay regular.
And here's the thing with fiber. If you are constipated, part of the problem is probably a lack of fiber intake. Fiber is an important form of bulking up your stool while moving stuff out of your digestive tract, taking the waste out of your body, and moving it out into your stool, and obviously into the toilet.
If that's not happening, then you're constipated. All this toxicity, all these toxins can start to recirculate into your blood, and that poses a further burden on your liver, which needs to detoxify all that again; and obviously, all the things that could happen as your body becomes more toxic.
Fiber is massively important, but along with fiber needs to come water. You can't just have a lot of fiber and then no water, because things are going to just sit there and get stuck. We want to drink plenty of water along with getting your fiber intake, and that's why when you're eating your fruits and vegetables, you get both in one package. You get… If you think about an apple, you're getting I would say about 80% water, and it contains amazing fiber. It's not like you have to have a fiber mixture and put it in water and worry about the balance.
If you're eating fruits and vegetables, real food, you're getting this natural balance of fiber and water altogether. It's really the perfect combination of what that your body needs. Fiber's really important. Yes, this recent study shows that it prevents stroke or it helps reduce the risk of stroke by 7% for every 7 g you eat, and again, we are well below what we need to be.
We are aiming to be at 35 g a day, and if you're eating 8 to 10 servings of fruit and vegetables, you can easily, easily achieve that; and again, really steer away from the grains. Don't think of grains as a source of fiber. Think of grains as a poison which went inside your body and are going to cause a traumatic inflammation at the intestinal level, which eventually, over time can lead to autoimmune diseases, so that's another way of thinking about grains that Cheerios will never highlight.
That's all for today. Fiber is important. Yes, you need more of it. Stick with the natural sources. Hope you enjoyed this lesson. Join me again at the blog SuperNutritionAcademy.com/blog. Be sure to grab your copy of the "Big Fat Food Lies" report so you can learn more of these nutrition myths that people tend to circulate, and you can discover the truth once and for all. That's all for me today. Have a great day. Get your fiber in. Eat more fruits and vegetables. And we will see you in the next episode
Related Posts:
---
Tags: fibre, high fiber diet, high fibre foods, how much fiber do i need, how much fiber do you need

About Super Nutrition Academy

Super Nutrition Academy is the ONLY nutrition course that makes it easy for everyday people to understand the complex relationship between nutrition and health. If you're tired of all the conflicting health information out there and want a clear-cut, evidence-based understanding of the nutrition and health topics that matter you, then get started today.

---