Categories super nutrition academy health class

Episode #12
Let's Take A Look At The Truth About Hormone Replacement Therapy (HRT)



Click here to subscribe in iTunes (and download)
Welcome to Super Nutrition Academy's health class with your host and registered holistic nutritionist Yuri Elkaim. Tune in each week for up to date insights on breaking health news and best practices on how to eat for awesome health! It's time to get smarter, healthier, and regain your sanity in a world of information overload. And don't forget to join Yuri at SuperNutritionAcademy.com so you, too, can master your nutrition and health.
Is hormonal replacement safe and is it right for you? That's what we're going to be discussing in this episode of the Super Nutrition Academy's health class. Welcome! I'm Yuri Elkaim, happy to be back with you today, and as with all of our other episodes, this information is by no means replacement for medical advise, so this is simply information that will hopefully open your eyes a little bit to the reality of hormone therapy or hormone replacement therapy as it is formally known as, and obviously you want to crosscheck this information in conjunction with your doctor's advice.
Hormone Replacement Therapy Side Effects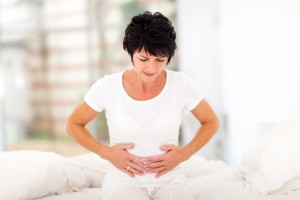 With that said, let's get started, and basically this episode is prompted because I was reading CBC Health News and came across an interesting story that talked about how to study women looking at women in France, menopausal women in France, specifically about 70,000 of them, so quite a few.
They looked at following them to see if there was any kind of side effects to hormone replacement therapy between 1992 and 2008, a lengthy study-16 years, and they wanted to see if there was any kind of side effects, so what they end up finding was that those women who were on oestrogen therapy, oestrogen or hormone therapy have an increase of likelihood of gallbladder problems, so a lot of these women were experiencing gallstones. Some of them actually had cholecystectomies, which are basically gallbladder removals, and it led the researchers to question why this was happening.
Here's the reason that some of this stuff was happening and some of the speculation as to why this might happen to an even greater degree in the U.S., North America. In France, hormonal therapy is usually given in patch or gel form on the skin rather than orally, and that's important because in North America and the United Kingdom and the Netherlands, hormone replacement therapy is given orally.
What they started to speculate was that based on the results they found that, first of all, the patch type of hormone replacement therapy was not significantly associated with an increased risk of gallbladder surgery; however, what they ended up finding was that those women taking oral HRT or hormone replacement therapy had an increased risk of developing gallbladder surgery.
The reason for that is very simple. When you use a oestrogen patch, the oestrogen that's it goes through your skin and into your bloodstream. It bypasses the liver so it goes right into receptor sites and does what it needs to do; however when you consume HRT or oestrogen orally, then what happens is that because it's in the digestive system, like everything else, it needs to go back into the liver for processing.
If you're a woman taking hormone replacement therapy, especially oestrogen, the liver is forced to work harder to break all that oestrogen down so it has to metabolize it. It will keep what's good. It will get rid of what's bad, because there's a couple of different pathways oestrogen can take in the body.
Others are more benign, so the liver has to metabolize things and get the bad stuff out of the way. Now if you're …if you're consistently ingesting oestrogen, that's a huge load on the liver, and because one of the breakdown products of oestrogen is cholesterol, there ends up being a higher build up of cholesterol levels, which can increase the risk of gallstone complications or even gallbladder complications.
It was an interesting study and they basically said, "Listen, this is… depending on the type of HRT women exposed to this could increase the risk of gallbladder infections or gallbladder gallstones and stuff like that."
Anyways, not that that's necessarily the focus of this episode, but it did prompt me to bring up this whole topic of hormone replacement therapy, because it is very, very common and hopefully, thankfully not as much as it used to be; but here's the thing.
Hormone Replacement Therapy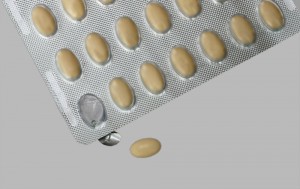 First of all, we have to understand…I guess we should just backtrack for a second and look at why hormone replacement therapy even exists in the first place. Essentially hormone replacement therapy is a way to allow menopausal women, so women in and around their 50's start to lose their period, and start to lose their oestrogen levels and progesterone levels start to decrease quite a bit as well. Those natural hormones through most women's lives literally just shut down at mid-age, and this is known as menopause.
With medical advance, hormone replacement therapy is developed several years ago, and it was administered to women in that stage of life, menopause. Women
about 50-60 years old woman are prescribed pretty liberally the doctors, and they complain about vaginal dryness or hot flashes, different symptoms like that. So hormone replacement therapy was seen as a way of regaining hormone function. I'm not going to say it was the fountain of youth, because obviously you're not going to reverse the clock, but it was a way for the women to maintain hormonal level of activity they were to.
This was considered pretty much standard up until the early 2000's when a pretty significant health study came out. It was called the Women's Health Initiative. It was pretty profound. Essentially, what they found is that the combination of oestrogen and progestin.
Progestin is the synthetic form of progesterone. This hormonal replacement therapy form, which is a combination of oestrogen and progestin specifically called PremPro increased the risk of serious conditions, which include heart disease, stroke, blood clots, and breast cancer.
Those are pretty significant findings. This is a huge, huge study. It was the Women's Health Initiative of the National Institutes of Health. This was a massive study that was done, probably the biggest study of its kind ever conducted, and it concluded in about 2002, I believe. The findings were pretty significant based on those results. They were talking about a huge We're talking about almost all menopausal women in the U.S. and the western world almost. It seemed like at least.
There's also another very common form of oestrogen alone HRT, which is called PremRin, and this is essentially, conjugated equine oestrogen. This is oestrogen from horse. That's pretty much that is. A study using this found that those women who only used this oestrogen form called Premron, who had previously had a hysterectomy found no increased risk of breast cancer or heart disease, although the risk of stroke and blood clots were about the same as the combination therapy.
There's obviously a couple of differences, and the research was found that oestrogen alone versus oestrogen plus progestin, and there's different effects on the females. Hormone replacement therapy as it is now known is no longer called hormone replacement therapy, because it's been dramatically reduced from what it used to be. It's no longer seen as a replacement, but something that supports the female body.
Even that is speculative, but hormone replacement therapy, particularly oestrogen combined with progestin. Oestrogen can make a woman's breast mammograms breast cancer more difficult to detect. That's also another issue, and that combination of oestrogen or progestin increase the risk of cancer which has been confirmed in a number of different studies.
Is HRT Right For You?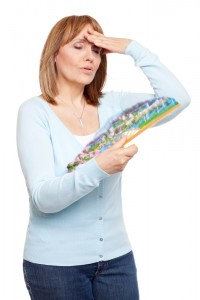 Is hormone replacement therapy right for you? Again, this is not meant to be medical, but it's really meant to open up the discussion doctor about looking at better alternatives. First of all who should even consider for hormone replacement therapy or hormone therapy? The main reason, and again, correct me if I'm wrong. If you're a woman, correct me if I'm wrong.
The main reason women seek out or are prescribed hormone therapy is mainly because they experience moderate or severe hot flashes or other menopausal symptoms, they've lost bone mass, and can't tolerate or are not benefitting from other treatment increased loss and they stop having periods from the age of 40 which is called premenopause or they've lost function of their ovaries age of 40, and in some cases they may have had a hysterectomy.
If that's happened, then obviously there may be some perhaps to incorporating hormone replacement therapy.
Now I remember doing…my second, I think, close to my second year in university. This is now 10 years ago. I remember actually doing a health class for anatomy. One of my projects, actually was to investigate this issue of hormone replacement therapy, and it is recommended, is it necessary? What I've found is the specifics of everything research.
Essentially what it boiled down to if I remember properly, and I'm trying not to bias my memory with information that I now know that essentially if you are a woman who is not at risk of osteoporosis, there really was no benefit to using HRT.
Furthermore if you've been using HRT for more than 5 years it increase your risk of breast cancer, so unless you were under direct for time. Unless you very, very small frame and weak bones, and might have a history of osteoporosis, estrogenic hormone replacement therapy was not really recommended.
Now the reason it is important or helpful with potential bone loss that oestrogen is important for bone mineral densities. It's part of the process of calcification and building bones, so when oestrogen is not present, there are a number of sequences that do not occur in that case and therefore you get more bone resorption, so more bone is broken down with the absence of oestrogen, so that 's one of the downsides of losing oestrogen through the body, but again, not all women experience.
You can do other things over the course of your life, you can start off early enough, as early as possible to do weight bearing exercise. If you're in your teens, the of women, that's really the time to start doing some weight bearing exercise can start off body with exercise, running, and as you get into your later teens, start incorporating heavier weights, and that's very important, because after 30 years the bone mineral density you have starts to trickle away, for men as well, but especially for women because of the predisposition to developing osteoporosis due to a loss of oestrogen with advancing age. It's really important to get started early with weight bearing exercise.
Along those lines talking about how to prevent osteoporosis so you don't need to rely on oestrogen therapy once you get to menopause, so weight-bearing exercise is very important, and I'm not taking about lifting 5 lbs. dumbbells. I'm talking about stretching your muscles, because the heavier the weight you use, the more muscle activation is acquired, and the more it pulls on the bones, and the more it pulls on the bones, obviously in a healthy range, the more they're stressed; and the more they're stressed in a good way, that's how they maintain their bone mineral density, which to give you another example of how this doesn't work.
If you go to space, your bones have absolutely no stress on them, because there is no gravity, and NASA is still trying to figure out the best way for astronauts to exercise, prevent bone mineral loss during travel to space. During the course of a couple of days, you could literally lose a significant amount of your bone mineral densities not just calcium. Calcium is just one mineral that is important to for bone health. There's phosphorus. There's a ton of other ones as well. You need to stress the bones. You need to keep them strong, and the best way to do that is through weight bearing exercise.
Nutrition wise you want to do things that are going to…what's interesting is that we've been led to believe that milk and dairy is what is going to help our bones strong; however it's interesting to note that the countries that have the highest amount of dairy consumption, so the U.S., Canada, England, and one or two of the Scandinavian countries also have the highest rates of osteoporosis.
Obviously something we're doing is not working with respect to milk, and the…maybe I'll save the conversation for another episode, because it deserves more in depth conversation, and again, I talked about this in module four about vitamins and minerals Super Nutrition Academy, but let me share some insights with you here.
Milk has been as a calcium source. The reality is that milk, cow's milk, is great for cows. We're the only species on the planet that for whatever reason thinks to drink another species milk. If you look at the composition of cow's milk and human breast milk, cow's milk has a lot more protein, lower fat, lower carbs than human breast milk.
The reason for that is because a baby cow will grow to about a ton in a year or so, so it needs a huge amount of protein. A human being is never going to reach a ton, for the most part. We don't need that huge amount of protein. The other thing is that because mineral relationships are very important. It's not about how much calcium you have coming in. It's about the relationship of calcium to other minerals. It requires a special relationship with phosphorus and with magnesium, and this is something that most people don't even talk about.
They just think let's pump in the calcium and we're going to fortify our bones. Well, it's not like that. There are specific ratios that need to be maintained in order for calcium to even be absorbed properly, and that ratio is much different and much less favourable in cow's milk versus human breast milk. Even though cow's milk does have more calcium than, for instance human breast milk or almond milk or any other types of milk, it also has higher amount of phosphorus, which inhibits the absorption of calcium in the stomach, so you're not even absorbing everything that you're consuming.
The other thing is that…again, there's a ton of… I'm not going to get into the quality of milk, and the issues with all that stuff, but just rest assured that if you're depending on milk for strong bones, you are really far off, and don't allow misleading ads and these big propaganda campaign to lie to believe that that's true. What the research has shown is that probably one of the most important things for bone health is actually pH balance.
If your blood is too acidic, your bones will lose calcium, because calcium is a very important alkaline buffer, which means buffer excess acid in your blood. There's been several studies that have looked at this showing that as soon as your pH drops lower than about just a couple decimal off of the 7.4 where it's ideally supposed to be, we start losing not only calcium, but bone mineral density in general, and as soon as we start to alkalize that environment, as soon as we get it back to 7.4 or just above it, now we start to reabsorb a lot of those minerals into proper bone, and this is a constant process.
There's bone being broken down, bone being built, and there's this constant back and forth, back and forth, back and forth; and again, one of the most important factors is the internal pH of your blood, and obviously this is some specific areas in your body and different fluids. So those are some very, very important things to remember, and unfortunately most milk campaigns are not going to talk about that.
Going back to the topic here, if you are at increased risk of osteoporosis, there are other ways of preventing osteoporosis than by relying on oestrogen therapy. That's important to consider, because you don't want to increase your risk of breast cancer if you don't need to, you don't want to increase your risk of heart disease if you don't need to.
These are some things to consider in regard to, and I just want to finish off by…I was doing some research on this, and I came across the literature was basically, and I'm just going to read you some of the stuff here, just to let this sink in a little bit.
They … this is just a synopsis from a review of the literature, which says, "Even though a link between hormone replacement therapy and breast cancer has been well documented in the epidemiological literature since the 1980's, there's not been a total publication of the results of the women's health initiative [that's the study I mentioned earlier], in 2002, and another women's study which is done in Great Britain in 2003, I believe.
Women and doctors started to reconsider use of HRT and sales of HRT started to drop. Between 2001-2 and 2005-6 saw significant reductions in the incidence of breast cancer of up to 22% were reported in many U.S. and European populations consistent with the drop of usage of a HRT, and the decline in the rates of breast cancer were strongest for 50-60 year old women, those obviously likely to use HRT. A considerable amount of scientific evidence supports the hypothesis that the decline of the incidence of breast cancer is attributable to this sudden drop in HRT use following the publication of the women's Health Initiative and the Women Studies."
That's pretty significant-a huge study. Actually these studies stopped prematurely because the researchers, even though is was double blind and control, they actually realized that there were far more dangers than benefits of the oestrogen-progestin combination therapy pills. The actually stopped the study before the projected ending.
Again, this is some food for thought, if your thinking you're a menopausal woman if you're in around that time, please reconsider your options. There are many natural ways of re-establishing a healthy environment. Remember…I've probably mentioned this before.
One the most important things you can do is check to make sure that your liver is properly functioning-that it's detoxifying things properly, because if it's not, you're going to have some issues with metabolizing oestrogen, and another thing is that in this day and age, because we have so much of an oestrogen load coming into our body from our food, environment, toxins, pesticides and all that, we're actually in most cases oestrogen dominant, we already have too much oestrogen in a lot of cases.
Again that's probably because most people's livers are not functioning properly metabolize that efficiently enough. Think about keeping your liver clean, and again, I've talked about this before a lot of women who've gone for a total wellness cleanse program who are in and menopause experiencing these menopausal symptoms, within a couple of days, notice relief, and we're simply showing them how to cleanse their body through eating real food, that's all we're doing-no supplementation, no therapy, nothing.
Why's this so powerful? Simply because they are allowing their body to naturally get rid of the junk that's in there and those nutrients that are provided by the good foods coming in allow the liver to function more efficiently, we're giving the liver nutrients it needs to function properly, and at the same time, allowing it to cleanse itself by no longer burdening it with fast food, processed food, terrible oils, sugar, all that stuff.
Time and time again, we see the same thing. Menopausal women always…again, I'm not going to say always, but 99% of the time experiencing improvement of symptoms simply as a result of cleaning up their diet. The same thing happens with women who are not menopausal, just experiencing bad PMS. It's all related to the health of your liver.
With that said, remember regular weight-bearing exercise is very important, clean diet is key, and remember to talk to your doctor about different options other than HRT if you are around menopause and starting to experience some of those symptoms.
If this has helped you out, let me know. Drop a comment on the blog at SuperNutritionAcademy.com/blog, and until the next episode thanks for tuning in, and we'll see you then.
Related Posts:
---
Tags: early menopause symptoms, estrogen replacement therapy, estrogen side effects, Hormone Replacement Therapy, HRT, HRT side effects, menopause, menopause symptons

About Super Nutrition Academy

Super Nutrition Academy is the ONLY nutrition course that makes it easy for everyday people to understand the complex relationship between nutrition and health. If you're tired of all the conflicting health information out there and want a clear-cut, evidence-based understanding of the nutrition and health topics that matter you, then get started today.

---