Posted: March 24th, 2014 @ 2:03 pm | By:

Yuri Elkaim
Categories super nutrition academy health class
Episode #93
Want to know how to eat healthy even while you're traveling? My good friend and nutritionist Isabel de los Rios will give you some inspiring ideas in this episode.
Click here to subscribe in iTunes (and download)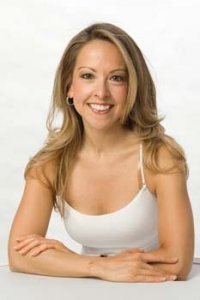 Yuri: Hey, guys, how's it going? Yuri Elkaim here with another episode of The Super Nutrition Academy Health Class. I hope you guys are having an awesome day. I know am. As of this recording, we actually just had our most recent son born, literally 24 hours ago. People have been like, "Why are you even recording these podcasts?" and stuff. Again, it's my devotion to getting this message out to you guys and really supporting you guys in your health journey, and that's why I'm taking a couple hours to interview some amazing people.
Today I've got my good friend Isabel de los Rios on the phone with me, and we are going to tear it up. We're going to bring you guys some awesome stuff. Isabel, in case you haven't heard of her, she runs Beyond Diet, which, according to Google, was the second-most-searched diet on Google I believe last year or 2012. Correct me if I'm wrong there, Isabel, but just incredible reach.
I'll give you guys more of a formal bio of hers. She's a certified nutritionist and exercise specialist. She's helped over 250,000 people worldwide lose weight, improve their health and change their lives for the better. She's the cofounder of Beyond Diet. She's easily recognized as one of the leaders in our industry of health and nutrition.
She's kind of like the number one go-to girl in fat-burning and nutrition, and the reason for that is because she's kind of come from that background. She was an overweight younger woman, and she was a granddaughter of two type two diabetics, so she's gone through a lot of health challenges herself, and because of that, she's really been able to make such a great impact on this planet.
So, without any further ado, Isabel, welcome.
Isabel: Hey, Yuri, thanks, and thank you for that introduction.
Yuri: Absolutely. It doesn't totally do you justice. Like when you ask somebody what they do and they say they're a lawyer or a doctor or a nutritionist, that's only the tip of the iceberg; same with your bio.
Isabel: Thank you, thank you. Like you, I'm just so committed to making sure or doing everything that I can so that people don't go through not just what I went through, but what my mom and my grandmother went through. Similar to your passion, right? You just had a baby yesterday, and here you are doing these podcasts.
I feel the same way. I have these two little boys. Yeah, I would spend all day, every minute with them, but this is the message I have inside me, and I'm just so committed to getting it out.
Yuri: Yeah, totally. I want to come back to that in a second, because I think that's a really interesting discussion. Why don't we start off by kind of giving our listeners a snapshot of your journey of how you got to where you are now, where it all came from, what was the initial impetus for you getting in this field?
Isabel: I'll give everyone the real abridged version. I was always an overweight child and then into my teens. My mom and my grandmother both had diabetes. I grew up watching my grandmother give herself insulin shots.
I was still a young girl when my mom was diagnosed, so I associated this evil thing called diabetes with my mom and my grandmother being so sick and going to doctors' appointments and the shots. To watch your grandmother give herself shots three times a day, it really does something to you as a child.
Really, my health research started in high school because I really wanted to see what I could do to prevent this myself. I can remember like it was yesterday the doctor saying to my sister and me, "Chances are, you guys are probably going to get it too."
So, imagine, I have this wicked, evil disease, and now I have a doctor that's telling me I'm going to get it too. That's really where the passion and the research started, and it came along with me into college. You go to college and now you have more resources, like I have all these classes and all these professors and I can learn. Not only was I looking for the answers for my mom and my grandmother; I was looking for the answers for myself and my sister.
Fast-forward many, many years. That's really what got me to creating what was first called The Diet-Solution Program and is now called Beyond Diet, this program that worked for me. This is the crazy part, Yuri. It was the same things that I put together, recommended, the same foods for my mother that she needed to stabilize her type two diabetes were the same exact foods that helped me to lose over 30 pounds and keep them off.
Yuri: Amazing.
Isabel: That, to me, was just incredible. So, all you have to do is follow this plan, and not only will you not get type two diabetes, but you'll look awesome? That sounds like a good idea to me.
Yuri: Totally. What I love about our community of health is that I would say 99 percent of us who get into this field get into it because of a personal health challenge that we had ourselves or that was very close to us.
What's cool about that is we're very, I guess as leaders in this space, we're very passionate about, first and foremost, helping others, which I think is very unique when you compare it to a lot of the—I'm not going to say that all businesses don't have that passion to help others, but I think there's a very genuine care for people when you look at leaders like yourself and other people in this industry. I think that's just really refreshing.
I really want to make our listeners realize this. People like yourself have gone through this stuff, and that's one of the biggest reasons why you're so passionate about making such a great impact on this planet.
Isabel: Yeah, and it's really been, you know when somebody tells you when you're going through something difficult. I have a lot of friends that will always remind me that it is for the greater good. You're going through this for a reason.
I can truly see that now. When I think about some of the struggles that I went through with my mom and just how challenging that was, I get what the greater good is now. It also helps me to relate to the people in my community. When they say to me, "It is so painful. It is so hard. It's so difficult to make these changes," I get it, I get, I get it. I've been there. And you can support someone so much better from that place, right?
So quickly, many people will judge. "What do you mean you can't just lose weight?" We all experience a lot of judgment, but you can have a lot more compassion for people when you've been there and you have lived it.
Yuri: Yeah, totally. You guys have an amazingly large, thriving community at BeyondDiet.com. You brought up something just a few minutes ago where you talked about the doctors literally condemning you to a life of diabetes because it was in your family.
I personally find that the medical community and a lot of the medical approaches to health are very much, even the questionnaires they have online, whether it be from the American Diabetes Association or anyone else. They're very much out-of-your-control types of things, like: Did your mum or dad have diabetes? Did you go to bed last night…?
Whatever, I'm not making much sense, but do you find that within your community, a lot of people come to you with this kind of defeated type of mentality because of a lot of that stuff out there, or do they feel that they have hope initially or even as they go through your stuff that they can better this and prevent it and even reverse it?
Isabel: I just had this wonderful conversation with two girls on my team that are coaches inside the Beyond Diet community. I said to them, "That is our job, to give them hope, a hope that no one has given them before," because what has happened to them so many times is that control has been taken from them. They feel helpless. "I can't do anything about it; this is just the way I am." We want to give that back to them.
In the beginning, when people first start the Beyond Diet program, we really give them everything, because, as you know, Yuri, when people start to see themselves lose weight, now they have momentum. Now they're rolling. They're like, "What else you got? I'll do it." So, in the beginning we give it to them. "Just follow this. Trust me on this."
And in the first week, they see results. And the second week, even better. And then the third and the fourth; now they're like, "I'm thirty days in and I feel awesome!"
What we do at that point is we really teach them how to do it for themselves, so we give them the control. They don't just have these meal plans handed to them but they understand, like, "Okay, now I can figure this out on my own."
And that's so empowering, just so, so empowering to tell people, "You do have control back of your body and now your future." I really try and remember that every single morning when I go into the community. My job is not to help people lose weight, but is to truly give them hope.
Yuri: That's huge, too, that you talked about empowering people, kind of teaching them how to fish as opposed to just giving them the fish. I think that's so refreshing because I find a lot of diets—not that Beyond Diet is kind of a hard-core diet necessarily, but the notion is that it's just: Do this for seven days and you'll lose weight and that's it.
I think that kind of misses the point, and I think that's probably one of the reasons why so many people go back and forth with their weight and health challenges; they don't have that control, which, as you mentioned, is so important. That's an awesome thing that you guys are doing.
I was talking to you about the fact that on this podcast, I like to take recent health news or a lot of myths and misconceptions about nutrition and kind of debunk them. Is there something in your time or even recently that just always kind of boggles your mind, that's kind of still pervasive in the culture of nutrition and health? Something you want to discuss, maybe debunk?
Isabel: Yeah, I actually just came from the bookstore. I was at Barnes and Noble with these two team members, and what we were doing was looking at the most popular diet books of 2013 and looking at what they did right and what they did wrong. This really helps us to help our own members and then to update our programs so that—we're obviously not copying, but we want to service every customer in the best way possible.
What was truly incredible to me—and I was almost in disbelief—is that there are still people recommending diet sodas with artificial sweeteners as things that are okay.
Yuri: I know the exact book you're talking about.
Isabel: Yeah, I'm having a really hard time with this. And still recommending processed foods and fat-free foods like they're okay. I think what was so painful to me was that I feel like as a society, we have made so much progress; I really do.
I feel like in 2013, 2014, people are becoming so much more aware that processed foods are the killer; fake foods are what's really causing heart disease and diabetes and certain forms of cancer; that diet sodas are really, really toxic and dangerous. I really feel like we've come very far.
And then when I see one of the top-selling books from 2013 recommend this stuff, that, to me, is heartbreaking. It's heartbreaking because let's say that I am Jane and I go into the bookstore and I have decided to change my life; I have really, really made that decision. I trust this best-selling book with my life, because that's what you're doing. They make these kind of recommendations that break my heart for poor Jane because she wants to do the right thing. These are the things that we're communicating to them.
I don't know if that answered your question, Yuri, but I'll tell you that that's on my mind, and I'm just thinking how I can change that. How can I change that?
Yuri: I think you guys are doing a great job, and I think part of that is kind of already doing what you're doing, which is empowering people to understand these things better so that when they pick up a book that says to drink Diet Coke instead of Coke or if you don't like the taste of water, just add in some kind of flavoring with aspartame in it.
When people have the knowledge and the fundamental understanding that they can kind of say, "I actually understand that this stuff is not that great," and make a better decision for themselves, I think that's a really important place for people to be at. But I hope that more and more people are getting there as opposed to just kind of taking words on a page as dogma and just being like, "Okay, I just have to do this because they said to do this."
Isabel: And I think I know what the problem is, and I hope that these next couple statements are really helpful to the people that are listening to your podcast. I think if you're already taking this phenomenal step, then you already really want to help yourself.
I suggest to everyone that they find their gurus. It doesn't have to be me, it doesn't have to be Yuri, but what I suggest to people is that you find someone, and you really research them. Let's say, for example, people started researching me, and they dug up on the Internet that, yes, I was very fanatical about nutrition but, I don't know, I sold drugs on the side.
Yuri: The cat is out of the bag now.
Isabel: Yeah, a very extreme example. I promise you that's not the case. But you should research the whole person. How are they living their life? That would say a lot about me that I would do something so evil in this world.
What I tell people is: "Find your guru. Really research them." And it's not hard. The Internet gives you that ability; it's kind of scary. And then see how this person is living their life. And if it's the way that you want to live your life—in its entirety, right? It includes their family; it includes what they choose as far as their work.
How do they look? And I'm not talking about slim and lean and jacked up, because, Yuri, you know me, you've seen me. I don't have big muscles, I'm not on the covers of fitness magazines, but I pride myself in that I think I look healthy.
Yuri: Absolutely.
Isabel: I suggest that to people: Find your gurus. And don't make it 15 people; make it two or three or four or five. You can reasonably follow that many people. And then follow what those people say.
And still, don't take it as just that is it, that is the final answer. You might want to look into it just a little bit more, but you take these people, and you trust what they're telling you, because there's so much information out thee. This is where we lose people.
So, poor Jane, she's read this book, it's telling her to drink toxic Diet Coke, and then she finds Beyond Diet. Isabel in Beyond Diet tells her not to drink it. What is she supposed to believe? That's where I would really do the homework initially on who is this person that you're listening to.
Yuri: That's some seriously stellar advice. I've probably touched upon this at some point, because I'm exactly of the same belief. I think we're in a position, especially with the Internet nowadays, where it's not that we don't have enough information; there's too much information.
When there are too many choices, you have none, and it leads to confusion. When you have confusion you don't have clarity. And if you don't have clarity, you don't know what to do.
I think that's a really great piece of advice. Everyone listening, just choose a handful of people that resonate with you and follow them. The truth is, there're a lot of different ways to the same outcome. What I love, for instance, about you, Isabel, is that you're very family-oriented and you're always very conscious of maintaining good health habits, even when you travel.
Actually, with that said, can you talk about what you do if you're with your kids and while you travel to still eat well and be active? I think that'd be really valuable to our listeners.
Isabel: Yeah, I actually really make it a priority. This is exactly what I do start to finish. Let's say we have picked a destination and the destination is Tampa, Florida. I call the hotel. Normally, I'll try and choose an extended stay or residence, and then I have a kitchen.
If I don't have a kitchen, then I'll call the hotel and ask if I can have a small refrigerator. I have never had anyone tell me no. Only one time I had someone tell me no, and they actually held my food in their kitchen refrigerator. So, I do that and that doesn't take any time at all.
We will either bring a lot of our food in a cooler if we're driving, or we'll find the local supermarket—it doesn't have to be a Whole Foods, it doesn't have to be a Trader Joe's. If it is, that would be ideal but you can get everything you need at a supermarket. We actually factor time into our travel to run to the supermarket.
These things sounds like they would maybe take a long time, but they really don't. It's just one more stop, kind of one ore thing. I try and follow the same cooking principles that I do at home when I'm traveling. Or I have a few key items that I know I can make.
For example, I have a really great banana bread recipe. It's made with almond flour and coconut oil and eggs and bananas. I may make one large or two of those, bring them with me, and then I know that the kids can always have a big piece of that for breakfast. It's really seeking out the right location—Residence Inn, Extended Stay, or a refrigerator—finding the supermarket, finding our items.
I still cook when we travel, and I'm okay with that. For me, I've told people and people are like, "Wow, that's really motivated. How do you do that?" And I say to them, "My life is so great that I don't want to miss a minute of it. I don't want to be laid out in the hotel room, tired or with a stomachache or feeling lethargic because I have eaten a bunch of bad food."
The same goes with my kids. They are very, very healthy, and people are so amazed when I tell them my children have never been on any mediation at all. That's not because they've needed it and I haven't given it to them; they just have never needed it. They're healthy 99.9 percent of the time, and you know what? Life is awesome and I don't want them to miss any of it. That's really my driving force.
Yuri: That's awesome; that's really cool. In terms of yourself, what does a typical day look like for you food-wise from morning to night?
Isabel: My focus now is really maximum energy and feeling the best that I can on a daily basis, because running this business takes a lot out of me, and having two kids ages two and a half and four and a half takes a lot. But this is the beautiful thing: Eating for energy is exactly like eating for fat loss.
Here's a typical day for me. I wake up really early, somewhere between 3:30 and 4:00 a.m. I do drink coffee, but I make sure that it's organic, really clean beans, and I put a lot of fat in that coffee. A guy by the name of Dave Asprey calls it Bulletproof coffee. And I put some Kerrygold butter in it and some coconut oil in it, and that will kind of keep me strong.
I do some writing, I do a little workout, I take a shower, and then I have some Athletic Greens. Athletic Greens is a really high-quality greens product. For breakfast I'll have Athletic Greens; usually wait about 30 minutes to an hour. This morning for breakfast I had two soft-boiled eggs, a big piece of this coconut flour bread that I make—it's pretty heavy, it's pretty dense; it's coconut flour, coconut oil, eggs, and it's very, very filling—and a half of an avocado with that. That really keeps me going for a while.
Ran to the bookstore to meet the girls, had a handful of nuts on my way back because I was a little bit hungry. For lunch I'm going to eat the leftovers from last night. It was a Thai beef stew, totally awesome. Coconut milk, different Thai seasonings, beef in there, a bunch of veggies. Maybe do a salad along with that.
In the afternoon, depending on where I am, I might do another Athletic Greens; it just kind of depends on where I think my stress level is. If I need a little extra, I'll have that, or I'll do another handful of nuts and maybe a fruit just to kind of keep me going.
And then dinner is always this formula. Dinner is always a nice, clean, healthy protein—either grass-fed beef, wild fish, pastured poultry—something raw, like a raw salad of some kind, either greens or cucumbers or even raw cauliflower, and then a cooked veggie. That is Isabel's dinner formula: protein, raw salad, cooked veggie. And that's pretty much it.
My kids and I have a little nighttime routine where we share one of those organic Nighty Night teas. You know those teas? There's Sleepy Time and Nighty Night. And I make one of those, and while we're reading we all share it. I think it knocks us all out.
That's it. That's a very, very typical day for me.
Yuri: Awesome, that's very cool. supplementally, do you take anything other than Athletic Greens, whether it be fish oil or digestive enzymes or…?
Isabel: Yeah, I take one AbsorbMax with breakfast, lunch, and dinner. I take one probiotic with breakfast, one probiotic with lunch, which is also a BioTrust, Pro-X10. I take three krill oil caps at dinner, which is also BioTrust.
I said to my girls yesterday when we were working, I said, "BioTrust is pretty much as close as I'm going to get to having my own supplement company, and that's because I have worked with them to develop every single one of the supplements." I really, really believe in what they have. And then I also take a vitamin D3, which is made by the makers of Athletic Greens. I think that's pretty much it. That's it for the day.
Yuri: Nice, the essentials. It's funny because when you talk to, maybe other than guys like Dave Asprey, who do all sorts of crazy stuff, but I think those tend to be the fundamentals, the fish oils, the probiotics, the digestive enzymes, the greens. You really can't go wrong with those; that's really, really awesome.
Okay, so just before we finish off, if you were to give somebody just in passing on the street one piece of nutrition advice, what would it be?
Isabel: You know, if everyone just started by eliminating these two things—you just start with this; you don't change anything else—sugar, any form of it, and artificial sweeteners, any form of it. Just start with that. Of course, I could go on and on and on and on, but I'm imagining it's just Joe, he's overweight, he just got a really bad report from the doctor, he has to start somewhere.
If he started with just those two items, he would make phenomenal changes because a lot of the things that people drink have either sugar or aspartame in them. Already, he's eliminated soda and Snapples and all kinds of toxic drinks. A lot of snacks have hidden sugars in them or artificial sweeteners, so he would be eliminating those. A lot of processed foods, the same thing.
If you're just mindful of those two things, a lot of the other things just automatically go away. One wonderful example is, my father-in-law had to lose some weight. He's kind of one of those always eating whatever he wanted, played football in college. All he did was give up sweet tea—he was drinking a decent amount of it—in one year he lost 35 pounds.
Yuri: That's amazing.
Isabel: You know what, starting a health regimen, if you were like, "Okay, I'm going to do everything Isabel does!" That's a lot. It took me a long time to get to this point. It took me a lot of research to get to this point, so let's just start with the basics. Start with that. I've seen people in a week to two weeks' time, really lose anywhere between fie to ten pounds just doing that.
Yuri: That's amazing. I think it's really important for people to understand that sugar is probably the most deadly substance in our food supply. It's not the fat, it's not… Sugar is—hopefully, everyone understands this—it's a big, big problem. And artificial sweeteners are not too far behind.
Isabel: Yes, I agree.
Yuri: Thank you so much for taking the time, Isabel. It's been a great conversation, as always, with you. For everyone listening, if you guys want to learn more about Isabel and Beyond Diet, you can go over to BeyondDiet.com and join their awesome, thriving community of people who are just doing incredible things with their health. Thank you so much, Isabel. Thank you, everyone who joined us today, and I look forward to seeing you guys in the next episode.
Related Posts:
---
Tags: how to eat healthy, how to eat healthy while traveling, Isabel de los Rios

About Super Nutrition Academy

Super Nutrition Academy is the ONLY nutrition course that makes it easy for everyday people to understand the complex relationship between nutrition and health. If you're tired of all the conflicting health information out there and want a clear-cut, evidence-based understanding of the nutrition and health topics that matter you, then get started today.

---