Categories super nutrition academy health class

Episode #22
A Look at L-Carnitine and its Role in preventing Heart Disease
Click here to subscribe in iTunes (and download)

Hey! Welcome to another episode of the Super Nutrition Academy Health Class. Today, I've got some really confusing information for you, and it's stuff like this that confuses me as well as millions of other people; so we're going to discuss this right off the top. I'm not going to promise you that I have a clear-cut answer to this issue, but we will discuss it, and we will get a better understanding of all to make sense of it.
L-Carnitine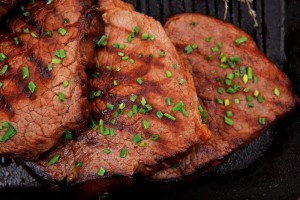 This has to do with respect to carnitine or most commonly found as L-carnitine or acetylyL-carnitine in many supplements and even energy drinks. Carnitine is a nonessential amino acid, so it's produced by liver, you've probably heard of it before, so we won't necessarily need it from food, since our liver produces it; but you may have heard of it in the sense to produce energy, oxidize/burn fat more effectively.
Let me first of all give you a little bit of background of L-carnitine, and then we'll look at some recent research that completely throws everything that we know about L-carnitine down the drain, or brings up some interesting question marks. First of all, carnitine, again, as I mentioned is a nonessential amino acid. It's found most predominantly in red meats.
I'll just give you a couple examples of food sources. For example, beef and a steak would be the best and highest sources of carnitine; ground beef would be next, pork, bacon – I'm just listing these in descending order from highest to least: beef, ground beef, pork, bacon, fish, chicken breasts, cheese – generally it's the red meat dairy that has the highest components of carnitine. Then we go all the way down to the bottom of the table.
Even eggs have less carnitine than white bread does. Asparagus has more carnitine than eggs do. Avocado has 50 times less carnitine than or steak. Generally if you're looking for carnitine, you're getting it from meat and dairy. They are the most common sources. You can also take it supplementally. As I mentioned before, a lot of energy drinks include L-carnitine in their ingredient list, because of its ability to assist in energy production.
On the blog, to make more sense of this, I actually included some pictures to show you how L-carnitine is processed, how it works at the cellular level to help with energy production, but before we go any further let's look at what carnitine is, what it does, and will make a bit more sense of it. Other than being produced by the liver and kidneys to some degree, it is absorbed from foods that we just talked about, and it really… Its availability really depends upon dietary composition. Depending on the types of food you've eaten, for instance, the bioavailability of L-carnitine… Individuals like vegetarians or vegans, who are adapted to low carnitine diets because vegetables have lower carnitine levels than animal products do… The bioavailability in those cases, in vegetarians seems to be much higher than those who eat red meat consistently.
It's the body's way of extracting more L-carnitine from food if it's not as readily available because maybe for instance the body just seems to think that "well, were not getting as much of it, so we need to extract more of it out of the food than we would if we were eating red meat all the time." Cardiac and skeletal muscle, your heart muscles and your muscle-muscles, skeletal muscle have the highest concentrations of L-carnitine, and that makes sense because it's needed for energy production, and that something important to consider with respect to some of the stuff we will talk about.
Carnitine influences carbohydrate metabolism, not only fat metabolism. If there are decreasing levels of carnitine, which happens with age, then the ability to metabolize carbohydrates becomes effective and that can also contribute to some degree to development of or risk of developing type II diabetes. What else should we know?
And as I mentioned it's a nonessential amino acid. It's synthesized from the essential amino acids lysine and methionine, so as long as they're getting lysine and methionine, which most of us are in our diet, then the liver can produce carnitine; and that's an example of this amino acid pool that we have in our livers, and how it's pretty amazing in terms of developing stuff for combining ingredients to produce what it needs – ascorbic acid, ferric iron, pyroxidine and niacin are also important… I'm sorry not important, but necessary cofactors for the development of or production of carnitine in the liver. Again, it goes back to the diet again. If you're deficient in a certain thing, then other things are not going to be able to be produced as they should.
L-Carnitine Health Benefits
What else can I let you know about carnitine that would probably be of interest? Let's have a look… Let's go… That's kind of the basics of carnitine. Go to the blog at SuperNutritionAcademy.com/blog to have a look at some of the pictures in respect to how it's metabolized in the liver and kidneys and at the cellular level; and I want to bring up at this point a number of health benefits that have been attributed to carnitine consumption.
Whether this is supplementally or through the addition of carnitine-type foods, carnitine has been very, very important, for instance, preventing cirrhosis; though carnitine deficiency has been associated with increased cirrhosis, and as a result L-acyL-carnitine has been suggested as a potent, low cost, and safe alternative to patients with cirrhosis. Now before we go any further, I'm not recommending that we supplement with L-carnitine. It's not my intention here. I don't want to… Again, this is not medical advice. I'm not suggesting that you go to your health store and use this stuff. I've never used it in my life. I think for most people you don't need to supplement with this, but I do want to bring up some of the evidence first, and we will look at some recent news that goes against everything were going to talk about.
There is also mounting evidence that carnitine may be beneficial in obesity. Specifically there was a study done on rats, who had insulin resistance, and they found that with supplementation, it improved glucose tolerance and increase the total energy expenditure in those rats. At the cellular level, it's helping the mitochondria use carbohydrates and fuel. It's also helping them use fatty acids as fuel as well.
What else? It's also been used as fuel in trauma and sepsis. Sepsis is like blood poisoning. It improves wound healing, neural protection in dementia. It has a role in possibly preventing in dementia by protecting the very delicate neurons in our nervous system. Most notably, the most compelling research with respect to L-carnitine has been done in the fields of heart disease.
L-Carnitine and Heart Disease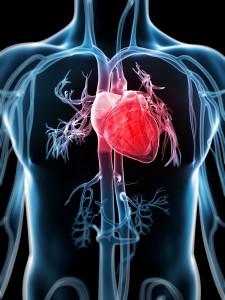 Heart disease, I want to talk about vascular disease, heart disease – same thing here – some really interesting stuff here. With respect to this, the new stuff that's coming out is very, very different from what I'm about to tell you. I mentioned earlier that it's carnitine…
The highest levels of carnitine in the body are found in the cardiac muscle, so heart muscle, and skeletal muscle; however, several studies have examined carnitine in the management of cardiac ischemia, which is basically a heart attack type of state and peripheral arterial disease. Think about atherosclerosis and stuff like that.
Essentially what they're showing is that low levels of carnitine that exist in failing heart muscles. As the heart weakens, we see that there is more levels of carnitine. Supplemental levels can be beneficial to the heart by counteracting the toxic effects of free fatty acids and improving carbohydrate metabolism, which we just talked about.
In a number of other studies, carnitine has been demonstrated very helpful – both orally and by injection in terms of preventing heart attacks and even strokes to some degree, and so it's very interesting.
There's been a lot of studies that are showing that perhaps one of the only meritable of carnitine on a supplemental basis is for those who've suffered heart attacks or are at risk of developing a heart attack because of it's ability to metabolize free fatty acids and carbohydrates in heart tissue and because individuals' hearts who normally have lower levels of carnitine… Again, it's not really cause-and-effect, but it is correlational. T
here's more stuff showing it beneficial in terms of cancer patients going through chemotherapy and radiation treatments and so forth. They may benefit from carnitine just in terms of improving energy levels as a result of feeling drained from all that type of treatment. It's also been proved to improve sperm count and motility of sperm in males. Interesting stuff.
L-Carnitine Side Effects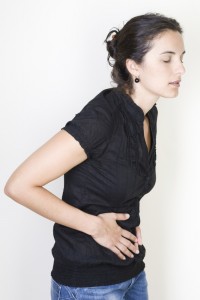 Previously, before today there really were no contra indicated, adverse effects of having too much carnitine. At doses of approximately 3 g per day, which is far and above what you would get by eating… I think if you ate a lion's share worth of meat, then you would have may be issues of ODing – or not ODing but maybe too much carnitine, but if you're having… Let's just assume that you're having a steak a day, at that level you are not going to get enough carnitine to exceed 3 g per day. Those levels… It seems to be safe.
The only side effects of 3 g per day type of supplementation or intake is nausea, vomiting, abdominal cramps, diarrhea, and kind of a fishy body odor. Anything below 3 g seems to be fine, and that's generally where things stood until recently, and I want to mention that again, this is medically… L-carnitine is medically accepted as potentially a favourable supplement for people with heart disease or a risk of heart disease. It's somewhat endorsed by the National Institutes of Health. Health Canada approves it. You can basically buy it at a health food store without a prescription. This is been a very widely accepted supplement for health.
Now, with that said here some really… I'm gonna throw a wrench in this whole argument now. There was a recent study done in the Journal of Nature and Medicine, and what they found was that this compound, carnitine, which is found again in red meat and in energy drinks as a supplement or even supplementally, actually increases atherosclerosis, which is a form of heart disease.
Talk about confusion, right? We just talked about all these benefits, and now we see that this basically does the exact opposite of what we just talked about, even though it's recommended for heart disease, cardiovascular disease type stuff. Here's the thing with this new study. What they found was that… This was done out of the Cleveland clinic, and they found that there is… So the bacteria in our gut converts carnitine into something called triethylamine anoxide or TMAO, and TMAO promotes atherosclerosis in humans. That's not necessarily good.
There was another twist to this study. They also found that a diet high in carnitine encourages the growth of the bacteria that metabolize carnitine into TMAO. Not only is carnitine converted by bacteria in our gut to TMAO, which is this compound that promotes atherosclerosis, but consuming foods that are high in carnitine like red meat contribute to the growth of very bacteria which convert carnitine into problematic TMAO.
Even as an expert nutritionist like myself, when I see this kind of research at first I'm like: oh, okay, well, wow; let's try to make some sense of this, because again, it's very confusing when you hear all these benefits of L-carnitine, and then, Bam! This new research is coming out saying that it actually increases your risk of heart disease via atherosclerosis.
Again this study looked at 2600 patients; again that's a fair sample size. That's a good number of people, and they found that consistently high levels of carnitine were associated with raised risk of heart disease, heart attack, stroke, and heart related death; and they also found that TMAO was much lower in vegetarians vegans simply because they eat foods that are much, much lower in carnitine. Again something to really, really consider here.
This goes back to some of the research in the early 70s that led to a lot of this move-away-from-meet-because-it-contains-fat-and-that's-all-bad-for-your-heart research, and over the last two decades or so there's been a huge movement towards more of a paleo diet; and paleo basically means basically low grains and more meats and vegetables. Traditionally, it's actually been considered very, very healthy. I don't necessarily espouse to following paleo diet. It really depends on what you defined as paleo, and I talked about this with my buddy Abel: what would we define as paleo? – Somebody who eats meat three times a day, seven days a week? Or is it once a day?
It really depends on the individual, but what I can tell you is, regardless of paleo or not, there's a couple of things to consider with respect to eating. First of all meat is very acidic. It leads to high amounts arachadonic acid, an acid in the body which is pro-inflammatory. Right there in and of itself, that's a bit of an issue, because we know that inflammation is a bio marker of disease. Now we're seeing that meat, red meat specifically can alter our how it responds to specific compounds like carnitine, turning it into a potentially dangerous compound for heart health.
Those of you eating copious amounts of meats, that may be something you want to consider, and when you look at the China study or even if you look at any research with respect to eating more plant-based foods, it all comes back to the same thing.
Eating more of a plant based diet is the healthiest way to improve all levels of health – heart disease, obesity, type II diabetes, the whole bit; but again, within that spectrum of plant-based diet you could be eating bread and pasta and cereals all day, and that's considered a plant based diet. Again, we don't recommend that…
Well, I don't recommend that. Really it's about eating more vegetables and fruit, specifically more non-sweet fruit. If you focus your diet more around vegetables, you're going to be a lot better off.
Now, having said that, if you do enjoy meat, then that's one thing. That's fine. I'm not going to say don't eat meat again based on this one study says, but I want you to consider that you want to balance things out, so after eating meat, be sure to eat lots of vegetables in addition to that, because you're going to first of all buffer the acidity coming in from the meat, because it gives off more acid and phosphorous ash inside the body. We need to buffer that first of all with lot of vegetables.
Secondly, we need to look at it simply balancing our diet, eating more of a plant based diet, and adding animal products as a supplement to that if you wanted to… That's not to say you have to, but if you're somebody that wants to eat meat that's totally fine. Just make sure the majority of your diet is based around plants.
As I mentioned at the beginning of this, I don't really have a clear-cut answer on this topic: is carnitine good or bad for us? I think we're at a crossroads now where we don't necessarily… There is going to have to be more research done on this, because again, most medical doctors will say for heart health, a diet should be low in red meat or no red meat; and it's not just a cholesterol thing, because the cholesterol thing is really insignificant.
We know that the cholesterol coming in from your diet as a very, very minimal impact. It's really about what's happening internally. For instance if you create high amounts of inflammation in your body as a result of say, being a high endurance or a nonstop very, very high volume type of athlete, where you're producing lots of inflammation inside as your body's is trying to repair itself and then you eat copious amounts of fat or you are intaking lots of meat, which becomes problematic because at that point now you've got high levels of cholesterol floating in your lives it, and you've got all these inflammatory markers in different inflammation states throughout the body. Cholesterol will be used to patch some of that up.
That's something you can bear in mind as well the general recommendation medically seems to be, if you are at risk for heart health or if you had any kind of heart disease issues do not consume red meat. There is a lot of better alternatives out there. In an above that, with respect to L-carnitine, do I recommended supplementary?
Do I recommend it? Do you have to have it in your pantry? I don't think so. If you want more energy, there's other ways of producing more energy than simply using L-carnitine as a supplement or increasing your intake of red meat; but again, I think that the new research on this has said some light on some stuff that we traditionally have not really thought about with respect to L-carnitine and its effects on heart health, and I think that there's more research that needs to be done in this field to really give us a better understanding, and maybe over time this will give us a real…
This carnitine is one piece of the puzzle with respect to should we be eating lots of meat or not. When you look at the human body, we are not… We are meant to be omnivores. Our digestive system, our digestive tract is relatively short or is in the relative readily good length just in terms of being able to process meats to some degree. We have teeth – we have canines to be able to chomp on meat and stuff like that. There's a lot of… We can't say that we were not meant to eat meat. Historically, we've eaten meat and so forth. We're not actually meant to eat grains. That would be a better argument.
I hope this sheds a little bit of light. The intention with this episode is not to confuse you, because that's the last thing we want; but again, question if you're supplementing with L-carinitine or you're thinking about it, is to question whether or not you need to do that, and ask yourself first of all, why you want to supplement with L-carnitine. If you're trying to supplement with L-carnitine, because you've heard it's a good fat-burner.
Well, you know what else is a good fat-burner…interval training, weight training, eating a clean diet-those are the…Again, stuff like L-carnitine is so insignificant in its ability to produce significant and visible results for you in the long term, and we tend to get sidetracked and focus on these little shiny objects. I only got the latest pill or the latest supplement or whatever, when we forget the fundamentals of really proper exercise and clean eating is the way to burn fat no matter where you are in life.
That's all for this episode. Don't forget to join me at the blog SuperNutritionAcademy.com/blog. Grab your copy of the "Big Fat Food Lies" report absolutely free. You can discover 7 nutrition lies that are keeping you sit, fat, and frustrated. If you have any questions about this, or if you use L-carnitine, find this episode on the blog. Let me know what you think, and I look forward to hearing from you, and we'll see you in the next episode.
Related Posts:
---
Tags: L-carnitine and heart disease, L-carnitine benefits, L-carnitine side effects

About Super Nutrition Academy

Super Nutrition Academy is the ONLY nutrition course that makes it easy for everyday people to understand the complex relationship between nutrition and health. If you're tired of all the conflicting health information out there and want a clear-cut, evidence-based understanding of the nutrition and health topics that matter you, then get started today.

---