Categories super nutrition academy health class

Episode #17
Loneliness and Isolation are 2 Big Predictors of Early Death in the Elderly, Find out How to Avoid This.
Click here to subscribe in iTunes (and download)

Welcome to Super Nutrition Academy's health class with your host and registered holistic nutritionist Yuri Elkaim. Tune in each week for up to date insights on breaking health news and best practices on how to eat for awesome health! It's time to get smarter, healthier, and regain your sanity in a world of information overload. And don't forget to join Yuri at SuperNutritionAcademy.com so you, too, can master your nutrition and health.
Welcome to episode 17 of the Super Nutrition Academy Health Class. Today we're going to be talking about the importance of social interaction, especially as you age, cause some new research has come out, which really supports a lot of other research which basically shows that as you get older, the more isolated and lonely you are the earlier your expected death, so that sounds promising doesn't it?
Isolation in Elderly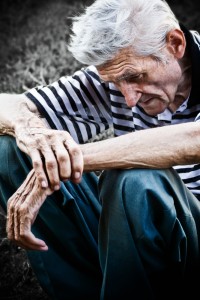 Well, before we look at the study that was recently released in…this was a study out of the UK, let's understand why this is important, okay? I think this is intuitive for us to understand. Human beings are social in nature. We are social beings and we need socialization from really the time we're born.
Studies with monkeys have shown that if monkeys are not given physical touch from their mothers when they're first born and for several weeks afterwards, they end up becoming very, very sick and die very, very young. I believe that's called failure to thrive, something along those lines, but nonetheless, it just goes to show the importance of physical touch, socialization, and the interaction we need with other human beings.
You know what, it would be actually interesting to see if…I'm actually going to pull up some studies later on and maybe in a future episode to see if this same thing applies with respect to preventing early death in the elderly if they have a pet like a dog or a cat, cause I would assume having that kind of interaction even with a pet could make a big difference. Nonetheless, the need to be socialized and have people around you is very important.
There is a study online…this was published online on March 25th in the proceedings of the National Academy of Sciences, and they looked at…this was done in Britain…they looked at 6500 men and women aged 52 years and older, and they followed them for…so the study was started in 2004, and the researchers followed up with these individuals for eight years, and they found that of the 918 people who died during that time, social isolation and loneliness both predicted early death.
Loneliness Isolation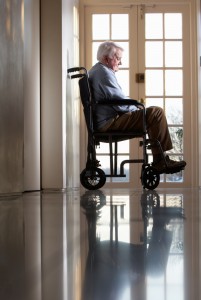 What does…what was the definition of loneliness in this case? According to this study loneliness was described as a person's dissatisfaction with the frequency and closeness of their social contacts, or the discrepancy between the relationship they have and the relationship they would like to have.
Think about this in your own life. Are you satisfied with the relationships you have with the family and friends you're in contact with or is there a discrepancy as to where you'd like it to be?
One of the things that's really, in my life, that's made a lot of sense with this is I'll give you two analogies or two stories. First of all as an entrepreneur, you inherently isolate yourself from pretty much everyone to some degree. When I was working as a trainer and nutritionist, I was obviously dealing with people one on one. I worked at a gym in a corporate facility, and that was a lot more interactive. You're dealing with clients on a day-to-day basis. You've got coworkers. You're dealing with…you're interacting with hundreds of types of people every single day.
Now I spend most of my time connecting with people on the phone, via Skype, via email, and occasional mastermind groups or get togethers and stuff like so it's very different, but I've made a very conscious effort to continue to surround myself with people that I believe are important to have in my life, people that are going to push me to better health, better success, to just a better life, and that was a very conscious decision, because it's a catch-22.
I don't necessarily want to surround myself with a ton of people, if it's a ton of people that are negative and timewasters and energy vampires. I don't want to surround myself with them even if it means I'm going to spend more of my time a little bit more lonely, developing something that I think is going to add a ton of value to people by doing this kind of stuff; but nonetheless I really try to connect with people who are likeminded, who are successful, who are healthy, who are driven, and who want to make this world a better place.
With that said, the first two years of my business were complete isolation. I said, I'm going to do this all by myself, so I locked myself pretty much in my office, and I just stuck my head in the sand and went to it; and it was treacherous. I don't really…looking back at the time, I don't think I really considered how important it is to connect with people, and things finally changed when I made the decision to finally go out and connect with other people, other businesses and join a coaching or mastermind program.
That was a big decision that really was a pivotal moment in my business, and in my personal life as well. Some of my really good friends have come out of those decisions.
What I'm trying to say here is that as an entrepreneur it can be very lonely, and that's not necessarily the best predictor of lifelong health, although I still feel very connected, because when I'm doing stuff like this I feel like there's someone on the other end listening to this, and I'm able to connect with people I've never even met in my life, whether it be through Facebook or through emails or on the blog. It's just a really gratifying experience to be able to do that.
I'm really appreciative of you as a listener, as a follower, as a client, to allow me to share my wisdom with you and hopefully make an impact in your life.
Now with respect to you…there was another story I was going to share with you, and I just forgot it, so I'll come back to that in a moment…but with respect to your life, are you surrounded by people you enjoy and that build you up or are you surrounded by what I call "energy vampires," which are people that suck the life out of you.
They just suck your energy, because they're so negative and pessimistic, and they hold you back from your goals and dreams. If these are the people you're surrounded by, I would really urge you to spend a little bit less time with them and seek out a better social network.
Now the cool thing about, speaking of social networks, is that online now, when we think about things like Facebook. Yes, it's not personal interaction, but it's still giving people a sense of social community; and I think that's really important, and again, maybe I'll pull up some studies in the future that look specifically at this online social community and what that's doing for people's health, with respect to preventing loneliness and isolation, because even though we're more connected than ever technologically, we're still more disconnected personally than ever.
You probably see it all the time you go to Starbucks or a restaurant. You see a couple or a family having dinner, and half the kids or the mother and father or the boyfriend and girlfriend are on the phone half the time. It's a catch-22. We have all this technology, but it distances us from the real human interaction that's so important.
Basically, what I'm trying to get across here, is that as you age, very important not to be isolated; and actually I remembered what I was going to say. As I'm recording this about 2…just over 2 years ago, we moved out of Toronto to a smaller town, and we've loved it out here; and now that our family's growing, and we're thinking of where we want to settle down in terms of the next house is the forever house kind of thing, Amy and I have been really racking our brains about this because we're thinking maybe we can build a house or get a nice house on a good amount of property, but then we realized what's really important to us, is having community and a walkability factor.
Walkability meaning the sense that we both love the European lifestyle where you can walk out your door, and you've got access to everything. You don't have to drive 10 minutes down the road to go to the grocery store, which is the case where we're at right now.
That's not necessarily true, but if we were to move out of our existing location to a more secluded or a bigger property area that would be the situation where we'd be driving everywhere for anything. And considering how much we like to be active in terms of walking and everything, taking dogs for walks, going out with our kids, having that community is really important, so we're actually considering moving back to the city, because we just love the aspect of…where we lived in Toronto, there was such a great family neighbourhood. It was close to the water, close to the park.
It really had everything that we needed, and I'm thinking now as…if I were older, would I want to be isolated on this beautiful property with tons of acreage and no one around me just sitting there twiddling my thumbs? Or would I want to be in a little bit more upbeat, happening place where I'm surrounded with a lot of people that I know and a lot of people that I want to spend time with? So that's something that's really sunk in these past couple of weeks, and it's something that we're moving towards over the next 18 months or so.
Enough about me, but I just wanted to share some kind of personal stories to make this sink in for you, because again, loneliness and isolation are 2 big predictors not only of early death, but also things like dementia and different cognitive decline type of issues. Again, we are social beings; we need to be connected. I want to give you a couple of simple things you can do.
It doesn't matter what age you are, if you're 20 or 80 or in between, if you're into sports or if your whatever hobby. I love playing tennis, one of the great ways to connect with people in this new town that we live in. I joined the tennis club, and all of a sudden I started making some good acquaintances there.
Same with you. If you live in an area, just get involved with the community. Go out, join a sports team; or if you're into bingo, go to a bingo hall or a chess club, whatever it is that really excites you that you really enjoy spending time doing, I'd try to get involved in those activities, because you find other people that enjoy doing the same thing as well. That's a very, very important, very simple thing you can do.
Facebook is also just released…or is about to release a new feature called social or graph or social graph search, something like that. Basically what that enables you to do, it enables you to find people on Facebook who have very specific interests. So you could find people…let's say you're a mom.
Let's say you're a mom who lives in Toronto who wants to find other moms who enjoy exercising. Facebook can give you that information based on their profile, and based on the interests that those people have discussed in their posts and wall and over time, which is very powerful.
Let's say you're a guy like me who's entrepreneurial, who's very athletic, who wants to find likeminded people who wants to find or success oriented and want to find a lot of other people. I could find people like that in area, and that's really, really cool, because that's one…when it comes to surrounding yourself and spending more time with people you really want to spend time with, it's not as easy all the time as with meeting somebody new.
Sometimes you move into a new neighbourhood where you don't really like the people you're surrounded by. It gives you an opportunity to really find those people and seek out those people you want to spend time with, which is actually really cool. So, yeah, try that. Join a club.
Get involved in your community, whether it be through sports or hobbies. Try the new Facebook social graph search. I haven't tested it myself yet. I don't even know if it's live yet, but it's really going to be something that really change the way people connect, and I think it's a really, really cool thing.
Again, going back to this study, the loneliness and isolation are predictors of early death in the elderly. You don't want to isolate yourself. Connect yourself with friends and family. Live. Enjoy. Love other people. Connect with them. Help others. And you'll live a little bit longer irrespective of if you're smoking or drinking. This stuff is very, very powerful. I'm not saying you can smoke and drink and do all this stuff, but having a network is extremely important.
So what do you think? Let me know your comments. Join me on the blog at SuperNutritionAcademy.com/blog. Hit me up with the comments after this post, and let me know your situation, if this is something that resonates with you, or there's someone you know who this could resonate with. I'd love to hear your thoughts.
Don't forget to sign up for the "Big Fat Food Lies" report, which is completely free, where you'll learn 7 nutrition myths that are keeping you sick, fat and frustrated. You can get that for free on the blog. Thanks again for joining me and for tuning in. I look forward to seeing you in the next episode. Have a great day.
Related Posts:
---
Tags: isolation in elderly, loneliness isolation, loneliness older people

About Super Nutrition Academy

Super Nutrition Academy is the ONLY nutrition course that makes it easy for everyday people to understand the complex relationship between nutrition and health. If you're tired of all the conflicting health information out there and want a clear-cut, evidence-based understanding of the nutrition and health topics that matter you, then get started today.

---