Categories super nutrition academy health class
Episode #6
Does the Mediterranean diet help in stroke prevention?


Click here to subscribe in iTunes (and download)
Welcome to Super Nutrition Academy's health class with your host and registered holistic nutritionist Yuri Elkaim. Tune in each week for up to date insights on breaking health news and best practices on how to eat for awesome health! It's time to get smarter, healthier, and regain your sanity in a world of information overload. And don't forget to join Yuri at SuperNutritionAcademy.com so you, too, can master your nutrition and health.
Welcome to episode 6 of the Super Nutrition Academy health class. I'm Yuri Elkaim, glad to back with you. Today we're going to be talking about the Mediterranean diet, and is it helpful for preventing stroke? Some interesting new research has come out as of late, and it is quite interesting that it is just coming out now, but nonetheless we're going to be talking about that; and we're going to talk about stroke, we're going to talk about heart disease, because essentially they're the same thing-just different parts of the body.
We're going to talk about the importance of fats and we'll look a little bit more deeply into distinguishing good versus bad fats. We touched upon this in one of the previous episodes. But again, before we get into this, this is by no means medical advice. This is only a supplement of information. Be sure to check with your doctor for anything you decide to do with your lifestyle. I cannot stress that enough.
Mediterranean Style-Diet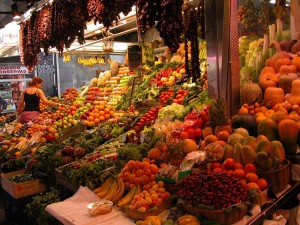 So, let's start off. I'm going to share with you a really interesting story that will make a little bit of sense to this. So when I lived in France back in 2003, that's when I was playing soccer over there. And one of the beautiful things about that time was that I was really privileged to live very close to two weekly fresh produce markets. It was actually really amazing.
I lived around one of the central squares in Lille, and every Saturday morning there was a market that was obviously local producers and farmers of local produce and all of that good stuff right outside of my apartment. I would literally crawl out of bed, and I wouldn't even change. I'd just walk out the door, grab the stuff, and come back in. It was amazing. It got me thinking because…we're talking today about the Mediterranean diet, stroke, and health in general.
And when you look at the European countries, I'm just using France as an example, one of the reasons they're so healthy when you compare them to North America is that just by nature they are more inclined to eat a more of a natural diet. They're inclined to eat more foods that are just raised in their gardens, and that's just the culture that they've grown up with. So when I was in France, I had access to some incredible lettuce, vegetables, pomegranates-just amazing, amazing stuff.
When you look at that as a microcosm of the entire country as a whole and all the millions of people living in that, if you can consider that-okay, maybe not everyone's going to eat like that, but if you consider that that's just the norm, that just the cultural way that a lot of people eat, you can automatically start to see why those cultures are a little bit healthier. It's just part of the way of life.
So, the unfortunate part is obviously that as they become more westernized, they've adopted obviously a lot more fast foods and a lot of that stuff as well, so a lot of the younger generation in France, especially the guys that I would play with when I would play soccer, their diets were horrendous-a lot of fries. Apparently fries, for whatever reason, are very big in France. When I got my apartment there was a deep fryer that was just part of the kitchen.
Why would I need a deep fryer? Apparently French families love their fries. Hopefully that kind of stuff is really not going to be a mainstay in the future, but it's amazing. A lot of the younger generation, they're really….you're seeing this all around the world, not just in France or America. It's just really the westernized way of living with convenience and fast foods is really starting to put a serious, serious compromise on people's health and obviously their waistlines as well.
Mediterranean Diet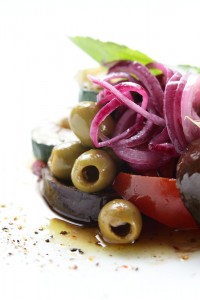 So, along those lines, we've all heard of the Mediterranean diet, which is essentially a diet that is in native to the Mediterranean regions. For instance, Italy is usually the region that we think about most often. So west of Italy, lots of produce, olive oil, so a combination of more of a plant-based diet and healthy fats. They obviously eat a lot of fish as well, depending on where you live in Italy.
There's the pasta component. There's meat as well. In general, the Mediterranean diet has been proposed as being healthy because it incorporates more natural foods in their healthy state, and that's historically been linked to one of the healthiest regions in the world. As of late, though, I was watching a documentary on the CBC-probably a couple months ago now, and they were showing how the new generation, the younger generation of Italians, typically whose grandmothers were brought up preparing everything from scratch, and traditionally that generation tended to be a little healthier.
The younger generation now they've totally removed themselves away from that. It's all about fast food, as I mentioned before. It's all about convenience. They've completely separated themselves from their indigenous Mediterranean diet. We're starting to see more and more health problems in the younger generations in those countries because they're moving away from their indigenous, cultural way of eating and to more of this westernized fast food approach. It's pretty scary.
Mediterranean Diet Stroke Prevention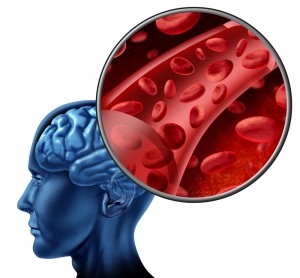 Now, along those lines, there was a recent big piece of news that came out, and this was actually late February of 2013 when this started to surface on the net, and that's why I wanted to share this with you today. Essentially, the whole headlines were pretty much "Mediterranean style may cut stroke risk."
I went through the study or I went through the news articles, had a look at them, had a look at the study they were referring to, and I thought this was actually really interesting; because I think it's important that we all understand this. Now let me give you a brief rundown of how this study worked.
The study lasted five years. It involved 7500 people, and these were people that lived in Spain between ages of 55 and 80 years old. They had no known history of heart disease. However, they were at a higher risk of heart disease because of present health problems, so it could be like blood pressure, diabetes. Half of the participants actually had diabetes.
Most of them were overweight. Many of them had high cholesterol and high blood pressures. They were really just ticking time bombs. The participants were assigned to one of three groups. Two groups followed a Mediterranean diet, which is essentially lots of produce, more natural foods, and one group was either supplemented with extra virgin olive oil-four tablespoons a day, which in a lot of low calorie approaches in North America would be frowned upon, because "oh my god, we're having four tablespoons of olive oil; that's too much fat."
The other group-the second group was supplemented with walnuts, hazelnuts, and almonds-so they were given a fistful of these nuts every day. The third group was urged to eat a low-fat diet heavy on bread, potatoes, pasta, rice, fruits, vegetables, and fish; and light on baked goods, nuts, oils, and red meats. So the three groups-group 1 Mediterranean diet supplemented with olive oil, group 2 was Mediterranean diet supplemented with nuts, and group 3 was low fat diet with typical North American stuff.
The study lasted five years. They actually stopped the study short of five years, because they started to see significant decreases in problems with those following the two Mediterranean diet-so the two groups, and essentially what they found was that the doctors who were following the study, they tracked a composite of heart attacks, stroke, health related death.
Now, before I go any further, a stroke is essentially a heart attack for your brain. When you have a heart attack, essentially what is happening in your heart is that there is no oxygen reaching a certain portion of your heart. There's an artery that's been occluded, so it's closed down, and therefore no blood flow can get through. But if the blood flow can't get through, then oxygen can't get into the muscle, therefore it can't work properly, and that's a heart attack.
The same thing happens in your brain, and that's called a stroke, where something could be one of the arteries going to your brain, or one of the little arterioles in your brain become occluded and no longer deliver oxygen to your brain. That's called a stroke.
My grandmother suffered a stroke. Well, she's passed away now. It's been a couple of years. When I was about 3 or 4 years old, she suffered a stroke and half of her body was paralyzed. She lost speech. She lost motor control on half of her body, and she was basically bound to a wheelchair for the rest of her life. She did really well, remarkably well, for about 20 years, 25 years I think.
She actually moved to Australia just before that had happened, and it was a good thing in terms of weather that she wasn't living in Canada anymore in terms of the snow and all that crazy stuff. And she had the support of my grandfather, and all my aunts and uncles so it was decent for her to have that happen at the time. The reason she had the stroke was really because of her lifestyle. She drank a lot of alcohol. She smoked a lot.
She ate a lot of-she used to bake a lot, so she ate a lot of baked goods. I guess her doctor would advise her against eating a lot of butter, because she was Danish, and butter is very intrinsic to a Danish diet, so she ate a lot of butter as well. Now, I don't know if the butter itself was the problem or the fact that she ate so many baked good and sweets-the sugar, the wheat-all that stuff, but really the combination was a big, big risk factor for her.
Anyways, back to the study for a second. So now we have the difference between stroke versus the heart attack thing. In the study we had 7500 people across three groups. There were obviously a number of deaths, heart attacks, strokes in the different groups. 96 were in the Mediterranean-olive oil group, 83 in the Mediterranean-nut group, and 109 in the low-fat group.
We looked at these individually; stroke was the only where the type of diet made a big difference. In this study, the diet had no affect on overall death rates. However, what they found was that those who were in group 3-the low fat group, actually had the highest degree of stroke in comparison to the olive oil and walnut group, which is interesting, and it's completely backwards to what we have been led to believe here in North America.
We've all been led to believe that fat is bad for us, low fat is good. In fact, if you go to Starbucks, and I just went to one recently, and I just wanted to grab a yogurt, and Starbucks-I think I was at the airport at the time-was the only place where I could get yogurt, and I didn't because the only options there were low-fat yogurt. Everyone believes, has been led to believe, has been brainwashed to believe that low fat is better, and again, this is absolute b.s., and it's so frustrating that you can't eve get a full-fat, organic yogurt in a grocery store, let alone Starbucks.
But then if you look at the ingredients again, they're taking out of the fat, and what are they replacing it with? Well, obviously they're not putting in sugar, because people don't want sugar, so they're putting in aspartame, they're putting in Splenda, they're putting in all these artificial sweeteners which are catastrophic for our health. It just really pisses me off when you can't even get access to natural whole food anymore, it just so frustrating.
So now the cool thing about this study is that it's really starting to open some people's eyes, and hopefully more and more people's eyes about the fact that fat is not the problem. It's the type of fat that's the problem.
In North America, we have this problem where I personally believe we have two big culprits why we're so fat and why we're so unhealthy. The first is sugar and wheats, which I'm going to put together, because if you're eating breads, whole wheats, it doesn't matter. It's the same garbage.
Wheat has no business in the human body, and sugar is about the same thing. If you have two slices of whole wheat toast, it actually increases your blood sugar and insulin release as well to a greater extent than if you had a tablespoon of sugar. Don't get fooled into believing that whole grains-all that garbage is good for us, because it's not. Humans have not evolved to this point and time to be able to diet digest wheat and a lot of those other glutinous grains. So that's the first thing.
The second thing are rancid fats. We talked about this a little bit in episode four when we looked at the fast food health risks, and the problem here is that with respect to heart health and stroke, the type of fat you eat is very important. It's not for instance butter. We looked at butter versus margarine, margarine being a vegetable oil which is tremendously processed and full of omega-6 fatty acids, are very inflammatory in the body.
Understand this. Inflammation is really the foundation of all disease. Anything that is wrong in the body will have inflammation at its root to some degree. So when you're consuming a lot of oils, or vegetable oils like Crisco, margarine, canola oil, soy bean oil, corn oil-all these oils that you see on packaged food, they are predominately omega-6, and the problem is that our diet has grossly been outweighed on the omega-6 to the omega-3 side, and why that is important is that omega-6s are pro-inflammatory which means they cause inflammation inside the body. Omega-3s are anti-inflammatory.
So we want more omega-3s, but the problem is that the traditional North American diet is about 10 or 20:1 in favour of omega-6 to omega-3. That's a huge amount of inflammation. Okay? The ideal is about 2/3:1-so two to three times more omega-6 than omega-3, but we've completely gone off the deep end, because of all the processed foods that we are eating that are so heavily dependent on those omega-6 special oils.
We'll actually talk about this in the next episode, because I have got some interesting stuff to share with you on that as well. But again, the oil, the type of fat is very important. Bad oils, rancid oils, omega-6 type of fats that cause inflammation-that will indirectly also damage cholesterol particles floating abound your blood converting them-or even damaging LDL particles which makes them more likely to be problematic in the blood stream.
These rancid fats also create free radical damage in the cell membranes, which then, obviously, line the lumen of your blood vessels, so your blood vessels become scarred, and then the body deposits cholesterol to repair the damage, and then you start getting this cholesterol build up which eventually leads to this occlusion, the shutting down of your arteries which eventually leads to something like a heart attack or a stroke.
So, when you start incorporating things like olive oil. Olive oil is higher in omega-9 fatty acids or monounsaturated fats, which are healthy for us, walnuts-very high in omega-3 fatty acids. There's nothing wrong with the right type of fats. It's the wrong types of fats we need to stay clear of. It is very important to understand this.
Now, along these lines, I want to bring up another really cool, big meta-analysis, and this was a study that looked at again the Mediterranean style diet and the 12-year incidence of cardiovascular disease. This is known as the Epic NL cohort study. They looked at just over 40,000 men and women ages 20-70, and they were examined between 1993 and 1997, and they followed these people up for 10-15 years afterwards.
They looked at some daily intake of vegetables, fruits, legumes and nuts, grains, fatty acid, fish, dairy, meat, and alcohol; and then they obviously linked to different diseases' mortality with their different lifestyles. So I'm just going to sift right through to the conclusion, and basically here is the conclusion. I'm reading this word for word from the study. It says, "Better adherence to a Mediterranean style diet was more strongly associated with fatal cardiovascular disease than with total cardiovascular disease. Disease specific associations were strongest for incident myocardial infarction, stroke, and pulmonary embolism."
Basically, what this means was that better adherence to the Mediterranean style diet led to fewer problems so there's, relatively speaking, slightly more deaths related to cardiovascular disease than there were total amounts of cardiovascular disease cases with those following the Mediterranean style diet. Nonetheless, essentially what they are showing is that eating healthier foods, adhering more to a Mediterranean style diet was beneficial in terms of lessening, having a lower incidence of cardiovascular disease, and I'm just going to go back to the discussion right here to give you the specific numbers. Just give me a second here as I pull up the right portions of it.
Study Results
So they found that those following more of a Mediterranean style diet had a 56% lower incidence of fatal cardiovascular disease, 16% lower incidence of lower total cardiovascular disease, and 35% lower incidence of overall cardiovascular disease when you compare and you bring fatal and incidence of cardiovascular disease together.
So essentially this big 12-year study, you're looking at 44000 men and woman saying the same thing we just saw in that previous study, that eating more fruits and vegetables, adding healthier fats into your diet is actually very good for your heart and obviously your entire arterial system.
So we're talking about the heart, we are actually about heart health, cardiovascular health. We're also talking about brain health, because if you could prevent your likelihood of developing stroke. We're also talking about for men specifically, erectile dysfunction, ED, where Viagra and Cialis have become two of the biggest selling drugs for men.
And who's the ideal man for those type of drugs? Somebody in their midlife, so 45-65 years old, and they're having erectile dysfunction. Why are they having erectile dysfunction? Because they can't get an erection, or they have issues with that. Why is that? Because they can't get enough blood flow to their penis. Well, why is that? Because their arteries are not healthy enough to begin with. So they're having heart-type of symptoms.
For instance, an occlusion, shutting down of blood vessels that have become clogged up because of cholesterol build up or rancid fats that are causing inflammation in the area that a lot of men associate with fertility and obviously manhood. So those same men are probably at a greater risk of heart disease as well, because what's happening in the penile region is simply a microcosm of what is happening throughout the entire cardiovascular system. If you have erectile dysfunction, I guarantee you are also at a greater risk of having a heart attack or even a stroke down the road.
Anything that relates to the health of the blood vessels is all really part of the same thing. So healthy fats, health fruits and vegetables, you want to get lots of antioxidants in to sequester the free radical damage that's been caused by smoking, alcohol, stress, these rancid fats. And that's why eating more of a Mediterranean style diet in conjunction with olive oil, omega-3 fatty acids is really the healthiest way to keep your heart healthy for as long as possible.
So, again, basic action steps: It's not rocket science, okay? Eat less crap, eat more fruits and vegetables, and add in more good quality fats-four tablespoons a day of olive oil-it's not going to make you fat. It's going to protect your heart and you're actually getting good fats into your body.
So if you're following Weight Watchers or any kind of calorie-counting thing, and they tell you half an avocado is like half your points for the day, or that adding olive oil to your salad dressing is bad, well then maybe you should look at another way of improving your health other than those ridiculous types of recommendations, because although you will lose weight by cutting your calories, you don't want to be eating calories out of a box. Understanding the quality of the ingredients is what matters most.
So with that said, we'll end today's episode on that note. Remember that if you have not subscribed on iTunes yet, I'd highly recommend and appreciate if you did, because then you'll get these daily or several times a week podcasts, delivered right to your iTunes, so you don't even have to think about it. If your listening to this in iTunes, just click on the subscribe button.
Also if you enjoy the podcast, I'd really, really love to hear your feedback. Leave a rating or a review in iTunes as well. So you'll have to listen to this in iTunes, and then I believe there is a rating or leave a review button somewhere in there, and if you could do that it would be great, because what we're trying to do, we really want to do is get this information to as many people as possible, because for whatever reason, millions of people are still clueless with respect to their health, and when this information comes out online, on TV, in the newspapers, and you're not too sure what it means, well, this podcast is devoted to give you some really good fundamental understanding and alternative insights into what this information means for you.
So we want to help more people, and we can't do that alone, that's why we really appreciate rating, a review both on the iTunes podcast, channel for this podcast. It would really, really be appreciated. So if you can subscribe and leave a rating or review that would be great, and again, don't forget to come back to the blog at SuperNutritionAcademy.com/blog where you can ask questions, post comments, and stay up to date with all the great happenings with this podcast and Super Nutrition Academy.
So until next episode, we'll be talking about some really cool stuff with respect to vegetable oils and heart health. We'll take this to the next level. That will be coming your way in a few short days. Until then, I'm Yuri Elkaim. Thanks for joining me. Have a great day, and we'll see you then.
Related Posts:
---
Tags: mediterranean diet, mediterranean diet stroke prevention, mediterranean-style diet

About Super Nutrition Academy

Super Nutrition Academy is the ONLY nutrition course that makes it easy for everyday people to understand the complex relationship between nutrition and health. If you're tired of all the conflicting health information out there and want a clear-cut, evidence-based understanding of the nutrition and health topics that matter you, then get started today.

---