Categories super nutrition academy health class

Episode #2
All About The Flu – What you Need to Know
Click here to subscribe in iTunes (and download)
Welcome to Super Nutrition Academy's Health Class, with your host and registered holistic nutritionist, Yuri Elkaim. Tune in each week for up to-date insights on breaking health news and best practices on how to eat for awesome health. It's time to get smarter, healthier and regain your sanity in a world of information overload. And don't forget to join Yuri at supernutritionacademy.com, so you too can master your nutrition and health.
Hey Yuri here, I came here to welcome to episode 2 of the Super Nutrition Academy Health Class. I'm excited to be back with you to bring you some amazing insights into a very common topic now a days it is which is the flu and different viruses that are going around. Now before we get into this I do need to say as a disclaimer as this information is not a replacement to medical advice that you'll get for a doctor. So please be sure to take this information to consideration and obviously discuss this with your doctor. So this is not meant to be medical advice or any kind – anything like that, it's just to inform you and equip you with better tools that you can be a little bit more educated about the stuff that's going on. So this week, we're going to be talking about some really interesting stuff that's been happening in the news and obviously February is the peak of flu season in the Northern Hemisphere. So it's really a fitting time to discuss this.
So what we're going to be talking about today are a couple of different things. We'll be talking about the Norovirus, we'll be looking at influenza, we'll also be talking about this huge uproar with something called the coronavirus which is actually pretty funny. So not funny in a sense that obviously it is just funny in how the media is going to blow it out of proportion and that's one of the reasons that I've put together this podcast to bring some perspective to some of the media nonsense's out there. So let's get started by talking first of all, I'm going to give you a personal anecdote about this specifically because a couple of weeks ago I was in Tampa and I was down there with some friends from the Health & Fitness industry.
Norovirus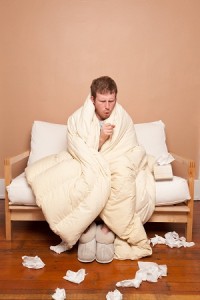 We were having a great time over a couple of days, kind of celebrating the New Year and we're off for dinner one night and all of the sudden, it was about 9 o'clock at night at the restaurant, all of a sudden, and I was probably with about 9 people and I told them, sorry guys I have to get back to the hotel, I really do not feel well. And it just really it hit me out of the blue. I got back to the hotel and I don't mean to be graphic here but I literally, like blew chunks, I spent from 9 o'clock till about 5:30 in the morning going back from bed to the toilet, bed to the toilet throwing up, diarrhea the whole bit, but it was one of the worst sessions I've ever experienced in my life and this is worse than when I was like in my early 20s and I had a bad experience in Acapulco as a college student having had too much to drink. And thankfully I've learned a lot since then, with Montezuma's Revenge, they have all that stuff in New Mexico, this was worse than that. And I mean we're talking about a grown man like crying between bouts of vomiting. It was really, really bad.
Flu Symptoms
So if you or anyone else has experienced this, this is Norovirus, also known as Norwalk virus and it's debilitating at least during the time, when you're vomiting and so forth. So very common symptoms of the Norovirus include, obviously vomit, diarrhea, abdominal cramping just because your body is trying to purge all that out, so it assumes a huge amount of activation of the abdominal muscles and because you're losing a lot of pretty much everything, I mean I got to the point where I was ejecting bile. It was really just not fun at all.
So again I apologize for the graphic detail, but so the other thing is that it obviously depletes your energy because if you're ejecting all the stuff or you're evacuating all the stuff at your body, you don't really have much left. Hydration is an important issue, so the next day, I was actually in a meeting all day and all I drank all day pretty much was water, Gatorade, I had a couple of crackers and some bananas. Just too kind of rehydrate myself and come back to life if you will. I, even when I got better, I was still out of commission. I was still more tired than normal for probably four to five days.
So this is what you can look forward to with the Norovirus, okay. And this year especially we've seen a lot more of it and interestingly enough, it has been, interestingly, I mean its ironic that it hasn't been covered as much as in the media at least from what I can tell compared to the coronavirus. And the coronavirus, we'll talk about in a second is seems to be, I mean its funny how there is such a discrepancy here. But the Norovirus, it's very, very common it's very, very contagious. Okay?
So the reason I contracted it was that couple nights prior to me getting it, I got it on Thursday night. I was up with my son Oscar, who at the time was 2 and he started to cry in the middle of the night. We went to his room and there was just vomit allover his bed. So we cleaned everything up, got him out of there and I decided to spend the night on the coach with him. We covered the coach in towels and I just said, if he is going to throw up, might as well have him throw up on the towels as opposed to a fresh bed. So we spent the night together and he was just again same thing with him, he was just waking up every 20, 30 minutes, little throwing up here and there and just poor little guy, I mean, it's just so brutal to see him go through that.
I really made a conscious effort to obviously be there for him, but at the same time understand that this is very highly contagious and to kind of keep my distance and really wash things as much as I could.
I felt fine for the next two days. I was thankful because I was on a plane the next morning and I didn't want to come down with that in the plane. I was fine for that day, fine the next day and then it was, again that, 48 hours afterwards that it just hit me like a ton of bricks.
So that's Norovirus and the reason I want to talk about it is that there is a couple of things that are really important to understand with virology and communical diseases and I think the Norovirus is actually really pertinent in helping us kind of demonstrate this in the fact that even if, you can be as healthy as you want, but sometimes there are just certain things that are out of your control. Okay?
Flu Prevention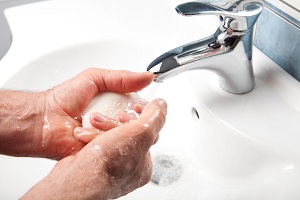 I mean in terms of preventing the flu, preventing the Norovirus and other types of viruses, it really comes down to hand washing, but not growing crazy with it, we'll talk with that a little more specifically in a bit, covering your mouth when you cough, this is something we've tried to teach Oscar at a very young is, if he's coughing or sneezing to cover his mouth and not to cough on food or another people's faces, okay.
So again these germs spread by kind of the saliva, air-born contact, but also hand-to-hand is very, very common. So if you're shaking someone's hand during flu season, the susceptibility of you developing or coming down with something could be greater. So you really want to avoid that kind of stuff, maybe do a fist pump like Howie Mandel does, but those are some very simple things that you can start to put into play is hand-washing. But I do want to mention something about hand-washing, okay.
Hand-washing with soup, not antibacterial nonsense, okay, the part of the problem in our world nowadays is that we have all these new viruses and bacteria that are constantly mutating because of our excessively clean environments. And there has been a lot of studies done looking at the difference between immune systems and the development of allergies and eczema in cities versus the country.
So if you grow up in a farm, you and I'm not just saying, this is actual research that has been done. The likelihood of developing allergies and asthma is tremendously diminished versus if you grow up in a city. If you grow up with several brothers and sisters and you're the youngest in your family, your likelihood of developing immune related issues and becoming sick and all that stuff is a lot lower than your oldest sibling because you've now been exposed to several kids' worth of bacteria and viruses and all that stuff, I'm sure I mean it adapts that.
If you grow up with pets, if you have two dogs, that's very, very protective for developing a strong immune system. Why is that? Because when your dogs go outside and they run around in the dirt and they roll around, they bring those microorganisms into the house and as a young, young baby, you are interacting with that and therefore your microbiam that gut flora inside of you adapts that as well. So part of the problem in our modern world is this excessive cleanliness.
So we've got fluoride and our microbiam this bacteria, this micro, the microorganisms that naturally live within and around us are so diminished and they're very, very important for proper immunity.
So we're seeing a lot more problems nowadays I believe because we're so impoverished from the very young age of these indigenous microorganisms. We don't play in the dirt as much anymore, everyone telling you to spray down your coach and your whole house with Febreeze, use antibacterial soap, all these gel antibacterial hand washes everywhere you go it's excessive. And the problem with the antibacterial stuff is first of all, we know that the over use of antibiotics is a big problem and the reason for that is because the more you prescribe antibiotics, the more the bacteria are able to adapt to that and then change their strain. So we get this superbugs right.
So it's a very, very, it's a bit of catch 22 because we want to do things that will obviously stop the communication to these disease but at the same time we used to understand that sometimes antibiotics and vaccines are not necessarily the best way to do it all the time. So with that said, also antibiotics, if you have the flu, understand that the flu is a virus, it's not a bacteria. Okay?
So if you have the flu you should not be taking antibiotics. If your doctor says, well, we should give you antibiotics because you have the Norovirus or the flu or a parainfluenza virus which mimics very similar kind of flu symptoms. You need to question your doctor's judgment there, because if they're not bacterial I don't even know why they would suggest that.
And we'll talk about flu shots and vaccines in a second, but just some really simple things to understand about how this all kind of comes into play. So coming back to hand-washing for a second, the reason, we don't want to be crazy with hand-washing because the other reason is that your skin is your body's first line of defense. Okay?
So your skin is a semipermeable membrane, it's your first line of defense against bacteria, against microorganisms. If you get a cut in your finger there is a breach in that defense and therefore things can get in.
But here is the other thing, your skin produces oil and these oils are, they're important for lubrication for the health to improve skin and that's a natural thing. Now if you're continually washing yourself with soap all the time, you're going to dry your hands out and just to give you simple analogy that if you wash dishes over the sink and not just within your dish washer, you'll probably realize that your hands get pretty dry, right, and that's because that you're constantly using and dish detergents that's removing the oil, the natural oil secretions from your skin. Okay? So we don't want to have that because those natural oils are part of the protective mechanism your body uses against viruses, bacteria and other things like that. Okay?
So, that's just some of kind of basic one-on-one about viruses and kind of immunology. Again we're not going to go too crazy and see detailed because I don't want to overwhelm you with this stuff, but I do feel that is important for you to understand at least at a fundamental level the basics of how this works.
Now, we're going to look at some stuff. So we talked about the Norovirus right, how it's – I don't think it has, I mean personally I don't watch the news other than doing research for this podcast because the news is very negative and its very pessimistic.
So but I do find it actually pretty amusing when they cover some health related topics, because a lot of times remember they're just looking to fill content. They're looking to fill airtime, so they just kind of pile in content and whatever is going to catch people and remember what bleeds leads and so if it bleeds it leads if its compelling if its negative is someone got shot on the face, you're going to watch that versus something little bit more positive. So they're all looking for ways to scare us and one example of this is the coronavirus which has received a huge amount of press in the couple of weeks. So what is the coronavirus?
Coronavirus
Well, there are three main viruses that cause the common cold. One of them is the rhinovirus, you probably heard of that, another one is called the adenovirus and then there is the coronavirus. These are three viruses that are happening, again that are present all the time. And the thing is that during flu season it's not just the influenza virus that is causing people to get sick or to catch the flu, it's the Norovirus. It's the influenza A, influenza B, the parainfluenza virus, it's the rhinovirus, coronavirus, adenovirus, respiratory synctial virus, RSV, there is a lot of different things going on, okay, some of them are little more pronounced than others.
But with the coronavirus, so here is, its kind of laughable okay because all these media outlets and all these different organizations are making this huge uproar saying that this is the next SARS, its like, oh my god people are all going crazy, we need to kind of keep this at bay. And maybe it's a good thing in a way to kind of be proactive about this, but at the same time, let's look at the facts. As I'm recording this, there have been 12 cases of coronaviruses, okay, 12 cases worldwide five of them deaths. Okay.
So again it can be pretty serious, but again 12 cases in compared to the Norovirus which in most cases does not lead to death unless it becomes extreme. I personally probably know six people in my immediate surroundings who contracted the Norovirus at the same time as I did or did as a result of coming into contact with me. That's, I mean that's unfortunate. I had two friends that came down with similar symptoms as a result of just being in my presence. So I apologize to them, sorry guys. So right there, right, just one person myself, six people within one or two degrees of separation contract them with the Norovirus, meanwhile the media has made this huge stink about the coronavirus which 12 cases around the world, okay.
So we need a little bit of perspective here and so it doesn't matter whether we're talking about the Norovirus which is, the Norovirus basically sets a base camp in your intestines and it populates over above 48 hours and that's when it takes effect, but it's obviously very, very contagious but the thing here is that it's not about getting a vaccine, like it's not like you get sick because you have a deficiency in vaccine. That's not the problem.
The problem is that if 100 people for instance, so if 100 people are exposed to influenza A, do all 100 people get infected? Do they exhibit symptoms of the flu? Well the answer is no. Okay. So I mean we just know that intuitively right, but let's say 20 people get it, 80 people don't. So what's the difference or why don't those 80 people get the flu all those 20 people do?
Well the big thing is that the common theme, the common trade amongst these 100 people is that they're all exposed to same virus, okay, so that's the same. What's not the same? What's happening inside their body? Louis Pasteur, who is the Father of Pasteurization, he was also the Father of the Germ Theory of Disease, which says we get sick because of germs.
Now this is early in its career, later in his career and actually before he passed away, he said that the germ is nothing, the environment is everything. And what he had learned was pretty much refuted by the medical community because by that time the germ theory of disease had really taken up shop within the medical establishment as the cause, the framework of disease and it's very convenient because humans we like to see there got to be a bad guy. If something is wrong, we need to find an enemy and it's very simple for health if, it's not us, god forbid we're not the problems, right, it's something else.
But I want to tell you that we are the problem and I know that it's very easy to absorb the pain by saying that is not your fault, it's not our fault, blah-blah, the reality is that it is our fault. We have to take responsibility for our health and the reason for that because the environment inside of you is ultimately what will determine whether or not you get sick or not in most cases. Okay?
So again personal anecdote from my life, I used to eat terribly for 20 some odd years in my life, 24 years in my life. I had terrible eczema asthma when I was young, developed an autoimmune condition where I lost all my hair when I was 17 because my immune system just went crazy because it couldn't take it anymore. I was eating lots of processed foods, lots of grains, lots of dairy, very few fruits and vegetables, just a very, very poor North American diet, very low energy and just not in good health. I would get sick probably 3 to 4 times a year with cold flu, soar throats you name it.
So, thankfully, several years later, I was able to figure out what was going on and I went back to school and studied holistic nutrition and it changed my life. I really did change my life in a course of a couple of weeks. I learned about raw foods, plant-based foods, natural nutrition and I was just blown away. I mean and this is after having graduated in kinesiology from one of the top 20 universities in the world and still being clueless about more or less about how to eat well.
So I was, I mean, I was just being exposed to stuff that people at the university level were never talking about it. I mean these are dieticians and doctors are my professors and nothing of this was being discussed. So I was able to by implementing a lot of these natural nutrient strategies really reversed my health. I was able to overcome my hair loss, I re-grew my hair in a couple of weeks, although I still keep my head shaved, because my claim to theme now for more than decades was a lot easier that way. But more importantly I had more energy and the cool thing for me from a sickness standpoint is that from 2005 to 2012, seven years, I think I got sick once, seven years, okay.
That's how powerful your diet in lifestyle can be and I know it's been very active. I played professional soccer up until I was 24, so it's not like I was unfit. But my diet was terrible. I also tell people you can be fit, but not necessarily healthy and that was exactly where I was. So one answer is eat a lot more healthily, I changed my life. So literally it was that powerful.
So now when we're talking about, it's not a matter of getting a vaccine, it's about taking care of yourself internally and doing things to support your immune system that will help you minimize your risk of contracting one of these problems.
Again, just here is another example. If you have kids, our son Oscar, he started half days in Montessori school when he was 18 months old, so that's pretty young. He had never been sick up until that point, as soon as he went to school, boom, he is sick within the first one or two weeks and then as with all kids, they spread the stuff around, they get sick, but why is that little kids get sick and teenagers don't get as sick in those environments. It's because they haven't developed their immunity properly yet, okay.
So if they have, if these young children have developed proper immunity then they're likely to getting, if they're likelihood of developing these different viruses or colds or flu's isn't much more diminish. So it takes a bit of time obviously for that immunity to kick in and that's why things like breast-feeding are very important, a healthy diet from a young age are really important. And then there are some strategies that we can put into place.
So I want to talk about a couple of these strategies to really to defend off the likelihood of developing of whether it be the common cold or the flu, but before I do, I want to talk about one very common strategy that I'm sure you've been beaten over the head with from the medical community, from propaganda on the media, TV commercials, flyers, whatever else. And that has to do with flu vaccines.
Flu Shot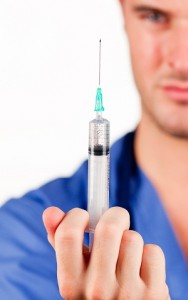 Now I'm not going to talk about, I don't want to get into the debate here of whether they're good or bad, I mean it's totally up to you. Personally I don't vaccinate my kids, we decided to vaccinate Oscar for the first six months and then we decided against it. I just having done all the research and yeah it's not good. I mean I'm not going to go into the whole debate that it causes autism because there is Formaldehyde and mercury and all that kind of stuff in there. That's beside the point.
What I want to share with you right now is that there has been some really startling research showing that flu shots are not even effective, okay. We're seeing people get that are getting vaccinated with flu vaccines and they're still contracting the flu, okay. So why are we being told to get this stuff.
I mean there is one thing if every single person in the world gets the flu vaccine, I'm sure these pharmaceutical companies would be jumping up in joy, but the reality is that freedom and choice, I personally don't believe we need a flu shot especially vaccines for the flu, if you, I mean there is other obviously other conditions other things that they're trying to prevent against whether it be measles or mumps or whatever, those vaccines are, we're talking specifically about the flu here.
Those other things are separate but I think in most cases we're pretty much okay with the vaccines, so I want to share some really enlightening stuff with you about this topic here because I know that it's a very controversial topic. I want to approach it as diplomatically but also as subjectively as possible because I think there are some really interesting insights to gain from this.
So first of all, I want to bring up some really interesting stuff that I don't know if you know about, but Sweden banned the vaccine for Pertussis which is like the whooping cough in kids in 1979. And Pertussis can be pretty dangerous because it can lead to I mean it can lead to death in kids.
So it banned the vaccines of Pertussis because the government says okay well this is too dangerous and it's ineffective and surprisingly or not surprisingly infant mortality dropped afterwards, okay. Sweden now maintains one of the lowest incidents of infant mortality in the world. And this is interesting considering that Sweden is a northern country. They actually get less Vitamin D than countries around the equator and Vitamin D is one of the nutrients you need to be getting more of if you want to prevent the flu and cold. Okay? So Vitamin D is very, very important.
Here is another one, in 1975, Japan raised the age of the Pertussis vaccine to 2 years of age because previously they had been administering it to kids under 2. And since that time, the incidents of sudden infant death syndrome has literally disappeared in Japan. Okay?
Also countries with voluntary vaccine programs, such as Canada where I live, or the United Kingdom have lower infant mortality rates than the U.S. and any country where we're kind of mandating the absolute need for these vaccines. We're seeing more and more problems.
Every year in the U.S., the stats are showing about 12,000 to 14,000 reports of adverse reactions associated with vaccinations including hospitalizations, permanent brain damage and death in some cases. So there is a lot of different vaccines out there for measles, mumps and rubella.
So I mean there is a lot of stuff out there, but essentially what I want to share with you specifically is something about the flu here, but I'm just trying to find the, I'm just kind of shifting through my notes here, so just give me a second.
Okay, so one of the studies, where are we here, okay, so one of the studies that was done looked at, where are we, okay, there we go, sorry, sometimes my notes are all over the place, that's where you get.
Okay, so there is a recent study that's done at the University of Minnesota and it was published in a very prestigious journal called The Lancet, if you've ever seen that you know what I'm talking about and what they did was, they looked at 5,000 studies, that's quite a few study.
So this is a med analysis, right, so they looked at 5,000 studies published over the last 45 years and then they narrowed it down to the most accurate 31 studies that covered both 30,000 people within those studies. And what they basically concluded looking at these 31 studies was that flu shots are pretty much out of date and in fact they're using in most cases flu vaccine from the 1950s. Okay?
So these are, we're talking about how quickly viruses can evolve and change while a lot of vaccines up until that point, again over the last 45 years or so, not to say that every single vaccine today is using outdated vaccines, but over the course of their investigation most of those vaccines were again half a century old. Okay?
So the bugs back in 1960s are quite different than they are now, pretty crazy. I'm just going to give you some more numbers here.
I'm shifting through here. Okay, so one of the – so they looked at just over 31,000 people, okay, and they compared the outbreak of flu in people getting flu shots against those who got a placebo, out of the 13,000 people getting a placebo, 357 round up with the flu. Okay? So that's about 2.75%. Out of the 19 or so thousand people getting a flu shot, 221 still got the flu. That's about 1.18% of the group.
So, maybe not statistically that difference, I mean it's kind of the doubling of people getting the flu in the first group were getting a placebo, but it all comes by down to absolute versus relative risk. I mean I'm not going to into the difference between them, but the differences are very, very minimal with respect to our flu shots actually preventing the flu or not.
Now, more recent researches saying that vaccines are 70% effective, yet we're seeing that there is now close to 94% failure rates in a lot of recent trials. So again there is a lot of debate around this, yeah it's just such a tricky subject.
So I just wanted to bring that up to kind of bring you up on some of the information that I've come across recently about this subject and again it's not about we don't have a deficiency in vaccines. So we have this deficiency internally and turns where our internal environments which is not strong enough to prevent these problems from happening in the first place.
So I've spoken to many people about this, actually a good friend of mine who is a doctor. I was talking to him about this a little while ago and he was saying that one of his previous clients was one of the leading people at the CDC, the Centers for Disease Control pretty much in the U.S. And he says, so this gentleman from the CDC said, he doesn't even vaccinate his kids because he knows and have seen what goes into the vaccines.
So I don't want to make this whole episode about vaccinations and flu shots, but I do want to bring this up to, it needs to be discussed right, it needs to be discussed within the household, with your doctor and in an informed way and at the end of the day, what I'm trying to get across is not so much about well that vaccines lead to autism or whatever else, its that we can't necessarily rely on something outside of us to protect us. Okay?
I think that's the problem. We live in a society where those this kind of this magic pill promise and I think that if we look at, okay, how can we as individuals fortify our own defenses so that we don't need these vaccines and we can stay healthy through ourselves as opposed to this kind of acquired immunity by taking in dead vaccines or 50 year old vaccines, I think we're a lot better off.
Action Steps to Stay Healthy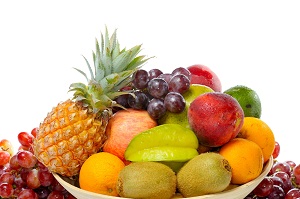 So I want to give you a couple of strategies to help you do that. So we'll kind of – we'll finish off this episode by looking at a couple of action steps that we can take that you can take or your kids can take starting today to stay healthy.
So first of all, we talked about hand-washing, okay, so hand-washing not in excess but let's say you're at school and you come home instead of digging your hand into a bowl of blueberries then wash your hands first. Okay, but don't wash your hands every 5 seconds with soap or antibacterial stuff.
Secondly is covering your mouth when you cough or sneeze that's just a common courtesy with other people, you don't want to cough in people's face, you don't want to cough on their food, just seems like common practice. But also using the sleeve sneeze, don't cough in your hand because again hand to hand communication, if you're shaking somebody's hand, now your hand is full of that, full of those particles, okay, so sneeze into your sleeve, get it into your arm, not into your hand. So that's what we can do from a kind of non-nutrient standpoint.
Now from a nutrient standpoint, we want to look at doing things that are going to support your immune system and not wear it down. So first of all, I talked about getting enough Vitamin D.
So Vitamin D is really important because as I just talked about more and more people and now more and more experts are saying that flu is, I'm not going to say cause but it's more, it's highly correlated to a lack of Vitamin D more than anything else and that's very interesting because when you look at the countries that have flu epidemics during the winter months, so for instance November through February, we're looking at the Northern Hemisphere where we have the least amount of sunlight during that time. In the Southern Hemisphere, the peak of flu season is August which is their winter when they have the least amount of sun.
So it starts to make a lot of sense, when you understand how Vitamin D is so important for so many things inside the body, it's crazy. So we need to get more Vitamin D in terms of natural sunlight, get full exposure if you can a couple of times a week without sun stream, 10 to 15 minutes is fine.
You also want to be looking at perhaps supplementing with a Vitamin D3 not looking at fortified foods because they use artificial stuff, but looking at supplement to some of the Vitamin D3 as a very, very effective way of upping your Vitamin D levels.So that's the first thing you want to look at.
Second thing is you want to look at basic antioxidants immune support of nutrients, so looking at things like Vitamin C, zinc, selenium, Vitamin A, Vitamin E, okay. So you can basically sum those as ACES and zinc, okay, sum of Vitamin A, Vitamin C, Vitamin E, selenium and zinc. Those are the big nutrients that are going to support your immune system and keep you healthy.
So the good news is that you can get a lot of that stuff, you can get your Vitamins A, C or Es through plant-based foods. A is, Vitamin A is very, very abundant and sweet potatoes, it's actually the highest in sweet potatoes, more so than carrots, carrots is obviously a very good source as well.
Vitamin C, you can pretty much get that in all fruits and vegetables. Vitamin E, very, very high in almonds, so if you enjoy almonds, raw almonds or almond milk you're going to be getting a decent source of Vitamin E. Zinc, a little bit tougher to come by, you want to look at things like pumpkin seeds, oysters obviously its might as come in practice in most people's diets, but pumpkin seeds are very, very high source of zinc.
You can also look at supplementing with zinc if you want to, then obviously if you're reading a red meat you'll get a bit of zinc there as well. And then selenium, selenium is a very, very powerful antioxidants and it's most prominently found in Brazil nuts. So Brazil nuts contain the highest amount of selenium and the good news is you only need one Brazil nut per day to meet your requirements for selenium, that's pretty amazing, okay. One Brazil nut per day, talk about popping a pill right. So selenium is very, very important and one Brazil nut a day will give you the selenium you need. So these are some very, very simple things.
You can also look at using a good quality probiotic to replenish your gut floor get those good battery to back in and obviously getting a quality sleep reducing sugar intake because sugar is obviously going to depress your immune system.
Those are some very simple strategies that you can put in the place; again this is not rocket science. When you start to understand how your body works on and your immune system works and you look at the nutrients that will support you and there is obviously a couple of others and a bunch whether to kind of plant based for stuff that'll be more kind of more boosting and more supportive, but for now just start with those, it's a great place to start. And essentially just avoid the crap, right that's what I did.
I just moved away from a typical North American diet to incorporating more natural foods that were just supporting my immune system because I often say how you heal anything is how you heal everything. So if you want to prevent the flu, how you eat for that is also very similar to how you eat to have more energy, it's also very similar to have how you need to lose weight. So whatever it is, okay, the body response very similarly to this kind of general framework of eating closer to nature.
Recap
So with that said, let's just quickly recap on some of the stuff we talked about the Norovirus is this intestinal virus that's causing all sorts of vomit and diarrhea all around the world, a very, very contagious so just be careful, not to come into contact with people who have it or stay away from as best you can. Don't rely on flu shots and vaccines, take care of yourself by boosting your own health with good quality nutrition, adequate sleep, good amounts of natural sunlight, reduce your sugar intake, avoid the crap, you'll be a lot better off with that.
So I hope you found this episode has been helpful to you. Again if you want to go deeper into this material, we have an entire module within Super Nutrition Academy that talks about immunity, vaccinations, well not too much about the vaccinations, but understanding how viruses work, how we can prevent them, eating to be as healthy as possible.
If you want to learn more about that stuff and how you can really become like a superhuman if you will then be sure to join me at supernutritionacademy.com and that's really, it's kind of the nutrition school for everyday people. If you don't really care about becoming a nutritionist or a doctor, you can acquire the level of nutrition savvy that most nutritionist would have without spending thousands of dollars in tuition or hundreds of hours over a month in class time.
So check it out, supernutritionacademy.com it's an amazing, amazing academy. There is really nothing like it on the web as far as I know and I look forward to seeing you there. So until next time, have a great day, take action on some of the stuff we've talked about in this episode and we'll talk to you next time.
Related Posts:
---
Tags: flu shot, flu symptoms, norovirus

About Super Nutrition Academy

Super Nutrition Academy is the ONLY nutrition course that makes it easy for everyday people to understand the complex relationship between nutrition and health. If you're tired of all the conflicting health information out there and want a clear-cut, evidence-based understanding of the nutrition and health topics that matter you, then get started today.

---