Categories super nutrition academy health class

Episode #30
Scary Facts About Obesity
Click here to subscribe in iTunes (and download)
Hey, Yuri Elkaim here. Welcome to another episode of the SNA Health Class. In today's episode we're gonna talk about the obesity catch-22. Obviously, I'm gonna explain what that is and why it matters to you even if you're not obese. But if you know somebody who's heavily overweight or obese, then you're gonna wanna share this information with them.
Facts About Obesity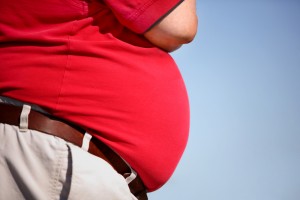 Now, the reason I'm gonna share this with you is because I was recently reading an article online which discussed a new study that came out of the journal Obesity. Essentially, what this study showed is that obesity likely reduces the risk of reducing physical activity levels in women, in this particular study, but we can pretty much say, as a general rule of thumb, obesity's gonna decrease the level of activity pretty much among men and women.
We don't need to necessarily go into the specifics of the study. What they did was attach accelerometers to the study participants instead of asking them to voluntarily say how much they exercised or walked during the day. They basically had a little deice called an accelerometer, which is give them a much better reading of how many steps or how many minutes of activity they took.
What they found is that over the course of a 20-month period—this is a good, almost year-and-a-half study—they found that those who were obese lowered their activity level by about 8 percent over the course of the 20 minutes, which, in this study, accounted to or made up about 28 activity minutes per week. That's a significant amount of time when you think about how sedentary those people are. Twenty-eight minutes could make a little bit of a difference in a lot of people's lives.
What they're trying to say in the study is that being heavier tends to decrease your ability to be active, and that makes complete sense. This is the obesity catch-22: In order to be fit and slim and healthy, you need to be active and obviously you have to eat well, but let's just talk about the activity standpoint in this episode.
You need to be active, but the heavier you are, the less you wanna be active. It's this vicious cycle that is very tough to get out of once you're in the thick of it. I wanna give you some ideas as to why this happens and how you can overcome it. First of all, the first, most important thing is, really what it comes down to is Newton's first law, basically it's called inertia.
Bodies at motion tend to stay in motion, whereas bodies at rest tend to stay at rest. In space there's no air resistance, so if you push a rock, it'll just accelerate to the point where it reaches a terminal velocity, and it'll stay at that velocity indefinitely until it hits something else or something stops it. On Earth we have wind resistance, we have gravity working against us. If you were to push that rock, there'd obviously be friction of the ground or wind resistance that would limit its trajectory and gravity would obviously pull it to the Earth.
But when we look at human beings, we're the same way. If you lay on the couch all day, the likelihood of you wanting to get off the couch and go work out is very, very slim, whereas if you're already out and about and you're active and you're feeling good, the likelihood of you wanting to continue that or maybe go to the gym or do something else that's proactive or productive is a little bit greater. This is why they all say, "If you want something done, give it to a busy person," because momentum is the secret to overcoming this obesity catch-22.
The problem is that inertia—you can think of inertia as momentum. If momentum essentially means…we all know what momentum is, right? I'll just give you the Wikipedia definition just so we're on the same page. It's the linear momentum and is the product of mass and velocity of an object. That doesn't really make much sense, but, essentially, the more you move, the more whatever you're doing, it's easier to continue doing that, right? Pushing a rock up a hill is very tough, but once it gets to the hill and it goes down the other side, it's very easy for it to kind of perpetually do its thing.
The same thing for us. Once you realize that it's helpful, because if you realize that you're in a bit of a funk, you don't necessarily feel like going to work out, you don't feel like going for a walk. We all go through these up-and-down phases, but when you understand that, really, momentum is what's holding you back, not necessarily…really, it's not necessarily anything else.
It's not like a mental thing in a lot of cases. It's simply the fact that you're simply used to sitting down more. We're spending hours a day; it's easier to watch TV; it's easier to put on the TV and flip through the channels than it is to get off the couch and do some movement.
The first thing you need to do in order to break this catch-22 is be aware of what's happening and, secondly, is to break the cycle. Initially, it's gonna be very uncomfortable to say, "You know what? Oh my God, I really don't feel like getting off the couch today," or, "I really don't feel like getting out of bed early this morning." Those first couple times suck; it's really tough. But the more you do it, the more and more and more you do it, every single day it becomes easier.
I'll just give you an example from my own life. I've always had the resolution or the goal of waking up very early in the morning. Earlier this year I was waking up at 5 a.m., I'd do about two hours of work. Then seven o'clock rolls around and the kids are up. It was great. Two hours to do really focused work; it was amazing.
I've wanted to do this for years, and I've never really stuck to it. I've done it for a day, gone off for a week, back and forth. Finally, this year I said, "You know what, I'm gonna do this. I'm gonna make this happen." For six weeks straight—I think I missed one or two days—but for six weeks straight pretty much, I woke up every single day at 5 a.m., Monday through Sunday, and I did my thing.
The first couple things really were not fun. I don't enjoy, even to this day I don't enjoy waking up at 5 a.m., and I've actually stopped doing that because for some reason, there's something in side of me that's saying I don't need to get up at 5 a.m. What's the purpose of this? I don't enjoy getting up at 5 a.m. I don't like getting up when it's dark. I can get everything done I need to get to even if I wake up at seven or six-thirty.
The urge, the impetus, the pull for me to get up at 5 a.m. is very, very minimal now, and that's why I'm not continuing to do that. At the time, though, at the beginning of January, when I kind of devoted to this goal, my motivation for doing so was a lot higher. That's really what it comes down to. Getting that momentum going begins with a certain level of motivation, which can only come from inside of you.
There's a certain level of pain that we need to experience before we decide to change. Usually, we're not ready to change until our pain threshold has been exceeded. With weight loss, we see this all the time. We talk about this kind of thermostat within the body.
Let's say you weigh 200 pounds and your goal is to get to 150. There's a 50-pound difference and there's a lot of pain because you're like, "I'm fat. I don't like the way I look. This is disgusting. My pants don't fit. I can't stand looking at myself in the mirror." There's a huge amount of pain initially, and that makes you all gung-ho to work out, eat well, and you're like, "I'm gonna do this; this is it."
And then you start losing weight. You're getting reinforced by the great stuff that you're doing. You're down to 190, down to 180, you're looking at yourself in the mirror; you're starting to see your true self a little bit more. You're happy with where you are; that level of pain is diminishing now because maybe your pants are feeling a little bit more normal. You don't feel as self-conscious. The pain meter is decreasing.
And as you continue to lose weight, as you get closer to that goal of yours, now it becomes a little bit tougher in some cases to continue doing that unless you continue to ride the momentum, because if you don't ride that wave of momentum, of doing something every single day, whether it going for a walk, going to the gym, whatever it is, what happens is, as you get closer to that goal, that level of pain decreases.
Let's say you're at 155 pounds and your goal is 150. The level of work that you're gonna have to put it in to go from 155 to 150 is a lot greater than what you had to do to go from 200 to 190. It's called the lob of diminishing return. Unless you're riding that wave of momentum, where it's simply you're doing things on autopilot just because you've created a habit of daily activity, then it can be very troubling to really dig deep and find the motivation to go that extra little bit.
I'm telling you not for myself, but for all the people I've ever worked with, it's the same thing. We're all human beings; we all go through the same psychological battles. And remember this: Any physical transformation must be preceded by a mental transformation. You really need to be conscious of what's happening in your mind, the thoughts, the dialogue that's happening in your head, because a lot of that will either help you or hinder you from those goals.
Obesity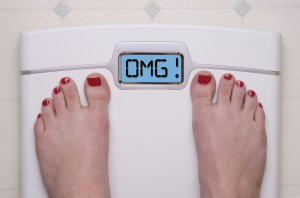 When we look at the obesity catch-22, first of all, if you're obese, then you need to get active, right? It's not tough because the first couple times of getting active is not fun; it's uncomfortable, you might get sore the next couple days, and that doesn't really reinforce you to continue going, but you have to bear with it. You just have to go through that initial amount of energy expenditure, if you wanna think of it that way.
It's like a rocket ship leaving the planet; there's a huge amount of energy that is required for the rock to leave the Earth's atmosphere, but once it's in the orbit, it's been said that you can literally tether with a string, you could tether the space shuttle around the Earth in its orbit simply because now that momentum and the amount of energy that's required to keep it moving is almost negligible. The same thing happens with us. The amount of energy we need to get something started is massive, but once you've started it, you need to ride that momentum.
It's very important to ride that momentum right to the end, right to your goal, and make it a lifestyle thing, because even once you've hit your goal and that level of pain is dramatically diminished, then it's very easy to take your foot off the gas pedal and say, "You know what, I'm comfortable now."
But what happens in that case is that if you stop riding the momentum, if you stop doing what you've been doing to get you to where you've gotten, then what's gonna happen is, the waves are gonna start to creep back in. let's say you decide, "Okay, I'm gonna allow myself a cheat day maybe more than once a week," or, "I'm only gonna go to the gym now once or twice versus three or four times."
As those bad habits start to creep back in, you start putting the weight back on. And as the weight starts to be put back on, now the pain level increases again. You get back up from that 150; maybe you're back up to 170 now, 180, 190. You're like, "Oh my God, what are we doing?" Now, again, that pain meter has almost hit its threshold and you're at, like, 190.
You look at yourself in the mirror, and you commit again to getting back on the healthy bandwagon. Again, you go to the gym, you eat well, you get down in weight, you come right down to that 150, 155 mark, and again, the pain meter has decreased. This is back and forth, back and forth, back and forth, this thermostat.
What needs to happen are two things. First of all, you need to continue riding that momentum. You need to take daily action, which is going to engrain daily habits, and you have to make those part of your life, because if this is something you do for three months and then you say sayonara, then you can say sayonara to all your hard work and those goals you wanted to achieve.
The second thing is: You need to reset your thermostat. You need to set your thermostat to a different level. For instance, in business I started out as a personal trainer. I was happy working 14 hours a day and making what I was making at the time. Then I got to a point where I said, "You know what, this wasn't good enough for me." I wanted to live a different life; I wanted more time and freedom; I wanted to help more people; and I wanted to make more money.
What I needed to do was start surrounding myself with people who are already at that level. Even today in my business, I'm part of various mastermind groups where I'm very privileged to have friends who are in very, very successful businesses. Not just in fitness, but in all areas of life—in real estate, in authorship, whatever it is, making millions, hundreds of millions of dollars. I don't say this to brag, but I say this to impart upon you the importance of raising your standards.
If you thought, whatever that level was that you initially thought you wanted to get to, once you get to that point and there's no level of pain anymore, you need to start setting your standards and resetting your thermostat. So, 150 is no longer the acceptable point.
Now, with weight, obviously it's a bit different. You don't wanna keep dropping the weight and dropping the weight and dropping the weight and becoming anorexic or anything like that, but you need to find other ways of raising your standards and keeping at the top of your game.
Otherwise, once you achieve a goal, it's very easy to sit back and say, "Okay, that's done. Now I'm just gonna be comfortable for a while," and you become complacent and then it sneaks back in. I encourage you to look for ways—and this requires a little bit of introspection—that are going to motivate and challenge you to continue making these daily actions a habitual way of living.
It's not just something that you do for three months or six months, it's just part of who you are; it's what you do every single day no matter what, because when you do that, you have pretty much infinite momentum. It's not even a consideration to get off the couch and go work out; it's just what you do, and there's no question about it. That's what you want; you wanna take a behavior that is very conscious initially and you wanna make it unconscious. You're turning it into a habit, you don't have to think about it.
And that is the real secret to overcoming this obesity catch-22. And you don't have to be obese for this to affect you; you could be 20 pounds overweight. It could apply to your finances, anything. Remember, the weight is simply a symptom of the psychology, of the underlying cause.
I hope this makes sense to you. I'd like to hear your feedback on this. Again, it's a little more theoretical, but it's very, very powerful when you start to really think about this and how you can apply it into your own life.
I'd love to get your feedback on this. Jump over to the blog at SuperNutritionAcademy.com/blog, find Episode 30, where we're talking about the obesity catch-22, and let me know what you think about this.
Is this something that affects you? Is this something that you can relate to? Have you gone through these ups and downs? Where is your thermostat set to right now, and what have you done to raise your standards as you've gotten to better and better levels of health? It doesn't matter if you're obese or not—hopefully you're not; I don't think you'd be listening to this if you were but you never know.
Anyways, I think this is a really important, some real, real golden nuggets. Go back through this again and listen to it a few times because this is really about the inner gain, the mind-set, the way you approach life, and that's gonna benefit you not just with weight, but in a lot of other areas.
Thanks again for joining me. Come over to the blog; let me know your feedback. I look forward to seeing you in the next episode.
Related Posts:
---
Tags: facts about obesity, obesity

About Super Nutrition Academy

Super Nutrition Academy is the ONLY nutrition course that makes it easy for everyday people to understand the complex relationship between nutrition and health. If you're tired of all the conflicting health information out there and want a clear-cut, evidence-based understanding of the nutrition and health topics that matter you, then get started today.

---