Categories super nutrition academy health class
Episode #35
A New Study Raises Questions about Whether Raw Fruit Affects Blood Pressure, Let's Find Out
Click here to subscribe in iTunes (and download)
Hey there. How's it goin'? Hope you're having a great day. Now, I'm pretty embarrassed, actually, because today's topic, we're gonna be talking about raw fruit and blood pressure.
I had a study that I was going to reference, and I've completely lost where I put it. I don't really know what to say. I feel bad. I had this study that I was gonna talk about, and I don't know where it is, so I apologize for that. However, I do remember the gist of the study, and it goes something along the lines of this: Raw fruit doesn't affect blood pressure.
Raw Fruit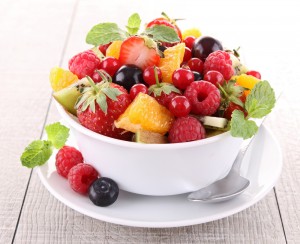 Okay, kind of hard for me to really take that seriously considering I've seen thousands and thousands and thousands and thousands and thousands of people following my Eating for Energy program, which is essentially just eating more raw foods. It's not about becoming a raw foodist; it's about eating more raw fruits and vegetables, essentially, but in a very particular manner. Time and time again I often say how you heal anything is how you heal everything.
Obviously, the program is about boosting your energy, but we get testimonials from people talking about weight loss, cholesterol levels lowering, blood pressure lowering, diabetes getting under control. It's not a cure-all obviously, but the way to approach any kind of health condition is often the same. It doesn't matter if you're looking to prevent cancer or you're overcoming heart disease or you wanna lose weight; the nutritional approach is very, very, very similar in a lot of cases.
When I see stuff like "raw fruit doesn't affect blood pressure, it kinda makes me wonder why, again, there's so much ridiculous science out there, and so much of it is, at the very minimum, misleading, because what happens is, this becomes a bit of a controversial statement. You can see it on the news now, right? "Six o'clock news tonight: Raw fruit doesn't affect blood pressure. What you need to know, news at six." It's like, what? Raw fruit's supposed to be good to me. Now it doesn't affect my blood pressure. Why am I eating it?
When you see stuff like this, this is what really bothers me, because it misinforms people about the real, fundamental underlying concepts of nutrition, and that's exactly why I developed Super Nutrition Academy, so that when the news and media outlets pull this nonsense simply because they need to fill up content, you're able to make better sense of it. You can say, "You know what? Okay, I understand why this has come up, but I understand the real reason. I understand what's really happening inside my body when I eat fruit…or vegetables or just better foods in general."
We talked about this in a previous episode. We talked about what are the things that increase our blood pressure. Anything that's gonna increase the tonality, right, or reduce the lumen, that interior pathway, if you will, inside your arteries, that's gonna increase the blood pressure 'cause the heart is having to forcefully push more blood through a smaller space, right? Things that are gonna tighten up those blood vessels, like free radical damage, which will lead to increased cholesterol deposit. Fat doesn't necessarily lead to that.
It's not fat that's the issue necessarily; it's the free radical damage, it's the smoking, the air pollution, the sugar consumption. All that stuff that scars our arteries and then our body, just as a repair mechanism, deposits cholesterol to repair the damage; therefore, the space in the blood vessels becomes reduced, and that starts to increase our blood pressure slightly.
But then we also have things like salt intake. We talked about how if you have a lot of salt intake, you're gonna hold on to more water and if you have more water, you're gonna increase your plasma volume and if you have more plasma volume, essentially, you have more blood volume. Now you have more blood moving through the same amount of space, which means you have more blood pressure.
Foods That Lower Blood Pressure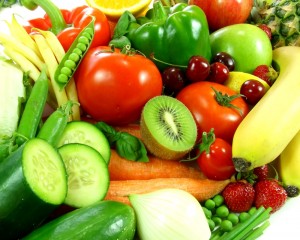 What are some simple ways—obviously stress, adrenaline. Anything that's gonna increase adrenaline or epinephrine, stimulants. When you understand the fundamentals, then we look at, okay, let's look at the other end of the spectrum, where we don't have high blood pressure. What do we do in that case? Well, we can look at doing things that are gonna relax the blood vessels, like increasing our intake of magnesium, as an example.
Does this mean that you should run to your health-food store and grab some magnesium supplements? No. What is a better alternative? How about eating more foods that are higher in magnesium? Well, Yuri, which foods are those? Well, Guest, it just so happens that eating more raw fruits and vegetables is the best source of magnesium. Wow, isn't that amazing? It's a very simple equation.
Also, the other great thing about eating more plant foods is that they're very low in sodium. Huh, well, that's interesting because I've heard that sodium increases blood pressure. You know what? You're right; sodium does increase blood pressure. Therefore, if I eat more fruits and vegetables, I inherently don't eat as much sodium, assuming I don't eat chips and all that other stuff, then that's gonna help reduce my blood pressure. Huh, this is interesting. I'm just kinda playing back and forth with myself here. I'm a kid sometimes.
Anyways, when you understand this stuff and then you see statements like "raw fruit doesn't affect blood pressure," again, it's just like okay, whatever, and you just brush that off. But for the average person who doesn't know better, they start to second-guess themselves. "Susan, did you hear that you shouldn't eat raw fruit because it doesn't affect blood pressure?"
I don't think people are going to the extreme of avoiding fruit because of one study saying that it didn't affect blood pressure, but when you compound that by other ridiculous stuff out there, like the study we looked at the last episode, with breast cancer and alcohol and you actually drink more before your diagnosis, you have a better chance of survival of cardiovascular disease thereafter. Again, who needs to know this? Even if it's true, don't even leak that information out to the public; it just gives them another excuse to drink more.
So, again, I'm not gonna go on forever about this. It seems like I'm beating a dead horse with this concept, but it's very simple. If you eat more raw fruits and vegetables, you're gonna better all aspects of your health. As a blanket statement, I can almost guarantee you that. That's very simple and I think, intuitively, it just makes sense.
If I were to sit here and tell you, "You know what, if you eat packaged and boxed foods and foods that are made in a chemical plant, those very foods are gonna better your health," you might be thinking, like, Yuri, are you on crack? Are you serious here? I think intuitively, we just know it.
It's like, okay, well, eat natural foods, foods that are found on Planet Earth naturally. If you eat more of those, it just so happens that you'll probably better your health, right? Makes sense to me.
So, why do we continue to put out studies—and I understand the importance of developing and furthering research and all that stuff is important, but there are times where some of these studies are simply a huge waste of time and a huge waste of money. This is one of them, I think, is another example.
At the end of the day, if you wanna have better heart health, follow more of a Mediterranean diet, which we've talked about before. Good, healthy fats, like the monounsaturated fats found in olive oil, avocados, olives, stuff like that; eat more fruits and vegetables; eat more omega-3s in the form of fish or fish-oil supplements, or even hempseed, flaxseed, whatever. It's a very simple formula, right, kids? There it is. I rest my case.
That's all for me today. I hope you enjoyed this episode, and I look forward to seeing you in the next one. If you've got any questions or anything, be sure to join me at the blog. At the very minimum, download your free report, "The Big Fat Food Lies: Seven Nutrition Myths That Are Keeping You Sick, Fat, and Frustrated."
Finally, you can discover the truth, and that's yours absolutely free over at the blog, SuperNutritionAcademy.com/blog. I look forward to seeing you there, and I look forward to seeing you in the next episode. Thanks for joining me; have a great day.
Related Posts:
---
Tags: foods that lower blood pressure, raw fruit

About Super Nutrition Academy

Super Nutrition Academy is the ONLY nutrition course that makes it easy for everyday people to understand the complex relationship between nutrition and health. If you're tired of all the conflicting health information out there and want a clear-cut, evidence-based understanding of the nutrition and health topics that matter you, then get started today.

---