Posted: May 7th, 2014 @ 11:03 am | By:

Yuri Elkaim
Categories super nutrition academy health class

Episode #102
Sauerkraut and fermented foods will rock your world and skyrocket your health. Find out how to make the most of them with our guest Summer Bock.
Click here to subscribe in iTunes (and download)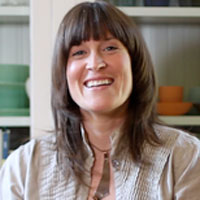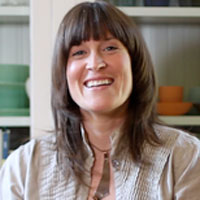 Yuri:                Welcome, guys. Yuri Elkaim here and we are in The Super Nutrition Academy Health Class. I hope you guys are having an awesome day. I'm really excited for today's interview because we're going to be talking about a topic we really haven't discussed in great detail over, I guess, 101 episodes now of The Health Class, which is pretty cool.
I've got my great friend Summer Bock, who is on the line with me. Summer is kind of my go-to resource when it comes to fermented foods and gut health. We've had some interesting discussions about stuff that I thought I was doing properly—maybe we'll discuss that—and then she kind of shattered my dream of kombucha a little bit, but I'll save that for a couple minutes down the road.
Let me give you more of a formal introduction. She's on a mission to help people and their digestive struggles. She teaches people how to cleanse bad bacteria and rebuild their gut flora to boost immunity, moods, and energy levels. I think you guys know our gut flora is massively important.
She's a trained herbalist with a background in microbiology, and she's studied with some of the best nutritional teachers in the world. She teaches the art of fermentation, cleansing, and gut health; and she has guided thousands of successful people to their best health.
Without any further ado, you can check out her work at SummerBock.com. Welcome, Summer.
Summer:          Thanks. Wow, awesome to be here.
Yuri:                Yeah, it's great to have you. Very cool.
Summer:          Yeah, I'm excited to talk more about this.
Yuri:                Why don't we start off by talking about how and why you got into gut health and fermented foods?
Summer:          Well, for me, it started—in some ways it started when I was really young; I just didn't realize that I was suffering. I went to herbal-medicine school in 2001, and while I was there, I was doing a cleanse.
About seven days into the cleanse, I felt like a wool blanket had been yanked out of my brain. I looked up around me and just noticed how beautiful the world was; I had so much clarity, I felt grounded, and it was the first time in my life I didn't feel anxiety. It was huge. As I was looking around, I realized, Wow! I think this is how normal people feel. And then my second thought was, Everyone should feel like this. People need to know that this is possible. It was really huge.
That didn't really last very long. Once I got off the cleanse, that period was over. Then I spent the next few years working to figure out how I could achieve that state again, and it really became my life mission.
I had, in my late teens, partied really hard, dealt with a lot of stuff, a lot of drugs, and was pretty toxic. My liver was overloaded and I was starting to develop some pretty serious health concerns. Even after this brief window of clarity, I was suffering from environmental allergies, I had food allergies.
There was a point in time where I could only eat 20 or 30 foods without having any reaction. I also had developed multiple clinical sensitivity and was getting migraines just walking behind people wearing cologne and could not walk down the laundry-detergent aisle at the grocery store. I was really sick. It was consuming my every day. I was chronically fatigued and I was getting hives and rashes and reacting to everything around me. It literally just felt like I was allergic to the world.
I was standing on this corner one day while I was in college, I was in college, standing on this corner, about to go to organic chemistry, because I was finishing up all of my premed studies, because I was like, "Okay, I want to be a doctor. I want to figure out how herbal medicine really relates to the medical field." I was feeling really excited about that, but I was also exhausted and wiped out and not feeling well.
The pollen was gusting through the air in yellow drifts and my body was cringing and my nose was running and my eyes were itching and I'm just looking at it. I had this realization. I looked at this and thought, "Oh my God, wait a minute. I was born here. This is my world." It doesn't make logical sense that I would be allergic to the world that I was born in. that was the moment I decided I needed to heal my allergies. I was like, "I've got to do this. I was 100 percent in. I will do whatever it takes to heal my allergies and to heal my body."
I kept working at it, kept trying to figure stuff out. Everything was working a little bit. I went to acupuncture; I did anti-Candida cleanses; I went to MDs, all the stuff. Nothing was really working all the way. I finally went to my doctor again because I was so miserable.
She looked at me and she's like, "What are you doing here?" I'm like, "You're my doctor, you're kind of my last resort. I'm freaking out. My body is not working. This isn't okay. I'm not sleeping, I'm having panic attacks in the middle of the night." I was having panic attacks three to five times a week, it got so bad.
She goes, "Here's the problem, Summer. This is what's going to happen. I don't know why you're here. I'm going to write a prescription, you're not going to fill it. I don't think it's going to do anything anyway, so, really, what are you doing here?" I was like, okay, moment of truth.
I left her office that day. It was funny because at this point, I had finished college, I was going to the Institute for Integrative Nutrition, I was seeing her clients, her patients. She was sending her patients to me for me to do health coaching with them. I was getting really good results with health coaching people because I had learned a lot by this point, but I was still really struggling.
That day I went home and just let go of this concept that somebody else was going to save me, and I started really trying to figure out how to listen to my body. I did even more research, and I discovered that all of these symptoms had one common thread and it was my gut.
When I realized that it changed everything. I stopped taking all the liver herbs, I stopped taking allergy medications, I just got off of everything and just started focusing on taking the probiotics I had been taking and figuring out what else I could do for my gut.
It was the shining moment, really, was when I started adding in fermented foods and learning how to heal my gut and really build my nutrition levels. I was stripped of all my nutrients; that's why all the panic attacks were happening. i was allergic to everything, everything was low and I wasn't going to absorb it until I healed my gut. And that was it, that was the big, big moment. That's how it started for me.
Yuri:                Can you explain to people who are listening who may not be aware of why it's so important to heal the gut what the correlation is between in leaky gut and all these things you're talking about?
Summer:          Well, there are a couple things here. One is really important to know is that we have lived in symbiosis with these beneficial, friendly bacteria in our gut and all over our body since we started out as humans. They've always been there; we've been living in symbiosis with these bacteria.
They've evolved with us and they do some really important things inside our gut. They're actually producing vitamin K and vitamin B. They are making various energy sources like butyrate and some other things within our gut, and we're absorbing that energy and using it. And they're also protecting us; they're keeping any other organisms from growing inside of our body. This is actually a really important job, and there are trillions and trillions of bacteria doing this.
What happens is, people, over time, if they eat a lot of processed food, it will kill off a lot of the bacteria, and it changes the environment. Basically, whatever bacteria you want in your body, you have to figure out what their favorite food is and feed it to them. Probiotics' favorite food is not processed food. All the years and decades of processed food is really hard on those bacteria and so is antibiotics and so is stress. These are the three biggest things that start to shift that environment.
Antibiotics is actually a really big one. Every time you take antibiotics, you decrease your ability to regrow the beneficial bacterial community. It decreases over time; the more and more you take antibiotics, the harder it gets to bring that environment and community back. That community is hundreds of different species of bacteria, and they're all living together and kind of regulating each other. When they're all gone they're replaced by bad bacteria, they're replaced by yeast, they're replaced by parasites, different things like that.
The issue there is that these other bacteria are craving sugar and more simple carbohydrates and more processed foods. The really big issue is when they eat the food inside your body, they start fermenting it and they start excreting. Every time they eat something and digest it, they have a by-product that is created. These by-products get absorbed directly into the lining of the small intestine, along with the nutrients, but these toxins, essentially, are going right into the bloodstream, they go right to the liver, get filtered by the liver.
Over time, every day, if this is happening every time you eat, you're overloading your liver, you're overloading all your channels of elimination, and your body has to use its extra mineral and vitamin reserves in order to break down those toxins and excrete them from the body. I call it the human sewer.
Yuri:                Yeah, that doesn't sound good. You mentioned foods that the bad bacteria love. Are there specific foods that the good bacteria love? Would those be fermented foods?
Summer:          There're many different foods the good bacteria love. They love vegetables, fruits. I usually recommend the gluten-free grains just because there's less chance of GMO and things like that. They are just going to love whole, simple, natural foods.
The thing about fermented foods that's nice is that fermented foods are really unique because—there are a few different kinds of fermented foods. Some fermented foods have probiotics in them, so they actually contain friendly bacteria. You eat that fermented food, and then it inoculates your body with the friendly bacteria.
Like sauerkraut, for example—my absolute favorite fermented food of all time; I recommend to everybody—raw and pasteurized sauerkraut or even kimchi, any flavor, all of it. It's amazing for you as long as it's raw and unpasteurized. That is my favorite because not only does it have the friendly bacteria—the lactobacillus and other things—it also contains lactic acid. That lactic acid is the sour flavor in sauerkraut. There's no vinegar in good sauerkraut.
That sour flavor, that lactic acid, is actually an antibiotic. It's a natural antibiotic that's nontoxic for us. Other bacteria don't develop their own, what do we call it when bacteria mutates and are essentially immune to antibiotics? Resistant, antibiotic-resistant. The bad bacteria don't get resistant to lactic acid. They're like, "Ew, I don't want to grow there." They hate it. It's really helpful, the natural form of regulating your gut bacteria. That's one way.
Then there are a lot of fermented foods out there that don't contain probiotics but contain similar components like lactic acid that support that healthy probiotic community inside your gut. They have various components in them that are not good, essentially, for the bad bacteria. It keeps the bad bacteria at bay, and it also creates some nutrients for the good bacteria to proliferate and thrive.
Yuri:                Let's go down the sauerkraut path in a second, but I want to start off with this question, because we talked about this the last time we saw each other, and I was telling you about how I've got this fermentation factory going on in my basement and a lot of it is kombucha-related. I guess the confusing part is that I was under the impression that kombucha is actually a good source of probiotics, but you were telling me it's actually not.
Can you elaborate on that? Does it become one of those supporting foods or…? What are your thoughts on that?
Summer:          That's a good question. Kombucha in general does not have probiotics in it. There's a company out there, GT's, that adds a beneficial bacteria at some point during that process. When you look at theirs, they actually have bacteria in it, but they've added it.
Anytime you're making kombucha or most of the time you buy it at the store, they don't have probiotics, and I think that's important to know. They do contain some lactic acid, they do contain some acetic acid, so there are components that are antibacterial, natural antibacterial components to kombucha that help restore the gut environment. Some people think the yeast in kombucha is beneficial, so I think there's a little bit of controversy there.
I work with a lot of people who suffer from gut issues or gut-based health concerns like allergies and candida and things like that. What I notice is that the vast majority of my clients do not do well on kombucha. I started to do some more research on this. I'm like, "Why is this? What's really going on here?"
I know that it's made from black tea, so it's got caffeine and sugar in it, and then it has some alcohol in it as well in the final stages. But why is this really—supposedly, the sugar breaks * (16:20—audio cuts out) problems for people. I did some more research and I found that, actually, in kombucha that's been fermented for it's normal, basically two weeks, usually it's a week to two weeks people ferment it and then they drink it.
During that time, it is good. All that has happened during that first two weeks is that the sucrose, which is a disaccharide, meaning it has two sugars bound together, the sucrose is apart. You still have the exact same amount of sugar from the very beginning to that two-week period, when most people and most companies are serving it. That was pretty shocking to me. I was like, "Wait, that is not what I was told originally."
Yuri:                If you let it ferment for 30 days or longer, does that become more beneficial, or does it become dangerous in terms of the level of alcohol that starts being produced as a by-product?
Summer:          No, it's not going to become more alcoholic at the end; it becomes more vinegary at the end. The alcohol gets converted into vinegar. After 30 days or so, you end up with a vinegar. You basically have kombucha vinegar.
It's not very drinkable; you can use it as salad dressing, you could do shots of it, but it's strong. It's not the beverage that we know and love to drink. That is definitely a concern.
And none of the caffeine gets broken down in the process of fermentation either. I think that's important to know; a lot of people think that it's being all converted. I'd just say use it with caution. I think it's a really useful tonic for certain people. I just don't recommend it for people who are struggling with sugar addiction or alcohol addiction or caffeine addiction, even, or adrenal fatigue.
But for people who don't really have sugar cravings or sugar issues, people who have gout is one I've noticed it really kind of stirs up some of that gout. Or for people who are transitioning off of soda, my God, it's perfect; it's absolutely perfect for people who are trying to transition to a better, healthier lifestyle.
Yuri:                Yeah, totally; that's a good recommendation. Going back to sauerkraut, just in general with fermented foods, I guess each one is a little bit different. Let's talk about sauerkraut for a second because this is something I really want to get into because I love sauerkraut. I tried to make it once, and it didn't work out very well.
I don't think it's a very complicated process. Is that something you can walk through in a couple steps with our listeners?
Summer:          Yeah, let's walk through it real quick. I will say I do have a video series where we go into detail about it. It's at SummerBock.com/probiotics. That's an amazing resource for all the troubleshooting.
The process is simple; I don't want people to be intimidated by it. I actually believe every single person needs to make sauerkraut at least once, because there's a lot to learn here about our cultural upbringing around bacteria.
What you first do is, you want to start out with some cabbage. You want cabbage, salt, and a container. You want to use either glass or ceramic. You don't want to use metal, and you don't want to use anything that is not food-grade. I don't recommend using plastic at all. Glass or the ceramic that's food-grade ceramic. There are a lot of amazing crocks out there meant for this process.
Basically, you shred the cabbage up into whatever size you want, preferably pretty shredded for your first attempt. And then let's just say you take a gallon. We're going to start you out with a gallon; it's a good amount to start out with. That would mean you need five pounds of cabbage. When you go grocery shopping, you can have them weigh it out there for you and get five pounds.
Chop up five pounds. You're going to add about three tablespoons of salt, and you mix those together in a bowl and then you shove them down in the gallon-size glass jar. You want to leave about three to four inches up at the top. You're going to push it down pretty good, and you'll start to notice that the water starts getting pulled out of the cabbage leaves, and the salt is doing that. The salt also keeps the sauerkraut crunchy.
You can add other vegetables if you want. You can add onions or garlic, seaweed, carrots. There are so many different things. You can add spices. We make a curry kraut, my sauerkraut company. There are so many options you have there to make it taste how you want it to.
Once you've smashed all of this down in there pretty hard—you don't want any air bubbles—you want to put a weight or something on top of it. I generally say put another jar inside there with water inside of it so it's holding the cabbage down underneath the water that has formed, the brine that has formed. Then you put a cloth over the top so no bugs get in, and you let it sit for, my preference is three or four weeks at room temperature. That's where I like it. Some people like it after a week. After a week it's still a little bit fizzy.
For people who are just starting out, usually they like it when it's not fermented quite as much, but over time you might notice that you want yours to age a little bit more and a little bit more, until it's right about the four-week mark. And then the final step here is that after it's done, you're going to basically scrape off the top layer and put it into jars and put it in your refrigerator, and then you have it to enjoy.
What can happen—and this is why I think everybody should make it—sometimes mold grows on top of the sauerkraut. This is really something most people aren't used to, but that mold is actually not the end of the world. You scrape it off and literally still use what's underneath. In the world of fermentation, mold is totally our friend. We don't want to eat it, for the most part, but we know it's often connected to the process of fermentation.
Most people think their sauerkraut has gone bad when there's mold on top, but, really, you just scrape it off and you check down underneath there and you smell it and you taste it and you kind of see if it smells and tastes like sauerkraut. It's really hard to get sick from making sauerkraut. There are no known reported cases of food poisoning from sauerkraut. You just have to make sure that it gets sour, essentially. If it's not sour, you probably want to spit it out and throw it away.
Yuri:                In general, fermented foods, they should have a sour taste; that's really where the benefit would start to kick in, I guess.
Summer:          Not in all fermented foods. Tempe is a fermented foods; it's not really sour. I guess miso is fermented, I guess it has a hint of sourness to it. It's common because that lactic acid, like I said, it's that natural antibiotic and it…yeah.
Yuri:                That's awesome. I will definitely give that a shot. I guess the key is just having the right-size jars and the proper weight and pressure down and giving it time to do its thing. Once again, everyone listening, SummerBock.com/probiotics if you want to watch those tutorial videos, which I'm going to be down as well, so that's awesome.
What are some of the benefits of incorporating sauerkraut? In terms of noticeable things. I've noticed like with probiotics and fish oil, it's not something I don't think a lot of people are able to physically say, "Oh my God, I feel so much better."
I don't notice a physical change necessarily, and there's kind of just this blind faith that things are going on as they should. Are there symptoms of improvement people experience when they incorporate fermented foods like sauerkraut? What kind of dosage, how much should one be eating or consuming?
Summer:          Yeah, that's a great question. Definitely, people experience health benefits from it, usually pretty immediate. Many people notice that their bowel movements get regular. For people who are constipated, this is my number one top recommendation for anybody who struggles with constipation or has less than two bowel movements a day. I say eat your sauerkraut every day. Some people also notice this is going to help with even diarrhea, any kind of digestive upset.
It's great to take after antibiotic therapy if you have to do antibiotics; definitely sauerkraut with every meal after that for at least a month. Some people notice their skin clears up; they notice more energy. Many people notice their sugar cravings do decrease or go away. Those are the top five main things that we see from sauerkraut.
And then as far as how much you should be eating every day, I recommend starting out with two forkfuls with your meals. You can have more than that. You don't want to go over-the-top crazy. You don't want to be eating a cup with every meal; that's a little much. But I recommend two forkfuls at first, maybe two forkfuls a day for a couple days, kind of get your body used to it, and then two forkfuls with each meal.
Do this for 30 days. At that point, just let your body guide you. Most people will notice it's something they start to crave. I love when people crave healthy food. It's my favorite thing in the world! We don't have enough healthy-food cravings.
Once you've had that 30 days with it, I want you to just notice what your body's asking for and see. You can try going without it for a week and seeing what happens. In general, it's something you're going to want to eat most days over the long-term for a maintenance plan. Eat it most days once you're healed, once your body's in a good place.
Yuri:                Nice, that's awesome. And what are your thoughts on fermented foods like sauerkraut versus probiotic supplements, or do you use both?
Summer:          I use both with my clients. When people come to me, we usually need to go the probiotic-supplement route at first because most people are so depleted in good bacteria, so we kind of overload it and let them start crowding out and doing the work they need to do. Then we look to fermented foods as a maintenance plan for the long-term.
When you're taking probiotic supplements, you are affecting the communities of bacteria that grow every time you take a probiotic supplement. You're basically saying, you guys in this pill here, you get to grow the most. But the truth is—and this is how I work as an herbalist.
I really try to think, What did people do a thousand years ago or five thousand years ago? What did my ancestors do in order to keep their bodies healthy and keep probiotics growing? They really did the fermented foods, and it was also about what foods they ate.
If you're eating the right foods and you're eating fermented foods, your gut bacteria are going to regulate better than if you're always dosing up with a probiotic supplement, because you are changing it. Really, we want to have our body do what it naturally needs to do and not be always altering that probiotic array.
Yuri:                For sure; that's awesome. This has been hugely insightful. I could talk about this stuff all day; this is great. I would suggest for everyone listening, again, if you guys are as interested as I am in this topic, at the very minimum go to SummerBock.com/probiotics and learn how to start making your own fermented foods.
I think once you get started, they're so easy to make, from my experience and just so awesome and very inexpensive compared to a lot of other health tools or health weapons that we have at our disposal.
Summer, thank you so much for taking the time and explaining this and sharing your wisdom. Any final words of fermented wisdom you have for us before we finish today?
Summer:          The main thing I would say is really to encourage people to try and make it themselves, because there's something that happens in that moment after you've let food sit on the counter for three or four weeks and it's time to eat it. It's going to go against everything you've ever been taught, and that is the moment that really, really shifts the way you interact with food, because at that time you have to now trust your sense of taste and your sense of smell in order to guide you, and we rarely have that experience in our lives.
This is a way you're going to learn a skill you're going to use to move forward to help you get more energy and heal your body on a regular basis, just by paying attention to your smell and your taste and learning how to trust that.
Yuri:                Who would've thought we'd have to revert to our animal instincts, right?
Summer:          That's perfect. Thank you so much, Yuri. This is awesome.
Yuri:                Totally. Thank you so much, Summer. For everyone listening, again, guys, check out Summer's stuff; it's awesome. She's my go-to resource and expert with respect to fermented stuff and gut health.
Thanks for tuning in and I look forward to seeing you guys in the next episode. Have a great day.
Related Posts:
---
Tags: fermented foods health benefits, gut health, how to make sauerkraut, sauerkraut, summer bock

About Super Nutrition Academy

Super Nutrition Academy is the ONLY nutrition course that makes it easy for everyday people to understand the complex relationship between nutrition and health. If you're tired of all the conflicting health information out there and want a clear-cut, evidence-based understanding of the nutrition and health topics that matter you, then get started today.

---