Categories SNA Faculty

Let me ask you a question… why do you buy the foods you buy? Do you choose them because you believe them to be healthy? Or perhaps you are working off the recommendation of a friend.
Whatever the reason, I know you are not going to like what I'm about to reveal to you.
I'm sorry to be the bearer of bad news but you've been lied to.
Yup, flat out lied to.
The grocery store is one of my favorite places to be. When I can go grocery shopping without my children I find the experience to be as relaxing as a day at the spa. I'm not quite sure if it's the smells, the music, the lights, long aisles or the fact that I can take as long as I want inspecting food packaging.
I can't help but give some helpful tips to my fellow shoppers especially in the diary aisle… so many choices. People just stand there with mouths open staring at the 52 flavors of yogurts all promoting some health benefit or another.
Have you had that experience?
Don't you wish I would magically appear in your grocery store dairy aisle and give you some guidance on which 'healthy' foods actually contribute to health so you don't end up wasting your money on fake 'health' foods.
Don't let the food marketers pull one over on you to. Here are just 3 'healthy' foods that are in fact not healthy at all.
'Healthy' Food # 1: Low Fat Bran Muffins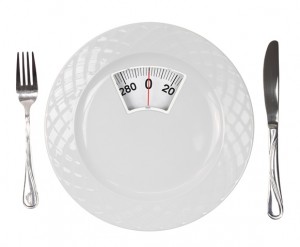 Quaker Oats has a line of low fat muffin mixes that is anything but healthy for you. The low fat claim is deceptive and can cause you to think that these muffins are A-OK to consume.
Do you experience any type of blood sugar irregularities?
Some of the common symptoms are food cravings, drops in energy, irritability, anxiety, shakiness when you go to long without eating or headaches when you are hungry then these low fat bran muffins will not contribute to weight loss nor do they promote health.
Let's take a closer look at these low fat bran muffins. First there are only 3 grams of fiber per muffin. Personally I do not consider that to be anything to brag about since it's a bran muffin.
According to the FDA these muffins cannot even be promoted as HIGH FIBER because they only have 11% of the daily recommended amount of fiber.
Tip: To be classified as high fiber the food portion would need to have at least 20% of the daily recommended amount of daily fiber.
Second nowhere in the ingredient list does the word WHOLE appear. So these bran muffins are not whole grain, nor are they even whole wheat. They are processed wheat, which we know can contribute to weight gain, intense food cravings, inflammation, constipation and the list goes on.
To top it off list of complaints I have against these muffins, the second ingredient in is cane sugar. This is a fancy term for sugar. One muffin made from this mix contains 3 tsp of sugar.
Another example of a muffin that is promoted as healthy is the Whole Grain Blueberry Muffin from Tim Horton's (I'm Canadian).
This 'whole grain' muffin rings in at a whopping 380 calories, 15 grams of fat and 27g grams of sugar. To give you a comparison the chocolate glaze donut is 260 calories, 10 grams of fat and 20 grams of sugar.
Just because it contains whole grains or bran does not mean that it's healthy, good for you or that it's ok to consume.
'Healthy' Food # 2: Sushi
Who doesn't love sushi!
I'm often asked by my weight loss clients about the best types of sushi to have. Sushi seems to fall into the category of "but I thought it was a good choice". Now I'm not bashing all sushi. Personally, Japanese food is a favorite of mine and be a good choice when you know what to order.
Let's start with the rice, whether you choose white or brown doesn't really matter. Most sushi rice is flavored with small amounts of salt, sugar and butter (for brown rice). Then you dip the sushi roll into soy sauce, which adds more sodium to your meal.
One tablespoon of regular soy sauce can contain between 900 to 1,225 mg of sodium, which is nearly a days worth.
Portion size is important when it comes to weight loss. Sushi is one of those foods that are very easy to overeat. An order of 6 rolls can range from 250 to 600 calories depending on the ingredients in them.
How many sushi rolls do you consume when you go for sushi? I'm sure you have more then 6 rolls, which is the proper portion size for a meal. I know I do… I just can't help myself they are too good!
Tip: When out for sushi stick to 6 rolls for women and 9 rolls for men. Add an order of miso soup and sashimi to your sushi meal.
'Healthy' Food # 3: Veggie Chips
Sure veggie chips are a better choice when compared to regular chips but don't let the glossy pictures of root vegetables, carrots or spinach and the word veggie fool you into thinking this is a quality snack for weight loss or for health.
Veggie chips are disguised as health food but are really only one step above a regular chip. They can come both baked and fried. The chips are often fried or baked in canola oil, which is polyunsaturated oil that can increase inflammation in the body.
Make sure you read the ingredient list and are able to spot actual vegetables preferably within the first 3 ingredients. Most of the veggie chips on the market are made with potato or corn flour with only small amount of vegetable puree mixed in.
The ingredient list is also loaded with additives, natural flavorings and preservatives that are not health promoting.
Another issue with veggie chips being promoted as 'healthy' is the high amount of salt being added.
Don't let the 30% less calories claim fool you. 30% less calories then the leading chip is only 39 calories less. Big deal!
If you are looking to improve your health and lose weight veggie chips are not a better choice then regular chips. Chips are chips even if the brand name has the word veggie in it.
Tip: Bake your own veggies and turn them into chips. There are plenty of recipes on the net you can choose from.
The bottom line is that just because something is promoted as 'healthy' doesn't automatically make it so. If the food product seems to good to be true then it possibly is and a little common sense goes a long way when making healthy food choices.
With Real Food Love,
Lori Kennedy
…………………………………………………………………………………………….
With over 13 years of experience in the fitness and nutrition world, Lori is the founder and CEO of WOW! Weight Loss Inc. and the WOW! Professional Licensee Opportunity. She is also the producer of the Wellness Business Summit.She is Board Certified in Practical Holistic Nutrition, a Registered Holistic Nutritionist, Personal Trainer Specialist and Registered Yoga Teacher. To find out more about Lori please visit her at http://wowweightloss.ca/
Related Posts:
---
Tags: fiber, health, health food, Lori Kennedy, sushi, Yuri Elkaim

About Super Nutrition Academy

Super Nutrition Academy is the ONLY nutrition course that makes it easy for everyday people to understand the complex relationship between nutrition and health. If you're tired of all the conflicting health information out there and want a clear-cut, evidence-based understanding of the nutrition and health topics that matter you, then get started today.

---