Posted: May 8th, 2014 @ 12:07 pm | By:

Yuri Elkaim
Categories super nutrition academy health class

Episode #103
Do you feel worthy enough to be really healthy? Let's go deep with Liz Dialto and get to the root of how to get healthy.
Click here to subscribe in iTunes (and download)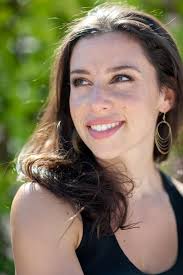 Yuri:                Hey, guys, welcome to another episode of The Super Nutrition Academy Health Class. Yuri Elkaim here. Hope you are having an awesome, awesome day, week, month, year, life.
Today we have a very special guest, as always. I love connecting with people who live out in California; it really is just so inspiring. It's very aspiring for me because I love California.
My guest today is Liz Dialto. She's from the East Coast originally, so she's loving the sun and the warmth and just the lifestyle out in California. Before we jump in, I'm going to give you a little bit of her background and bio.
She is a women's body-and-soul coach and the creator of the Wild Soul Movement, a 50-minute class combining yoga, meditation, interval training, and sensual movement. Her mission with this class is to revolutionize the way women move and nourish their bodies to make self-acceptance and body love the new standard. This class is perfect for busy women with the desire to do all these things every week but can't always fit them in individually.
She's been featured in the daily love, marie claire, SELF, New York magazine, and a bunch of other awesome places. She's also been named one of the top 30 motivators of 2013 by SHAPE magazine, along with other people you have heard of, like Dr. Oz, Ellen, and Jillian Michaels. You know, no one special.
Welcome, Liz.
Liz:                  Thank you!
Yuri:                I'm happy to have you here.
Liz:                  I appreciate it. Ayah, you are right. Man, getting out in nature is something I had never really considered as a vital part of my health and happiness when I lived on the East Coast, and it's so amazing now.
Yuri:                It's funny how we kind of forget that we're animals of nature originally and now we live in these boxes and sit in these chairs. We're just supposed to accept that our health is supposed to improve in spite of all that.
Liz:                  Yeah, it's crazy.
Yuri:                For you, what's been the biggest difference lifestyle-wise being out in California versus the East Coast, Northeast?
Liz:                  Just being near the beach. I find the beach to be one of the most magical, healing, invigorating, just amazing places. Even when it's kind of chilly, which, East Coast, who will be like, "Liz, your version of chilly is a hot, amazing day here," but even when it's chilly and the water's freezing, I just walk down to the beach, put my toes in the sand, feel the water." There's really this connection to the Earth that feels so freaking good. It's just a different kind of energy, I guess.
Yuri:                Yeah, it's like that grounding or grounded, that good feeling of being connected to where we're from.
Liz:                  Yeah, and I guess I never thought about it. In New York City you're just surrounded by manmade stuff. There are little patches of grass here and there; sure you can go to the park, but I never thought about how industrial it is before I came to a place where I'm constantly—and you know what gets me all the time? The smells! I walk outside and there's jasmine and it smells amazing. You go to the beach and you smell the ocean. In New York, you go outside and you're typically not smelling very pleasant things.
Yuri:                Yeah, it's the steam coming out of the sewers and stuff, those manholes.
Liz:                  Yeah, it's so gross.
Yuri:                I'm definitely with you. I would definitely, people say New York is awesome—and I think it is in small doses—but every day of the week, I would choose California or the West Coast and the beach and the ocean over that.
Liz:                  Yeah, my mom's always, "You think you're ever going to come back?" I'm like, "Nope, probably not!"
Yuri:                Yeah, I don't blame you; that's awesome. Why don't you give us a rundown of who you are for our listeners who aren't necessarily familiar with you and how you got into what you're doing now? What was your journey like?
Liz:                  My original background, back when I was 19 years old, is I was in sales. Have you ever heard of Cutco knives?
Yuri:                I don't know if I have.
Liz:                  Actually, there's a whole division up in Canada. Funny, I still say "we." This was my first company I ever worked with. I was there for five years. I feel like I grew up there.
I did really amazing. I sold, like, almost $20,000 of knives doing in-home presentations my first summer, and then I stayed with the company. When I graduated college I was recruiting and training my own sales force down in the Washington, D.C. area. I bring that up because when I eventually quit sales and went in personal training, I was the backward trainer.
Most personal trainers are all, they have the science and all that down, maybe they have trouble speaking and relating to people, and I was backward. I'm so right-brained, I'm such a communicator, not very scientific-minded, so some of the places where I worked would get on me all the time about program design and, "Why are you doing this?" I'm like, "I don't know; it feels good."
I've always communicated and trained very intuitively, not so much…I mean, I got my certifications, but those exams were some of the most brutal times in my life having to study for those things.
Yuri:                Oh yeah.
Liz:                  I've done some nutrition training. Are you familiar with Jill and Jade from Metabolic Effect?
Yuri:                Yep, I know them, Jade Teta.
Liz:                  Yeah. I did my nutrition with them. I love their company. I love them so much. That's where I go when I need science, because I find Jade to be a genius.
And then over the course of the last two years especially, I started getting frustrated as I was creating online programs and seeing how "hundreds of people" can get incredible results. But there are always some people who don't. They're getting the same program. What is that about?
I started looking more into the inner stuff, studying the chakra system, yoga, meditation, energy healing, and realized how—I read a lot; I'm a big nerd. Have you ever read the book The Big Leap by Gay Hendricks?
Yuri:                No, but I heard about that earlier today. That's so funny.
Liz:                  I always feel like once that happens, I have to get the book. He talks about something called the upper limit, which might be a term people are familiar with even if they haven't read the book. I feel like it's pretty widely used among people now.
It's basically when you reach a limit that you've reached your capacity for good and awesome stuff happening to you, and you find a way to self-sabotage. We all have these things. A lot of that has to do with various limiting beliefs, emotional things we haven't healed. I became way more curious about that stuff because I found you can only address the external stuff for so long before the internal stuff starts bubbling up and gets in your way and will no longer allow you to ignore it, whether that's through stress, injury, illness, or something crazy like an accident or something happens to really get your attention.
Now what I'm working on is developing—it's more of an experience; I don't even want to call it a program anymore—called Wild Soul Movement. It is for women and it's a 12-week experience where we use movement and mantra and meditation to connect to the body but kind of explore those things, those limiting beliefs all while moving, finding ways to release emotionally, meditate, and connect with the inner stuff to get the outer stuff in order, if that makes sense.
Yuri:                Yeah, that totally makes sense. I actually did an episode with Cynthia Pasquella, and we were talking a lot about the spiritual side of healing and health and nutrition and stuff. We're both of the opinion that there're only so many ways you can tell people to eat better or help them lose weight.
Like you mentioned, there are fundamental reasons people don't do things, whether it's the work they have to do or the diet or the exercise or whatever, and that doesn't really have much to do with the diet or the exercise; there's usually stuff going on internally. For you, in your experience with your clients and the work that you do, what are some of the biggest blockages or reasons that people don't do what they know they should be doing?
Liz:                  Oh, man. I would say the number one, which every time it comes up, I'm like, "Why did I suspect anything else?" Most people battle their whole life this intense feeling of unworthiness. People just don't think they deserve to be happy. I think it's our culture, largely, engrains in us that struggle is necessary, obligation is part of life, and people get so used to that, that's what they expect, so that's what they experience.
I always go back to—I think it's the greatest quote of all time—that Marianne Williamson, that super-famous one where she's like "Our biggest fear is not that we're inadequate; it's actually that we're powerful beyond measure." People just don't know how to deal with their own power, and they always think, Who am I to be great, to be beautiful, to be all these things? so they stay small.
I find that consistently across. I work with women, but I have friends who coach men, and it's a lot of the same stuff.
Yuri:                Yeah, humans are humans, right? Do you know Amir Zoghi by any chance?
Liz:                  No.
Yuri:                I just came across him a couple days ago. This guy is based out of Australia; he does a lot of work in LA and around the world, as well. I just find that he's amazing. I don't even know him personally, but there's just so much amazing wisdom in form, it's incredible.
He has this quote, he says, "When you know you deserve it, you no longer need to pursue it." I was like, that's so good. You mentioning this feeling of unworthiness and not deserving of certain things, I just find that's a conversation that keeps coming up more and more, which is fascinating.
Liz:                  Yeah, it is. I don't know how into any law-of-attraction things you are, but I'm reading this incredible book right now—and it's not even really law, the only reason I said "law of attractions" is because that's what most people know. They know like attracts like, and they know some people have a general working knowledge of vibration.
The book I'm reading, I've been reading it for a couple months, because I just can't even burn through it, it's so good. I have to stop and process and wrap my brain around some of these things. It's called Frequency by a woman named Penney Peirce. It's The Power of Personal Vibration.
It really gets into—here's an issue that I find is really prevalent in health and fitness and spirituality. A lot of people talking about what people need to do but not necessarily taking a deep dive into how people actually do these things. When you go into the inner world, the topic, the things become much more esoteric and less tangible.
When we're teaching people exercise, that's easy. I could throw up a video on YouTube and show you how to do some squats and lunges and then, boom, you know how to do it. But when it's about feeling, connecting with emotions that a lot of people are too scared to even go there—some of them are really blocked and stuffed—it's much more…you have to meet people where they are in a way that's much different than many of us are used to with our health-and-fitness clients.
Yuri:                Yeah, totally. Let's say somebody comes to you and they say, "Hey, Liz, I want to lose weight," and they're not even aware of the spiritual side of this. You give them exercises, nutritional advice. How do you approach that? Do you even start off by looking at the inner game, or is that something that kind of unfolds and then you address it as it does?
Liz:                  In the past it has unfolded and then I'd address it. But now, over the past seven months, I revamped my entire business model. I took my most popular product off the market because I'm literally just no longer comfortable starting there, because I know, to me, it feels kind of pointless, because people are going to reach… It's like trying to get the externals so the internals feel good and I flipped it; I can't teach it that way anymore.
If somebody came to me and said, "I want lose weight," I'd say, "Cool. Are you willing to do all these things that have nothing to do with weight loss first? Sure, I can give you exercises, but you have to be willing to go in and talk about everything but weight loss with me first."
And if they're not willing, I'd probably refer them out to somebody. I have plenty of friends with great workout programs, but that's just not the work I do anymore.
Yuri:                What would be a starting point for somebody who says, "Okay, that's great, Liz. What do I do?" What would be an exercise that somebody could do to kind of go inward?
Liz:                  There are four topics in the new experience I'm creating, and the first one is surrender and release. I think a lot of people want to just pile solutions on top without releasing the things that hold them back. It would start with identifying what it is that you actually want. What do you desire?
Most people, we think we want to weight a certain thing, be a certain size, look a certain way, but what we're really going for is a feeling. The best place I like to start with people is—are you familiar with Danielle LaPorte?
Yuri:                Yep, she's awesome. The Desire Map, yeah.
Liz:                  Yeah, that right there, identifying your core desired feelings, that changed my life three years ago. One of the things she says is, when you're committed to feeling the way you want to feel, you become less attached to the way it shows up. When we start with the core desired feelings and we say, "Cool, this is how I want to feel," then it's really easy to look around at your life and be like, "Okay, this is all the stuff I need to get rid of that's not helping me get there."
Yuri:                What happens when that stuff is people?
Liz:                  That is tough. Back in October I wrote this blog post called "Getting Naked and Falling in Love." It was basically a story of my journey of actually getting on the same team as my body, which took me 27 years.
From that blog post I realized how many women were dying to have these conversations but didn't feel comfortable, so I started this private Facebook group. Over the past four months, there're about 1400 people in that Facebook group now. One of the things I wrote in the description for it is "where women come together to have transparent conversations about all things body, mind, and soul." Almost every day there's someone posting in there about "the thing I need to let go of is a person."
The challenging thing about it—there are so many layers; it's so hard to explain quickly. When we start to really follow, tap in to our own desires and start to create and take responsibility for our lives, a lot of the people around us don't like it. They don't like it, not because they're not happy for us, but because it's triggering in them all the things that they don't have.
In some cases we really just need to disassociate our selves with people, but the best thing we could do is just remember that there's nothing wrong with them and there's nothing wrong with us. We need to approach all of these things not from a place of "I need to be fixed; you need to be fixed," but just wanting more.
We're meant for really great, beautiful things in life: abundance, health, happiness, feeling really good, and just treating people like they're okay even if they don't agree with us, maybe if they're even coming at us. I've had fights with my mom about some of the things I post on my Web site. I'm like, "It's cool; we're just going to agree to disagree."
I think the longwinded answer there is love and compassion, which, again, is kind of esoteric. People are like, "Well, what are the steps?" It's just constantly forgiving people, forgiving yourself, and just letting go and doing your very, very best not to be attached to what other people think about you, say to you or say about you, and just understanding that most of the things people say to us don't have anything to do with us; it mostly have to do with them.
It's like that quote, Anais Nin, "We don't see things as they are; we see things as we are." That's really the kicker.
Yuri:                Yeah, totally; that's very true. When you talk about detaching from the outcome—I love that there are so many dualities and oxymorons in our world. Let's say, spiritually, one of the big lessons is letting go of the outcome, but then on the more human side, it's like what doesn't get measured doesn't get managed.
Somebody who wants to lose weight and they're constantly weighing themselves or looking in the mirror, how do you find the balance between not obsessing about that but also being able to measure it so that you can track your progress and see some type of measurable improvement toward your goal?
Liz:                  That's a really good question.
Yuri:                I don't know if there's an answer. I'm just throwing it out there.
Liz:                  I was actually going to say, I don't know if I have an answer for that. For me, though, I measure everything based on how I feel. How close am I to my core desired feelings? How am I conjuring those things in my life every single day? Even since going Paleo, I'll take some pictures for progress because I'm curious, but one of the things I've noticed is how my clothes feel. How's my energy?
To me, those things are just much more important to me now, so I'm literally measuring feelings, which, again, I can't put a number on it, but I know how I feel compared to how I used to feel. And some people hate that, some people, that's not how their brain works, they want to be able to measure things, and I'm completely comfortable with that those are not my people.
Yuri:                I've mentioned this a number of times. I firmly believe the intangible is more powerful than the tangible, so the things that we can't measure and we can't explain are always going to be more powerful. Obviously for the human brain, it's going to be, "Oh, but I can't understand this," and the fact that you're trying to understand it is part of, I guess, our human experience. Where was I going with that? I had a really good insight or question.
Liz:                  I do that all the time!
Yuri:                Oh yeah, feeling. I get a lot of people, people watch my YouTube videos, and they'll ask me questions on Facebook. "Hey Yuri, I'm a skinny guy, and I really want to put on weight. What do you recommend?"
Well, first of all, I'm not the guy who's going to show you how to put on weight; you can go to other places for that. But I'm always very interested in finding out the intention behind that. Why is that you want to put on 20 pounds of muscle? There's always a self-worthiness issue, whether it's they don't feel they can get the girl they want or whatever.
What's funny is that I did a little experiment on myself a couple years ago, where I said I'm going to attempt to put on 15 pounds of muscle in two months, at the beginning of the year. I did about 30 days' worth, and I put on 8 pounds. Then I stopped and reflected.
I'm like you; I'm very intuitive. I'm like, I can't stand this. This is the worst ever. I'm training in a way that I can't stand, I'm eating all the time, and I'm compromising my digestive vitality and how I feel. I was like, why am I even doing this? What's the purpose? I like to challenge people to ask themselves: Why is it you want to gain 20 pounds? Why do you want to lose 20 pounds?
For anyone who hasn't read The Desire Map by Danielle LaPorte, I think it's a great place to start. It doest matter if you're after the car or the house or the money or the weight or the body; ultimately, it's all a feeling that we're after, and it's about just being true to that. I think it's a huge, huge epiphany for anybody, so thank you for bringing that up.
Liz:                  Yeah.
Yuri:                That's awesome. What other, I guess Danielle Laporte would call them truth bombs, really resonate with you with respect to healthy living?
Liz:                  Enjoyment. I did a challenge back in September that I called the Enjoyment Rules Challenge. Again, this kind of comes back to the feeling thing. I think just because I finally rebelled against the way I used to do things, which was just the way I thought I was supposed to, the way other people were doing things, the way books and magazines and peers said and just stopped doing all that stuff and only did things that I enjoy doing.
When I made that shift, I was like, "Damn, there's so much healthy food that's enjoyable!" I enjoy cooking. I enjoy yoga. I enjoy dance. Someone posted something yesterday on Facebook that I thought was great. It was something along the lines of, you know how people say if you choose to do something you love, you never work a day in your life? It said if you choose movement you love, you don't really have to work out that much.
Yuri:                It's kind of true. The notion of working out in general is actually quite amusing. We think we go to the gym for an hour a day, let's say five days a week, and we're like these super beings, when, realistically, it's nothing compared to what our body is naturally supposed to be doing.
Liz:                  Let me tell you, I went this weekend to Cirque du Soleil. Seeing something like that is always, to me, the most inspiring thing in the world, because it just reminds me that human bodies are capable of these amazing feats of strength. More than likely, those people are probably just, they're not in the gym putting on huge weights and stuff like that; they're just doing what they do.
Yuri:                Totally. I was actually at a circus school in New York a couple months ago, and we just did a day of trapeze and stuff like that. Exactly as you're talking about, there were a bunch of, I wouldn't say they're Cirque du Soleil people but kind of like that, different gymnasts and stuff.
I'm just sitting on the side, watching them do their stuff, and I'm just like, they're specimens. Their bodies are unbelievably balanced, flexible, strong. I guarantee, as you said, they're not spending any time in the gym doing squats and "I'm going to do biceps and chest today." That's probably not even in their vocabulary.
That's a topic for another day. I want to throw another kind of duality question at you. You talked about enjoyment. What about the idea that… What if enjoying the things you wan to do, what if that conflicts with responsibility?
Liz:                  Could you give me an example?
Yuri:                Yes. I would love to just go out and lie in the sun all day, but I actually have to provide for my kids.
Liz:                  Well, it's a matter of you're not going to do it all day, every day, but maybe that's, you talked earlier about the intention behind things. Maybe that's what gets you excited and motivated to do your very best in all these other things that may otherwise feel like obligations or that you might not enjoy so much, when you know that because you're doing them, you're going to get to do that other thing. Seeking joy, seeking bliss, seeking happiness gives you a chance to inject it into some of the things that you just have to do that there's no real way around. Does that make sense? It's mostly a matter of mind-set and reframing. Like, I get to do versus I have to do.
Yuri:                Yeah, that's a huge shift. That is a big shift. I know this is kind of a very esoteric conversation we're having, which is awesome.
Liz:                  These are my favorite ones, I love it.
Yuri:                Totally. And for the listeners, if you guys are totally zoned out here, I'm not going to apologize because there's a reason you're listening to this episode right now where you are; there's obviously perhaps a bigger purpose. I would really encourage just to be open-minded because, ultimately, this is where stuff comes back to you; all change comes back to the inner stuff.
In terms of our listeners, are there one or two or three things you would have people start with in terms of pursuing this journey of moving away from the physical and maybe working on the inner game a little bit more, whether they're books, resources, courses, ideas, whatever?
Liz:                  Yeah, books I would say for sure. Desire Map is incredible, because that's where you identify your core desired feelings. And even if you don't want to get the book, if you just Google core desired feelings, there's a worksheet, there's a PDF for free online that you can find and at least get a general feeling there. Then I also really love, have you read Daring Greatly by Brené Brown?
Yuri:                An amazing book.
Liz:                  The reason why I think it's so amazing is because she gives people the language to talk about two things, shame and vulnerability—that most of us really don't want to freaking talk about. But she shows you how to do it in such a way that's so inviting instead of just continuing to stuff and bury these emotions.
That's one of the best ways to begin to release things; you just bring it in to the light. That's why shame exists, right? Because it's in the dark; it's the stuff that no one wants to talk about. Once you're able to talk about it, it takes away its power. Those two books are just so incredible and such a great place to start.
But then the other thing I would say is this: Just slow down. Let yourself feel things, let yourself experience things, and just stop reaching out for solutions and answers. It's amazing what you could access inside yourself by just taking three deep breaths and slowing down for a minute and being like, "Oh, how do I feel right now?" Even when you're trying to problem-solve or figure something out. we always know the answers; we have them. We have gut instincts that we are blocking and shutting down all day long by using logic instead of intuition.
Yuri:                Yeah, that's huge; that's great. Daring Greatly, The Desire Map, slowing down, whether you're driving or not, taking some nice, deep breaths, and just enjoying the moment. It's so cool too because when you study more of the spirituality stuff and you go deeper with this, ultimately, it all comes back to the same stuff. Everyone's saying the same stuff, which is very cool. It's just a matter of self-rediscovery for us to make sense of it and apply it. Awesome.
The best place for people to check out what you're doing is over at your Web site, LizDialto.com. Check it out, guys. Liz has some really cool stuff going on. If you enjoy what we're talking about here, you can go deeper with what she's doing over there. Liz, thank you so much for taking the time. I love talking about this stuff. We could talk about this forever.
Liz:                  Me too! I love it. Thank you!
Yuri:                It's great. Absolutely. Any final words of wisdom before we part ways?
Liz:                  Yeah. There's nothing wrong with you. Not you personally, Yuri, but everyone listening. I feel like when we dive into the space of personal development, a lot of people are approaching it from "there's something wrong with me I need to fix." No, self-acceptance has to come before self-improvement. You're fine.
If you listen to this, leave, and never do anything with any of the material we talked about, that's fine too. There's just nothing wrong with you, and I want you all to know that.
Yuri:                Awesome. Thank you so much for that; that's great. For everyone listening, hopefully you guys got some great value and insights out of this conversation. You can always share your comments over at the blog at SuperNutritionAcademy.com/blog. I want to thank you guys for taking the time to listen, and I look forward to seeing you guys in the next episode. Liz, thank you so much.
Liz:                  Thank you!
Related Posts:
---
Tags: how to get healthy, iz dialto, worthiness

About Super Nutrition Academy

Super Nutrition Academy is the ONLY nutrition course that makes it easy for everyday people to understand the complex relationship between nutrition and health. If you're tired of all the conflicting health information out there and want a clear-cut, evidence-based understanding of the nutrition and health topics that matter you, then get started today.

---