Posted: November 4th, 2014 @ 5:05 pm | By:

Yuri Elkaim
Categories super nutrition academy health class
Episode #110
Learn how to eradicate sugar cravings and lose weight in just 10 days time with NY Times best-selling author, Dr. Mark Hyman


Click here to subscribe in iTunes (and download)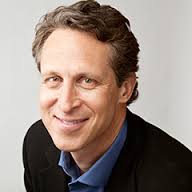 Hey, guys, how's it going? Yuri here. I'm really excited to be with you today because we have a very, very special guest. We'll get to that in a second, but, first of all, I want to thank you once again for joining us. We're back in the swing of things on the Super Nutrition Academy podcast. I told you I was taking a little bit of a hiatus because of the book launch, and now that we're back down to Earth, we can get back to resuming our normal awesome schedule.
Today we've got a very, very special guest: none other than Dr. Mark Hyman, who is really one of the leaders in the entire functional-medicine/wellness movements. He's a trained doctor and he's doing some incredible work in really getting the whole idea of integrative medicine; not just drugs and pharmaceuticals but really getting people to understand the importance of the power of food, the power of lifestyle to really helping us prevent and, in a lot of cases, reverse disease.
Let me give you his more formal bio. He's a practicing family physician, an eight-time New York Times best-selling author, and an internationally recognized leader, speaker, educator, and advocate in the field of functional medicine. He's the founder and medical director of the Ultra Wellness Center, chairman of the board of the Institute for Functional Medicine, a medical editor of The Huffington Post, and a regular medical contributor on Katie Couric's TV show, Katie.
More recently, he's actually been brought in to the Cleveland Clinic—and we'll talk about this in the interview—to really advance this whole idea of functional medicine into mainstream medical practice and research, which is tremendous. Sit tight; we're going to also talk about his recent book, The Blood Sugar Solution: 10-Day Detox Diet, and how it can help you shed off the pounds and help you get over a lot of those sugar addictions.
There will be a lot of cool things we share in this interview, so stick with me, stick with Mark. Without any further ado, let's get into it.
Yuri:               Hey, everyone, how's it going? Yuri here. Welcome to another edition of The Super Nutrition Academy Health Class. I'm very excited to have a very special guest with us today. I've given his introduction already, so without any further ado, I'd like to welcome Dr. Mark Hyman to the call. Welcome, Mark.
Mark:              I'm so glad to be here. Thanks for having me.
Yuri:               Absolutely. Let's start off by sharing with our audience what's new and exciting in your world. You're up to some amazing things. Why not share a little bit of what you're up to?
Mark:              Sure. What's most exciting is that functional medicine is really blowing up. The Cleveland Clinic started a center for functional medicine there, the Cleveland Clinic Center for Functional Medicine, which is something that's never been done before in any major medical center.
We're really having, for the first time, the opportunity to show the research, to do an amazing amount of work with bringing this model of nutrition and lifestyle to medical education, and also helping to change the way we do clinical medicine and bringing this into a major medical center and having it be part of standard medical care. We're really excited about it, and it's super filling to me.
We're also doing community interventions and getting people healthy. I never thought I would see the day when we'd be recruited by a major medical institution to bring this in. It wasn't something that we kind of pushed up from the bottom, but it came down from the top, which is super exciting.
Yuri:               That's awesome. Just for our listeners, in case you guys aren't aware, the Cleveland Clinic is really the epicenter of a lot of amazing things that are coming out with respect to health and obviously now with, I shouldn't say alternative health, but kind of an integrative approach to healing and wellness. It's really encouraging to see that happening.
Mark:              I know; it's super exciting.
Yuri:               Trained as a doctor—and, obviously, a doctor in functional medicine—what have you noticed in the past couple years as big obstacles, whether it be for the movement of functional medicine or even patients to get proper care within our medical community?
Mark:              I think the problem is it's so fragmented. We have doctors who are trained in silos, specialties that don't connect the dots between different problems.
I saw a woman today in my office, for example, who had migraines and asthma, and she had chronic constipation and irritable bowel and she had fatigue and brain fog and thyroid symptoms, all these issues, everything from ear itching to science issues. She saw all these different specialists, and no one connects the dots between all these problems. You see doctor after doctor and you don't get answers, and by the time she's 50 years old, she's really miserable and not really getting benefit from the kind of medicine we have available today, which is really understanding how everything connects together, how we can actually help get to the root of the problem, which is what functional medicine does.
We're really in a sad state between the medicine we have and the medicine we're going to have, which is 21st-century medicine based on this paradigm. It's unfortunate that it takes so long to get these ideas into medical practice. We're trying to move that forward at a faster rate by our work with Cleveland Clinic.
Yuri:               Yeah, that's awesome. That's great. Let's talk about one of your more recent works, which is called—which is, by the way, another New York Times best-selling book, which is number eight for you, nothing too shabby—it's called The Blood Sugar Solution: 10-Day Detox Diet. I guess it's a follow-up to your previous book, The Blood Sugar Solution, in which you shared a proven six-week plan for preventing, treating, and even reversing diabetes and prediabetes, which I think is very important because it's such a massive epidemic that's affecting kids as young as 10 years old, as well as people in middle age.
With this new book, the 10-Day Detox Diet, you've created more of a fast-track plan that will help readers shed pounds and radically reboot their entire system in just 10 short days. What is the value of this fast-track plan? Is this something that's sustainable, or is this something that's kind of like 10 days you do once or twice a year?
Mark:              Well, most people don't connect the dots between what they're eating and how they feel, and they often are addicted to the processed sugar and flour and food that's in our diet, and some people don't really understand this connection between what they're eating and how they feel. They know that if they eat too much.
What's super exciting to me is  the random collection of recommendations, but it's really a science-based model. It's from out of 20 years of practice and research and functional medicine and understanding how each food is medicine. I've just thrown all that into a program that includes, also, a lot of things to help you behaviors and begin to change how you feel very quickly.
So, most people don't connect the dots, and they don't understand. They don't understand that in 10 days, they can see huge change in how they feel. They don't really get that, and I think that's really what I want to get people to understand: how you can change the way you feel that quickly, how you actually see the shift in your body happen so fast.
Yuri:               Sure. In your eyes, why is it so important that we detox? Why can't we just change the way we eat, our eating habits?
Mark:              Because most of us are addicted to sugar and processed food, so you can't just sort of cut back; it's like cutting back on a line of cocaine or just having one drink if you're an alcoholic or a couple of cigarettes if you're addicted to tobacco. It's really difficult to change that; very, very difficult. What we really want to try to do is get people to quickly shift out of the addictive nature of these foods.
People are doing cocaine and they know it's addictive; they drink alcohol and know it's addictive; but most people eating sugar probably don't know it's addictive and that's the problem. I think we need to shift out of that and help people understand it's really possible, very quickly, to reset your system and shift that whole process.
Yuri:               For a lot of our listeners, I talk about the benefits of detoxification quite a bit. For somebody listening who's like, "This sounds really cool but how does it differ from another cleanse I may have tried in the past or some other detox protocol I may have tried?"
Mark:              This is a scientific medical detox program; it's not a cleanse per se; it's really designed to help you reset your entire system and keep your body from the addictive nature and the brain being hijacked and your taste buds being hijacked and your hormones being hijacked and your metabolism being hijacked, taking all that back in a short time. It's eating real foods; it's actually sustainable. The truth is, I eat like this 90 percent of the time, and 10 percent I might go off and have some other things that are not on there.
Essentially, it's the way most of us should be eating, which is very low-glycemic, mostly plant-based, good-quality animal protein, meat-animal protein, very low in sugar and processed foods, and eating a lot of really good fats. All that really helps boost our metabolism and changes us from being fat-storing to being fat-burning, from being inflamed to having an anti-inflammatory process.
Yuri:               For our listeners who may see you as this kind of amazing trailblazer and a guru in a lot of functional-medicine spaces, what does a typical day look like for you? You're traveling all over the place, doing so many amazing things. How do you maintain this type of lifestyle whether you're at home or on the road?
Mark:              It's very important. Rhythm is really key, so I'm really careful about managing my food intake. That's primary because that manages my energy, manages my entire well-being. I make sure I eat protein for every meal, and I make sure I have good-quality fats. In the morning I might have a shake, or if I'm stuck traveling somewhere, I might have an omelet or eggs, berries, that's sort of the go-to. And for lunch it's pretty easy: vegetables and protein or extra sides, salad with protein on it. Same thing with dinner: two or three sides of vegetables and some fish or chicken.
And I stay away from the bread, stay away from the processed food, and bring an emergency pack with me when I travel. I have it on my Web site; you can go to DrHyman.com and type in Emergency food pack. You'll see I have a very robust kit that I bring with me that varies from time to time but has good-quality protein in it, nuts and seeds, nut butters, almond butter, coconut butter, these little packets I use. I'll bring, also, jerky, turkey jerky or buffalo jerky I'll get some places, and I'll just have a reserve in my bag so I never get stuck in a food emergency.
I can really manage my food intake. And then I exercise. If I'm raveling, I do short-burst interval training, which I've gotten from programs. I do seven- or ten-minute bursts. I do yoga classes; I'll look at the yoga class where I'm traveling, and after a day's meetings or works, I'll go to a yoga class. I'm very conscious about how to actually include those things.
And I make sure I get enough sleep; I make sure I get at least eight hours, sometimes more, of sleep if I need it. Sometimes I cut back if I need to, but I'll make it up. That's really important. And when I travel I just make sure that I take care of those basic needs: eating, sleeping, exercising, and sort of de-stressing, and it makes a huge, huge difference.
Yuri:               Awesome. That's great to know because I think a lot of people use travel or busyness sometimes as an excuse of not being able to stay on a healthy path. It's always interesting to see how different people are able to stay on that path.
Mark:              I travel almost more than anybody, probably half the time I'm on the road, and it's critical for me to keep my energy up and stay healthy so I can do the work I want to do. It would be easy to fall off, but it's critical for me to maintain that. It's not that hard; it just requires some planning, that's all.
Yuri:               Yeah, planning is absolutely critical. Awesome. In your book you talk about what makes you fat also makes you sick. Can you elaborate on that?
Mark:              Yeah. Most people think you're either overweight or you're sick, and sometimes you're both. Basically, people don't understand that just being overweight is actually being sick, that the things that make sick also make you fat, and the things that make you fat make you sick. They're interconnected. Things that cause inflammation, changes in your gut flora, environmental toxins, your processed diet—all these things are playing a huge role in your health. Understanding the connection between those things is really important.
Yuri:               Very cool. You also talk about how food addiction is really a biological, physiological process. Can you describe how that works so people understand that maybe it's not their fault all the time, that there's something physiologically going on?
Mark:              Yes, this is what I sort of said earlier. I think it's really important to understand that if you're having food cravings and sugar cravings, if you can't control your behavior around food, then it's not because you have some moral weakness or you're just weak-willed, no willpower, or you're lazy or just a glutton. It's really not true. We actually become that way because of the quality of the food that we eat.
The poor-quality food we eat literally hijacks our system and makes us addicted and alters our behavior. We blame the victim for being overweight instead of saying maybe it's because they're hooked on stuff that's driving that behavior. If you shift what you eat—you can't change almost how much you eat because that's controlled by very ancient mechanisms around survival, but you can change what you eat.
When you change what you eat, you can literally change your entire system. You can change the nature of your biology by the quality of the food. If you focus on quality and not so much quantity, don't worry about the calories, and just eat real, good food, then your body automatically will shift out of this addictive process, and you won't even have to think about it.
Yuri:               That's a very interesting notion. Obviously, within our circle, we understand that eating real food pretty much allows you to eat as much as you want, but for people who are so engrained into counting calories and portion sizes and feeling like they always have to have fewer calories coming in in order to lose weight, how do you get people to move out of that paradigm into this new wave of seeing food?
Mark:              Well, very important; I teach people that it's really about the quality of the calories. I just explain to them if you have a thousand calories of broccoli or thousand calories of soda, it has very different effects on your body. Everybody sort of understands that. We have this crazy notion that all calories are the same, but when you look at the research and see when you have a thousand calories of broccoli, your body will respond very differently.
If you have a thousand calories of soda, it'll raise your triglycerides, raise your insulin, raise your cholesterol, cause a fatty liver, lower your sex hormones, cause increased hunger, cause increased fat storage. Whereas if you eat a thousand calories of broccoli, it creates all sorts of healing properties in your system, literally the complete opposite.
Yuri:               You can come out with a new book just called The Broccoli Detox Diet.
Mark:              Exactly.
Yuri:               There you go; that's awesome. Once again, guys, we're talking about Mark Hyman's 10-Day Detox Diet; you can learn more at 10DayDetox.com. I highly recommend getting a copy of it because everything Mark puts out is really awesome. With the last book, The Blood Sugar Solution, to this new one, what are some of the new, big breakthroughs, cutting-edge scientific thins you've been able to bring into the new book and some of the things you've learned in the past year or so?
Mark:              I think it was really striking, I've written a lot about sugar, and in writing about sugar, I encourage people to eat more fat. But then I realized that people are so confused about fat. Then I started thinking about it and realized I was so confused about fat even though I researched this and studied it all the time. There's such conflicting opinions.
It's amazing to me that you can have two really extraordinary scientists who have completely opposite opinions about the science. One group thinks that all calories are the same or that certain fats are bad and certain fats are good, like this group that thinks we should all be eating sticks of butter every day. And another group thinks we should all be only having vegetable oils every day.
It's like, what is the truth? I really want people to understand the role of fat and health, where we get into trouble with it, where it helps us, and really sort through that.
Yuri:               Really quickly, what would be—on the topic of fat, because this is obviously a big one, as you mentioned—what would be, for you, the number one fat to avoid and why and the best fat to include in your diet and why?
Mark:              The number one fat to avoid is trans-fat or hydrogenated fats. This is the number one fat to avoid because when you are eating trans-fat, it literally poisons your cells and poisons your body, and it's quite significant. There's really no room for it in our diet. In fact, the FDA has finally ruled it as a non-GRAS substance, not generally recognized as safe. That's important.
The second thing is that the fat we want to eat, I would say, is omega-3 fats. There's no debate about this; we need more omega-3s and no trans-fats. That would be from gland sources, for example, flaxseeds, hempseeds, chia seeds, walnuts; those all have omega-3 fats, but there also may be a need for EPA and DHA, which are from fish oil and fish fat, but it actually comes from algae, so you can get DHA from algae if you're a vegetarian, and you can get it from fish oil. I would stay away from things like krill oil because krill is the * (19:29—unclear) antioxidants, it actually is the feed for the bottom of the food chain in the ocean. You start taking that away, I really get worried we're going to be * (19:38—unclear) going to die. I may be overreacting, but I think it's a bad idea.
And then, secondly, we can think about eating other fats that may be really helpful for us like monounsaturated fats and even some of the saturated fats like coconut butter can be very helpful. Also, grass-fed animals have very different properties than other animals.
Yuri:               You spent a lot of time looking at the impact of sugar on, for instance, blood sugar levels and eventually hypoglycemia or diabetes. When people think about fat making us fat versus sugar being the bigger issue, what do you say to that? How do you get people to understand that it's okay to have a little bit more fat and it potentially is even better for you than however much sugar you might be taking in?
Mark:              It's really interesting because you've got a sort of math problem. They say fat has nine calories per gram, sugar has four, so if you eat more fat, you're going to get fat. The problem is that we have confusion because the word fat that we eat and the word fat that's on our body is the same word, but they have nothing to do with each other. It just happens to be we have the same word for them.
When you look at the research, when you eat sugar, what it does is raise insulin, which turns on fat-storage properties in your body and leads to inflammation. When you eat the right fats, it actually shuts off fat storage, turns on fat burning, decreases hunger, and increase and increase metabolism.
The biological effects are quite different. In fact, in studies where they give very, very low-fat diets versus more higher-fat diets, the ones on the low-fat diets, they actually burn 300 less calories a day. Even though they're eating the same amount of calories, when you change the composition of your diet, it changes the amount of calories that you burn, which is pretty stunning.
Yuri:               It's amazing. Hopefully with messages like this, one person at a time, slowly but surely will understand that not all fats are the devil and they're actually probably a lot better for us than most people have been led to believe. Just in wrapping up, really kind of a quick overview of the 10-day detox diet. How does it work, what foods are eliminated, what foods should be stock up on, and anything else we should know?
Mark:              I think the key thing is that it's a powerful anti-inflammatory low-sugar diet, and it really turns off all the signals that create disease and turns on all the signals that create health. It creates automatic weight loss without hunger and cravings and it's delicious food; it's not deprivation. You don't have to worry about how much you eat; you just focus on what you eat, and your body will be much better for it.
Second is, eliminate the things that are really causing a problem, including the inflammatory foods like gluten and most grains. We get rid of dairy, which can create insulin and is full of hormones. We get rid of sugar and processed foods and chemicals in your diet, and we get rid of a lot of beans, which can be a problem for some people with digestive issues; not that beans are bad for you, but just for this short 10 days.
And we eat lots of vegetables, lots of good-quality fruit, nuts, and seeds, and good-quality chicken, fish, grass-fed meats, eggs. All those things are really helpful. We have protein shakes in the morning, basically protein, vegetables for lunch and dinner. People just do so well on this.
Yuri:               Awesome, that sounds cool. Just before we wrap up, two completely unrelated questions. First of all, when you are traveling or just whenever you have time, what are the three top books that you've read in the past two years? They can be health-related, they can be anything that really has stuck for you.
Mark:              Three top books…I read Salt, Sugar, and Fat just really stuck with me; a really powerful book. It's about the food industry and their involvement in creating addictive foods.
I read The Real-Food Revolution by Tim Ryan, which just came out. It's a powerful indictment of our food industry and a model for how to create a new food system in America.
I guess the third book I read which I really like was sort of a novel is called Still Life with Woodpecker, about how to make love stay, which I thought was great.
Yuri:               Very cool. The final question is: Outside of all the amazing work you do in the health field, what do you do for fun?
Mark:              Oh, lots of things. I go hiking, I play tennis, I ride my bike. I'm training now to ride in a race next year from San Francisco to L.A., a parade on my bike in California. I travel. I'm going to Morocco for my birthday, which is coming up. Lots of fun things.
Yuri:               Very cool. My dad's Moroccan, so I've got some nice experience; I remember some good times over there when I was younger, so I'm sure you'll have a good time.
Mark:              Great, thank you.
Yuri:               Awesome. Well, thank you so much, Mark, for taking the time, sharing with us your wisdom and expertise. Once again, for all of our listeners, pick up a copy of The Blood Sugar Solution : 10-Day Detox. You can go to 10DayDetox.com.
Once again, remember to join us for the next podcast episode; it should be coming your way in about a week. And you can always join us on the blog, over at SuperNutritionAcademy.com/blog. Let us know your comments, thoughts, and I look forward to speaking with you guys next time. Thanks again, Mark, and we'll talk to you soon.
Mark:              Of course. Take care.
Related Posts:
---
Tags: 10-day detox, blood sugar soluton, dr. mark hyman

About Super Nutrition Academy

Super Nutrition Academy is the ONLY nutrition course that makes it easy for everyday people to understand the complex relationship between nutrition and health. If you're tired of all the conflicting health information out there and want a clear-cut, evidence-based understanding of the nutrition and health topics that matter you, then get started today.

---