Posted: November 11th, 2014 @ 9:48 am | By:

Yuri Elkaim
Categories super nutrition academy health class
Episode #111
Discover the 10 fat habits that could be destroying you diet.
Click here to subscribe in iTunes (and download)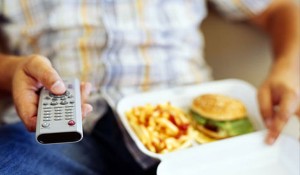 Hey, guys, how's it going? Yuri here. I'm really excited to be back with you with another exciting episode today. What I'm going to do, we're doing another solo round here. What I wanted to talk about today is an article I came across in the magazine Cooking Light. It was talking about the ten worst habits destroying your diet. This was written by a couple dieticians, and I just wanted to go through these just to give some perspective on them and to see if they make sense. I think there's a lot of validity and good stuff that can be had out of this article. Without any further ado, let's jump in.
They talk about the first fat habit—they call these things "fat habits," which I think is interesting. The first one is: overdoing diet foods and beverages. I'm not going to go into reading every single one of these, but what I'll do is give my perspective just after reading the quick snippet. Overdoing diet foods and beverages; I would totally agree with this because, let's look at diet sodas. Diet sodas are loaded with artificial sweeteners.
I've spoken about this before. There was actually some research done in animals with artificial sweeteners like Splenda, where they actually found they were eating more as a result of using these artificial sweeteners and, thus, gaining weight. Part of the reason here is because your body's an amazing thing. Your brain senses when to receive things. For instance, if you're eating something sweet or supposedly sweet or drinking something supposedly sweet, but there's no sweetness coming in, then there's a disconnect, and the brain doesn't get the message, like, "Hey, we didn't get the sweetness, so we're seeking out more of that."
Diet sodas, diet beverages, diet foods, it's all garbage. It really, really is. It aggravates me when I see people relying on Diet Coke and other nonsense in thinking they're doing their body a good thing. They think, I'm going to drink Diet Coke, so I'm not going to drink as much sugar; therefore, I'm going to lose weight.
Well, the intention is okay, but if you want a better version of a fizzy, bubbly drink, then try this. Get some Perrier or get some fizzy, bubbly water, and add in some lemon and apple cider vinegar. That's a beautiful, healthy, fizzy beverage that's actually going to help your body as opposed to hurting it. You can use that before your meals; I drink it sometimes with my meals. That's a really cool segue. If you're somebody who's just, "I need some fizzy bubbles, then that's a really healthy alternative.
Back to this article. Fat habit number two: Food is my BFF best friend forever. I don't know about this. I consider myself a big foodie. I love food. I live in Toronto, which is an amazing city that has an abundance of tremendous restaurants, a great food culture, and I don't look at food as my best friend, but I enjoy the experience. I enjoy going out for dinner; I enjoy having a nice dinner with family and friends.
I think that's a very universal thing. We should be able to enjoy those experiences. I found that, personally, when I'm able to enjoy meals with a good group of friends, it actually does my body a lot better. Even if I'm not eating the healthiest of foods, my body responds better to that food because, energetically, there's just a better vibe; there's more love and whatever energetically, however you want to see it, in the room. It just makes the whole process that much more enjoyable.
I think food can be your friend, but also look at food from a nourishing standpoint, not just from a taste standpoint. You don't want to be somebody who eats alone all the time because that's not something that's going to foster good habits; it's going to lead to poor decisions in a lot of cases.
Here's the thing: If you go out to eat with some friends, generally, if those friends are somewhat health-conscious, you're going to be, I'm not going to use the word intimidated but you'll be inspired. You'll be inspired to make better choices because you don't want to look like this unhealthy sloth in front of them. Having dinner with other people, eating food with other people is generally a good idea.
Okay, I'm not too sure if I really answered that, number two, but I think I gave some perspectives there. Fat habit number three is: trying to be a perfect eater. This is a good one because the whole idea of perfectionism implies failure. We are a culture obsessed with perfectionism. If we look at Olympics; we look at gymnastics specifically, or we look at Dancing with the Stars. This is a TV show that's on all the time, and we have regular people who are not professional dancers, but even those who are, the expectation is: I need to get a 10.0. I need to get a perfect score.
The reality is: There is no perfect. It's impossible to achieve perfection. And what is perfect? In whose eyes? Is this an objective thing? Is this a subjective thing? When we're trying to become these perfect eaters, what is a perfect eater? Is it sticking to a diet exactly as the author, the diet maker has prescribed it to be? That's not the goal. For me, what I really try to get you guys to think about is to take whatever you're following and find a way to make it work for you. The best diet you're on is the one you don't know you're on.
I had a question with our All-Day Energy Diet readers the other week, and one of the ladies was talking about the fact that she's in her 60s; she supposedly has been eating healthy for 25 years, and she's still really low in energy. After a week and a half on the All-Day Energy Diet, she doesn't feel any better. I told her, just out of curiosity, "Just give me a general sense of your life." She said stress was huge for her.
As soon as somebody says that, it's like no wonder. Your body is absolutely shattered as a result of not being able to manage stress properly. It's going to totally compromise your adrenals; it's going to totally compromise a lot of other systems in your body. She said, "The only time I really feel somewhat good is when I have a piece of salmon or steak with my meals." I told her, "There are recipes in the All-Day Energy Diet, and, according to its guidelines, you can totally do that in moderation." If you feel the best when you have a piece of steak, then have a piece of steak with your meals; just make sure it's balanced out with lots of vegetables.
That's what it's all about: finding a way that stuff will work for you. It's not about being perfect. Anything that I prescribe, whether it's a workout or a diet, my intention is not that you follow it right to the letter. In the development of the diet, there's a lot of room for flexibility. Everyone responds differently to the same foods, so you need to find what's going to work best for you. Obviously, follow the structured guidance as much as you can, but give yourself freedom to be okay with not having the exact ingredients or, "What do I do if I don't have kale? Can I use Swiss chard instead?" Yes; don't worry about being perfect.
Fat habit number four is: not having a support system. This is huge; huge. With the All-Day Energy Diet, we set up a private Facebook group that only customers of the All-Day Energy Diet can get access to. The reason for that is because I don't want you to read a book—as I'm recording this, actually, I'm looking at my bookshelf. All of these books are sitting here and I'm looking at this. I'll just rhyme off a few here: Daring Greatly, by Brene Brown; How Successful People Think, by John C. Maxwell; Managing Yourself, by Peter Drucker; The Art of Nonconformity, by Chris Guillebeau; Seth Godin, Purple Cow.
These are all tremendous books, but I've never met the authors. I've never communicated with the authors. I have no way of knowing whether these authors have any kind of support system in place for their readers to actually consume and then apply the information. With the All-Day Energy Diet and pretty much all the products we create, it's so important to have that support system. In the example of our group, I'm in there on a daily basis answering questions, giving people inspiration and hope, and giving them a sense that I'm actually here with them to help them apply this stuff to their lives because that's what I'm here to do.
Not everyone wants that and they don't have to be in the group if they don't want that. The whole idea is that most people—and research shows this—lose more weight, keep it off longer, succeed on whatever plan they're following if they have a support system not just from the author or the expert, but from other people going through it as well.
That's one of the really cool things we have in place that's just been tremendous for so many of our customers: having that private group where they can talk about the All-Day Energy Diet, they can talk about how they're applying it, posting pictures of recipes. That's ultimate accountability. That's how you get support; that's how you get accountability to make amazing changes.
Most people, when they're doing something—let's take a family of four, mum, dad, two kids, usually it's the mum who wants to lose weight. The dad usually doesn't; obviously, that's not true all the time, but let's just say it's one out of four people in the household who has this goal of losing weight. Well, the other three people, what are they going to do? Sure, they can give love and support, but they're not doing the same thing. They're going to be, "Man, I've got to prepare another meal for the kids." You have to find a supportive system where people are doing what you're doing, or you're following people who've already accomplished what you want to accomplish. Getting that support is really important.
Fat habit number five is: ditching your favorite foods. This I don't agree with necessarily because I'm not of the belief that you can have whatever you want whenever you want. I don't believe that. I'll be fully honest with you, and I've disclosed this many times before. I have a slight addiction to pizza. There, I've said it. But I don't hide that. I order pizza maybe once every two weeks, let's say. But I do that knowing that…I'm not allowing myself to do that because it's good for my soul and all this stuff; I don't believe that's necessarily a healthy choice. I do it because, who knows, maybe I'm addicted to the chemicals or whatever's in the pizza, and I just enjoy the taste of it.
Having said that, I know that's not a dietary choice that's moving me toward my health goals of having better health, more energy, reducing my consumption of gluten, obviously. These are compromises that I've made. When people say you can have whatever you want—and there are diets that are littered with this kind of advice. "Hey, now you can lose ten pounds in a week and still eat your favorite foods like hamburgers and ice cream and pizza and donuts and chocolate cake." Seriously? Really? Is that what we're telling people to do? It's ridiculous.
I believe you can still enjoy your food. I still think you can go out and have nice dinners. For me, it's moderation; 90 percent of the time clean, 10 percent of the time, you enjoy these leisure foods. But, again, with the leisure foods, as I call them, you can make them healthier. We have in our household crepe Saturday; basically, Saturday mornings we have crepes. The crepes are gluten-free, they're dairy-free, they're made out of a buckwheat flour, we use almond milk, and they're delicious. We'll put in various fruit; we'll put in applesauce or chopped-up pears; we'll put in maybe almond butter with bananas and stuff; the occasional one we'll put in a little chocolate sauce, like Nutella type of thing, but that's a little bit of a splurge.
Again, it's fine. I'm not saying you can't go out and enjoy your favorite foods. If you want to have ice cream, go have ice cream. Just do so with the knowledge that this is just a little treat you're giving yourself, and it's not moving you toward your health goals. That's cool, that's okay, but I don't believe that not ditching all these bad foods is a bad idea, if that makes sense. That's what I think about that.
Fat habit number six: expecting too much too soon. This is actually one of the most common things I come up against. A lot of people, they're like, "I've got fifty pounds to lose," and one week into the program, they're like, "I've only lost two pounds. What's going on?"
Back up for a second. You've got 50 pounds to lose; those 50 pounds didn't take one week to pack on. You've been accumulating that fat for years, decades maybe. For you to expect things to just vanish overnight is a little bit unrealistic. It's also our job as creators of these programs to be realistic in terms of the expectations.
For instance, with the All-Day Energy Diet, the promise is that you'll double your energy in seven days or less. The reason I say that is because we've led thousands of people through that program, and we've seen this, we've surveyed them, we've asked them on a scale of 1 to 10, 10 being double, "How much more energy do you have?" The vast majority of them are between 8 and 10, so that's why we say that.
You just have to be careful because, again, not everyone is going to experience the same thing. I want to give you hope and positive expectations for amazing things, but you have to remember that you're unique, you might be a hyper responder. With workouts, we know that some people are hyper responders, other people are negative or slow responders, and other people are nonresponders. You can have them on the same workout program, and three different people respond in three completely different manners. Using the same weights, same repetitions, same frequency. That's something to remember.
The whole idea is that you want to just remember that you're making positive improvements and that it's going to take a bit of time, but if you continue doing this positive thing, the likelihood of your success is much greater than if you weren't doing it. Have the expectation that things are going to be great, but also be realistic about weight loss.
Typical weight loss is about one to two pounds a week. If you lose five pounds one week, don't expect the second week to be five pounds as well or even more. Remember, your body is always going to find a way to maintain what's called homeostasis; it doesn't want you to lose a lot of weight quickly.
You have this set point, and it's almost like a thermostat, where if the temperature goes down too quickly, boom, the heat comes on and it brings you back up. The same thing; if you lose weight quickly, the second or third week, your body is going to readjust to help you hold on to some weight. Remember that as you move forward if weight loss is your journey.
Fat habit number seven—this is a good one—you're a distracted eater. This is huge. I believe that eating in front of the TV, eating in front of the computer screen—I'm guilty of this quite often as well—is not a good thing. This is one of those things where, in theory, it makes a lot of sense, but doing it is a lot more challenging. I think it's because we feel uncomfortable being alone. By "alone," I mean we're not distracted by our iPhones or our computers or TV.
The whole idea is to eat mindfully. Be present with your food. Sit down and eat your food without any distractions. Even if it's reading a book, you're distracted. Enjoy the food, experience the food, and stop when you're full. Just being more present with your food is a huge and important step to moving you in the right direction.
Fat habit number eight is: You eat out more than twice a week. I don't think this is a necessarily bad habit, depending on where you go. Generally, more expensive restaurants have better-quality foods, so I don't think that eating out twice a week at a nice, fancy restaurant—it doesn't have to be fancy, but a restaurant that makes it a priority to use local ingredients and good-quality foods, I don't think that's doing any harm to you. If you're going to McDonald's and Taco Bell, then that's a different story. That's something to remember.
Fat habit number nine is: drinking calories, not eating them. This is absolutely true if you're drinking, for instance, a bottle of Coke; you're getting about 65 grams of sugar. Sixty-five grams of sugar, we multiply that by four calories per gram. That works out to be—if I can do math; I don't know—let's say 260 calories just in liquid.
It's very, very easy to lose track of how quickly calories are coming in, especially when you're drinking them. If you're making juices and smoothies, make a juice; it should be vegetable-based, not ten watermelons. If you're making a smoothie, mostly vegetables.
Here's the other thing: When you're drinking liquids—juices and smoothies—take your time. Chew the liquid in your mouth. It's going to activate enzymes, it's going to help your digestive system deal with it, it's also going to delay the amount of fructose that's coming in to your liver at the same time and that's really important. Take your time when you're drinking your meals.
And the final fat habit, number ten, is: skimping on your z's or skimping on your sleep. This is really important, especially for weight loss. Sleep is arguably the most important thing we do on a day-to-day basis. We spend about one-third of our lives sleeping, and there's a reason for that. That's where the body repairs itself, regenerates, refreshes, and there's a lot of research that shows that less sleep increases your likelihood of gaining weight.
If you have less than five hours of sleep, you're at a 73 percent greater risk of becoming overweight. If you have six hours or less, I believe it's 23 percent greater risk. The whole idea is that if you're sleeping less—when you sleep, for instance, what happens is, the hormone ghrelin, which signals "I'm hungry," is kind of shut down because you're sleeping; your body doesn't need more calories. Leptin goes up; leptin says you're full.
But when you're not sleeping, the opposite happens. Leptin goes down and ghrelin goes up. Ghrelin is saying, "I'm hungry, I'm hungry, I'm hungry," and leptin is not telling your brain, "I'm full." If you're losing sleep, if you're sleeping two or three fewer hours per night, you naturally have higher ghrelin levels for longer, which means you're naturally going to seek out food, which means you're probably going to pack on pounds.
That is an overview of the ten worst habits destroying your diet. This was published in Cooking Light magazine. I thought there were some really good insights in there. I hope my perspectives gave you some cool takeaways from that. If you're listening to this in your car on the way to work, hopefully, it's inspired you to make the coming day awesomely healthy. If you're walking your dogs or doing whatever else, hopefully it's done the same for you. As always, join me over at the blog, at SuperNutritionAcademy.com/blog, leave me your comments, questions, all that good stuff.
And if you haven't tried Super Nutrition Academy yet, if you're not a student, you should absolutely join because it's an incredible program. This is the kind of stuff that we should've been taught growing up in the school system but were never taught, and that's why so many of us are messed up when it comes to our health, because we simply don't understand how our bodies operate and we don't understand the impact of various food choices.
Super Nutrition Academy is like giving you a machete to help you chop through the jungle of nonsense out there—conflicting information, all sorts of different whatever when it comes to nutrition and health—and it gets right to the fundamentals, right to the scientifically backed and usable fundamentals and principles when it comes to nutrition and health. You can go to SuperNutritionAcademy.com to get started today. Again, it's just a dollar, so try it out for yourself and see how you like it.
Thanks for joining me. I'm Yuri Elkaim; I look forward to seeing you in the next episode.
Related Posts:
---
Tags: diet mistakes, fat habits

About Super Nutrition Academy

Super Nutrition Academy is the ONLY nutrition course that makes it easy for everyday people to understand the complex relationship between nutrition and health. If you're tired of all the conflicting health information out there and want a clear-cut, evidence-based understanding of the nutrition and health topics that matter you, then get started today.

---