Categories super nutrition academy health class
Episode #19
Why Celiac Disease and Gluten Allergies Are on the Rise
Click here to subscribe in iTunes (and download)

Hey, Yuri Elkaim, here. Welcome to episode 19 of the Super Nutrition Academy Health Class. Glad to be back with you again today. We're going to be bringing you some awesome information with respect to celiac disease and gluten allergy or gluten sensitivity.
The reason I'm bringing this up today is because I recently was reading some stuff on Reuters Health Information. Reuters is a big news conglomerate, and they're talking about how celiac diagnoses has risen over the last decade or so. We're seeing more incidence or more diagnosis of celiac disease.
Celiac Disease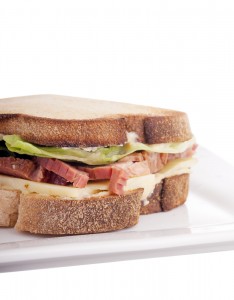 First of all, what is celiac disease? Celiac disease is pretty much an autoimmune condition whereby gluten, which is a protein complex found in grains, triggers the immune system to attack the gut lining. It compromises the integrity of the lining of your intestines which leads to things like leaky gut, gut inflammation, and symptomatically, we're looking at things like diarrhoea, IBS, abdominal discomfort, and obviously weight loss, because you're not able to absorb the nutrients properly. Celiac is a rising concern, especially in North America, and we'll look at why that is in today's episode.
Basically this study was really the impetus for me bringing this information to you, and I'll just tell you a little bit of how this impacts me. Here's the thing. The reason that celiac disease is so prominent or is becoming more prevalent nowadays is that we're able to better diagnose this.
Now having said that, if you were your medical doctor, and you were having say I think I have a gluten sensitivity, they'll probably run a blood test, in which case they'll be checking for IgG, IgE, IgA type of antibodies, and in most cases, they'll come back negative.
For example, I did a food sensitivity test a couple months ago with my naturopathic doctor, and I came back completely negative for IgG on gluten, wheat, and everything that I know I'm not supposed to be eating. I was like "Okay, well there's something going on above and beyond this." Sometimes those tests don't really give you the full picture of what's happening.
The only way to really know for sure whether you have a gluten sensitivity is to do a genetic testing for a specific gene called the HLA-DQ gene—not Dairy Queen gene, DQ, doesn't stand for Dairy Queen. It's the HLA-DQ gene. That's what you want to be looking for. You can do different… there are different labs that do genetic testing for this.
My good friend Dr. Peter Osbourne, probably one of the…in my view, one of the top person when it come to gluten sensitivity, celiac disease, all that stuff, runs an amazing site called glutenfreesociety.org, and you can actually get genetic tested through his services there-really powerful stuff, but Dr. Osbourne's amazing with this kind of stuff. That's where really kind of shed a lot of lights. For me, a lot of this information was obviously in competition with him over the last couple of years.
That's the first thing, is that the testing medically for celiac disease, very suspect to say the least, and even considering that, it's improved over the last decade, and that's one of the reasons that we seen more diagnoses for celiac disease, just because testing has become a little bit better.
Unfortunately, the medical community is not, I mean most medical doctors are still not running genetic testing for gluten sensitivity, and that's why you'd have to go to an independent lab tech to get that done, and considering that, check this out.
Celiac Disease Symptoms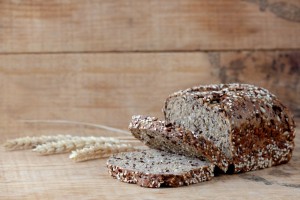 There's about 3 million suspected people or suspected cases of celiac disease in the United States alone, but only about 80,000 of them have been diagnosed. That's pretty significant. The current estimate are about 1% of the population suffers from celiac, and full blown celiac is if you were to put gluten in your mouth, you would projectile vomit. It's that pronounced.
That would be a full-blown case, but a lot of times it doesn't necessarily manifest itself in that dramatic of a fashion. For instance, gluten sensitivity is tied to 190 autoimmune disorders-190-one, nine, zero! This is what the scientific literature is showing us now, and celiac is just one of those autoimmune conditions.
In my case I happen to have alopecia. I haven't actually done the genetic testing for this gene, but I definitely should, because I can almost guarantee you that I have this HLA-DQ gene, which would represent a gluten sensitivity, which makes complete sense for me, because I grew up my entire diet up until I was in my early 20's revolved around breads and grains.
That is obviously a big influx of those foods into the body, which obviously can stimulate a problem over time. Even the recent research that was published in the American Journal of Gastroenterology, they were even saying that it's not just celiac disease that is causing… Sorry, it's not…they're saying …thankfully these medical doctors are looking at the high consumption of gluten-containing foods like breads, bagels and pizza, and they're now saying, "We're seeing a correlation between this type of dietary consumption and the incidence of celiac." It's nice to see that the medical community is eventually coming around. It's only taken a couple decades. At least we're getting towards being on the same page.
Here's the reason why I don't recommend grains, for the most part. The only grains that I eat, and even at this level, I should really…it's debatable with non-glutinous grains. So things like quinoa, buckwheat, amaranth… Some people will tell you don't eat any grains at all-I'll tell you why in a second, but the only grains that I will eat now are these non-glutinous grains, so these are grains that do not contain gluten, so again, we're looking at quinoa, buckwheat, amaranth, and millet.
However, some people say that there is the possibility of some cross-contamination, so even if you're having quinoa, it might be cross-contaminated with gluten at some level.
If you're on a true gluten-free diet, you really need to be eliminating all grains as much as possible, and that would even include legumes and seeds to a great extent as well. The reason for this (and I'll tell you about he seeds issue in a moment) is that if you think about every species on this planet, it's main goal is survival and propagation of the species-that's it.
Gluten Intolerance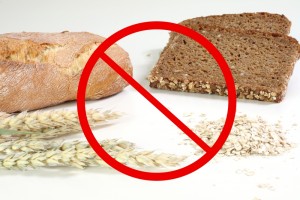 If you ever watch Discovery World, they have some amazing shows. I just watched one the other night on plants and how plants…it's amazing how they evolve over time to adapt to their environments, and it's just incredible what they do to spread their seed so that they ensure the growth and propagation of the species. That's the only mission of every species on this planet, pretty much, including humans…maybe subconsciously for us.
With grains, if you look at wheat or you think about any kind of grains. It could be corn or even seeds. Grains are a type of seed, and what are seeds meant to do? If you have an apple, you have the seed inside the apple, and what's the purpose of that seed? The purpose of the seed is to be replanted in the soil to grow an apple tree to obviously promote the growth of apples. The seed naturally has defense mechanisms to prevent it from being predatorily captivated.
If we have a seed, the seed has a chemical warfare ability within it to defend itself, and that's why if we eat seeds, especially in high amounts, we are ingesting potential harmful compounds, because these seeds and gluten as an example, which is a type of protein in grains. Again, these grains are seeds, and these seeds are ways of protecting themselves, gluten, gliaden, which is a protein found in gluten is just one example.
What it does, is it has a defense mechanism. It needs to protect itself, because it doesn't want to be digested pass your digestive system and be pooped out so that it can be replanted in the soil that's the thinking genetically of pretty much any species.
What's happening is that instead of it being able to be digested, it creates inflammation, irritation, a little chemical warfare at the intestinal human digestive tract. Therefore, we're not able to digest it properly, and it passes through in its case, ideally uncompromised. That's the ideal situation for any seed. As beneficial as things like pumpkin seeds are, sunflower seeds, you really have to reconsider how much of those you're eating.
That's why people who are following the raw food diet sometimes the amounts of these seeds that they're eating is…can be counterproductive, especially if they have a sensitivity to gluten. These are things that if you understand the origin of how seeds work and that grains are a form of seeds, this makes a lot more sense in terms of why you should do certain things and why you should avoid certain things.
The problem is that you watch these things and you see certain commercials from General Mills and these big food companies and you say, "Well, it's all good. Cheerios is all good, because it contains whole grains, and whole grains are a source of fibre."
Well, we'll talk about fibre in an upcoming episode, but the reality is that it doesn't matter if it's whole grains. It doesn't matter if it's whole wheats versus refined wheat. It's the same garbage. It still contains gluten. It still contains these compounds that are not able to be digested by the human body.
They create inflammation at the gut level, and that leads to permeable gut or leaky gut, which essentially means that the pores inside the intestines, which normally take in nutrients, widen, and that allows bigger food particles to seep into our bloodstream and that activates an immune response, which leads to food intolerances and sensitivities.
Normally a food which is not problematic now is seeping into the bloodstream when it's not supposed to be there. The immune system sees that as a foreign invader and attacks that, and that is how food intolerances and sensitivities and allergies develop. It all comes back to the gut lining, sealing that thing up, really tightening up those pores and getting rid of leaky gut. And that's not going to happen if you continue to eat grains.
It doesn't matter if it's wheat, whole wheat, barley, rye, even oats. Oatmeal is pretty well known to be contaminated with gluten, and the other problem is that even corn and other seeds, there is cross-contamination of gluten or gluten-like proteins in a lot of those different types of grains and seeds.
The other thing is that we've seen what's happened to our food supply in the last 30 years is unparalleled in human history. We've seen more genetically modified crops. We've seen more cross-contamination. We are seeing foods that, because of the way that they're treated and chemically altered and genetically altered, our body doesn't even know how to respond to them anymore.
And if you look at…it boils down to other than the fact that seeds protect themselves by causing harm to their predatory hosts, like in this case, gluten. The other thing to consider with respect to human consumption of grains is that human beings, Homo sapien, came on this earth…evolved on earth about 2.5 million years ago. We only started eating grains 10,000 years ago, and if you think about that, that 10,000 years ago, that introduction of grains to human diet, that represents 0.004% of our evolutionary timeline.
So how do you expect…what's happening is we are introducing things into our body that is outpacing our body's ability to evolve to handle it. We have only…again, the introduction of grains represents 0.004% of our evolutionary time on this planet.
That is nowhere near enough time for the human body to evolve to be able to digest grains properly, and maybe it'll happen in a couple million years down the road. Who knows? Maybe it won't. Maybe it will worsen our health, but if you think about where we are today, 10,000 years ago, in comparison to 2.5 million years when humans first started walking the earth, that is a very small enough time, and not enough time for us as humans to evolve and adapt to be able to digest grains.
That is a huge, huge argument for not eating grains. It just makes sense. That just makes…again, the problem is that we're up against these lobby groups like these big wheat and corn groups that are pushing corn and wheat onto the masses. Wheat takes up 20% of all grasses on the planet.
In terms of crops, 20% of that is wheat. Wheat is really what allowed the human species to flourish from the agricultural revolution and moving it forward, but now it's causing so many problems, and not just due to the grain itself and the nature, the fact that it needs to protect itself and survive, but more so in the last couple decades because of how we genetically modify all of these seeds. It's very, very problematic.
That is why celiac disease is so prominent, because again, we were consuming micro-poisons, if you want to think of it that way, even outside of grains if we look at seeds and even legumes, healthy legumes like lentils and stuff like that, these again are forms of seeds, and if you think about it very simply anything that can be sprouted is pretty much a seed.
The problem again is that…not necessarily that these seeds and legumes contain gluten, but that they contain other anti-nutrients called lectins, which are essentially the same thing. They are the seeds' way of protecting themselves, and lectins are these…again, you can think of them as anti-nutrients which the seed dispenses as a way of protecting itself.
Gluten Allergy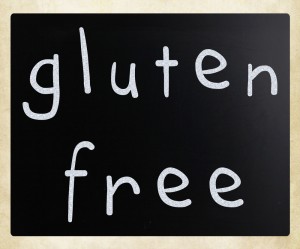 Having this understanding, you can start to understand why celiac disease is becoming more prominent-especially as we're diagnosing it more and more nowadays, and when you look at all the autoimmune disease around, whether it be alopecia, thyroid issues, rheumatoid arthritis, you name it.
Again, gluten is associated with 190 of them. It's crazy. Very, very simple things to do are remove gluten from your diet, but you have to be careful because if you're eating packaged foods, first of all you're going to lose the game. There's a recent study done…actually a big study, and they found that of people following a traditional gluten-free diet, about 92% of them didn't really find any benefit to that, and the reason for that is because the gluten-free diet in the study wasn't really a truly gluten-free diet. They're substituting one grain with another. It wasn't really a truly gluten-free diet.
If you want to go gluten-free, which we have now done in our household for the past little while in a very, very, very determined way to overcome a lot of our health issues is you really…first of all, you can't bring bread into the house. You have to look at alternatives. If you look into a lot of the paleo stuff, they'll give some really good alternatives to recipes from…if you like baking, I'll just give you a perfect example.
Amy made an amazing Easter cake. It was a chocolate cake, but it was all based around almond flour, and honestly, I'm a big sweet fan, as you know. It was the best cake I've ever had in my life! It blows any kind of red velvet or wheat-based cakes off the table, and if you didn't know that it was almond flour or any kind of non-wheat type stuff in there, you wouldn't even know, and you wouldn't even ask. You'd be like: "Oh my god, this cake is damn good. What did you do to this?" And the great part is that there was very minimal sugar. I think the whole cake there may have been ½ cup of maple syrup.
When you start to move away from wheats, initially it's okay, what do I eat if I can't don't eat bread, if I can't have pasta, if I can't have cereal? Sure that initial thought comes up, but when you start to really seek out other answers, other recipes, there's a ton of them out there; and actually we're putting together a new recipe book that we'll be releasing probably in September which are going to based around all these types of recipes that are healthy but taste amazing and really important for a family, a health-conscious family to enjoy, because if you're kids are brought up on toast and cereal like I was, believe me it's only a matter of time before shit hits the fan. Pardon my French.
You really need to look at better alternatives. Instead of wheat or wholewheat, look at buckwheat flousr, almond flours, coconut flours-there's amazing things you can do with this stuff.
With that said, that's pretty much all I've got to share with you today. This gives you a better understanding of celiac disease and gluten allergies and sensitivities, because again, it is very prominent.
A lot of people experience this, and if you're one of them…it feels really…it gets a light bulb flashing in your head. Again, come back to the blog. Let me know what you're thinking about this. Find this blog post, episode 19 on the blog. Leave me a comment, and don't forget to sign up for "The Big Fat Food Lies" report if you haven't already. You can do that for free at the blog, and you'll discover 7 nutrition lies that are keeping you sick, fat and frustrated. Until the next episode thanks for joining me. I'm Yuri Elkaim. Have a great day, and stay wheat and gluten-free.
Related Posts:
---
Tags: celiac disease, celiac disease symptoms, gluten allergy, gluten intolerance

About Super Nutrition Academy

Super Nutrition Academy is the ONLY nutrition course that makes it easy for everyday people to understand the complex relationship between nutrition and health. If you're tired of all the conflicting health information out there and want a clear-cut, evidence-based understanding of the nutrition and health topics that matter you, then get started today.

---