Categories super nutrition academy health class
Episode #7
The Danger of Omega-6 Vegetable Oils and Why They are Ruining Your Health


Click here to subscribe in iTunes (and download)
2:20 – how vegetables are processed
5:53 – the current consumption of vegetable oils in North America
10:20 – the all important omega-6 to omega-3 ratio
14:00 – heart health in spite of high cholesterol?
21:10 – why I don't (and never will) donate to the Heart & Stroke Foundation
27:00 – shocking "Health Check" approved foods
Welcome to episode seven in the Super Nutrition Academy's health class -Yuri Elkaim with you once again. We have got a fascinating episode today, so sit tight and grab a glass of water or green juice-whatever's going to jazz you up; and grab a pen, because you're going to want to take notes on this one, because we're going to be talking about vegetable oils and heart health.
We mentioned this topic actually several times over the past couple of podcasts, and I'm kind of beating a dead horse, but there's a very definitive purpose for this. I want you to fully understand the importance of oils and fats, and what to look out for on a daily basis. This stuff is very important to understand.
So today we're going to be talking about some recent news with respect to heart health, and a new big crazy study that is making the medical and scientific community revaluate some stuff that's from 40 years ago. I'm also going to tell you about the nonsense that is the Heart and Stroke Foundation's health check program here in Canada, and I'm sure that there's one in the States that I can't remember of right now that's pretty much the same, and there we go.
Vegetable Oils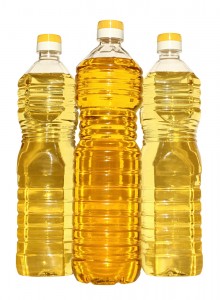 Before we get into the news, we're going to talk about oils, inflammation. I'll give you the fundamentals here about what you need to understand to basically understand why vegetable oils are not good for us. We've already mentioned this in the past that omega-6 fatty acids are mainly the composites of vegetable oils like canola, cottonseed, safflower, and all that kind of stuff. I'm going to show you why those are problematic, how they are processed, and then we'll go from there.
To be honest, vegetable oils are manufactured in a factory, usually from genetically modified crops, because pretty much all corn nowadays and a lot of these soy beans and different things are GMOs. They've been heavily treated with pesticides. They're also genetically modified. Just as an example, the canola oil, which is actually a hybrid version of a rapeseed oil was given its name of canola in the 1980's as a marketing ploy really.
It contains a high amount of toxic erucic acid which is poisonous to the human body. Canola oil is an altered version also called low erucic acid rapeseed or LEAR, and is again commonly genetically modified and treated with high levels of pesticides. Right there, if we just stop for a second. Right there, in and of itself, should be a great indication that canola oil should not be in your kitchen, in your pantry, near your vegetable or your salad dressing-anything. Okay?
So let's go a little bit deeper here. Canola oil is produced by heating the rapeseed and processing it with petroleum solvent to extract the oil. Then it goes through another process of heating and the addition of acids which is used to remove nasty solids such as wax that occur doing the first processing. Now, at this point, newly created canola oil must be treated with more chemicals to improve its color and separate the different parts of the oil. If you're in the grocery store you'll see canola oil that's yellow, and that's because of this nonsense that's going on with it.
Now, finally, because of all this chemical processing it's creating a harsh smell, so now canola oil must be chemically deodorized to remove a lot of that harshness just so that consumers will be able to tolerate it. So that's your oil, your liquid oil. Then if you want to take vegetable oil, like canola oil, and turn it into margarine it undergoes an additional process known as hydrogenation. This is basically turning an oil into a solid at room temperature.
Unlike saturated fats like butter, coconut oil, and so forth are not naturally solid at these room temperatures and must be hydrogenated to accomplish this. During this process those lovely trans fats that we've all heard of are created, so trans fats are dangerous. We're going to go into the chemical-I'm not going to show you the chemical bonds and what they mean. It's tough to do that over audio, but just understand the process of hydrogenation creates trans fats, and trans fats are very, very, very, very deadly with respect to heart health.
Now with respect to …that's kind of in a nutshell how a lot these vegetable oils are produced and how they are converted into margarine. We've talked about the fact that if you going to choose between butter or margarine we'll definitely go butter, because it is actually a natural thing. It actually has some good properties.
Let's look at the history of vegetable oil consumption. Now as you can imagine, if you look at say 100 years ago, in the early 1900s vegetable oils were almost nonexistent. I mean I'm not too sure how many of our grandparents or great-grandparents were processing canola oil, but I don't think there were many factories doing so, and obviously we've seen trends that have shown us this. However this has changed dramatically.
Today, in the late-well, what are we? 2013-the consumption on average of Americans in vegetable oil is 70 lbs of vegetable oil per year-70 lbs-that's crazy! Okay? Now when you consider that a lot of these oils, these crops have genetically modified, they've just been plastered with pesticides, and the amount of inflammation they cause in the body, you can see why we've got some serious health problems on our hands.
If we look at canola oil specifically, we've seen…and understand that this is a lot to do with money. Obviously a lot food industry is heavily money based and there's a lot of lobbyists that support canola oil and different crops because there's huge money behind them. So in 1985, canola oil was granted for use in US food markets. It literally shot from nonexistent to through the roof in 1985. At the same time, we saw a decrease in butter. Obviously there's a lot of marketing ploys out there and probably a lot of false advertising out there saying that butter is making us fat and creating heart disease, therefore, there's this new thing on the market called canola oil, and a lot of people probably switched over, just the same as they did to margarine.
The same time we see this huge increase in soy bean oil production and consumption, specifically from based on the graphs that I'm looking at here. I'm just going to make reference to a couple graphs that are from the USDA and different organizations like.
Once again, I can't show this to you in audio format, but basically with soy oil production, we're looking at about 1970 where it really kind of shot through the roof, and up until about 1999 consumed about 25 lbs of soy bean oil per year. That's a lot. Corn oil consumption is shot through the roof in around about 1975 was really when it skyrocketed, and it's just out of control
Omega 6 Oils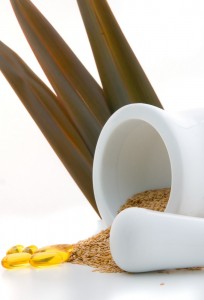 So, again what's wrong with them? The problem with these vegetable oils is that the fat content of the human body is about 97% saturated and monounsaturated fat. Monounsaturated fat being olive oil as an example with saturated fat being coconut oil, butter as main examples. Only 3% of the fat content in the human body is made up of polyunsaturated fats. Polyunsaturated fats are like omega 6's, omega 3's. Half of that 3% is omega-3's, half is omega-6, roughly.
That's the way things should be, but as we've talked about the problems that this omega-6 nonsense has gotten out of whack, and the ratios, the ideal ratio of omega-3 to omega-6 that we talked about is about 2:1. Some people say 1:1 omega-6 to omega-3. However, nowadays based on our current diet, that ratio is in some cases 10-20:1 omega-6 to omega-3, so you can see how out of whack that has become.
If we're looking to keep things more or less at par we're consuming 10 to 20 times omega-6 than omega-3, which means that we're creating a lot of inflammation in the body, and inflammation leads to-ou name it-cancer, heart disease, diabetes-everything. It's pretty significant.
I'm just scrolling through my notes here. Let's look at some specific oils. Actually, before we get into that, I want to show you some really interesting stuff. There is a really interesting article called "Eicosanoids and Ischemic Heart Disease" by Stephan Guyenet, and I believe he is a biochemist, and he was showing mortality rates from heart disease among a lot of different countries, and he correlated the heart disease versus the amount of omega-6's found in human tissue, so in a sense, it's pretty much a linear graph as I'm looking at it right now.
So essentially the more omega-6's found in human tissue, the greater the mortality from coronary heart disease, so at the lower end of the spectrum we had Greenland and Japan, which pretty much had negligible amounts of omega-6's and obviously a little but higher amounts of omega-3's ; but at the very, very top we have USA, bringing home the gold medal.
Essentially the US population has the highest consumption of omega-6 fatty acids, and as a result they've got the highest mortality as a result of coronary heart disease, which is pretty significant. Obviously with food nutrition we can never something is cause and effect, but with this kind of stuff, we're seeing a huge, huge correlation between that.
Also on that same note, several studies have shown that decreasing that omega-6 omega-3 ratio from 10:1 down to 2:1 and 1:1 is very protective against chronic degenerative diseases. You name it- coronary heart disease, stroke, arthritis, the whole bit. One study showed that replacing corn oil with olive oil and, in this case, canola oil somehow, getting that ratio down to about 4:1 from 10:1 led to a 70% decrease in total mortality. That's a pretty significant difference. So massive, massive stuff.
With that understanding, let's look of a couple of the oils, some of the most popular oils. Look at the difference between content omega-6 and omega-3. First of all, let's look at flaxseed oil. Flaxseed oil has been touted as being very high in omega-3 fatty acids. Well it is, and it kind of isn't. The ratio is good. It has about a 3:1 ratio of omega-3 to omega-6 so that's good in terms of balancing. It's got 57% omega-3, 14% omega-6, so that's pretty good.
Walnut oil is actually 52% omega-6, 10% omega-3. Although it does contain omega-3, it does contain quite a bit of omega-6, so if you're going to have walnuts, just again in moderation. Canola oil 20% omega-6, 9% omega-3. So, it's not… canola oil-although I would never recommend consuming it because of how it is processed-is not as high in omega-6 as some of the others are. Still I would highly recommended avoiding it.
Soy bean oil 51% omega-6, only 7% omega-3, so it's a huge jump. Peanut oil almost no omega-3, 32% omega-6, so we don't want to overdo the peanut butter; we don't want to overdo the peanuts in general. Sesame oil 42% omega-6 0% omga-3. Cottonseed oil 50% omega-6, 0% omega-3. Corn oil 54% omega-6, 0% omega-3. Sunflower 65% omega-6, 0% omega-3; and safflower oil, the reigning champion of omega-6 that's 75% omega-6, 0% omega-3 content. Safflower oil really is the be all end all of oils you want to avoid, because it's almost exclusively omega-6 fat.
With that said, let's have a look at the recent stuff that's come out on the news. Here's the headline, and I'm reading this from CBC news, which is where I often poke around to get a lot of the recent stuff in health, pretty cool, and then we can tear it apart a little bit. "Heart-Healthy Oil Claims Reconsidered"-that is the title; subtitle "Cholesterol-lowering pay offs of omega-6 questioned." So they have a quick two and a half minute video which is pretty funny, to just give the gist of the study, and then at the end, the recommendation was, "Well, it really pays to be well-informed about your oils," and that was it. Well, alright, great! Get some good information about your oils, but where on earth do you do that? Well, hopefully this is one source for you.
Let's look at the study. This was a study that was called the "Sydney Diet Heart Health Study." The the one drawback to the study they only looked at 458 Australian men ages 30-59, so again there's a small drawback smaller sample size-this wasn't several thousand people, and there was only men. So, there's a little bit of a limitation there, but still can be profound.
Now I'm going to quote what the researchers said based on the results here. So the group that was randomized to omega-6 from safflower oil, they had increased risk of death from all causes as well as death due to coronary artery disease and death due to cardiovascular disease, and this was despite significant cholesterol lowering.
This was Dr. Christopher Ramsden who was the clinical investigator with the US National Institutes of Health. Historically we've been told to eat more vegetable oils because they were shown to reduce cholesterol level, and for whatever reason, science and then researchers led us to believe based on some false research back in the 60's and 70's that cholesterol was a culprit in heart disease.
We now know that that's not true at all, and this study is really throwing a wrench in some of the philosophies that Canada has taken on, a lot of dieticians have taken on, which is essentially that polyunsaturated fats lower cholesterol. We know that cholesterol is bad-blah, blah, blah.
Well this study blows hot air right into that statement by showing that even though cholesterol levels were lower, death and incidence from cardiovascular disease was greatly increased in those groups consuming highest amounts of omega-6 fatty acids, which is a type of polyunsaturated fats. Polyunsaturated oils are not good for you.
A type of polyunsaturated fat-omega-6, sorry, omega-3's, omega-9, those are fine, but omega-6's are very, very damaging. Now what's interesting is that the CBC tried to track down Health Canada to talk to them about this and obviously Health Canada turned them down saying that they would need some time to look at the study before saying anything. It's just so funny.
It's just so frustrating when you as the average consumer have the American pyramid or whatever the latest version is of that, and in Canada we have Canada Food Guide, and I see this thing posted on the wall in the gym every time I'm in there and it shows-it says specifically on Canada Food Guide "Choose healthy fats from margarine and canola oil." So this is what dieticians are recommending to millions of people. It's just absolutely unbelievable. Yeah, it's just crazy.
Anyways, in the study the men in the second health study were getting about 15% of their total calories from omega-6. That's pretty high. That's pretty significant. That means you've got to be eating a lot of garbage. In Canada by contrast, most Canadians about 7% of their daily intake from omega-6's. In the States, I'd probably say it's a little bit higher, maybe around 10%.
That's just anecdotal observation, but I have no idea about, but nonetheless, the study is really getting people to think a little bit differently about what they are consuming. Again, it's not about the damn fats. The fats are not the problem. It's the type of fats. Olive oils are fine, fish oil, flaxseed oil, hemp seed oil-these are good quality source of omega-3's. If you're cooking, use something like butter which is obviously high in unsaturated fat, but it's very, very stable for heating. Coconut oil is also really, really good. Those are the two types of oils or fats, if you want, I use on a daily basis. I will eat coconut oil by the spoonful it has so many healing and health properties. It's just incredible!
The other problem is when you look at these vegetable oils when you go to the store, oils (if they're oily, they're probably polyunsaturated fat), and because they're a polyunsaturated fat, they have a number of double bonds in their chain, in their chemical chain. I don't know if that means anything to you, but essentially what it means chemically is that those double bonds are areas-the more double bonds a fat has, the more liquid it is. A saturated fat has no double bonds, that's why it's solid. These oils-those double bonds allow it to be liquidy-but they're also points of-they're very, very sensitive points. Those double bonds are very susceptible to damage from heat, light, and oxygen.
When you go to your grocery store and you're walking down the aisle of oils, what do most of the oils come in? Plastic bottles or containers, which first of all, the plastics are leaking xenoestrogen and other chemicals into the oil. Secondly, the plastic is transparent, which means that light is directly contacting the oil, and third is the way that it's been processed, so that the processing thing is absolutely atrocious.
The only thing you should be looking for in the grocery store is a good…as good as you can find…an extra virgin olive oil which is found in most grocery stores. It will be found-you should be looking for it in a dark bottle-glass, and you want to keep it cool, in a sheltered place away from sunlight. You don't want to cap…if you open the bottle and take out the oil, you don't want to leave it sitting around exposing itself to oxygen. You want to put the cap back on, put it back into the pantry. That's the thing with these oils.
They are very, very-even the omega-3 for the fish oil, the flaxseed oil, the hemp seed oil-they're very good for you, but they're also very delicate. You really need to understand what to look for, how to take care of, and it's very, very important.
We talked specifically about this topic, fats-the chemical properties of them very, very… into much greater detail in module 3 in Super Nutrition Academy. If you're not a member, if you're not a student of the academy I 'd highly recommend you at least try it out, because you're going to learn stuff. If you've enjoyed this broadcast, you're going to enjoy the Academy 100 times mores. It's unbelievable what you will come away with, and the level of wisdom and knowledge you'll have.
So that's the recent study that I wanted to share with you. Again this is in the middle of February that this came out, and again it's really putting a wrench into what public authorities have been prescribing to the average person since the 1960's where they're saying avoid saturated fats and eat more polyunsaturated fats, like vegetable oils. Now we're saying that that's completely untrue. It's completely false and misleading;, and thankfully there are a number of qualified and actual knowledgeable natural practitioners and nutritionists who are sharing this information; but still, it's just unbelievable.
Heart and Stroke Foundation Health Check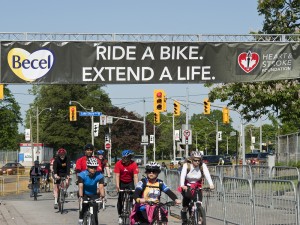 With that said going to move to the second topic of this podcast which is the nonsense that is the Heart and Stroke Foundation and its health check. I've got some…I'm very, very passionate about this. I'm going to try to keep the swearing to a minimum or very negligible here, but sometimes really it just gets my blood boiling.
Recently we actually had one of our neighbours come by our door, and ask us for a donation to the Heart and Stroke Foundation, and Amy answered the door, and she said, "Sorry, we don't support the Heart and Stroke Foundation," and I just said, "High five; that is awesome." If the Heart and Stroke Foundation is listening to this, I swear to God, I hope you shut down shop, because what you are doing is an abomination to our health.
So the Heart and Stroke Foundation-the reason we don't donate to it, is because it's nothing more than a money machine, a huge ploy that has led millions of people to part ways with hundreds of millions of their dollars into the pockets of a few select individuals of the Foundation.
Again, the Heart and Stroke Foundation-you'd think with all the money that they're making, the Heart and Stroke with the all the stupid stuff that they're doing in terms of raising money that we'd actually see a decrease in coronary artery disease and cardiovascular disease. Well, no. It is still the leading cause of death, and we've made very, very little headway in the last 50 years. Whatever they're doing, it's not working.
As an example, they came up with this thing called the Heart-I'm sorry, I mean the Health Check program in Canada. It's this little health check, a check mark that they put on certain products to show consumers that "Hey, you know what? Yes! This soup-even though it's loaded with sodium-gets the health check from the Heart and Stroke Foundation.
A couple of years ago, I was on breakfast television here in Toronto, and I was talking specifically about this topic, and I brought out a number of canned goods and packaged goods, because those are the only products in the grocery store that get a health check. God forbid you should put a health check on a banana.
Anyways, I'm on TV, and we had to cover up the brand names of all these products, and we had to put black tape on them, because literally I think I would've been shot by a sniper walking out of the studio afterwards, because I was literally just bashing these companies and what they were doing. I'm not going to hold back here, but I'm on full disclosure. I'll name the companies here.
Campbell's soup, as an example, they've got mushroom soup, chicken soup, all that kind of stuff. I brought a number of cans onto the show, and obviously I didn't show what the company was, but they had cans of soup that had more than… it was one serving. One serving was about ¼ of the can. One serving had 1400mg of sodium-in one serving. So in the can, there was four times that amount. Let's just round it to 4000. You're daily required intake of sodium is about 1400-1500 mg. So in one serving of this soup, which is again, ¼ of a can, you've already exceeded that, yet it had the heart check symbol from the Heart and Stroke Foundation.
So how does that work? We know that a high sodium increases our blood pressure, which increases our risk of coronary disease. So how does it get a health check? Well, the CBC…I love the CBC is really awesome sometimes. They had these really, really insightful documentaries that they put on, and a couple years ago, they looked at this specific, this nonsense of the Heart and Stroke Foundation, and they found out that these big companies-because it's really only big food conglomerates like General Mills and Campbell's and these other ridiculous money bags are the ones that have the health check symbols, and how is that they're getting these health check symbols?
Essentially what they are doing is they are paying or "donating" millions of dollars to the Heart and Stroke Foundation in return for their products to have the health check on them. It's very corrupt, and it's very frustrating, and it's very misleading for the average consumer. That's why you need to understand this stuff so that you can look at a food label and say, "Hey, you know what? This soup has 2000mg of sodium. I don't think that should have a health check. I'm going to move on to something else."
If you go to the healthcheck.org website, you'll find a number of products that have the health check symbol, and there are some that deserve it. There's pure olive oil from certain companies that have it, but here's some other fun stuff. The 100% sunflower oil 1L from Overwaita Food Group which again is 100% sunflower oil, and we just saw that sunflower oil is 65% omega-6 fatty acids, which we now know what we've known for decades, but apparently it hasn't been in the mainstream that omega-6 is deadly for cardiovascular health; yet the sunflower oil gets the health check. Why? Probably because it has no saturated fats.
Shall we move on? Canola oil, canola oil from all sorts of different companies all have the health check symbol. Let's move on to the next page. Actually, I'm just looking at the oils here, so let's go to the actual…. Ah, this is fun. The funny thing is that it says that the "nutrient criteria."
So it says, "The health check nutrient criteria are developed by the Heart and Stroke registered dieticians," who are absolutely ridiculous, and I have an issue with dieticians, "based on recommendations in Canada's food guide and are reviewed on a regular basis. The criteria are evidence-based.
They are supported by research and are reviewed on an ongoing basis. Other factors that influence the criteria include evolving scientific evidence, advice of volunteer experts on the Health Check technical advisory committee, policy directions of the foundation, purchasing patterns of Canadians, and market realities"-whatever that means.
Let's go to find a health check product. Let's go to…and they have everything; I mean canned everything canned, canned, canned. Let's just go to canned vegetables. They've got (oh my goodness!) canned mushrooms, canned…it's almost like every product in the store has one of these health checks. Yeah, it's just crazy.
Anyways, what I would suggest, is if you live in Canada, go through your aisles just as an exercise and go through the different products that have a health check symbol on them. Do they contain any kind of omega-6 fatty acid in their ingredients list? Do they contain canola oil, soy bean oil, corn oil, safflower oil, sunflower oil? If they contain any of those, well, it probably should not have a health check. Is the level of sodium in there relatively high? If so, then why does it have a health check?
Just understand that this is a very, this is a very corrupt industry. The Heart and Stroke Foundation is doing absolutely nothing, zero, zilch to improve the heart health of Canadians or pretty much anyone for that matter, and that's one of the biggest reasons I will never donate to them, and I believe personally that I am doing a much better service to the general public by coming in with the nutrition programs that I have and disseminated this kind of information, because I have seen time and time again, we've helped over 75000 people now; and with people with diabetes, heart disease, you name it.
Every single time, every single case, people have come back to us saying my blood pressure's come down, my blood cholesterol's come down, my blood sugars have regulated; and what have they done? They've simply eaten more natural foods; they've moved away from the garbage that I'm talking about here, and it is very important that you're learning this information. It's just shocking what is out there in the grocery stores, and the nonsense information that's being shared.
Action Steps
So, I hope that gives you a better understanding of why vegetable oils have a negative impact on heart health. Our basic action steps, stop using canola oil, stop using corn oil, soy bean oil, sunflower oil, safflower oil, cottonseed, margarine,. Look on the ingredient labels of the various products, and if they contain any of these oils; you'll see these in chips of all kinds, cookies, pretty much anything in a box or package will contain these oils. Stop, put it back on the shelf and move to the produce aisle. Okay?
It's really as simple as that-moving away from processed garbage, moving towards natural plant foods. Obviously, if you're going to eat meat, that's fine, because it's actually a good natural source of fats and other things, and there we go.
That is it in a very large nutshell-vegetable oils and heart health. I hope you've enjoyed this episode. Again, if you haven't' already be sure to subscribe to the Super Nutrition Academy podcast on iTunes so you don't miss a single episode. Also leave a review or a rating. Let me know what you think about the podcast. Leave it on iTunes so we can get this podcast ranked higher so that more people can learn this information.
And as always, join me on the blog at SuperNutritionAcademy.com/blog for leaving your comments, opinions, whatever you want; and I look forward to seeing you in the next episode.
Related Posts:
---
Tags: omega 6 oils, vegetable oils

About Super Nutrition Academy

Super Nutrition Academy is the ONLY nutrition course that makes it easy for everyday people to understand the complex relationship between nutrition and health. If you're tired of all the conflicting health information out there and want a clear-cut, evidence-based understanding of the nutrition and health topics that matter you, then get started today.

---