Categories super nutrition academy health class
Episode #16
A Look Into the Danger of Low Carb Diets with Abel James
Click here to subscribe in iTunes (and download)

Welcome to Super Nutrition Academy's health class with your host and registered holistic nutritionist Yuri Elkaim. Tune in each week for up to date insights on breaking health news and best practices on how to eat for awesome health! It's time to get smarter, healthier, and regain your sanity in a world of information overload. And don't forget to join Yuri at SuperNutritionAcademy.com so you, too, can master your nutrition and health.
Hey guys, Yuri here today with another episode of the Super Nutrition Academy Health Class. I'm pumped, because I've got a good friend of mine Abel James Bascolm on the call with me today, and if you don't know who Abel is you probably should, because he's one of the top health podcasts on iTunes.
Dangers of Low Carb Diets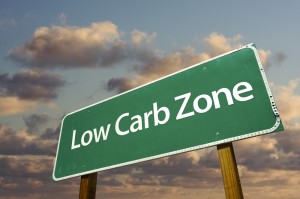 It's called Fat-Burning Man, and you've probably seen him with his nude torso cover picture on there, and he's got some great stuff. He's interviewed some amazing people on the podcast, and he really just disseminates some really awesome information, so I'm really happy to be with him today, and we're going to talk about some recent stuff in the news as we always do in these podcast episodes, and we'll get some different perspectives as opposed to just hearing from me all the time, so welcome, Abel.
Abel: Thanks so much for having me, Yuri. It's awesome to be here. I'm pumped too.
Yuri: Yeah, I think it's going to be a lot of fun to see everything kind of dissect some recent news and make sense of it for people listening in. Before we get started, why don't you tell our listeners a little bit about yourself, and yeah…
Abel: Sure. Let's do it. So, I grew up in a teeny little town in New Hampshire and always was interested in health and the natural way of living. My mom was a nurse practitioner into holistic medicine, so we were…any time I got sick, we were always being rubbed with smelly balms and taking tinctures and stuff instead of pills, and eating weeds and that sort of thing. There was always that kind of…
Yuri: Not smoking weeds, but eating them….
Abel: Exactly. Well, sometimes…. There was always that kind of that alternative health spin to…that I was at least conscious of, and when I was a teenager, I started off being a vegetarian for ethical reasons, principally, but also for health reasons at the time, anyway, and I was on and off a vegetarian for probably a half a dozen years or so, and it didn't work particularly well with my body type-at least the way that I was doing it.
We can talk about this more, Yuri, I know that you go back and forth on how a person can be a healthy vegetarian as opposed to not getting caught up in cereal grains and soy and fake products, and I went down that wrong path for a while. Genetically, thyroid problem have always just run in my family, so my body temperature was down to about 96 degrees, and I couldn't get it higher than that unless I got sick, which happened fairly often at that point.
I was in my early twenties, and I was putting on weight, and it all came to a head when one night I came home, and my apartment building burned down, and I lost everything, and putting my life back together was a challenge at that point. My cortisol was going crazy. I was super stressed out, couldn't sleep.
Yuri: Yeah, no kidding.
Abel: My health really fell apart, and it was during that time that I realized with everything else in my life spinning out of control, at least I could get a handle on health. I dove into every medical journal I could find, nutrition, looking at every diet book I could find.
I was on bodybuilding forums for a few years just trying to figure out what will work well, because clearly what I was doing before, which was according to my doctor very, very healthy was not working well for my body type so that brought me to where I am today and spreading the truth about things that basically violate conventional wisdom and what conventional wisdom says is healthy.
I try to sift through all of that nonsense, get to the point of eating real food and living a healthy sustainable lifestyle that will enable people to be in the healthiest shape of their lives just by eating real food, instead of listening to commercials and magazines and the traditional media and the drumbeat of the fearmongers and that sort of thing. Go ahead.
Yuri: Yeah, totally, I was just gonna say that's great. I mean when you talk about real food, it's really important for people to understand just how powerful the alternative can be, because there's a study done a little while ago showing that celebrity-endorsed kids foods impact how children eat, and they're showing that if kids were shown like an apple versus a cookie, they would pick the cookie, but if that apple had a sticker of Elmo on it, then they would most often choose the apple. Unfortunately, most celebrity-endorsed products online or on TV are not about apples.
Abel: That's right.
Yuri: They're about chips and cookies and stuff. So it's all about eating real foods, so that's awesome.
Abel: It is. Yeah, unfortunately, apples aren't big money-makers; neither is kale.
Yuri: No. Not at all. Not at all. I don't know how it is in Austin, but I think in Canada we had…at least in Toronto there was one commercial I think I have ever seen that was for real food. It was for broccoli, and I think it was during spring or summer, whenever broccoli is at it's peak, and it must have been for a couple of weeks, one of those Ontario governmental runs, and that's probably the only time I've ever seen a real food advertised on TV.
Abel: I don't think I've ever seen a real food on TV.
Yuri: Yeah, it was quickly taken down.
Abel: Yeah, broccoli's not a big money-maker.
Yuri: No. No, not yet. Not yet. So, just out of curiosity, what's your blood type?
Abel: My blood type is A+
Yuri: A+…interesting, cause I don't follow the blood type diet that much, but I'm interested to find out what other people's blood types are based on their experience with the foods that they eat, so it's always interesting to see how different people respond to different foods and different diets to see if there's some kind of correlation with the whole blood type theory, because I've found a lot of people who tend to be more type O+ where they do well on vegetables and meats, but that's only a small portion of people that I've surveyed, so interesting to get a different perspective.
Abel: Yeah, absolutely, and it's all about finding what works with your body type, because the more dogmatic any sort of eating strategy is the more detrimental it could be to you, because following anything to a T, while it might work for some people, but that has no bearing on how well it works for you. There are definitely guidelines that you should follow, like eating real food and staying away from processed crap, but when it's talking about very specific amounts of calories or proteins or even nutrients, it's widely variable from person to person
Yuri: Yeah, that's a great point, and that's something that I mention with my followers quite a bit, because about 7 years ago, I went 100% raw for an entire summer, and it really just changed my life, it transformed my health, and at the time that was right for me, and it was very more or less effortless, but over time it changed a little bit.
I still try to get…it's still all based on eating real food, but my approach to the raw side of things has become a little bit more inclusive to other foods, because I'm just at a point now where it's…if I had somebody to deliver raw foods to my door day in and day out, I'd probably eat closer to 100% raw just because I'm a little bit too lazy to make food sometimes, but I'm not fanatical about…I'll still eat fish and meat occasionally, but it's funny to hear people's backlash sometimes, because you know I have a program called "Eating For Energy," and it's more of a raw food approach, but it's not fanatical, and when I tell people that I'm not 100% raw, some people freak out, and I'm just like listen that's not the goal.
The goal is to find what works for your body, what works for you, and understand that this is a journey. Where you are today might be different from where you are in 5 years, and you just have to experiment and try different things and really find what works best for you. So it's cool that you've gone the vegetarian route, because a lot of people that go the vegetarian route, but as you said there's really very different routes you can take. You can do the whole soy-processed everything or you can actually eat fruits and vegetables. It's interesting that you went down that route.
Abel: Yeah, it's funny, too, because I get a lot of backlash from the paleo community for sometimes being a raw foodist, because the diet I recommend or the nutritional strategy is made up about ½ food volume by raw foods, and so for some people, especially when they hear paleo, and it's funny because I'm known as one of the paleo names that comes up when people think of paleo, especially in the online space, but I eat dairy, and I do other very non-paleo things like eating grains from time to time, and I eat an awful lot of raw food.
That doesn't match up with what a lot of other people's versions of paleo is, so sometimes I get backlash also, but we're all…you know, it's funny, but I imagine we probably eat in a similar way, Yuri.
Yuri: Well, that's the thing. It's so funny, because if you look at…if we were to take the dogmatic approach of paleo is meat and vegetables pretty much; raw is just raw fruits and vegetables and some nuts and seeds.
If you look at the difference from my understanding the main difference is that most paleo people are simply adding animal products into that raw-ish diet. They're not fanatical about not cooking stuff, but that seems to be the main difference, right?
Abel: Yeah.
Yuri: So it's something that's…I don't know…it seems like it's pretty insignificant. Well, maybe not insignificant, but it's just such a small change that it seems completely. It's almost like democrats and republicans-opposite ends of the spectrum but still the same country, you know?
Abel: Yeah.
Yuri: I don't know. It's fun.
Abel: That's an interesting way to put it.
Yuri: Yeah. Yeah. Well, as a Canadian, it's always interesting to see, to observe American politics-not that I care too much about politics, but it's all very interesting to see coming from a Canadian perspective where we don't really care too much about politics to the States, which is very different.
Abel: Yeah. Oh boy!
Yuri: Yeah, yeah. Anyways, let's talk about some new stuff about…you sent my way last week…an interesting…it was a blog in Australia, I believe. They're talking about how cutting carbohydrates to lose weight can increase the chance of dying by 30%. Before we get into our perspectives on this, let me read some of the different blurps from this blog post/article.
Basically it starts off by saying, "Research review on the effect of low carbohydrate diets in 18 long-term studies have found they increase the chance of premature death. " University of Canberra [which is in Australia] basically did a study and the researchers said "in the short-term, a year or so, there are some advantages of a low carbohydrate, high protein diet."
Basically the study found that a long-term effect of these diets found you 30% more likely to die if eating low carbs, and again the reasons for this were unclear based on what they found, although they pointed to the fact that whole grains and fibre protect against bowel cancer, heart disease, and probably diabetes. Along those lines, they're making the assumption here that by eating more whole grains and fibre, those will protect us against dying.
Let's just stop there for a second, because I find that very interesting, because…first of all, let's clear up this whole carbohydrate issue for a second, because I think that when people think about carbs, they're really thinking about bread and pasta and cereal. With what you've done, what is a carbohydrate for you? What is an unhealthy; what is a good carbohydrate?
Abel: Well, it's so interesting because carbohydrate…that's kale and that's also pure sugar, so defining something as a carbohydrate is not particularly useful. If you come to me, and you're just like, "Well, you should eat absolutely no carbs," then I would be like, "Well, that doesn't really make a whole lot of sense," because you're cutting out so many healthy foods; but the ones I'm talking about aren't.
The thing that's ridiculous about this article it's saying everyone should be going after healthy foods like cereals and breads, which I take huge issue with, because yes, those are absolutely carbohydrates, and they're ones that will make you fat and sick, generally speaking. I have no problem with people going out and eating a little bit of bread as a treat, but it should not be a staple of anyone's diet. It's not a particularly helpful food. It's a treat.
It does come down to how you define carbohydrates, because an apple is a carbohydrate, but so is high fructose corn syrup. I don't want people going out and eating carbs and their carb source being soda. That's not going to be healthy at all.
Yuri: Yeah, no kidding. Well, the funny thing is, too, is that every food has a certain amount of carbohydrates, protein, and fat. Like an egg has 5-6g of protein. Bread has more protein per serving than an egg, yet bread isn't considered a high protein food. It's weird how we've classified certain foods into certain categories, because breads have a little more carbohydrates relative to protein, and just as you said wheats is just…we stopped bringing wheats into our house for some time, and it's probably one of the best things we've done for our health.
As you know, it's linked to…pretty much anything is linked to…or any kind of health issue can be linked back to wheat or gluten. It's just crazy. When you see this kind of information, and the sad part is that for most people…the average consumer they see this, and they go: "Wow, if I don't eat enough carbs then I have a 30% increase or likelihood of dying." Well then, the first thing they're going to start thinking about is: "Let me go down to the store and grab some bread."
Just the image in the blog post is a loaf of white bread. It's right there. It's kind of confusing, and it's even more confusing when you see companies like WonderBread now they're fortifying their breads with DHA and trying to fool parents into believing that this white bread is actually good for their kids' brains, because it contains DHA. It's crazy.
Abel: Right.
Yuri: Anything else that kind of stood out for you from this news piece?
Abel: Well, there's just so much in it that's absolutely not true. It's just an example of a fairly typical article that comes out of the traditional news system. It's something that engenders fear in the reader. It's a very negative article-not about embracing food as being healthy, but avoiding food that is supposed to be bad for you.
It doesn't give you a whole lot of answers either, and I think that's pretty typical when you go on CNN or other…even the New York Times-places that are supposed to be sources of useful information; it's not particularly useful at all, because what's the take away when you read an article like this? That you should go ahead and eat more WonderBread? Are you kidding me!
I remember…sometimes on my blog I trash CNN and other places like that for…here's another example. There was this one article about obesity in America, and do you know the first ¾ of it were okay. It was just basically explaining that's a problem, and then we go into: "Well, here's the solution for people who are fat. You should get your stomach stapled." I'm like: "Hold on a second!"
Yuri: Wow!
Abel: Where did that come from! And then you see all these advertisements for these procedures all along the sidebar and within the article. A lot of times, the sources of these articles are…it's more underground marketing than anything else. They're trying to sell you a product.
They're written by people who are selling those products; that is something that, Yuri, people like you and I need to constantly defend. We need to defend our own point of view, because it doesn't have any of these underground marketing things behind it. We're talking about health as honestly and as genuinely as we possibly can. We may not have all the answers. In fact, we don't, but we're along for the ride, and we're trying to talk through these issues, and articles like this are not useful for anyone to read.
That's one of the reasons I stay away from the news. You never know where stuff like this is coming from, and I worked in the industry for a while, so I got my hands dirty with a lot of the people at the top who were kind of churning this stuff out, and it made me realize that they unfortunately don't have the best interest of the consumer at heart, so it's…
Yuri: And that's a great point. It's something that a lot of people don't think about is if you go to these big publishing content sites, they're cranking out several articles a day. They've got writers, who in a lot of cases are freelance writers. I've got an example. I have a friend, a friend of mine who writes for eHow.com, but he has no expertise in any of the areas he writes about.
He's basically given an assignment-it could be about health; it could be about car repairs; it could be about anything, and they simply just say, "Go out and do some research and put together an article." That's it. The problem is that based on those algorithm changes and stuff, these are the sites that are ranking at the top of Google when people are typing in questions like: "Is bread good or bad?" or whatever it is that they're typing in, and there's so much misinformation, and it's amazing that how many people like yourself, me, and everyone else that's spreading the good word hopefully.
How many of us are out there? In spite of that, we've really only scratched the surface in terms of changing the paradigm or getting people to think differently about food and nutrition, because we're up against TV ads; we're up against these ridiculous news articles, and it's very tough for not only us, but for the average consumer to make sense of it all. There's something saying, "Bread isn't good for you." Then they read an article saying if you don't eat bread you're going to die. It's very frustrating.
Abel: Oh, and it's so interesting to watch, too, from decade to decade. This is one of the things that I looked into when I was writing my first book on nutrition, is you don't really have to look to see when people weren't 66% overweight or obese. It was only 50-100 years ago when people tended to just be people. They weren't massively overweight. They didn't to be ridiculously sick with all these crazy new-fangled diseases. They weren't popping 12 pills a day.
They were just living in a relatively healthy way, but you skip ahead to now, and clearly, clearly what we are doing is not working. Just thinking of an egg as an example, as you look back decade to decade, they were a health food for a while, and then they were the worst possible food you could eat, and then they were a health food again, and then they were the worst food you could…and it just goes back and forth.
If you watch this over the decades, even over a few months or years, you can see these same exact foods going back and forth between being super foods and the food that is going to stop your heart and kill you. It's not really useful to follow that whole conversation.
Yuri: Honestly, that's why I developed Super Nutrition Academy was because I was in that same boat. Even though I had studied kinesiology for 4 years at one of the top universities, I was still clueless about nutrition. I understood how to enhance performance from a physical standpoint and all that injury stuff, but when it came to eating food, I was still eating SubWay subs, crepes with Nutella.
These are days when I was pursuing professional soccer, and I'm having 3 crepes with Nutella before a game-just totally clueless, because I was taught by various "sports nutrition experts" that you should eat lots of carbs if you have a game coming up, you have to eat lots of pasta, lots of bread; and I worked with the University of Toronto for 7 years as their strength and conditioning coach with men's and women's soccer, and traveling with the team to various cities around Toronto.
On the road trips, it was just whatever you had access to-a lot of fast food unfortunately. It's kind of what you have access to in some of the smaller towns, but if not, we go to eat…I don't know if you have Eastside Mario's, if you guys have that in the States…
Abel: I don't know.
Yuri: It's kind of like a Boston Pizza type of chain. And I remember my good friend, who was the head coach; he's Italian, so his sermon to the team was: "Guys, get your pasta in, get your carbs in," so it took me the better part of 7 years to…for the thinking of guys just maybe checking to see how you feel after you eat that kind of stuff, and it was cool to see how some guys transitioned to healthier options after training or before games, and some guys walk on the bus with gummy bears and candy on road trips, and other guys are coming in with walnuts and almonds; and those same guys walking with gummy bears and treats are the same guys calling in a couple of days later and saying they're sick and can't come to training.
Abel: That's right.
Yuri: Yeah, it was definitely a complicated world to make sense of, but anyways that's one of the reasons why I developed Super Nutrition Academy, because when I went back to school to study holistic nutrition, I was exposed to stuff like I'd never been, never even been taught through university, like simple things. I remember the first lesson.
We were talking about cholesterol, and within an hour, I was just like: "What! Really! Are you kidding me!" I was like: "All this time…" like all the…the dietetic approach to nutrition is all about the quantative versus the qualitative side of food, about how cholesterol is bad and all this stuff, and then within the first hour, I'm just floored by this information.
Abel: Right!
Yuri: So I just wanted to impart that same kind of wisdom on everyday people, because unless you can…unless you know how to fish, people can give you fish all day long, but unless you know how to fish for yourself, it's very tough to make sense of this world of nutrition and health, cause it's very, very confusing.
Abel: That's true. It is.
Yuri: Yeah, that's cool. Yeah, so the other thing I wanted to pull up just briefly here on the…from the article is that they're kind of bashing somewhat or kind of saying look out for diets that are higher in animal products, cholesterol, saturated fat; but again, they're not really…they don't really talk about maybe avoid sugar, avoid the vegetable oils, which tend to be more problematic; and I'm sure coming from your prospective, that this is probably something that you come up against quite a bit.
Abel: Oh, yeah. It's all about how you define it; and when you think about paleo, most people hear about that, they think it's an all you can eat meat fest; and that's really…that's not at all what…especially what people who are doing paleo now. It's subsumed a lot of other movements, and it's kind of neat because the whole farm to table, the whole sustainability movement, local farmers' markets, all these people are starting to like cross-pollinate with the paleo movement and even identify as paleo.
Personally, I think it's a terrible name. I think it's a problematic label, but at the same time it defines something that at least within the paleo community we all know what that means. If you're talking about avoiding all animal foods, I think that that is not. It's not a fair statement, because how do you define animal foods? Are humans designed to eat animals and animal products? Absolutely. We're omnivores.
But are we designed to eat cows that are pumped full of hormones, treated with antibiotics to fatten them, and raised on a diet of GMO grains, which they are not at all designed to eat, slaughtered in a terrible, disgusting way. Are we supposed to eat those animal foods? We're absolutely not designed for that, either; but are we designed to eat eggs that are from healthy sustainable farms? Absolutely! They're great!
They're a health food. I consider them a health food. That's an animal product, and it's entirely different than the egg that comes from a sick chicken, from a factory farm, and so what a lot of people don't understand or appreciate is that when people identify as paleo, they're talking about eating sustainably from real farms and healthy animals and healthy fruits and vegetables; and I would say that most people who I know and at least the hard core paleo people, they eat a heck of a lot more veggies than they eat meat.
It's primarily like a vegetable diet, and you're staying away from sugar, so it's not as much about staying away from carbs or eating tons of protein or eating a lot or a little of fat, it's about eating real food, and that's what it should be about.
Yuri: Yeah. Yeah, that's…and that's a great point, and I think that's an area I think where the scientific community needs to do a lot better job, because in all fairness to them, they really have to isolate certain components if they want to study them. It would be tough to say, "Well, we're going to compare the effects of a whole foods diet versus a processed food, and I'm sure they could do that, but it would be more interesting to look at what's one specific nutrient that we can target, and then come out with a study based on that, and then everybody can then blow their proportion out of whatever results come out of that; but I think it's really looking to more toward, as you said, a qualitative look at the quality of the food.
I mean paleo…I mean it doesn't…these labels are so very…they don't do justice to…or they do a disservice, I think, to both parties. You could be paleo eating the worst quality animal products on earth. You could also be paleo eating the best quality stuff, and it doesn't really account for that, and I think the real important message is as you said it's really about that farm to table mentality of eating real food, of looking at the quality of the source of the foods, and that is something that is unfortunately not talked about in the mainstream media, I guess.
There's a lot of great blogs out there that talk about this stuff, but I think for the everyday consumer, it's getting there; it's…people are becoming more aware of the organic stuff and local farmers. Step by step, day by day we're getting there.
Abel: We are getting there, and that's very promising, even just going like…I drove around the country this past year and went to a lot of small and big towns, and farmers' markets are popping up all over the place-even like natural food stores, you know health stores, whatever they may be called in your area; you can pretty much find them in most places that you go that have a reasonable amount of people there, and even some teeny, teeny tiny towns will have them, which is just so promising, because 5 or 10 years ago that really wasn't the case.
Yuri: Wow. Totally. That's good to hear. Thanks for sharing your insights on this article, and this bit of news, I think it's interesting for people to understand this stuff to look into it a little bit further and consider what they classify as a carbohydrate or not, or for that matter any food.
FatBurningMan.com is where you can find out more about Abel and join his newsletter, get his stuff. I mean he puts out some awesome, awesome content. He's got an amazing podcast on iTunes, which I would highly recommend you subscribe to as well. Is there anything else you want to finish with before we end today's episode, Abel?
Abel: I would say eat food for the way you feel, not for the way you look.
Yuri: Yeah. That's awesome. Very cool. Well, thank you very much for joining me today, Abel. I've really enjoyed having this back and forth perspective on this recent news, and thanks again to everyone for listening in, and we'll see you in the next episode.
Abel: Awesome! Thanks so much, Yuri.
Yuri: Thank you.
Related Posts:
---
Tags: dangers of low carb diets, low carb, low carb foods, paleo diet foods

About Super Nutrition Academy

Super Nutrition Academy is the ONLY nutrition course that makes it easy for everyday people to understand the complex relationship between nutrition and health. If you're tired of all the conflicting health information out there and want a clear-cut, evidence-based understanding of the nutrition and health topics that matter you, then get started today.

---