Posted: October 29th, 2014 @ 11:59 am | By:

Yuri Elkaim
Categories super nutrition academy health class
Episode #109
For years we've been led to believe that building habits is a matter of willpower and discipline. However, times have changed and new research is showing some pretty amazing things. Find out more in this episode.
Click here to subscribe in iTunes (and download)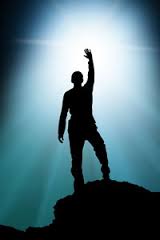 Hey, Yuri Elkaim back with you, and welcome to a long-overdue solo episode with the Super Nutrition Academy Health Class podcast. Let me first start off by saying that I need to apologize for my vanishment, my disappearance over the past couple months. We've intermittently been posting a couple episodes here and there, but not as consistently as I had at the beginning of this whole awesome endeavor.
Part of the reason for that, actually, has been the fact that I spent a lot of time focusing on my book, The All-Day Energy Diet, which is now a New York Times best-seller, a Wall Street Journal best-seller, USA Today best-seller, and it was number one on Amazon in about three different diet categories. It was a huge success. If you're a listener to the podcast and you got the book, I really appreciate it and want to thank you for that. If you have not gotten the book, you can get it on Amazon; you can just type in The All Day Energy Diet, or you can go to AllDayEnergyDiet.com and learn more about the book there, and then you can order it from there.
It's been a really busy couple months, and I'm really excited. We had a couple hiccups along the road with our publisher not printing enough books and stuff and we ran out books on Amazon after four days and we kind of sold out of everything, but it was a great experience and I'm very fortunate to have written an amazing book that has impact so many people's lives and it's going to continue to do so. It's going to continue to be, for me, something that's probably the best work I've done on the topic of energy. It's something that's really exciting. If you don't have the book, it's an amazing read. Tons of amazing reviews. I just wanted to start by putting that out there and letting you know where I've been; I haven't fallen off the face of the Earth.
Today what I'd like to talk to you about is this notion of environment versus willpower. This is something I've been spending quite a bit of time on in the past couple months and something I'm going to continue working on and investigating in the future because I think this is an area where it can make a profound difference in your life.
We as a society have been led to believe that in order to build better habits, in order to create change, we have to be ruggedly disciplined, and we have to have all this amazing willpower and motivation to do that. And if we don't, then there's something wrong with us. I'm here to tell you that that's complete BS. The reality is that your environment will always trump willpower. That's the topic of today's episode: understanding that willpower is much like, for instance, an iPhone. If you continue to play around with apps—and if you're an Android user, that's totally cool; I'm just going to use the iPhone as an example because I have one.
If you're on your iPhone and you're constantly playing around with your apps or you're constantly writing in notes and doing all sorts of other things, listening to music, you're going to be using up your battery very quickly. The same thing happens with us human beings. If we're constantly on the go, making decisions, processing a thousand different things at once, resisting temptations, all of these are ways that reduce our willpower.
Numerous studies have showed this. This is not a theory; this has been very well-documented in the research. There are actually a couple books on this topic. The whole idea is, I want you to, first of all, allow yourself to be human and not beat yourself up for not having the willpower and discipline to maybe follow through on some of the things you've wanted to do because, ultimately, it's about creating an environment that's going to set you up for success.
I want to lead in to this discussion with myself and you, obviously, with two studies. One of them is a classic, one of my favorite studies, and I'll save that for the second example. I'll start off with the one that's a little more recent. In this more recent study, it was a six-month study published in the American Journal of Public Health. It was done at a hospital in Boston, I believe, if I can remember.
It was actually a study that secretly took place; the participants in this study didn't even know that they were involved in this study. Unbeknownst to them, these small changes that I'm about to share with you dramatically improved everybody's health, which is pretty awesome. The researchers proposed that by changing the environment in the way that food was displayed in the cafeteria, they could get people to eat healthier without even thinking about it. I can tell you—I don't know about you, but when I was growing up, the high school cafeteria I had access to had chicken burgers and French fries and pizza, and on our way to check out, we had a little fridge where we basically had chocolate milk, milk, soda pops, and then there was a chocolate bar or two to choose from.
If that's the environment in which we're working, how on Earth are you supposed to succeed at eating well? It doesn't matter how much discipline or willpower you think you have; eventually, you cannot resist that type of environment. In this case it was pretty cool to see how the researchers were able to transform the environment, and I'll tell you about that right now.
The researchers in this case refer to this as what's called choice architecture, which is just a fancy way of saying changing the way food and drinks in the cafeteria were displayed. As it turns out, it made a huge difference. The researchers started by changing the choice of architecture of the drinks in the cafeteria. Originally, there were three main refrigerators that were loaded with sodas.
Over the next three months, here are some of the really cool results they found: The number of soda sales dropped by 11.4 percent, and bottled-water sales increased by 25.8 percent. If we just stop there for a second and look at that, you have almost 12 percent fewer soda sales, which is huge in terms of less sugar coming in, less calories coming in.
Just that alone can make a huge difference for most people. Sugar is massively detrimental, and if you're getting a bottle of Coke or a bottle of root beer, you're looking at 65 grams of sugar, which is a lot; that's almost 300 calories or so. By replacing soda with water in a way that was not even saying, "Hey, you should drink water instead of soda." They just simply changed the displayed and put water more prominently than they did soda and noticed this huge difference.
They also made adjustments and saw similar results with various food options. They just put healthier foods instead of poorer ones. Again, nobody said a word to anybody who ate at the cafeteria. This was kind of all done incognito; nobody knew what was going on, and it was pretty amazing.
The whole idea here is that the usual argument for creating and sticking to better habits is that you have to have more willpower and motivation and discipline. It's completely flawed. I don't even know where it came from, but as we're starting to see more research with this whole ego depletion or fleeting willpower or however you want to define it, it's amazing how much understanding we can get of us as human beings when we look at this.
The whole idea is for us to get out of our own way. We spend a lot of time developing recipes and meal plans for people; the same thing with workouts. What I do is basically, hopefully, take most of the thinking out of a lot of recipe creation and workouts for you. Super Nutrition Academy's a bit different because it's more about learning and education, and that's really devoted to a specific type of individual who actually wants to go a little bit deeper, which is tremendous.
But with workouts, if you go to the gym and you have no idea what you're going to do at the gym until you get there, and you're like, "Oh, I'll spend a little bit of time on this machine and do this and that," it's a waste of time; you may as well not even go. Having a plan in place is absolutely critical.
The same thing happens with recipes and meals. If you have a long day at work and you're making a lot of decisions and resisting temptation and undergoing all sorts of different stress for whatever reason, then guess what: all of that wears down on your willpower. By the time you get home at night, if you get in the door, and if you have kids screaming—even if you don't—you're just tired, you're exhausted in most cases. Unless you're following my All-Day Energy Diet, in which case, you have the energy to last all day long. But if you're not, then you get home and you're tired, and the last thing you want to do is figure out what you should have for dinner.
What does that do? It's another decision which requires some degree of mental faculty. There's not as much willpower in terms of deciding on a recipe, but the energy that's been drained out of your brain and mind all day because of willpower-like choices doesn't really motivate you to want to spend time making any food at night. That's why a lot of people end up just going through drive-through our takeout on the way home, because they don't want to think about having anything for dinner.
Here's the thing. If you've got a meal plan in place and if you know exactly what you're going to have for dinner tomorrow night when you get home from work and you have all the groceries and ingredients and you have the recipe, then when you get home, there's no thinking. It's like, boom, here's the recipe: four cloves of garlic, one piece of salmon, broccoli, boom, boom, boom. There's no thinking; you just follow the script, so you're on autopilot.
That's the whole idea: to get our minds, our brains, out of the equation so that we are not responsible for having to come up and create and make all these decisions, because when we do, it just drains us.
Along those lines, I want to share another amazing study with you, and this is one of my personal favorites; it's a classic. This was done decades ago and was published in the Journal of Personality and Social Psychology. Here, they had subjects brought into a room filled with the aroma of freshly baked cookies. Who doesn't love that?
Subjects came into this room, and the table before them had a plate of cookies and a bowl of radishes. Some of the subjects were asked to sample the cookies, while others were asked to eat the radishes. Afterward, both groups were given 30 minutes to complete a difficult geometric puzzle.
Here's the thing that's really interesting. Those who ate the radishes and, thus, resisted the delicious cookies gave up on the puzzle after 8 minutes, on average, while the lucky cookie eaters persevered for nearly 19 minutes. That's more than two and a half times as long. That's phenomenal.
What they found was that drawing on willpower to resist cookies drained the subjects' self-control for subsequent situations. Let's think about this for a second. Let's say you are a student and you are cramming away, you're studying all night, you've got all this stuff, cramming for exams, and at the same time, you're worried about what you're eating—you're trying to lose weight, you don't want to have all these cookies and whatever else coming in. All of that stress, resisting temptation, all of that is depleting your willpower.
Let's say you have an exam the next day—or even the same day—on algebra, geometry, whatever, something that's going to be challenging, that's going to use your mental faculty. The likelihood of you succeeding at that is going to be far less than if you're allowed to simply indulge in some of your pleasurable activities. I'm not saying you should be able to eat cookies and ice cream and doughnuts, but I am saying is that it's really important to set yourself up and set up your environment in a way that supports you instead of robs you.
A lot of people ask me about counting calories and Weight Watcher points and all this stuff, and, frankly, I don't like it all because it's relying on willpower to some degree, but it's also very calculating. It's not really allowing you to set up your environment in a way that makes eating healthy or fewer calories or the right type of calories more intuitive. I'm much more of the opinion that if you want to eat healthier, you should be eating more mindfully.
Here's a really simple thing you can do: If you want to eat less food, then don't have any large plates in your cupboard. I know that's an extreme example, but it could be something as simple as, I'm going to call this hobbitizing your kitchen. Like the hobbits, they're small. You're taking a big plate and you're now using a small plate. How about a cup? Instead of using big cups, why not use small cups? Small bowls instead of big bowls? If those are the only dishes you had in your kitchen, do you think you might eat fewer foods? Probably, right?
As we'll be talking about over the next coming months, when you're eating the right types of foods, it doesn't really matter how many you're eating. You can have copious amounts of leafy, green vegetables. You can have truckloads and you're never going to gain weight, and you'll actually improve your health dramatically by doing so.
But if you do have other foods like cereals, like, processed grains, like packaged and boxed foods, those are the foods that are going to create a lot of havoc in your health, and if you have them in your house, first of all, you've now set up your environment to fail because they are in your house. You will find them and you will eat them. That's Elkaim's law number 19: If it's in your house, you will eat it, so don't bring it in the house. It's about creating the environment that's going to allow you not to have to rely on willpower to resist that.
I love chocolate; I love really good chocolate, so if it's in my house, it's going to get eaten. Recently, Amy, my wife, went to Bulk Barn with our, we have this girl who's helping us with the kids—she's a nanny from Denmark—for a little while; she's awesome. They went to Bulk Barn and they came back. I opened up the bag, and there were ten chocolate bars; this really good Theo chocolate—I don't know if you've ever had it—almond, chocolate almond. It was incredible. If I see that, it's gone, done.
I see ten of these sitting in this bag from Bulk Barn, and I'm like, "Oh my God, what did you do?" She's like, "No, it's okay. It's for Laura to send back to her family." I was like, "Unless those are going out today in the mail, they're going to be sitting in our house, and now I will eat at least one or two of those." Those are the types of things where you really need to be strong, and you just have to say, "Listen, you cannot bring this stuff in the house because I don't trust myself around this stuff."
It's like allowing an alcoholic to work in a bar or to have alcohol in their house. You would never think of doing that. We have to set ourselves up in the same way where we are not in a situation or in an environment that is relying on our willpower to resist the very foods or situations we want to avoid. The best thing you can do is not bring them in in the first place.
We will end today's episode on that note. Once again, I'm really happy to be back. Here's my commitment to you: I'll be posting at least one episode every week on the Super Nutrition Academy Health Class. I think when I started that, I was doing five epoxides a week, and I very quickly realized that is way too much; there's no way I can sustain that. I'm going to commit to doing one episode a week; if I can do more, then I will. You can count on one episode a week.
We'll do a lot more solo rounds, where I'm doing this myself. We'll also have some really cool interviews; we've got some nice interviews lined up over the coming months with some awesome authorities and experts in health and nutrition, like we haven't interviewed enough already. We've almost interviewed everyone in the whole industry.
I hope you've enjoyed the podcast. Remember: Join me over at SuperNutritionAcademy.com/blog. You can find this episode on environment and willpower, and let me know your thoughts on this. This is something I think is going to resonate with a lot of people. If it does for you, let me know your thoughts, comments, questions, concerns over on the blog.
Once again, thanks for joining me. Tell your friends that I am back in business. Don't forget to subscribe if you haven't already, and I look forward to seeing you in the next episode.
Related Posts:
---
Tags: environment, habits, willpower

About Super Nutrition Academy

Super Nutrition Academy is the ONLY nutrition course that makes it easy for everyday people to understand the complex relationship between nutrition and health. If you're tired of all the conflicting health information out there and want a clear-cut, evidence-based understanding of the nutrition and health topics that matter you, then get started today.

---