Posted: August 28th, 2014 @ 3:30 pm | By:

Yuri Elkaim
Categories super nutrition academy health class
Episode #108
Best selling author, Marci Shimoff, is here to help us how to be happy for no reason. This one is golden!
Click here to subscribe in iTunes (and download)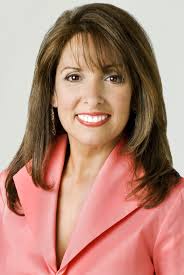 Yuri:                Hey, guys, Yuri Elkaim here. Welcome to another episode of The Super Nutrition Academy Health Class. I hope you're having an amazing day. My day is off to a great start, and it's only getting better. I've got a very special guest with me today; it's none other than Madame Marci Shimoff.
I'll give you a bit of her background in case you might be wondering where you've heard that name before. She's done quite a few things. She's sold more than 14 million copies of her books worldwide in 31 different languages. She's one of the best-selling female nonfiction authors of all time, the latest of which is her New York Times best-selling book Love for No Reason. She's also been the author of Happy for No Reason, coauthor of six Chicken Soup for the Soul books, and one of the featured teachers in the hit film The Secret.
She is truly an amazing woman, and I'm so happy to have her as my guest today on The SNA Health Class. Welcome, Marci!
Marci:             Thanks, Yuri, so great to be here with you.
Yuri:                Yeah, I'm looking forward to this because we've talked a lot about nutrition and health, and I've told you we've talked about, some different episodes we've kind of dabbled in gratitude and happiness and emotional healing, but I really want to get your perspectives on this because this is where you shine. Can you give us a quick rundown of who Marci is, your journey into this whole happiness realm for those of our listeners who may not be familiar with you?
Marci:             Absolutely. There's that saying, Yuri—I know you've heard it—that we teach what we most want to learn. The reason I decided to teach about happiness was: I really wanted to learn about happiness. I was not born happy; I tell people I was born with existential angst. I was a really unhappy kid. I had great parents and a great family and grew up in a great area. Everything was good on the outside; I just wasn't happy on the inside.
That lasted for many, many years. I did what a lot of people do, and I think that many of the people listening will probably be able to relate to this; I set goals for myself, and I thought once I achieved those goals, that was all I'd need to be happy. In my early twenties I set five goals for myself, and they were that I would have a great career helping people; that I would have wonderful friends; a great life partner or husband; a nice, comfortable home; and the equivalent of Halle Berry's body. I got four out of the five. I don't have Halle Berry's body.
Yuri:                It's all good.
Marci:             But I have a healthy body. I had a major turning-point moment, Yuri. In 1998 I had all these things working in my life, and I had just, at the time, had three books at the same time on the New York Times best-seller list, had given a speech to 8000 people, had just autographed 5432 books, my client had had to have a massage therapist on hand to massage my hand every half hour so I didn't get carpel tunnel. I felt like an author rock star, and everything was working, all those goals that I'd set for myself.
At the end of signing my last book, I went up to my hotel room, which was the penthouse suite that my client had gotten for me, and I plopped onto the bed and I burst into tears. I burst into tears because I realized that I had everything that I thought I need to be happy and I still wasn't. That's when I decided to really dive deeply into what it takes for me to be happy, what it takes for anybody to be happy.
The news is good and that is that science has actually cracked the happiness code. We know what it takes for people to be happy. As far as I'm concerned, that should be headline news, because happiness is the one thing that people have wanted since time in memorial, and we actually know how to get it. I applied the things in my own life and they totally worked. I went from probably a D-plus in happiness to an A in happiness; an A to an A-minus. I'm still always working on it, but it really, really does work.
I know that we'll get to have time to share some real specific things that everybody listening today can do to raise their happiness level.
Yuri:                That's amazing. With the people you've worked with or the messages that you've put out there, why do you find that so many people are unhappy?
Marci:             Unhappiness is an epidemic. One out of four women in North America is on antidepressants. That's staggering. I think that we're unhappy—by the way, we're unhappier than we were 50 years ago. We have more than we've ever had and we're unhappy. It's in very great part because we're putting our attention in the wrong places. We think we're going to get happiness from achieving various things.
I'm not against achieving things. I think success is wonderful, but we have it backward. We think success will bring us the happiness but it's not true; it's the happiness that will bring us greater success. In fact, research has found that when people are happier, they're one-third less likely to get sick. They live, on average, nine years longer; they have better relationships; they're more successful; and they make an average of a million dollars more over the course of a lifetime. It's a good thing to go for the happiness first, and then all the other great things follow. We live in a culture of the myth "I'll be happier when…" You know, I'll be happier when I get a better job or a better spouse or a better body. Those things are nice but they're not the basis of our happiness.
I'm going to tell you, the second reason I think we're unhappier than ever, and I think you'll agree with this. We have such poor nutrition. We do not take proper care of our bodies. Being happy is a neurophysiological state. It's not just your mind; your body is a big part of the whole picture.
Yuri:                Yeah, totally. That's awesome. I can't remember who I heard this from, but I remember way back, 10, 12 years ago, I remember reading we kind of have things backward, as you mentioned. We live in a culture of have, do, be, right? "What do I have to have to do the things I want, to be the person I want to be?" as opposed to "Who do I have to become to do the things I want, to have the things I want to have."
When you just mentioned that, it just kind of really brought that back full circle to me. It is about being the person that's going to attract the stuff we want in our lives, and I think that's such an important message for people to understand. Before we hit the record button, you were mentioning you were just in India.
Marci:             Yeah.
Yuri:                I've never been. I'm fascinated by India as a country and the culture. Just from an outsider's perspective, never having been there, it seems like people tend to be happier there. Is that true? What's your impression of that over there?
Marci:             This was my fifth trip to India. I love going to India. For me, it's the perfect example of people not having the things we think we need to be having. They have more sparkle in their eyes and bigger smiles on their faces than I have ever seen in the West. They're very deeply steeped in a culture that's about family and community and also in a culture that's about spirit and soul.
I'll tell you, I've interviewed thousands of people who are living in a state of what I call happy for no reason. I define it as an inner state of peace and well-being that doesn't depend on your circumstances. Two of the main qualities were conditions that those people have in their lives; they have a practice of connecting in with a greater energy of the universe. Some kind of a spiritual practice, like meditation or connecting with nature or prayer or whatever it is. It doesn't matter, just that ability to feel connected to whatever you want to call it, God, the divine, spirit nature.
They also have a deep sense of support in the people they spend time with in their community, in their families. We in the West have become quite separate. We're separate from ourselves, we're separate from spirit, we're separate from each other. One of the fastest ways to get back to a deeper state of happiness or happy for no reason is to connect with yourself, with your family and community, and with your spirit.
Yuri:                It's so interesting how so many of our issues, even going as far as addiction, have to do with disconnection.
Marci:             Absolutely.
Yuri:                We're disconnected interpersonally, so we turn to technology to feel connected via Facebook, or we seek out specific foods to make us feel full or whatever it might be.
Marci:             Yeah, we disconnect from our bodies. Oh my God, the amount of time we spend just stuck in our heads and not being in the somatic experience, the physical-body experience of life. I think it's one of the big happiness robbers that we have.
Yuri:                Yeah. I find it interesting that we live in a very conditional culture. If you're all happy and somebody will come up to you and be like, "Marci, why are you so happy?" It's almost like you need a reason to be happy. For you, in your transition from going from a D-plus to an A-minus, what did your journey look like? What were your daily practices, and maybe what is some of the stuff you still do for that?
Marci:             Yeah, great question. Before I answer that—and I will answer that—I want to share with you one piece of research that kind of was the turning point for me. It's the most exciting piece of research out there, I think, in the field of happiness. It's about something called the happiness set point. What research has found is that we each have a happiness set point; it's like a thermostat setting. No matter what happens to us, whether it's good or bad, we will return to our happiness set point.
That means if you, for example, win the lottery, which a lot of people think that's their ticket to happiness…
Yuri:                It's not?
Marci:             It's not, what? Try me, right? Here's what they've found. For the first few months, yes, you're definitely happier, but within about a year, you will return to your original happiness set point. That's what happens to all of us when we achieve our goals or good things happen; we quickly become acclimated to it, and we return to our original happiness set point. By the way, it's also true, people, of tragedies. Within about a year, they've also come back to their happiness set point.
The set point is the key for all of us, and here's how it's determined. It's 50 percent genetic, so you're born with that piece. It's only 10 percent your circumstances. And that's the part we're all so busy trying to control in order to become happier; it's only 10 percent of the whole puzzle. The other 40 percent is our habits of thoughts and behavior. That's the piece we can really change to raise our happiness set point.
And I'm going to take it a step further and say there are progressive scientists, including Bruce Lipton, who wrote The Biology of Belief, who will tell us that our genes, our DNA, that 50 percent will also change when we change these habits of thoughts and behavior, which means that 90 percent of our happiness set point is determined by our habits. Which, to me, was great news because it meant that I wasn't destined to have to be unhappy.
I think I was born with a fairly low happiness set point, the genetic piece, but once I started changing these habits—and they weren't hard to do. I found that happy people have, the only difference is they have different habits, and I've identified 21 of them. What I did was take one at a time, and I would practice it for a couple of weeks, two weeks to a month, until it became part of my daily routine. And then I practiced another one. I kept trying everything out.
That's what I suggest people do: try things out for yourself and see what works for you. I'm going to share at least three of them during our time today. What I really suggest that you do is—hopefully you'll maybe have some pen and paper handy—just write these down and try one of them out for the next few weeks in your life and see what happens.
Yuri:                Sounds good. I'm ready to rock.
Marci:             Okay, let's get into some, huh?
Yuri:                Let's do it.
Marci:             I'm going to share with you ones that take about two to three minutes, that's it. The first one is a technique I learned from a group called the Institute of HeartMath. They're the world's leading researchers on the heart and happiness and how the heart affects our life, our health. They found, for example, that if you're angry or stressed out for five minutes, it will suppress your immune system for up to six hours. But if you're feeling love and compassion for just five minutes, it can strengthen your immune system for up to six hours. Our bodies are very responsive to how we're feeling. Now, that doesn't mean you shove away the anger; it means you deal with it.
I'm going to share with you right now this technique called the Inner Ease technique. It's only going to take us two minutes. Yuri, will you be my guinea pig for this?
Yuri:                I'm in, let's do it.
Marci:             Let's all do it together. If you're listening in, please do it along with us. You can do it with your eyes opened or closed. If you're able to, I suggest you close your eyes; it goes a little deeper. It's only three steps. The first step, with your eyes closed if you can, is to simply place the palm of your hand over your heart.
Now, that simple act of putting your hand on your heart starts the flow of a chemical called oxytocin, and oxytocin is dubbed the love hormone because it's what we have more of when we feel bonded and connected with each other. Some mothers who are breastfeeding have lots of oxytocin. When we make love we have lots of oxytocin. But just right now, putting your hand on your heart is helping stimulate oxytocin in your body.
The second step is to imagine that you're breathing in and out through the center of your heart. Picture or feel that you're breathing in and out through the center of your heart. You're inhaling into your heart; you're exhaling out of your heart. Inhaling into your heart; exhaling out of your heart at your own pace. You may already start to notice that you're feeling either a shift in your body or a shift emotionally.
The third step is to, on each in breath, breathe in love and ease. Your exhales can just be normal exhales as though you're breathing out of your heart. On every inhale breathe into your heart love, breathe in ease. Just exhale normally, again, at your own pace. You can remember a time when you felt love and ease, or you can just say the words love and ease and it will have the effect.
Imagine you're taking into your heart love and ease and breathing out normally from your heart. Breathing in love and ease and exhaling. One last inhale, taking in to your heart love and ease. And on the exhale you can move your hand away, and you can slowly open up your eyes.
I want you to just notice how you feel different in your body, how you feel different emotionally. That was less than two minutes. Yuri, you're my guinea pig. Tell me how you feel any different than you did just two minutes ago.
Yuri:                I feel more centered, more relaxed, and just a sense of peace and tranquility.
Marci:             Great. All of these are signs of what science calls the love response. They've actually identified the stress response and the love response. If we were to hook you up to brain monitors and heart monitors and take a look at your blood, they'd be able to see if you had the neurophysiology of happiness or not. Your brain activity would look different, your heart rhythms would be different, and you would have different chemicals in your body. Just by doing this simple exercise, it's actually moving you physiologically into the love response from the stress response.
Here's how I suggest you do it, because doing it once is a nice experience; doesn't make any real, lasting change in your life. But if you do this two to three times a day for a few weeks, you'll start to make a habit of going into the love response. It becomes more and more your default state. And that's the idea. The small, little changes, these baby steps that then become just your natural state.
I've done this thousands of times, and all I have to do is put my hand up to my heart, and I feel the whole love response come over me. I'll do this while I'm standing in line at the grocery store or while I'm sitting on the phone, talking to somebody or when I'm in a business meeting and I'm bored. Nobody has to even know that you're doing it.
Yuri:                That's awesome. The other thing I just noticed was I opened my eyes, and I noticed the sky was completely blue. It was almost like I wasn't even aware of what was happening, kind of what I'm looking at, and then when I opened my eyes, I was so much more present that I was able to take that in with more of an awareness, which is pretty neat.
Marci:             Yeah, and you know what I find, the things that you said—peace, feeling more centered or grounded or balanced, and being more present—those are all symptoms of this, but there are also physiological symptoms. Some people might've felt a warmth in their heart or tingling in their hands and feet. Those are also signs of moving in to the love response.
Yuri:                That's very cool.
Marci:             That's one tip.
Yuri:                Nice, I like it.
Marci:             Tip number two. I don't know if you've ever heard of this one, Yuri, but it has to do with our circadian cycles. Our bodies work in the rhythms of nature, and when we align our bodies with nature's rhythm, then we feel best. One of the rhythms is the sleep rhythm. Research has found that every hour of sleep that we get before midnight is worth twice as much as the sleep we get after midnight.
My suggestion is that you go to sleep by 10 o'clock three nights in a row and then tell me how you feel on the fourth morning. The reason for 10 o'clock is that our bodies shift into a new cycle around 10 p.m. In Ayurvedic medicine, which is the medicine of India—originated in India thousands of years ago—we have these three different body types and rhythms that are called vata, pitta, and kapha.
At 10 o'clock at night, we flip into the pitta time period. Pitta's characterized by activity and fire and action. If you've noticed in your own life probably, you tend to get very tired around 9 or 9:30; that's our natural time to get tired. But if you power through past 10 o'clock, you'll get your second wind, and then you can go on to midnight or past that. That's actually not a good thing to do, because you're robbing your body of the rest you want to get during that pitta time cycle.
I call it catching the 10 o'clock angel train. Just imagine that train is leaving the station at 10 o'clock, and you want to be in bed. Whether or not you fall asleep by 10, it doesn't matter. You get in bed by 10 for three nights in a row, and I guarantee you on the fourth day, your life is going to feel different.
Yuri:                I can definitely attest to that. I tend to go to bed around 10, 10:30, and the last couple days, even going to bed at 9:30 just because, for whatever reason, other than I just wanted to sleep more. You definitely wake up and it's amazing the difference it makes. I like how you brought in the pitta and vata and the whole Ayurveda side of things. It's really very cool.
Marci:             We live in a culture where you almost get an award for getting less sleep. You hear people around the watercooler, "Well, I get five hours of sleep," and then the other person goes, "Well, I get four hours," like he should get a medal for it. Forget it. It's robbing us of what we need. The other thing is when you sleep, sleep in a very, very dark room. It helps the melatonin, which we need that darkness for sleep.
Yuri:                Yeah, that's very important. Very cool.
Marci:             You want a third one?
Yuri:                Let's do it. Bring it on.
Marci:             This one, I need to tell a story first, if I may.
Yuri:                Yeah, for sure.
Marci:             When I was writing my book Love for No Reason, I interviewed many, many people living in a state of what I call unconditional love; a state of love that isn't dependent on anything outside of themselves.
One of the women I interviewed is named Sally Sals, and she told me this great story. The week before her 50th birthday, she got violently ill, and she was rushed to the emergency room of the hospital. The doctors told her her liver was failing and that it was so severe, she would need a liver transplant probably in the next few days or she would die.
This was a shock to Sally because she had no history of liver disease, she had no family history of liver disease, she didn't drink, she had no idea what was causing this. She was quite fortunate because they did find her a liver; they did do the surgery, and it was quite successful. All was well for the next year. But a year later she went back to the doctor for one of her routine exams, and the doctor told her that her second liver was failing and that she would need another liver transplant probably in the next few months.
Well, again, Sally was shocked; she had no idea what was going on. But on that particular doctor's visit, she was sitting in the waiting room next to a woman who had just had her third liver transplant in three years. This woman was the most angry, critical, negative person that Sally had ever met. It reminded Sally that in Chinese medicine, every organ is associated with an emotion, and the liver is associated with angry. Sally thought to herself, Where am I angry in my life?
She realized that she didn't often express anger outwardly, but she was very often angry toward herself. She had grown up in a family with a lot of judgments and criticism, and she was always beating herself up and never feeling like she was good enough. In that moment of recognition, she decided, she committed to practicing self-love every day for about 10 minutes, which is what she did.
Two months later she went back to the doctor for the exam to get ready for that second transplant surgery, and the doctor sat her down and said, "Sally, I have never seen this in my career. I cannot explain this but your liver is completely healed. You don't need the surgery, and this is a medical miracle."
Well, Yuri, that was 21 years ago. She has never needed that liver transplant. She is one of the most happy, vital, vibrant, alive people I have ever known, and she says that self-love saved her life but it also saved the quality of her life, because that self-love has just completely changed how she feels in life. This is something that we are not trained in, especially, I'll say women. We are not trained to love ourselves.
I'm going to give you a very simple technique or tool that you can use to help build self-love. Again, it just takes a few minutes a couple times a day. Twice during your day, I want you to stop whatever you're doing and ask yourself this question—and you can write down the question if you've got pen and paper. The question is: What's the most loving thing I could do for myself right now?
Sometimes your answer's going to be: I can go get a glass of water. Or: I can go outside and get some fresh air. Sometimes your answer's going to be: I can call up a friend and get some support. Or: I can stop talking to myself so negatively and start just appreciating myself or appreciating my life.
It doesn't really matter what the answer is. What matters is that you stop and you pay attention and you take care of yourself, because when we love something, we take care of it. Yuri, you have a new baby. Congratulations on your new baby!
Yuri:                Thank you.
Marci:             And I am sure that you want to take good care of this baby, right?
Yuri:                Mm-hmm.
Marci:             Because you love the baby. When we start taking care of ourselves, it becomes a sign to ourselves, an act of love, and it helps create greater self-love.
Yuri:                That's a really awesome question. I think our lives are a reflection of the questions we ask ourselves. They foster better thoughts—or worse thoughts, depending on the question—but that's a really good one. Thank you for sharing that. That's very cool.
I want to finish off by asking you a question in relation to, I guess, both of your books: Happy for No Reason and Love for No Reason, which, everyone, by the way, you should definitely grab a copy of; they're awesome. What do you suggest to people who are perhaps unhappy in their work or unhappy in their relationship, maybe their marriage or maybe they're dating somebody? How do you get people to be happy or grateful for what they have but also understand that they don't have to settle? I don't know if I worded that properly but I'll let you…
Marci:             Yeah, I totally get that. I am a huge believer in the power of gratitude. There's that saying: What we appreciate appreciates. What we put our attention on is what grows stronger in our life. You can spend all of your time complaining and being unhappy with the situation that you're in, whether it e your work or your relationship, or you can spend the time appreciating the parts of your relationship or the parts of your work that you like. That's not to say that you need to stay in things if they aren't, in the long run, supportive of your life.
Here's what I tell people to do first: work on raising your happiness set point. When you raise your own happiness set point, your experience of your work or your relationships will change. From that place of a higher happiness set point, you'll be able to make a better decision as to whether you actually need to make real changes in your relationships or in your work. It all starts with raising your happiness set point and appreciating what already is working in your life, and then you'll make great decisions from there.
Yuri:                That's great; that's very, very insightful. Awesome.
Marci:             I have one last thing I always want to share with people if you don't mind, because I can tell we're about to wrap up, and I just want to make sure. I'm often asked this question, and maybe, Yuri, you're asked this question too: Isn't it selfish, all of this focus on taking care of ourselves? Wanting to be healthier, wanting better nutrition, wanting to be happier. What about the rest of the world? Don't I need to take care of healing the rest of the world? My answer is: It is the least selfish thing you can do.
When you take care of yourself physically, emotionally, mentally, and spiritually, you are doing the most you can to take care of the world because you impact people around you. In fact, science is finding that we have this concept called emotional contagion, which says that we catch the emotions of people around us just like we catch their colds. People around you are catching whatever it is you're feeling. They're catching your unhappiness, they're catching your happiness, whichever it is the state you're in.
There's this beautiful Chinese proverb that I think sums this up. It goes like this: When there is light in the soul, there will be beauty in the person. When there is beauty in the person, there will be harmony in the house. When there is harmony in the house, there will be order in the nation. And when there is order in the nation, there will be peace in the world.
My prayer and my wish for you is that you feel that light in your soul, that aliveness in your body, that love in your heart, and through that, you help create more peace on this planet of ours.
Yuri:                That's amazingly profound. Thank you for sharing that. I wish I could've written that down faster, but I'll listen to the recording of this and I'll get that down.
Marci:             Okay, great.
Yuri:                Thank you. Marci, this has been an amazing half hour; this has been terrific. Thank you so much for taking the time. For everyone listening, you can learn more about Marci's work at HappyForNoReason.com.
Again, I would suggest, highly recommend, at least the two books I just mentioned: Love for No Reason and Happy for No Reason. I just think they're such great resources. If you've enjoyed the stuff that we've been talking about here, this is powerful stuff. Marci, I firmly believe this is the foundation for everything else in life. If you don't love yourself, you don't make the proper dietary or lifestyle habits or choices that are going to help you get that body you want or whatever it is, and I think it all comes from this message that you're getting out to the world, which is amazing, so thank you.
Marci:             Thank you, Yuri, for all that you're doing.
Yuri:                Thank you very much. Thank you so much once again, and for everyone listening, thank you guys for joining me, and I look forward to seeing you in the next episode.
Related Posts:
---
Tags: happiness, happy for no reason, marci shimoff

About Super Nutrition Academy

Super Nutrition Academy is the ONLY nutrition course that makes it easy for everyday people to understand the complex relationship between nutrition and health. If you're tired of all the conflicting health information out there and want a clear-cut, evidence-based understanding of the nutrition and health topics that matter you, then get started today.

---