Categories super nutrition academy health class
Episode #9
Discover 9 Health Trends for 2013 (and beyond) that are Making Major Health News
Click here to subscribe in iTunes (and download)

Welcome to Super Nutrition Academy's health class with your host and registered holistic nutritionist Yuri Elkaim. Tune in each week for up to date insights on breaking health news and best practices on how to eat for awesome health! It's time to get smarter, healthier, and regain your sanity in a world of information overload. And don't forget to join Yuri at SuperNutritionAcademy.com so you, too, can master your nutrition and health.
Welcome to episode 9 of the Super Nutrition Academy health class. Yuri Elkaim back with you for another great episode. Today we're going to be talking about new health trends. This is some interesting information because once you understand this, you're going to understand why a lot of the products are on the market today, and why they assume certain things about people and why it can mislead consumers into consuming them a little bit more than they should.
I'm not too sure if that makes any sense, but essentially what we'll be looking at is..excuse me, we'll be looking at 9 health trends. This is actually research from Canada. This was published a couple of years ago. This is coming out of October 2011 from the AgriFood Trade Service out of Canada, and the title is "The Health and Wellness Trends for Canada and the World." So this is about 2 years old, but the trends are still very much relevant to this point in time, early 2013.
Health Trends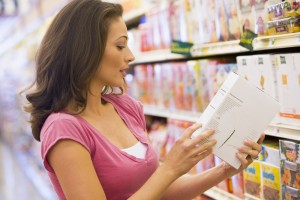 Let's first of start by understanding how a trend develops. Basically, from my perspective, within the health realm what ends up happening is that somehow people get educated. They get informed about a specific topic. It could be a study that was released, and then the media picked it up, and it was blown out of proportion.
Maybe sometimes it was misconstrued, but nonetheless it becomes very popular. It becomes a trending topic in discussion. As a result of that, it more demand for that specific trend, and as a result of that food companies catch onto that demand, and then they create consumer goods, which in some cases can be deceiving.
Let's look at the example of organic foods. Organic foods came really heavily onto market really 20 years ago, and it's actually funny that the way food is naturally supposed to be raised is now called "organic" and we now pay more money for it, which is ironic.
Anyways, organic food-people became more and more health conscience, or became more and more aware of the reality of our food supply, maybe about 20 years ago, I guess, and as a result of that, there's been more and more demand for healthier grown, organic foods. As a result of that, because of this information, wherever it came from-schools, media, wherever-more and more people demanded these kinds of foods.
Then you have stores like Whole Foods, Trader Joe's, all sorts of online markets that are starting to pop up delivering those organic goods. Now this is where companies can become very clever. They can start packaging foods that are traditionally seen as packaged foods as frozen pizza, and they can call it "organic" frozen pizza as long as it meets certain criteria for the organic certification.
So even though, cookies or pizza or ice cream is organic, it doesn't necessarily mean that it's still good for you, and a lot of cases, the answer is no. But that's why understanding how these trends develop and what these trends are can help you make better decisions with respect to your foods.
Let's go over 9 trends that were disclosed in this report by the AgriFoods Trade in Canada in 2011, and then we'll look at what this means to you. First of all, we're going to look at a group of foods called the "better for you" and these are really…the simple way to understand these is they're pretty much foods that say "low fat," "low salt," "low sugar" any kind of whole food that has been reduced in some way.
The whole idea here is that…the understanding is that people become more health conscious; therefore, they understand that fats are not good for them, sugars are not good for them, salt is not good for them, carbohydrates supposedly are not good for them. Now we have a lot of products on the market where it's low-fat, low-sugar, low-salt, carb-free, high protein; and the unfortunate part is that a lot of this information is false, is based on a false, or heavily blown out of proportion science.
The whole idea that fats are bad for us is based on some faulty science back in the 1970's which led to a whole cascade of events to us believing and even researchers believing that fats were the cause of heart disease and obesity. Sugars, we know they're not good for us, obviously.
There's this Sugar Association cover-up, which we just uncovered in the last episode, which is trying to cover a lot of that stuff up, but we know that anything with a lot of sugar is not necessarily good for us, but the thing is when we're looking at products, whether they be cereals or drinks or whatever else that are low-sugar, remember that they're replacing that sugar with something else. A lot of it's aspartame or another artificial sweetener which is really not good for you. That's the first big health as of late 2011-this increased desire for "better for you" foods.
Again, consumers are paying closer attention to the labels of products, and they want to make sure that what they're purchasing is the healthiest product available; however, again, this is very important to understand, personally I see these as fractionized foods. You take a whole food, well seemingly a whole food, and you remove something out of it. You take away some fat, you take away some sugar, Therefore, now we have… we don't really have a whole food, and not necessarily there was a whole food to begin with in the first place, if it's ending up in a package or a box, but nonetheless, I see them as fractionized foods where they're not complete.
They're taking….actually, the best example of this-the one that really frustrates me-is yogurt. It's very tough-at least in Canada, where I live-to purchase whole fat, organic yogurt. Really, again, and this comes…I believe this comes back to miseducation, misinformation, and hopefully this will change over time, but I think I mentioned this about going to Starbucks and not being able to find a full-fat yogurt, organic yogurt.
It's all zero fats, low sugar, and that's because they believe that's what people want; and it is. People want that stuff. Again, it's because they've been misinformed about this stuff, so a full-fat yogurt is actually a lot better for you than a low fat, low sugar yogurt, just because those low fat, low sugar things are pumped full of Splenda and other artificial forms of ingredients.
Until the point where the critical mass of consumers says, "Hey. You know what? I actually want a full-fat yogurt, not a 0% yogurt," until that happens, we're not going to see much of a change, and that's why this kind of information needs to get out there, because more and more people need to understand that fat…again, yogurt seemingly is probably the closest we can get to a whole food in a packaged product outside of produce.
It's the closest thing we can get, so as soon as we start taking away fat and sugar, chemically altering it, now it's a fractionized food. It doesn't have the same benefit inside of us. We start pumping you with all kind of weird bacteria and stuff. It's no longer the same.
But again, right now people believe that they need a low fat yogurt, because they believe that low fat is the way to go. Low fat means less fat in your body. That's not necessarily true. Until we get to the point that you have this critical mass, where we all understand that (or more of us understand) that fat is not the problem, the types of fats are the problem, and a lot of times the whole food, in most cases, like yogurt, is much better than a fractionized form of it, we're going to continue to see these products, because this "better for you" market is a huge trend.
In 2010, this market alone accounted for 160 billion dollars globally, and it's grown from 4.4% to 6.1% over the previous 12 months, according to this report coming out of Canada. We're seeing more and more consumers looking for this stuff. Again, it's based on, I believe, a lot of misinformation out there. There we go. That's the first trend.
The second trend we're seeing a lot of, obviously we just alluded to is organic foods. Organic foods is pretty big, but it's actually really still miniscule in comparison to the "better for you" foods. The global market as of 2011for…actually, sorry, it's not smaller. It's a little bit bigger. I missed the…. No, actually, you know what? I'm sorry, I keep mistakenly….I'm mistaking b's for m's. Let me just repeat myself.
The "better for you" food market is 160 billion dollar global business, the organic food market is still in the billions, but it's smaller. It's only 27 billion dollars globally, which is quite a bit smaller than the low fat, low sugar thing. Nonetheless, still big business, and we're seeing an increase. They're looking to increase that, well they're predicting that's going to be increased by about 30% by 2015, so that's a pretty big jump.
Anyways, again as we alluded to, we're seeing more and more local farmers growing organic produce. Unfortunately the certification process to get organically certified or certified organic, whether it be Canada or the States, can be expensive for a lot of farmers; therefore, a lot of local farmers' markets, for example, don't necessarily have vendors that are selling "organic," but they're still selling produce that is grown conventionally without pesticides and herbicides.
They just haven't gone through the certification process. That's something else to consider is that especially in local farmers' markets you can get really good produce and really quality food that's not certified organic just because they didn't want to go through that laborious, expensive certification process. We've got local farmers close to our place where we buy local produce in the spring and summer that is amazing, but they're not certified organic, but we know that they don't spray with pesticides and all that other stuff. For us, it's good enough.
About 12% of Canadian consumers say that they purchase organic food for themselves; 20% of consumers are saying that they purchase organic foods for their kids. We'll probably see very similar numbers in the US and probably most westernized countries, and we're starting to see a bigger growth in the organic industry with respect to dairy products.
I think more and more people are becoming aware of the use of antibiotics and hormones in various areas of the western world with respect to dairy. More and more people becoming conscious of that, and they've seen, based on this report, about a 15% growth in organic dairy products within the 12-month period between 2010 and 2011. That's pretty good. At least with that, we're starting to see some really good movement. Needless to say, you're seeing more and more organic stuff.
Now we're also seeing more and more organic stuff within the packaged food industry, sourcing baked goods, packaged foods, ready-made meals, baby foods-all of that stuff is still increasing in popularity, and now more than ever, because of the organic label on it, but again, chips that are organic-does that mean that they are healthy? No. You can still have organic corn oil, but that doesn't mean that it's good for you.
Let's move on to next trend. This is actually a really interesting one. This is the fortified or functional food trend. Fortified or functional foods are pretty much what the name implies. If you have…I guess this is very commonly seen in breads and juices.
Two that come to mind are Wonderbread, which is white bread which has no nutritional value and no business being in our supermarkets, but it's a fortified food now, because they've added in DHA, and now they advertise it on TV as being a brain-healthy food, because-again, this is where you really need to be an intelligent consumer-is we understand that omega-3's are broken down oil.
We should understand that we'll probably talk about this in some more detail at a later time. Omega-3's are broken down into EPA and DHA, which are the two active forms of those fatty acids, and DHA, specifically is very helpful for your brain, and brain in your children specifically.
These clever companies jump onto the bandwagon, and they inject white bread with DHA, and then they want us to believe that it's actually good for our kids' brains. Now unless you're a smart consumer, and you know this information, then you're probably going to pick up white bread, because it has DHA in it, and unfortunately there are tens of billions of people and families who are in that category of not knowing better.
Again, it's very misleading. Also you have things like Tropicana orange juice, which is pasteurized, so it has no nutritional value necessarily any more because it's been heat-treated, and again they're injecting it with omega-3 fats or vitamin D or whatever it may be.
We're taking a food, and we're injecting it with some other kind of mineral vitamin nutrient that the general public deems as healthful, and these companies jump on the bandwagon and say, "Hey. You know what? Let's throw this in, because it's good for you, and this has nothing to do with this specific food but now it's a fortified food, which means that it's good for you.
We're also seeing this, for example, with V8 and vegetable juice. They choose V8 V-fusion which is fruit and vegetable juices that have different flavours like pomegranate-blueberry, acai mixed berry, because again, this whole trend of acai berries over the last couple of years has got people thinking, "Well, acai berry is really good for us. It's got antioxidants-blah, blah, blah," but, again, in its form coming from these big food conglomerates, there is really no nutritional value to any of this stuff anyways. So that's the fortified and functional food category.
Naturally Healthy Foods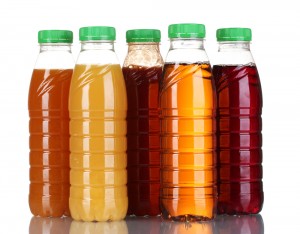 Next up, we have "naturally healthy foods." What is a naturally healthy food? Well, according to this report, naturally healthy food tend to be minimally processed and generally include ingredients that naturally contain vitamins, minerals, and other nutrients which are essential to a healthy diet. A number of these are made using no hormones or antibiotics and also contain a lower percentage of fat, sugar, and sodium.
Let me see if I can get you some examples here. Within for instance, the beverage category, the most popular would be 100% fruit or vegetable juice, natural mineral water and spring water, and sales from this category are projected to be about 185 billion by 2015.
That's a huge, huge market, and I'm going to devote actually the next episode to this concept of juicing and pre-bottled juices in supermarkets. I'll save that for the next episode. It's actually some really interesting stuff I've come across that I want to share with you, too. Be sure to stay tuned for that one.
We're also seeing, for instance, soy. The soy industry is huge. It's continued to exponentially grow over the last decade. It's now more than a 6 billion dollar industry. Let me see if I can give you some examples. Again, soy is included in everything. This comes back down to misinformation.
We now know that most-well, hopefully more and more people are starting to realize is that first of all, the thing with soy is that for the most part, most of the soy that we have access to in our food supply is heavily genetically modified. First of all, you're not going to find much science that's going to say that there's problems with genetically modified foods for human health.
Unfortunately, obviously we know a lot of science is heavily biased, but when you take a food, you chemically alter it, you genetically alter it, obviously that's going to alter it's reaction inside the body. There is some research showing that genetically modified corn, for instance, has severe long-term repercussions on the intestinal health, or the health of your gut, so the intestinal lining, and that can potentially lead to leaky gut, ulcers, or other autoimmune or allergy related stuff as a result of that.
First of all, you're going to find that it is genetically modified. It's also in the most…in a lot of cases not organic that's being injected into these foods. It's a very common ingredient in a lot of foods. As a result of it's ubiquity, it being used all over the place, it is now become one of the most common allergenic foods in our food supply, and obviously, that's problematic. The thing is that it's a goitrogenic food, which means that it suppresses the thyroid function. Nowadays, we're seeing more and more women develop-or actually men as well-hypothyroidism, underactive thyroid, and part of that could be due to those other factors, but an overabundance of soy products in their diet.
High fibre products is another category within this naturally healthy foods. Things like (I'm just trying to figure out top of my head) all bran cereal as an example, anywhere where these products are trying to have you believe that because they're higher in fibre or higher in whatever they are good for you. Again, for me, honestly the very simple rule of thumb is that if it is advertised on TV or in a magazines for the most part, if it's a special on TV-let's just stick with TV-if it's advertised on TV, you should probably avoid it.
That's pretty much the way I see it, because most of the stuff that's on TV…you're not going to see advertisements for broccoli. You're going to see ads for French fries, you're going to see ads for heavily pesticided foods or chemically altered foods, packaged foods, cause that's where the money is. That's my two cents about that.
That's the next trend that…the…this naturally healthy food trends which is a good thing to some degree, because more and more people are looking for things that are not that pesticided and chemically induced, but nonetheless, there are some issues with that.
Another huge trend, and I think this is actually a good thing, is the "intolerance of foods" market, which means that we're seeing more and more people with gluten sensitivities, issues with different products like, specifically actually the gluten-free market is pretty huge.
To give an example, the Canadian food intolerance market is globally ranked as tenth in the world with a value of 161 million. It's not obviously as big as organic or the "better for you" foods by a long shot, but it's getting there.
It's growing pretty rapidly, and we're seeing this online now with more and more people looking for gluten free information and gluten free diets, and gluten free recipes, and it's a great thing, because more and more individuals are starting to realize that they have intolerances to wheats, so they can't digest it properly. They have sensitivities to gluten, or they have a full-blown allergy. For instance they might have celiac disease, in which case, they can't even tolerate gluten at all.
Food intolerance market is growing pretty rapidly, but again, don't let this fool you, because you can find sugary cereals out there or cookies or crackers that are gluten free but still contain high amounts of sugar, high amounts of sodium, sulphites, you name it. Just because something is gluten free doesn't necessarily mean that you should be grabbing, you should be getting ready for a hurricane storing up your bunker with this kind of stuff. Be smart about it. Look at the ingredient list. Is it relatively wholesome or is there some stuff that is questionable in there?
Next up we have halal and kosher diets or that whole trend, which is big when you consider the amount of people who follow the Muslim tradition of eating halal meats or part of the Islamic faith or even with the Jewish population with kosher stuff. It's obviously people who are a little more adherent to those religions are looking for types of foods that they can turn to in those cases.
Having said that, speaking from experience, koshered foods are pretty expensive when you compare to non-kosher foods, not that I buy kosher foods, but half my family does, so they'll have koshered meats, they'll buy that kind of stuff, and they'll be paying in some cases double what they'd be paying for the normal, organic healthy version. Just because it's been blessed by a rabbi, now we're seeing it double in price. You may want to consider that as well.
Healthy Snacking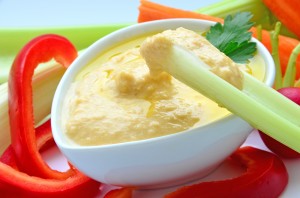 Let's just look at some upcoming trends that have been forecasted within this report. We've got things like healthy snacking. We're looking obviously at people on the go. They don't have time to eat anymore, so we're looking at quick to-go snacks that are relatively healthy so we're seeing increased things like granola bars, hummus, falafel chips-all sorts of healthy chips, also there's no wheat…actually, one of my favourites.
This is actually one of my indulgences that I don't eat too often, because if I do, I'll eat an entire bag is a company called Riceworks, and they come out with gluten free, wheat free, everything free type of chip, and it's just a thousand times better than Doritos.
This is my one weak point in the packaged foods category. I got hooked on them a long time ago and make sure that we don't bring them to the house, although Amy just for whatever reason bought a bag of them yesterday, and it's been months since I've had them, so they're few and far between, and they're delicious, but again, if you look at the ingredient list, you've got safflower, sunflower, cottonseed, soy bean oil in there or canola oils, so you got 3 omega-6 rich oils in there-not the greatest thing, other than that…I mean other than the oils which are obviously a huge issue, it's not that bad of a product.
So healthy snacking is becoming more and more in demand; because I'm not going to go eat Doritos or Miss Vickies potato chips. If I feel a little craving like that, I'm going to go for Riceworks. Healthy snaking is becoming more and more popular. We're seeing the granola bars, chips, cookies, all that stuff.
Teas apparently are becoming big as well, so we're seeing more and more tea shops pop up. It's becoming a really interesting fad or a trend where it's all these different blends of teas and flavours and stuff. It's really cool, and actually tea has a lot of health properties.
This is actually one category where I think that there is some real merit, because when you look at things like green tea, kombucha tea, oolong tea; there's a lot of really good health benefits from a metabolism standpoint, the antioxidant standpoint of a lot of them, so that's a really, really good thing, and that's an encouraging food trend.
Finally, we're seeing more and more Mediterranean foods pop up in grocery stores, and a lot of times they're coming up in their packaged, ready-to-go format. Things like hummus, baba ganoush, those are a little bit more middle eastern.
We're looking at generally things that are of the Mediterranean area just because we now…people have become more aware of the fact that the Mediterranean diet is one of the healthiest diets around, and I don't know if they necessarily know why, but they generally intend to say, "Hey. You know what? If this comes from Italy or from the middle east it's typically pretty good, and obviously the taste is there as well"-so that is becoming a growing area or a great segment of local grocery stores in a lot of cases nowadays.
Those are 9 of the biggest food trends that we are seeing over the last year or two, and they're going to continue to grow. I'm trying to think is there's anything else I can think of off the top of my head which I haven't mentioned in this which we're seeing. Again, I'll mention this in the next podcast with this whole juice market.
That's a huge trend, and I'm not too sure if it's categorized in these functional or fortified foods already, but I'm going to talk about that specifically in the next episode, because I think it's really important to understand the reality of these pre-bottled juices, so we'll talk about it in the next episode, and I just want to skim over my notes to make sure I haven't missed anything. I don't think so. I think we've had a really nice overview of these 9 health trends.
Take Home Message
The message I want to get across to you is that we're in a really good place now in terms of becoming as a whole, more aware and health conscious, which is great; however, companies and the food industries also caught onto this, and for the most part unless you are an intelligent consumer who understands, for example that full fat yogurt is better than low fat yogurt, millions of people are going to continue to be misled with this kind of information in terms of the marketing of low fast is better than full fat type of stuff.
We're moving in the right direction, but there still needs to be a better movement along the spectrum of understanding what is healthy and what is not. Hopefully this podcast is helping you do that to make better choices for yourself, and there we go. So, if you know anyone who needs to understand this stuff a little bit more efficiently, who needs to develop a better understanding of this, please direct them to this podcast, let them know.
Almost everyone has iTunes. Let them know about the podcast. Share with them. Make sure that you subscribe and your friends subscribe if they haven't already, and please leave a rating or review. I'd love to hear your feedback, and again, we'd love to get this on the top of iTunes as best we possibly can to share this information with more and more people. Until the next episode, it's been great. Don't forget to join me on the blog at SuperNutritionAcademy.com/blog, and you have a great day, and I'll see you in the next episode.
Related Posts:
---
Tags: health topics, heath news, heath trends

About Super Nutrition Academy

Super Nutrition Academy is the ONLY nutrition course that makes it easy for everyday people to understand the complex relationship between nutrition and health. If you're tired of all the conflicting health information out there and want a clear-cut, evidence-based understanding of the nutrition and health topics that matter you, then get started today.

---