Categories super nutrition academy health class
Episode #24
What's the difference between magic and science?
Click here to subscribe in iTunes (and download)
Hey, welcome to another episode of the Super Nutrition Academy's Health Class. I'm Yuri Elkaim. Today we're gonna be talking about something a little less specific than some of the other episodes. I wanna talk a little bit more about kind of a foundational way of thinking with respect to science and advancement with knowledge and what we know.
The reason I'm bringing this up is because I've had a couple things happen over the last couple weeks that I wanted to share with you, and one of them is kinda newsworthy—it's in the news as of the middle of April—and then I'll share some personal stuff to tie in with that.
Science vs. Magic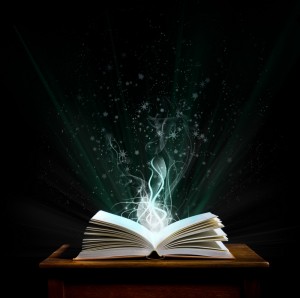 The reason I'm bringing this up is because I wanna talk today about the difference between science and magic. What I think is really important for us to understand—I've talked about this, actually, in a previous episode, where we looked at funding sources of a lot of these studies. Today I just wanna get you thinking about something that you may not have considered before: Just because science doesn't know something or can't prove something right now does not mean that it's not necessarily true. Let's look at a couple of examples about this.
Copernicus was the…I can't even remember the year now, but several hundred years ago was the first person to come out and publicly declare himself against the church and everyone who, at the time, believed that the Earth was at the center of the solar system. He was the first person to come out and say, "You know what? I think we're wrong. The sun is at the center of the solar system." He was persecuted, extradited, all that crazy stuff, and it later turned out that he was correct.
It's funny what happens when a new idea surfaces. Usually, we're ridiculed for this, we're laughed at. Then people start to consider that, okay, maybe this is the reality, then they actually get behind you and support you. So, any kind of new innovation introduction, new thought, thinking pattern is always met by ridicule and resistance because it challenges the status quo. It's basically saying what we've been doing for this amount of time is basically wrong, and we don't like that.
I wanna talk about that because there was, I went to see my naturopath a couple weeks ago, who's unbelievable, and she has an unbelievable gift for not only naturopathic, natural medicine, but she's also one of those gifted individuals who's just been put on this planet with the ability to heal through energy. She has that gift of being able to tap in to—again, this might sound completely wishy-washy—she can actually see spirits and guides and really help the individual through the energy side of things in addition to the natural-medicine perspective.
I told her, "You have an incredible gift." I would assume most people come to see her, repeatedly come to see her not because of what she can do with respect to "You should take this or take that," but her ability to see beyond that and see things that people can't see.
For instance, she told me—I told her about my mission about helping people and getting to ten million people by 2018 and how passionate I am about getting people healthy and spreading the right message. Her face kind of lit up because she's on a very similar path with respect to that. She told me, "As you're sitting here, I can see you have a guide beside you. This is a guide that, in a previous lifetime, was a brother to yours." Again, this sounds completely like horse crap, right, unless you're open to it, and, thankfully,
I'm very open-minded to this type of stuff. I believe that there's a lot of truth to this. I'll talk about why I think that in a second.
Obviously, I can't see this individual, but she was telling me I have this guide beside me who was a warrior from South America, some South American tribe. He had a shaved head. And he was there to kind of protect me; he had this staff with him, and it was kind of keeping out the bad stuff and helping me stay the course to pursue my mission.
I was just like that's actually really funny because I told Amy a week prior to me seeing my naturopath that I had this inclination that in some previous life, I think at some time in my past, in a previous life I was a warrior or some kind of warlord. That's just this weird thing that I had a feeling of. When the naturopath told me about this, I was just like, that's just crazy.
So, I think whether you're religious or spiritual or however you wanna define it, I think we all know that there's something beyond what we can see and explain that kind of helps us and supports us through life. I think that as we move forward, there's gonna be a blending of magic and science.
What this naturopath was basically doing, I guess most people think of it as snake oil or magic or ludicrousy, and I think over time, as we move forward over the next decades and centuries, we are gonna have the ability in terms of innovation to discover and finally quantitatively see—with tools or our own eyes or something—this type of stuff. Not necessarily that we're gonna see ghosts or spirits, but we'll be able to, with tools or resources, be able to see things which at this present moment in time we're not able to explain.
If you look back over history, we've seen countless examples of that. In the early 1900s this whole vitalism theory was very prominent in the medical community. The medical community was obviously very male-driven. They had the power; they didn't want women to come out of the house, more or less. That was pretty much their thinking.
They had this vitalism theory, which is still present today to some degree, and it does have some merit, but they really took it to the extreme by saying women only have a certain amount of energy. It's kind of like your car only has a certain amount of gas. And women are only allowed and only should, medically advised, to spend that energy in the household, because if they don't, if they go outside and if they do other things with their friends or if they get involved in crazy activities, they're gonna lose a lot of that vitality, that vital energy that is needed for childbearing and housework.
This was commonly accepted in the early 1900s. A big reason for this was because of the suppression of women by male physicians, and that was the whole thinking. They even told women, they had campaigns telling women not to jump and down or use a trampoline because that could lead to uterine displacement. So, essentially, by jumping up and down, not only would you lose your vitality, you would actually lose your uterus. Just crazy, right?
Now we know that is not true at all. But it's just really interesting to see how, at a specific point in time, we are so close-minded to anything other than what we know as being potentially real just because we can't see it or explain it or make sense of it. When I talk about the difference between magic and science, I believe magic is simply something we cannot explain scientifically, and when we can it makes that jump from magic to science.
I've talked about this a number of times. Science is great and scientific studies are necessary, but I think we probably give them a little bit too much credit because a lot of times, we're very confounded by poor science, interested parties are funding it, it's very subjective in a lot of cases, and I think that we lose track of what makes sense and what works versus what's proven scientifically.
Here's another example. I'm gonna give you the example of going to see my naturopath. I went to see my naturopath, had a live blood cell analysis done. A live blood analysis is basically where you get to see your blood live under a microscope. They take a finger prick of blood and they put it under a microscope. It's like an electronic microscope so you can see right down to the cellular level, and you can see what's happening in your blood.
This is different from going to your doctor and then taking a blood sample and freezing it or spinning it around in a centrifuge and then looking for specific markers of whatever they're looking for. That has its merit in and of itself, but that's not the same as looking at your blood live under a microscope.
So, looking at the blood, it's phenomenal. You look at your blood and you know, you can see right there, the proof is in the pudding. You know whether you're healthy or not simply by looking at your blood. What I saw shocked me. I was blown away.
I had gone to see her because I'd been a little more tired than usual; not throughout the day, but when I woke up in the morning, not as energetic as I used to be, so I wanted to figure some stuff out. I was losing my temper a little bit more easily than I'd like to.
I found out I've got some thyroid and adrenal issues that I need to support, and obviously I've got leaky gut, which has gone on for a long time.
So, as healthy as I am and as healthy as I eat, there are still things that need to be corrected. What's funny is that with the live blood cell analysis, if you look at this stuff online, if you do some searching for "live blood cell analysis" online or talk to your doctor about it, they will think it's absolute nonsense.
Science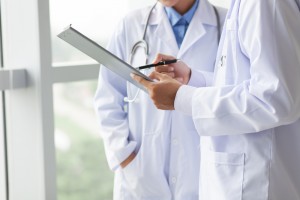 It's unbelievable that we're so close-minded in this scientific medical community, where we can't even acknowledge the possibility that looking at your blood and seeing how brutally unhealthy it is or how healthy is, I don't understand how we cannot view that as empirical evidence as to what's happening inside our body. It just drives me crazy sometimes. That's why I don't go to see my doctor anymore, because I'm so fed up with the medical community and how close-minded they are about the stuff they promote.
When our son Luca was born, he was just a week old. He had a fever, so we had to take him to the hospital. He had to stay there for a couple days, and they found to he had some kind of urinary bacterial thing…or they thought that he did. They obviously gave him antibiotics while he was there, which, obviously, Amy and I weren't too happy about, but we had to do it because he's a very, very young infant and he had a fever.
Then the doctor says, "Here's the thing. We have to get him back in in two weeks to do some testing to see if he has this bladder, urinary tract bacterial thing, and if he does, then we'll have to put him on antibiotics for six months to two years." I lost it.
I called the doctor and I said, "Who do you think you are prescribing this nonsense? Are you telling me this is the only option available to our son? Is this exactly what you're telling me?" And he said, "Yes, this is the only option we have."
I was so livid. I said, "You think we're gonna put our son on antibiotics for two years? Are you crazy?" Anyways, I hung up the phone, I did a ton of research on this issue and found out that those kids who are put on antibiotics had basically no better outcome as those kids who just stayed the course without antibiotics.
We said, "You know what? Forget it; we're not doing the antibiotics." We didn't go back to the hospital for retesting. We put Luca on probiotics right away and perfectly fine. No problems, no issues, he's incredibly happy. I'm not saying that you have to do that.
I'm just saying this is kind of my personal stance, and it's really frustrating to come up to such close-minded, narrow-viewed health professionals who only know what they know. Doctors only know what they know, and in a lot of cases, they don't even look at alternative or integrative practitioners as part of the healing process.
My naturopath, she was saying that in her entire years of practice, never, not once has a medical doctor come into her clinic for help, whatever. The only time a health practitioner came in to see her was a chiropractor on his deathbed. This is a naturopath who's helped stage-four cancer patients back to health, all kinds of stuff. It's crazy stuff.
Anyways, let's get to some interesting news with respect to this. I was talking with my naturopath about cancer. I was telling her some of the stuff that I had done some research on and come across, and I was really resonating with her because that's a lot of the stuff that she was doing with her patients. I wanted to ask her, I'm like, "I'm doing a Webinar on cancer, coming up, and I wanted to ask if you knew of any new, underground that obviously you're not gonna hear from your doctor type of approach to dealing with cancer?"
She gave me this book, which was essentially the Summary of the New Medicine, and this was put together by a very, very controversial German doctor by the name of Ryke Geerd Hamer. He's been persecuted, he's been sent to jail in Germany even though he's helped tens of thousands of cancer patients. He has been imprisoned because of the theories and the stuff that he's done with his patients.
What's so problematic with what he's done? Dr. Hamer essentially said that all cancer starts with a life-unexpected traumatic event and that that event imprints itself somewhere in our brain—it leaves a footprint in our brain—and then, eventually, that manifests itself with abnormal growth in an organ, and that's kind of the process. That's not necessarily the only cause of a cancer—there's obviously lifestyle factors involved—but he's documented tens of thousands of patients, and in every single case, there's always been this unexpected traumatic event that really, at the core, left a strong imprint in the brain.
He's shown this with MRIs and CT scans. You can see the footprints of that trauma in specific areas of the brain. Obviously, the medical community thought it was ludicrousy; you're crazy; you're a snake oil salesman; you should be persecuted, we're gonna send you to jail; all this stuff. He's spent a number of years in prison because of the stuff he's put out. Nonetheless, when you look at what a lot of alternative and integrative clinics around the world are doing for cancer treatment, there's a lot of stuff that he's put out that is integrated into these practices.
You go to your doctor and you've got stage-four cancer, they say, "Sorry, you're done." Those are the people who go to these integrative or alternative practitioners for the kind of last-chance hope. In a lot of cases, they get much better results than they do with conventional medicine.
We're not gonna talk about cancer in this episode, but I wanted to bring that up because I came across a recent piece of news that was just perfect because it fits right in with this. This was presented in The New England Journal of Medicine on April 11. Here's the title of this news piece. It says, "For First Time, Pain Signature Spotted on Brain MRIs." Essentially, it starts off by saying, "For the first time, scientists say they found evidence that physical pain may leave a distinct signature in the brain that can be picked up with specialized MRI scans."
When I saw that I was like, "Wow, this is exactly what Dr. Hamer was showing with his cancer research." A signature, a footprint in the brain. There's a physical marking in the brain from emotional trauma or some kind of physical pain. I'm looking at this and I'm like, why is this different from what Dr. Hamer was saying? How is it that now, we're a little bit more accepting of this type of stuff than we were a couple years ago?
Scientific Theory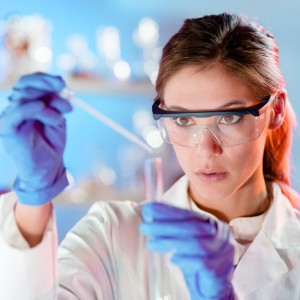 We don't need to go into the specifics of the study, but I thought it was really interesting that this new study presented in The New England Journal of Medicine, that it's showing that with pain—that could be physical, emotional, whatever type of pain—there is a footprint, a signature, a physical marking left in our brain that is detectable through MRI scans.
Essentially, the difference between this new work and Dr. Hamer's is that even though Dr. Hamer showed this conclusively with scans, because at the time the medical community was not of the belief that this was acceptable or whatever, it just was just kind of put aside, and he was persecuted for his ridiculous beliefs.
I'm not saying that Dr. Hamer is 100 percent correct in every single case because maybe some of the stuff is far-fetched in what he did, but it really gets us thinking differently. It's like Copernicus. He said the sun, not the Earth, was at the center of the solar system. Was he really that crazy? Obviously he wasn't.
With respect to this stuff in terms of we know there is a huge mind-body connection, and there are things that we can't explain yet. It doesn't mean that they're not true, that they don't exist. We can't see spirits; most of us can't. Does that mean they don't exist? I don't think so. I think a lot of us believe that there's—okay, if you believe in God, have you ever met him? No. Well, you believe he exists, right? Why? Because you've got faith and you've been led to believe that and that's fine, right?
Everyone has their beliefs and everyone has what they've been brought up on. Some people believe in spirits, some people believe in ghosts or God or Jesus or whatever and that's fine. It's funny that those people—I just find it hilarious sometimes that people who are so adamant that God exists are so close-minded to these other facets of health or possibilities that are not proven scientifically. It's never been proven scientifically that God exists, right? We just take it at face value based on our faith and how we've been brought up and that's completely fine.
I really just wanted this episode to be a little bit more about being open-minded. Don't shut all the doors when stuff is out there. I really try to be open-minded with a lot of the stuff I come across. Obviously, I'm very biased with respect to the medical community now, and it really pisses me off, pardon my expression.
I really try to take that into consideration when I present information to you, because I'm a big science geek at the heart of all this. I wanna see the science. I wanna know why stuff happens, and I wanna see the proof. At the same time, I'm also very open-minded to understanding that sometimes we don't have the proof right now, even though this stuff makes sense.
There isn't a lot of research showing that having an alkaline bloodstream is beneficial to your health, improving your energy, improving cancer, blah, blah, blah. If you ask any dietician—and I've seen articles written on this—they'll tell you that the acid-alkaline diet is a joke.
They'll always say there's no evidence that really supports this. Well, it doesn't matter if there's no evidence that supports it if it makes people better. If you feel more energetic and it prevents cancer or it heals cancer or whatever it does, if it works, who cares if there's science supporting it?
Anyways, I'm gonna stop there. I think you get the point. I just want you to be open-minded. I want you to understand that there's a difference, the only difference between science and magic is that magic we cannot quantitatively explain at this moment in time. It doesn't necessarily mean that it won't be true in the future.
With that said, I'd love to hear your thoughts on this because I'm sure we can get a great debate going on this. Come by the blog over at Super Nutrition Academy.com/blog, find Episode 24, where we're talking about magic vs. science, and let me know your thoughts. Am I completely off-course here? It doesn't matter if you think so; that's completely fine. I believe in what I believe, and that's the way it is, but I'd love to hear your thoughts. I'd love to get a good discussion going.
And while you're there, if you haven't, you'll also notice at the bottom of the blog post, you can take our Super Nutrition Academy quiz so you can test your knowledge on all this nutrition and health stuff. You can really see where you're at, and it'll give you a good gauge as to some of the stuff you now, some of the stuff you don't know about health and nutrition. Do that now, come over to the blog, and thanks for letting me ramble on here.
Hopefully this has inspired you and you've taken a couple nuggets out of this. I look forward to seeing you on the blog and in the next episode.
Related Posts:
---
Tags: magic, science, scientific theory

About Super Nutrition Academy

Super Nutrition Academy is the ONLY nutrition course that makes it easy for everyday people to understand the complex relationship between nutrition and health. If you're tired of all the conflicting health information out there and want a clear-cut, evidence-based understanding of the nutrition and health topics that matter you, then get started today.

---