Posted: April 16th, 2014 @ 1:27 pm | By:

Yuri Elkaim
Categories super nutrition academy health class
Episode #97
Discover how to overcome food addiction and create healthier habits in this episode with Dr. Trevor Cates.



Click here to subscribe in iTunes (and download)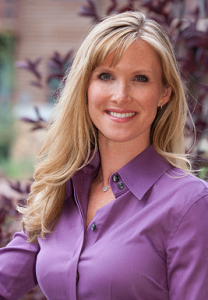 Yuri:                Hey, guys, how's it going? Yuri Elkaim here. Welcome to The Super Nutrition Academy Health Class. I hope you're having an awesome and healthy day, It's only going to get better after this one, because I've got my good friend and naturopathic doctor, Dr. Trevor Cates on the phone with me.
Just to give you a little bit of background as to who she is, she is the preferred naturopathic physician for the Waldorf Astoria Park City Spa, and she advises a broad list of patients globally with a holistic integrative approach to total wellness.
As the first woman licensed as a naturopathic doctor in the state of California, she was appointed by former governor Arnold Schwarzenegger to California's Bureau of Naturopathic Medicine Advisory Council and served on the board of the American Association of Naturopathic Physicians. She's also a sought-after speaker, an educator for events nationwide, and you can learn more about Dr. Trevor Cates at DrTrevorCates.com.
Without any further ado, welcome to The SNA Health Class, Trevor.
Trevor:            Thank you, it's great to be here.
Yuri:                Yeah, it's going to be some fun discussion we're going to have here, because you have been doing some amazing work in improving people's health habits, and we're going to talk a little bit about that. We'll talk about one of the biggest things that you brought up just before we started: the fact that so many people have a tough time with food addictions and how we can look at overcoming that.
Before we start, can you quickly share your journey of how you got into naturopathic medicine and why it is you do what you do?
Trevor:            Absolutely. I love what I do; I love naturopathic medicine. I would never do it another way. I love the path that life has taken me on.
When I was a kid, I was sick a lot. I had a lot of allergies, chronic throat infections, strep throat, tonsillitis. My parents took me to a lot of different doctors, and I was put on a lot of different medications that made me feel sicker than I already did. I missed a lot of school; I had my tonsils taken out. I missed so much school that they thought about holding me back.
It was just an ongoing thing, and the doctor said, "There's nothing else that we can do for her. You're just going to have to move away from Virginia because she's allergic to everything here."
Luckily, my parents found a homeopathic doctor and took me to see this homeopathic practitioner. It was the one thing that turned my health around. I think that between getting homeopathic treatment in addition to the good nutrition my parents gave me, growing up on an organic farm, it really turned my health around.
It put me on that journey from a really young age. It took me a while to find naturopathic medicine, because back then it wasn't as popular as it is now; it's becoming more and more recognized. I graduated from the National College of Natural Medicine; it's in Portland, Oregon. I graduated back in 2000. It's a great school; it's one of the accredited four-year naturopathic medical schools.
Yuri, your audience, do they know about naturopathic doctors?
Yuri:                Oh yeah, we've got a well-versed audience here.
Trevor:            Oh, excellent. So, they know that we're trained as primary-care physicians, but, really, our goal is to try and find the underlying cause of a person's health problems and stimulate the body's natural ability to heal itself with use of that more integrative, holistic approach.
Yuri:                That's awesome. I think what's cool about the U.S. is that, I think in Canada, if I'm not mistaken, naturopathic doctors aren't considered primary health care givers, which is unfortunate. I think you guys are one step ahead in the U.S., which is nice. It's nice to have an alternative to an MD all the time.
Trevor:            Absolutely, it is. It really depends upon the state, but that's how we are trained. Where I practice in Park City, Utah, in the state of Utah, we're primary-care doctors. Where I was in California, once licensure was available for naturopathic doctors in California, they are considered primary care there as well.
It is a great option for people that…unfortunately, with the conventional medical model, conventional doctors just don't have very much time to spend with people, and they're very quick to give prescription medications without really looking for supporting the body and good lifestyle habits, exercise, good nutrition, a lot of what you talk about on your Web site and your podcast and things.
Medical doctors usually don't have the time to do that, but naturopathic doctors, we spend the time to do that. I spent 75 minutes on an initial appointment with each of my patients to really delve deep into their history and all of their symptoms; I'm looking at the whole picture, the whole person. Even if somebody's just coming in to see me for headaches, I'm not just going to give them a medication or an herb to treat their headaches. I'm going to look for why they have the headaches and address that and support their body overall.
Yuri:                Which is great, which is why I love the whole profession. I think it's amazing.
We were talking earlier and you have this awesome 21-day healthy-habits challenge on your Web site—which, for everyone listening, go check it out, take it; it's really, really cool. You mentioned that one of the biggest things that kept coming up for people was this notion of food addictions and cravings and all that kind of stuff.
When somebody comes and sees you, is that something they verbally says, "Doctor, I have an addiction to chocolate," or, "I have an addiction to bread," or is it usually something they're not aware of that could be part of their bigger health issue?
Trevor:            It's really not something that people say to me very often. When people come to see me, it's a variety of different things. Usually some sort of pain or digestive problem or they have a hormone imbalance, sometimes it's PMS or perimenopause or headaches, a number of different things. They don't usually come to me and say, "I have a food addiction," or, "I have food cravings."
What happens is, we usually find that that's a big part of what's going on. That's part of the reason why I went back and got a master's degree in psychology also, because I realized there's also an emotional component to eating that ties in to food cravings and all that. A lot of it's the imbalances that happen and that lead people in that direction.
When I quizzed people with the 21-day healthy-habits challenge, before people do the challenge, I ask them to do a prechallenge quiz, and then I also have a postchallenge quiz for them to do after the 21-day challenge. With the prechallenge quiz, there are a number of different questions.
The number one thing that was a problem for people was the food cravings. The question was: Do food cravings sabotage your healthy lifestyle? And they say yes, they definitely do. The great thing is, at the end of the 21-day challenge, people notice a huge change in that, so that they were able to drop those food cravings with just some simple things.
Yuri:                Yeah, which is awesome. From your experience, what are the most common reasons physiologically and maybe psychologically or emotionally as well that we get addicted to certain foods?
Trevor:            Well, I think that a lot of it is just the habits that we get into; that was a big part of the 21-day healthy-habits challenge. I was helping people transform their habits.
We get used to eating a lot of the same foods every day, and a lot of those foods have high amounts of sugar, so people will get imbalances in their sugar, and they'll keep reaching for more sweet things. They get caught up in that vicious cycle of eating sweets. That's the biggest thing with food cravings, generally, is that high-carbohydrate food, that sweet taste that people crave.
When you're asking about physiological symptoms, are you saying what are the symptoms that they have as a result of those food addictions or that kind of point to that?
Yuri:                Well, it's more of, is it like a palette thing or is it a Candida issue or is it a combination of everything? Like, the more sugar you eat, the more it kind of sets up your gut flora into imbalances. What are the more common things that you've come across?
Trevor:            I do think that people start off eating unhealthy habits, then they start getting triggered into eating more of them, and it leads into imbalances in blood sugar. When we eat something sweet or something that has a high carbohydrate like a cookie or even a lot of grains without the balance of protein, what happens is that our blood sugar increases. It goes through a quick spike, and then it's followed by a drop.
When we have that drop in our blood sugar, we get tired and then we get hungry, so we reach for something else. Usually, to get that quick fix, that quick burst of energy, people will reach for another high-carbohydrate snack or meal, and then they caught in this vicious cycle.
Over time, it can lead people to prediabetes, diabetes, insulin-resistance syndrome—I'm sure you've talked about some of these things on your podcast. Then people crave the sweets even more, and it just gets caught up in this vicious cycle.
Also, what can happen, as you mentioned, Candida. If people are exposed to parasites or they have a bout of, they get sick and then they get an imbalance of the good bacteria and the right balance of yeast and Candida and those sorts of things in the digestive tract, then that leads to us craving more of those high-carbohydrate foods, and then that leads to more digestive problems. Again, another vicious cycle.
These are some of the things I commonly see. And then, also, emotional reasons, people who have imbalances with their hormones and neurotransmitters. Those people oftentimes will be more likely to reach for the sweet foods because they're trying to fulfill something. They might get a temporary serotonin surge, so they go reach for those things. It's not addressing these underlying causes; it's not addressing the root of their emotional disturbance or their hormone imbalance. There are a number of different things.
Yuri:                I find this whole discussion really fascinating because a lot of times, you could have somebody on the healthiest dietary plan possible for them, and then there's always that element of self-sabotage where they fall off the bandwagon. For a day or two, they kind of go back into their old ways of eating or into their favorite foods, and you wonder why that happens, whether it be some kind of stressful situation at work or in the family. I'm always very fascinated by that whole emotional-psychological part of that equation.
Do you find a lot of the stuff you do, you talked about homeopathics really making a big difference for you. Homeopathics, can you explain what that is so our listeners understand? I also understand there's a lot of controversy about homeopathics because, well, maybe you can talk about some of that.
From my understanding and from some of the people that I've spoken to, it's kind of…well, before I explain, I'll let you explain it because you'll do it better justice, and maybe I'll jump in afterward.
Trevor:            Homeopathy is a specific type of medicine. A lot of times people think of homeopathy as the same thing as natural medicine, but it's actually a very specific type of medicine that was developed by Dr. Samuel Hahnemann. It's an old medicine, several centuries old.
Most of the substances are plant- and mineral-based, so they are naturally derived substances. They're diluted and * (14:12—unclear); so they're potentized. They're usually given to people in little pellets and liquids, and, usually, people dissolve them under their tongue.
The idea is that they stimulate what we call in homeopathy the vital force. The immune system, the overall functioning of the body. It creates a healing opportunity not just on a physical level, but also on a deep, emotional and mental level as well.
Yuri:                From my understanding, homeopathy kind of allows the body to reset itself to that homeostasis point where it's able to kind of just heal itself, whereas a lot of supplements and herbs kind of exogenous aids to whatever it might be. I don't know if I'm doing a very good job of explaining it.
Trevor:            That's exactly true. When I'm talking about stimulating the vital force, that's really what it is; it's creating more of that homeostasis, like you were saying. Exactly, that's true.
You can have groups of people, you can have ten people with headaches, and they can have ten different homeopathic remedies that they need. It's very individualized to the person and the set of symptoms they have rather than just, "Oh, you have a headache, so take this."
Homeopathic remedy, we want to know what makes the headache better or worse, how are you affected by temperature, by weather, your emotional state. A lot of different things go into figuring out which homeopathic is going to be best for someone.
Yuri:                I don't understand it very well, but I find it, from what I do understand, very fascinating. As you mentioned, it is so individualized based on your thought patterns and your emotions and other things that you have going on inside of you. You don't really get that from traditional supplements, which is really awesome. And as you've probably seen, they've probably done some miraculous recoveries for some people with various conditions, probably even addictions to some degree.
Trevor:            Yes, yes. It is an amazing form of medicine. It's gotten some bad press because it's hard to, because of the nature of it, it's hard to fit in the typical study model, research. It's hard to use, because, like I said, if you're doing a study on headaches and homeopathy and you've got a hundred people in the study and they need a number of different homeopathic remedies, because it's so individualized, it's hard to create a study like that.
One of the complaints that people have now is that they see it's a placebo effect, but some of the best studies we have on homeopathy are on animals and children that don't even know, they wouldn't even know what a placebo is or that kind of suggestion that they're giving something so that placebo effect would even happen.
Yuri:                Yeah, totally, which is really cool. Let's go back to habits for a second. If someone were to run into you down the street just in passing and they were talking about some of their health challenges, is there a fundamental health habit that you would get anyone to adopt right off the bat? To start with.
Trevor:            With the 21-day healthy-habits challenge, it's 21 different habits that I think are the 21 most essential habits for us to have. There are 21 of them, and if I were to pick one, I think this might surprise you, actually. I think one of the biggest habits has to do with how we show up in the world and our attitude about ourselves and our environment.
I think if people can do one thing, it would be shifting their attitude. One of the challenges I have in this 21-day challenge is seeing a silver lining or reframing issues of blessing. It's such a powerful tool because if we can shift out of those negative thought patterns into more positive, then it makes it easier to exercise and to eat healthier and to do all the other things that help support and nurture our bodies and our souls.
Yuri:                I definitely would not have guessed that, but I would agree; that's hugely important. How does somebody put that into practice? Is that gratitude journaling, meditation? How does that look like?
Trevor:            Well, the way I have people start with that is to release a lot of negative thoughts. I have people do freeform writing. I'll tell my patients just get out loose pieces of paper, and whatever negative thoughts are coming up for you—this usually is when you do get caught in those negative thought patterns.
For most people, that happens on a regular basis. We get either a negative thought about somebody else or about ourselves or a situation that we're in. You just get out the paper and you write down everything that comes to your mind. Nobody's ever going to read this, so you don't have to censor it; you just write everything down until you get it all out of your head and out of you on the paper.
It's really important for people not to read what they wrote, but, instead, after you've written everything down, to burn it or shred it or just get rid of it somehow. It's a way to just get rid of those negative thoughts so that you can start bringing in that more positive experience.
Then at that point look for learning opportunities and why you've written. You don't want people to read what they wrote if it's a lot of negative things, but usually when people go through that, they have an aha moment. "Oh, well, what if I look at it this way," or, "I've learned this," and seeing that learning opportunity in whatever situation that has arisen.
And then that's the kind of thing, then you can write that down and save it. That's when people, I like for people to do journaling, and that's the kind of thing you write in your journal that you save and you go back and look at for inspiration and encouragement.
Yuri:                That's really cool; that's very powerful. I actually just started freeform journaling a couple weeks ago. I find that one of the most powerful things for me is that it just allows me to express how I'm feeling. If I'm not able to do that vocally, at least I can do it in writing. I find it's a very, very therapeutic process; really, really powerful. That's pretty awesome. Very cool.
Let's shift gears and let's talk about you and your daily life. What does a typical day look like for Dr. Trevor Cates health-wise, lifestyle-wise? What does that look like from morning 'til night?
Trevor:            Okay, well, I'm a single mom, I've got three kids, I've got three animals, so we've got a busy house. In the morning they'll always, I really believe in my kids and myself starting the day with a healthy breakfast.
We do our best to make a healthy breakfast. A lot of times that's a healthy smoothie, especially if we don't have a whole lot of time. My kids are in different schools and different programs, so we're all kind of rushing around, doing all that.
I have a practice here in Park City, Utah, where I see patients. I see patients; I also do a lot of interviews and education calls and online support for people, so I do a lot of that during the day. I always make sure that I take time, that balance in my life that I want my patients to have.
In addition to, I feel very fulfilled by my work. I love getting feedback from patients about how their life is transformed, how much better they feel, they have more energy, they've lost weight, their pain is gone, and all these different things. It's very rewarding for me, but I feel like I need to take that time for myself too.
I exercise every day. I feel very fortunate that I live in beautiful Park City, Utah, P-Town, and I love to ski. I ski, I mountain bike, I skate ski, wakesurfing, on the lakes here in the summer, whatever I can do to get out and do that. If it's too cold or something like that, then I go to the gym and I work out with a trainer or do something.
I feel exercise is so important, and it really helps me stay fit and healthy, and it gives me energy and helps my mood. When I go pick up my kids, when their school is over, I can be super mom and I can be there for them and I can take them all around Park City to their various, you know, piano lessons, ski racing, all these different things. I'm fully present for them because I feel fulfilled by my day, by my work, and by the things that I do for myself too.
I take time to spend time with my friends; I have great friends in Park City. And taking time to eat healthy meals with my kids. We have a sit-down meal every night, a healthy meal. We hold hands, we have gratitude, and we talk about something we're grateful for. We laugh and we have fun.
Yuri:                That's awesome, very cool, very inspiring. If there was some kind of magician, an evil magician that came into this planet and took away one thing out of your day that would, like a habit, a lifestyle thing, what would the most important thing for you be that you would not want to lose out of your day-to-day?
Trevor:            The one thing that I would not want to lose—and you say it's one of the habits that I have?
Yuri:                It could be a lifestyle thing. I don't know, if somebody came and took your Vitamix or your juicer or a habit or something you do on a day-to-day basis, like the exercise or anything like that.
Trevor:            I would say if the fun and joy in my life were taken away, I would be miserable. It would affect so many different aspects of my life. I think one of the most important things for me is to be able to have fun and to enjoy life and share that with my kids and do things with my kids and be active and go out and do a lot of the outdoorsy things that I talked about. It probably would be related to that. I think I would have a hard time without that.
Yuri:                No fun and joy equals misery. Kind of makes sense.
Trevor:            Yeah.
Yuri:                Awesome, very cool. Once again, for everyone listening, check out DrTrevorCates.com. You can follow more about what Trevor's up to. If you're in Park City, Utah, by all means, go see her at the Waldorf Astoria spa. She's awesome, really kind, really sweet, very good at what she does.
At the very minimum, online, if you're anywhere in the world, you can check out her 21-day healthy-habits challenge, which you can learn more about and sign up for at DrTrevorCates.com.
Trevor, are there any final words of wisdom you want to share with our audience before we end today?
Trevor:            I would say that one of the reasons why I did the 21-day healthy-habits challenge is because people would say to me, "I just don't have time. I don't have time to do things for my health." The reason why I did the challenge is that what I found is that there are 21 essential healthy habits, and it only takes ten minutes a day to do these.
People can just figure out, try to find ten minutes each day to do something healthy for themselves, whether it's a ten-minute exercise, making a healthy smoothie, taking some time to read labels on their food and learn a little bit about what's good for you, what's not. Just taking ten minutes a day to do these different things that I talk about in the 21-day challenge.
These sorts of things can make a huge difference in our overall health. The testimonials I've gotten from people doing this challenge with just ten minutes a day, people have lost weight, have more energy, they feel more positive. It can make a big difference. Everybody's got ten minutes, right?
Yuri:                Totally, absolutely. Great advice. Thank you so much. Trevor, thank you for taking the time; I know you're very busy.
And for everyone else listening, thank you guys for joining me. Remember to check out DrTrevorCates.com and the 21-day healthy-habits challenge. That's all from me today. I hope to see you guys in the next episode.
Related Posts:
---
Tags: dr. trevor cates, how to overcome food addiction, how to stop food addiction, overcoming food addiction

About Super Nutrition Academy

Super Nutrition Academy is the ONLY nutrition course that makes it easy for everyday people to understand the complex relationship between nutrition and health. If you're tired of all the conflicting health information out there and want a clear-cut, evidence-based understanding of the nutrition and health topics that matter you, then get started today.

---