Posted: May 13th, 2014 @ 11:18 am | By:

Yuri Elkaim
Categories super nutrition academy health class
Episode #104
Learning expert, Jim Kwik, is here to show us how to better focus through the onslaught of information and how to become a more efficient learner.
Click here to subscribe in iTunes (and download)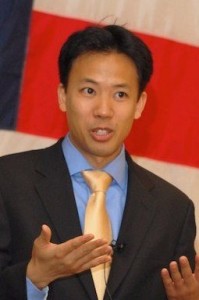 Yuri:                All right, guys, welcome to another episode of The Super Nutrition Academy Health Class. Yuri Elkaim back with you. I'm really excited because today is another amazing day. I hope you guys are having an amazing week. Yet again, we have got a super awesome guest.
We're kind of changing things up a little bit today because this individual is not necessarily a health expert per se, although he does live a rather healthy lifestyle if I may say so myself. His name is Jim Kwik. His last name is going to make a lot of sense when I tell you what he does, and it is actually his real name. He is a world expert in speed reading, memory improvement, brain performance, and accelerated learning.
For over two decades, he has served as a mental coach to leaders in education, entertainment, technology, and business. He is very, very humble, but he has worked with some massive companies: GE, MasterCard, Virgin, Nike, Marriott Hotels, Zappos. He's worked with a lot of Hollywood celebrities. If you follow him on Instagram, you can basically see all of his pictures with amazing people.
He's shared the stage with Richard Branson, the Dalai Lama, and I'm happy to call him a good friend of mine. Without any further ado, I'd like to welcome Jim Kwik to our Super Nutrition Academy Health Class.
Jim:                  Yuri, thank you so much. A big shout out to all your listeners. I love your podcast.
Yuri:                Well, thank you so much, buddy. Just for everyone listening, to kind of bridge the gap here, Jim's, his forte is really in accelerative learning and memory and brain performance. The reason I wanted to bring him on was to help you guys consume your information, whether it be the podcast or reading or whatever it might be, in a much more effective way so you're able to retain what you learn and so in a much more timely manner.
I'm excited, buddy. What's been new and exciting with you?
Jim:                  I'm always excited. I'm excited about this topic in terms of health, especially when I spend this time talking about and doing research in area brain and brain performance, because your brain controls everything. It controls our relationships, it controls our careers and our finances and certainly our health.
One of the things I notice with people, after doing these now for two decades and our online-training programs are in over 100 countries, I noticed people are really stressed and overloaded and there are things that are compromising their health. One of the things is this information overload, this overwhelm with technology, this information flying at us. It's like taking a sip of water out of a fire hose. They say we use about 10 percent of our brain, and I like to show people how to light up the other 90 percent so they could be more powerful, productive, and purposeful in their lives.
What's recent is just me working on a book, so I'm doing a deep dive and a lot of research into this area of accelerated learning. I'm all about helping everyday people like you and I just achieve extraordinary results by understanding how their brain works so they can work their brain. Nowadays it's not a world, you're not paid for your muscle power; you're paid for your mind power. It's not your brute strength, but it's really your brain strength.
The challenge is, your brain doesn't come with an owner's manual, and it's not always user-friendly. People wonder why they feel a little absent-minded or senior moments are coming a little bit early or they misplace things, they can't remember their passcode or pin number, a conversation they had or who's that actor in that recent movie. They'll read a page in a book and forget what they just read. They have trouble focusing.
I did a program just recently, speaking in front of 7000 doctors. One of the things that's coming up with people is this, they call it information fatigue syndrome, because everything's a syndrome nowadays. Higher blood pressure, compressional leisure time, more sleeplessness. Or if you have leisure time, people aren't enjoying it as much because their mind is still multitasking and it's so wired.
In the digital world that we have, where we're outsourcing our brains to our smartphones, I mean, think about all the things our phones do for us now. It holds our memories; it holds phone numbers; it holds the dates in our calendar; it does simple math for us. One of the doctors told me recently, talking about health, is they're not getting early detection of things like Alzheimer's and dementia, these brain-aging challenges, because of GPS.
It's interesting. If there's an external device, a piece of technology that's telling you where to make turns or where to go and when to do it, people aren't realizing that if they didn't have that technology, they would have memory lapses, so they're not getting checked out by their doctors. I think technology is incredibly convenient, but it can also be a crutch.
The truth is, your brain is not a muscle but it's kind of like a muscle, and it grows stronger with use, but it's use it or lose it. I think a lot of people, while you can see somebody's six-pack abs and everything else, people's brains, it's kind of this three pounds of gray matter, this little black box that people can't see inside. We're all about giving people that owner's manual so their lives can be easier and simpler and more powerful.
Yuri:                It's amazing stuff. And for everyone listening, full disclosure: I've used two of Jim's programs on speed reading and memory-recall stuff. I think I told you, within a day, I doubled my reading speed with your techniques, which are amazing. I'm a voracious reader; I want to learn more so I can share more, and being able to consume information and retain it is so vital.
What I love about what you just said a couple minutes ago is that you talked about information overload, and it's kind of like a fire hose with information, and that's something I've always felt is so prevalent, specifically within the health space. With Super Nutrition Academy, the way I see it is kind of like the machete to help people cut through the jungle of confusion and nonsense. I think what you do with Kwik Learning is very similar. You're kind of equipping people with tools to help them learn better so that they're able to sift and sort through whatever information's coming at them.
But you also said something interesting. The information fatigue syndrome. I'm hoping there's no medication attached to that. What is the suggestion that you would make to somebody if they came to you and said, "Okay, Jim, I'm so inspired and passionate about this stuff, but I'm so overwhelmed by this information. What can I do to get a little more clarity on this?"
Jim:                  I think the first thing I would say to this person is that you're not alone, because this is something that's commonplace in the society we live in right now. Unless we're going to live in a cave or on top of a mountain somewhere, if we're dialed in to the Internet, and who doesn't have to be nowadays for our job? I know you have a number of entrepreneurs and parents and professionals who are listening to this.
First thing is: You're not alone. The second thing is: There's real hope and there's real help. We've discovered more about your brain in the past ten years than the previous 1000 years, things like neurogenesis and neuroplasticity, the idea that no matter what your age, you can create new brain cells, that you can make new connections, that you grow older but in a lot of ways, you actually grow better. That's also a factor.
And then the other thing besides hope, going back to the help, you'd be surprised. They say that one-third—let's take your memory, for example—about one-third of your memory is kind of predetermined by genetics and biology, but fully two-thirds is in your control, which a lot of people don't realize. They think that their intelligence is fixed like their shoe size or their height, depending on how we're defining intelligence and smarts. I just think one of the most useful skills to learn, which everyone here can do quite simply, is the ability to learn faster, any subject or any skill.
When I say that you're not alone, it's also not your fault. We all grew up with a 20th-centuray education that prepared us for a world that doesn't exist anymore. A 20th-century education, traditionally, was a one-size-fits-all assembly line process where you sit quietly by yourself, you don't talk to your neighbor. And it prepared you to work in factories and in farms to follow simple directions, not in the world we live in today.
The world today we live in an age of electric cars and spaceships that are going to Mars, but our vehicle of choice for most people, when it comes to learning, is a horse and buggy. That's what's creating a lot of this stress.
When we talk about two-thirds being in your control, those are the lifestyle things. The kinds of things you teach over at Super Nutrition Academy, getting the right vitamins and the right oils, anything that can help upgrade people, getting enough sleep, getting enough exercise, movement. As your body moves, your brain grooves.
All these simple things. It's actually very inexpensive too. A lot of these things like fresh air and exercise and deep breathing, it's practically free. Those are the things we like to bring to the forefront. There are simple things people can do every single day to just get a little bit more focused, a little bit memory enhancement, a little bit more, an edge with their learning. If knowledge is power, then learning is a superpower.
That's why we're always referring to superheroes and super powers. It's kind of a fun metaphor for unleashing your creativity or unleashing your thinking. What I've learned—and health is a very dear subject for me; it's something that I hold very dear, because who doesn't have family members that aren't suffering right now or family members they've lost because they didn't have this information?
What put me on this path was—I want to get to some useful tips for people, but just as context, how I got on this path was, my inspiration really was my desperation. When people see me onstage memorizing a roomful of people's names or really long numbers or words randomly, it's not something that I was born with.
In fact, if people know my story, which I don't tell very often, in regard to health is when I was five years old, when I was a child, I had a bad accident and had a head injury. It left me with a number of learning challenges. I was very slow to learn how to read. For some reason, when the teachers would talk to me, I wouldn't understand basic concepts like everyone else did and I suffered. My focus was everywhere, I couldn't retain things, and I struggled privately and it made me very introverted.
When I got to college, I thought I'd start fresh, and it actually got worse. In order to keep up with everyone in school, I would sacrifice. What would I sacrifice? Where I'd get time from is I wouldn't eat, I wouldn't sleep. As you know, a health expert, that's not very sustainable over time.
What happened was I took a crash, literally. My body, my brain gave out in public. I was in the library, I fell down a flight of stairs, and I woke up two days later in the hospital. I was down to 117 pounds, I was massively dehydrated, undernourished, I was hooked up to all these IVs. I remember I woke up thinking there has to be a better way because I couldn't possibly work any hard.
If you're listening to this and you can identify with working harder with everyone else, that you're not lazy, that you're putting in the effort but you're still not getting the rewards or the results and you're close to what was promised to you, it's very frustrating. I was ready to quit school, but there was an intervention.
A nurse bought me a mug of tea, and the mug had a picture of Albert Einstein, you know, pretty smart dude. It had this quote that you're familiar with, Yuri: The same level of thinking that's created the problem won't solve the problem. And we all have problems, right? It's the sign of life. Problems in our career, problems in our relationships, problems in our business or finances, and our health.
I was thinking, Well, what's causing this problem? I'm a slow learner. And then I was thinking, Well, how do I think differently about it? Maybe I can learn how to learn better. Then I was thinking, Where do I learn how to learn? Then I asked the nurse to bring me a course catalog because I had to choose my next semester of classes.
I go through hundreds of pages and I go through thousands of different classes offered at the university, and 100 percent of them are classes on what to learn—math, history, science, Spanish—but no classes on how to learn. There are no classes on how to be creative, how to think, how to solve problems, how to listen, how to concentrate, how to remember things or read faster.
And that's what I made my study; I made study my study. I started studying this meta-learning; learning how to learn. I think if there's one skill to master, especially in the day and age we live in now, with constant change, it's the ability to learn faster. I think that's one of the super powers we all have inside of us that lies dormant.
Yuri:                What is one tip or strategy that can help people start to unlock that superpower, something they can do perhaps on a daily basis in a couple minutes?
Jim:                  Sure. I'm just going to go through this rapid fire, and I encourage people to take notes because I kind of talk really fast. Speaking of fast, why don't we start there?
I'm really big on framework, so I think if you want to learn any subject or any skill, let's say you have books on your shelf that you haven't read yet. I know, Yuri, you publish so many different things. Maybe people want to be more well-read and finish these things.
I remember the acronym FAST. If I ever want to learn something and I'm listening to a podcast or I'm about to open up a book or I'm sitting in a conference, I think of FAST. The F stands for "forget," which is really a strange way of opening up tips on memory, forgetting.
Forgetting a few things; you want to forget about what you already know about the subject. I find as we grow older, we feel like we know everything, so we're not learning anything new; we're just looking to validate what we already know. They say your mind is like a parachute; it only works when it's open. I would say forget about what you know about a subject, at least temporarily so you can take in information and then see if it makes sense to you.
I would also say forget about everything going on. When you're listening to this podcast, anything that's not important and urgent at the time set aside. All that stuff will be there later; just set it aside because, according to Harvard, George Miller's study says you can only concentrate on seven plus or minus two bits of information. That means you could concentrate on five nine-bits; that's what you're working with. But if two bits are thinking about the bills and three bits are thinking about your clients and two bits are thinking about the children, then you only have one or two bits left to actually focus on what you need to learn. I would say forget about that.
The other thing I would say forget about is your limiting beliefs, because all behavior is belief-driven. A lot of us have these limiting, this self-talk that we have. I'm horrible at remembering people's names. I have really bad focus. Those incantations that we say to ourselves, they're self-fulfilling prophecies.
I remember—with a name like Kwik, you have to be a runner, right?—a lot of pressure. When I was running my first marathon, I remember I picked up a book on marathon running, but one of the chapters was on the psychology of it, which I was really interested in. It said "Your mind is like a super computer, and your self-talk is the program it will run, so if you tell yourself you're not good with names, you will not remember the name of the next person you meet because you program your computer not to."
Always remember your mind is always eavesdropping on your self-talk. And you can tweet that, @jimkwik. Your mind is always eavesdropping on your self-talk, so forget about the limiting self-beliefs. That's the F.
The A in FAST, if you want to learn anything faster, substantially faster, A is: You want to be active. What does that mean? Twentieth-century education trained us to be passive learners. We're just sitting there, we're supposed to consume information, but that's not how the human mind really works. We know it's not based on consumption; it's based on creation, co-creation.
You want to be active. So, how do you be more active in your learning? Well, you be physically more active in terms of movement, which we talked about. As your body moves, your brain grooves. In fact, exercises like juggling or using the opposite hand has been proven to actually grow your brain power. A study at Oxford came out last year that jugglers actually have more white matter in their brain.
Being active is very important. How else can you be active? You can be mentally active. You could ask questions because questions are the answer. If you're not getting the comprehension, just a really quick tip. If you're reading and you're not getting the comprehension that you want out of something, usually what's missing is that you're not asking enough questions.
It blows me away to see people study really hard for SATs and then the students will go through a reading-comprehension exercise or test and then they'll get the questions and see how many they can answer. It's so important, though, to train people to go into the questions first. You have unanswered questions, then all of a sudden, when information's flying at you, questions are like magnets that pull that information inside of you.
If you have a lot of questions, you're going to get a lot of answers. The problem is, most people walk around, they don't have enough questions, so they're not getting the answers, but the answers are always right in front of you.
You want to be active. How else can you be active? Take notes. Just by taking notes, your retention of the information will jump 50 percent. Whether you even refer back—depending on how you're taking notes. I'm a big advocate for mind-mapping by Tony Buzan; you know, whole-brain note-taking.
But a very simple way of taking notes if that's too abstract for you, you can draw a line down the page. Even right now, if you're taking notes—I recommend you do—put a line down the page whenever you listen to this podcast. On the left side you take notes, and on the right side, you make notes. What that means is, on the left side, you're basically capturing information, but on the right side, you're actually creating information. It's kind of like a left-right brain note-taking.
What does that mean? If I give you a tip like FAST, you're capturing that on the left side, where you're taking notes, but then on the right side, you're writing your impressions of what you just captured. That's where you're actually making notes instead of taking notes.
Yuri:                That one's huge. I just want to jump in because I've been using that since I heard you talk about that a couple months ago and what a difference it makes. Consuming something and then turning it in to useful information, it's incredible. That's a great tip, guys.
Jim:                  Exactly. It could be, on the right side it could be questions you have about it or how it relates to something else or how you're going to use it, even, or how it compares to something. That's the A.
The S in FAST stands for state. Very simply, the state is the current mood of your mind and your body. We know this: all learning is state-depending. Whenever I want to learn fast a skill or a new subject, I always put myself in a state that's conducive to what I want to learn. A state of curiosity, a state of fascination, a state of excitement.
Most people think about going back to school; most people, they sat in their chairs and they're hunched over and they're falling asleep, they're in a bored state. If you learn things in a dull, boring state, you're going to code that information the same way. You're going to be equally excited about using the information. That's why you want to put yourself in that high-performance state.
In this state—again, it's your mind, your body, so your mind could ask questions, so you build curiosity, you get fascinated. Also, it's not just your psychology, but it's also your physiology. How you're sitting right now or standing right now deeply affects your state, so movement is very, very important; deep breathing, your posture. Sit right now the way you'd be sitting or standing if you were totally interested in something, and you'd notice your physiology changes accordingly, and that's all in your control.
Finally, the T in FAST stands for teach. I think this is so important because I think you learn things for two reasons. Number one, how it could benefit you, but number two, how it could benefit someone else. Paying it forward, if you will. Imagine right now you had to listen to the rest of this podcast knowing that you had to teach somebody else what you just learned.
Would you listen to it differently? Would you take different notes? Would you process it differently? Of course you would. If you have to give a presentation on this podcast the next day at work, would you study it differently? It gets you involved; it gets you active. When you teach something you get to learn it twice. That's the outcome.
Whenever I want to learn something deeply, I kind of put my professor cap on and say, "How would I teach this to my friend or to my significant other or to my coworker?" It changes the nature of it. You have to personalize it; you have to own it; you have to make it your own.
Yuri:                Yeah, that's huge. That's something that, I guess over the past year and a half two years, has really struck a chord with me. There's so much information; a lot of what we read back in the day we forget. Nowadays it's like, if I can read something and approach it in the sense of how I can take what I'm learning and apply it to somebody else's life or help them apply it to their own life. It makes such a big difference in terms of retention for myself and also impacting their life in a positive manner.
With our listeners, for everyone listening, this is something that I've maybe mentioned a couple times in the past but really looking at, you guys are responsible for your health, and you guys are kind of the gatekeepers to your family's health.
With this information, I really encourage you guys to take this back to your household, teach your kids this information because in so doing, you benefit them and you also benefit yourself. That's a great recommendation from Jim there, so thank you, buddy.
Jim:                  I love it. I love that we're also responsible. A lot of people feel like it takes away from their freedom, but I think it's ultimate freedom when you get the discipline to do what you need to do, when you take the shoulds in life and you make them into absolutely things that you will do.
I remember when I got to introduce two of my heroes in my mind together was Stan Lee, who created a lot of the superheroes, Spider-Man and X-Men and Avengers and stuff, and I got to introduce him to Richard Branson for dinner. Picking up Stan in the car, LA traffic, a ten-minute drive ended up being an hour and we got to talk. I asked him who his favorite superhero was, and he tells me it's Iron Man. He asked me what mine was, and I said I loved growing up with Spider-Man.
And he says these words that everybody knows: With great power comes great responsibility. That's kind of built into our DNA; we've all heard it, we don't remember where we've heard it, but we all know it. So, people who have great power in government, in corporate, they have the responsibility to steward that power wisely.
When he said that I looked at him and said, "You know, the opposite is also true, Stan. With great responsibility comes great power." Exactly what you're saying, Yuri. When we take responsibility, then we have great power to change our lives and the lives of the people around us.
I love being at the cause of something because that allows me to make change. One of my very first students when I taught this, she read 30 books in 30 days, which is astonishing. Astonishing. She struggled for about a week, and all of a sudden, a light switch went off inside her mind and she read 30 books in 30 days.
I wanted to find out—not how she did it; obviously, I know how she did it, but I wanted to know why. I'm very interested in what makes the difference in human motivation. I find out by asking her, I find out her other was diagnosed was cancer and was given 60 days to live. The books her daughter was reading were books on health and wellness, because she was determined to save her mother's life.
Fast-forward six months from then, and I get a call from this young lady and she has tears in her voice. She tells me that they're tears of joy. She tells me that her mother not only survived but is really starting to get well and better. Doctors don't know how or why; they call it a miracle, but her mother attributes it 100 percent to the great advice she got from her daughter that learned it from all these books.
That's why I honor you for being on the front lines, because without your health, you don't have anything. That's your greatest wealth. What I loved about books, and I always have, especially when my reading ability got better, which it can for anybody in a matter of a week or two. Sometimes in a matter of days, some people double their reading speeds. They don't realize what they have the power, the genius they have inside of them.
If somebody has decades of experience in a specific area or expertise and they take time and put it into a book and you can sit down in a few days and read that book, then you could literally download decades of knowledge in days and that's amazing. Wow, what a gift to give yourself.
Yuri:                Yeah, totally. I was actually just at a bookstore last night, going through the aisles and looking for some books. I was saying just that. "How amazing is it that this individual has spent a couple decades honing their craft and getting this message out and learning more and educating themselves in the space of a couple hundred pages and you can download that?" It's incredible.
With that said, what are you reading right now? What's on your nightstand?
Jim:                  That's a good question. Right now, right in front of me, I have The Rise of Superman.
Yuri:                Steven Kotler?
Jim:                  Yes, by Steven Kotler.
Yuri:                Yeah, good book.
Jim:                  Decoding the Science of Ultimate Human Performance, which is really great. I have my friend Adam Braun's book.
Yuri:                Pencils of Promise?
Jim:                  Yeah, he's the founder of Pencils of Promise. The great thing with the work that we do is we have so many friends, you and I, that are authors, and we get to read their books. Even though you know somebody, it's like reading something in a book just the right way—and I'll even go back sometimes and reread books a few years later and I notice it's different. I get more out of it. It's not that the book is different; it's just that we're different.
What I spend a lot of time on is just, for example, in speed reading, it's not just about reading faster. That's one of the benefits. If somebody has to spend four hours a day reading and they could double their reading speed and save two hours a day, that's two hours a day you could spend at the gym, that's two hours a day you could spend shopping or preparing really great meals for you and your family, doing yoga, doing things for yourself. But besides that, saving even an hour a day, you could save 365 hours; that's like nine 40-hour workweeks. That's a lot of time, plus having enjoyment.
What we really focus on besides speed reading is also smart reading. We really focus on comprehending what you read. A lot of traditional speed-reading programs are more based on skimming or skipping words and getting the gist of things, but that's not really the goal.
I ran into somebody who took our online speed-reading program, and he said, "Hey, funny story for you. I recently reread a book I was reading in your class"—because I let people choose their own materials; it doesn't take time, it just makes time because they have to read it anyway.
I was like, "Well, what was it?" He was like, "This book called The Old Man and the Sea." I was like, "Oh, great. That's a great book but I don't think Hemingway updated the book. How is it different the second time?" He said, "The second time I read it after going through your course, I felt like I was in the book. I could feel the sand beneath my toes. I could hear the ocean waves. The one thing I didn't like was the smell of the fish."
That's what you could do with your whole brain. When you activate your whole brain, your comprehension, your understanding, your imagination just lights up, and you connect with information so much easier. No wonder that people understand it and they own it and they remember it so much better.
Yuri:                That's awesome. Just before we finish off, for you on a day-to-day basis, what do you do to live healthy?
Jim:                  My thing is, as I'm drinking my fresh, raw coconut water and my green juice…
Yuri:                Nice, that's my man!
Jim:                  Green juices two or three times a day. I do that, I meditate once or twice a day. Generally, the things that fall in this category. I'll rattle off ten things really fast. Good diet; you want a good brain diet, so that's something I'm very conscious of. I'm not going to go micro on this but just micro.
The second thing is what Dr. Daniel Amen calls killing ANTs, which is automatic negative thoughts; get rid of the junk. Garbage in, garbage out. That's number two. Number three: exercise. It's so important. As your body moves, your brain grooves. Whatever's good for your heart is good for your head. Exercise is shown across the board to help with brain function and mental acuity; very important.
After that, brain nutrients. Even though I think it's good to have a really good diet of brainy foods, I think the soil's not what it once was and we can't get everything, so supplement where you need to. Some people have a range of different fats they supplement with or B vitamins for the brain, if you're into mushrooms and lion's mane, the things that work for them.
After that, number five is a positive peer group. Who you spend time with is who you become. I would say I'm very conscious who I spend time with. I want to be with people like yourself, people who are going to challenge me, that encourage me, that could teach me things. Be very conscious of who you spend time with because they say we're the average of the five people we spend the most time with.
After that, I would say number six is keeping a clean environment. Your external world is a reflection of your internal world, and it definitely helps to have a clean environment, organized, because it kind of organizes from the outside in; it organizes your brain at the same time.
Finally, number seven: good sleep, which I think there's an epidemic of sleeplessness, where people aren't getting enough sleep and it's chronic. That's where you're building your muscle. You're not building muscle when you're at the gym; you're breaking it down but you're rebuilding it while you're sleeping. Same thing with your brain; that's where you're consolidating long-term memories and learning, deep learning. Especially when you're doing lucid dreaming and all the brain-hack stuff.
Number eight: brain protection. This is big. I've had so many accidents myself just being so active, falling off roofs and diving headfirst into coffee tables as a kid.
Yuri:                So you wear a helmet around the house? Is that what you're saying?
Jim:                  Two or three. Being conscious, because there've been a lot of studies with people having concussions playing sports and all this stuff. Just wearing your helmet even when you're riding bikes or your skateboard, doing your thing.
Finally, number nine and ten. Number nine is new learnings, which I know, your community, they're super learners. They're so dedicated; that's why they're still listening to this. They're dedicated to lifelong learning.
There's a correlation, by the way, to learning and longevity. It was on the cover of Time magazine. These nuns, called super nuns, they were living into their nineties and a hundred and above, and they wanted to find out, the researchers, how and why. They found out half of it had to do with their emotional gratitude and faith, but the other half had to do with how mentally active they were their entire life.
New learnings, number nine. With our trainings, we make learning fun; memorizing foreign languages, memorizing what you read, and memorizing names and faces, pin numbers, passcodes, reading super fast but making it fun and enjoyable. They're finding that learning throughout your life not only adds years to your life but life to your years.
And then, finally, number ten, which you know well, is stress management. Stress creates cortisol, adrenaline in your body, how it breaks things down. It breaks down your hormones. It's great for fight-or-flight, if you need to be able to run away or to confront somebody, but it's not really good if you need to think, if you need to focus, if you need to be able to remember things. When we're stressed out, even from public speaking, people forget everything they need to say because the stress becomes self-fulfilling.
I would honor those ten things. I'm not, I would pick the handful of things. I don't think anyone is great with all those things. I think there's some area that, if you're listening to this, you need to be spending time with. If you're looking for that sign, this is your sign right now.
Is it your diet? Are you having negative thoughts? Are you not doing your daily exercise? Are you not supplementing? Are you spending time with the wrong kind of people? Do you need to clean up your environment a little bit? Are you not getting enough sleep? Are you not protecting your brain? Are you not learning new things every day?
I never want to put my head down on the pillow with the same head that I woke up with. Are you not learning? Or are you not managing your stress? Are you not doing the meditation or the yoga or the massage or the deep breathing or whatever to kind of put yourself more centered?
Yuri:                That's awesome. Great wisdom, buddy. Thank you very much. For everyone listening, if you guys want to learn more about what Jim Kwik is up to, you can go to KwikLearning.com.
As I mentioned before, I've done two of his courses, mainly for me, actually, out of my selfish desire to get my pilot's license. I had to really learn a whole new topic area, and I figured if I could learn how to learn more effectively, I could get it done in a much more timely, efficient manner. It was amazing and I still use his principles and strategies.
Jim, I want to thank you so much for taking the time, for joining us today. It's been awesome, as always. Any final words of wisdom?
Jim:                  No, I just wanted to thank you for wearing the cape that you wear. And thank everyone for listening. If you've gone this far, I just want to give you a big hug and a high five, because you're the few who do, and the world is a better place because of it. Let's spread health and learning and that to everyone else who really needs it.
Yuri:                Awesome. Thanks again, buddy. I hope you have a great day. For everyone else listening, I look forward to seeing you guys in the next episode.
Related Posts:
---
Tags: how to reduce overwhelm, how to stay focused, jim kwik, speed reading

About Super Nutrition Academy

Super Nutrition Academy is the ONLY nutrition course that makes it easy for everyday people to understand the complex relationship between nutrition and health. If you're tired of all the conflicting health information out there and want a clear-cut, evidence-based understanding of the nutrition and health topics that matter you, then get started today.

---