Posted: March 5th, 2014 @ 7:00 am | By:

Yuri Elkaim
Categories super nutrition academy health class
Episode #89
Originally appearing in the hit documentary Super Size Me, Alex Jamieson was later scrutinized for giving up her vegan lifestyle. In this episode, we'll go deeper into what happened and what she's up with the Super Size Me 10 Year Anniversary.



Click here to subscribe in iTunes (and download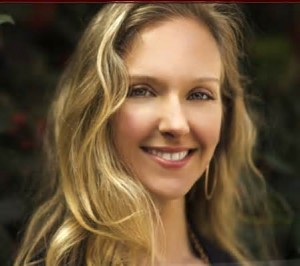 Hey, guys, how's it going? Yuri Elkaim here. Welcome to another episode of The Super Nutrition Academy Health Class. First off, I do apologize for being on hiatus for the last couple of weeks. It's just been a bit of a crazy time in my life. That's not really a good excuse, but I just wanted to let you guys know that we're still here and we're back in the thick of things with an amazing interview today with my dear friend Alex—Alexandra—Jamieson.
If you go back in our archives of awesome, really cool documentaries that you may have seen over the last decade, you may remember one called Super Size Me, where Morgan Spurlock ate McDonald's every day for 30 days. Well, Alex was engaged to Morgan, and she was in the movie as well. We're going to talk a little bit about that and what she's got going on now with the 10-year anniversary of that movie, as well as some really, really cool stuff with respect to some personal challenges that she went through with respect to labels and all that interesting stuff.
Anyways, I want to give you her official bio, and then we'll talk a little bit more formally. She's a certified holistic health counselor accredited through the Columbia University Teachers College and the American Association of Drugless Practitioners. She has completed professional chef training at The Natural Gourmet Institute and is the author of The Great American Detox Diet, Vegan Cooking for Dummies, and Living Vegan for Dummies.
Her approach to holistic health undid the damage Morgan Spurlock's 30-day McDonald's binge did to his body in the Oscar-nominated documentary Super Size Me, and she has spoken on numerous different platforms, including Oprah, CNN, and MSNBC. She currently blogs at Dr. Oz's ShareCare.com and The Huffington Post.
She's a really, really, really cool lady. Without any further ado—and, by the way, you guys can learn more about her at AlexandraJamieson.com. Without any further ado, I'd like to welcome Alex to the call.
Alex: Thanks, Yuri. So fun to be here.
Yuri: Yeah, I think we're going to have a lot of fun. Before we jump into some of the stuff, I find it fascinating that you kind of grew up in a family that was very health-conscious.
You talked about your mom having her own organic gardening radio show and stuff. You were brought up with a really, I guess, privileged health type of upbringing, but then you kind of rebelled in your teens. Can you talk a little bit about that upbringing and kind of your journey through your youthhood?
Alex: Absolutely. My parents were total teacher-hippies. They were back-to-the-land movement late '60s. They bought an old farm outside of Portland, Oregon, where I was born and raised. My mom had this organic gardening radio show every week for 11 years.
We grew a lot of our own food. I grew up in the garden with her, mostly chopping wood and weeding. I think that's why they had children, was to help out in the yard.
Yuri: Historically, I think that's why people had children, to work on the farm pretty much.
Alex: Exactly. I really just learned how food is grown, and I was very connected with the seasons. We made almost everything from scratch. I had an insane sweet tooth and was very crafty. Since we didn't have any sugar or junk food when I was a younger kid, I would figure out any way I could to get treats and snacks and cookies.
I actually started going to church when I was seven down the road every Sunday because I found out the kids down the street at Sunday School got Kool-Aid and cookies. I started going to church by myself at age seven; I was literally going to church to drink the Kool-Aid every weekend.
Yuri: Nice. Metaphorically speaking and physically, yeah.
Alex: Exactly. This obsession with sugar and being a bit of a rebel in my healthy family continued through my teens. I got a job at the age of 14 at a place called The Muffin Break washing dishes, which was a Starbucks before there was Starbucks. The best part of my job was, I got to lick the bowls of icing before I washed them.
I kept up with this total rebellious diet all the way through my mid-20s, when I got very sick. At the age of 25, I had a knee surgery, and I believe the antibiotics postsurgery just knocked out what was left of my microbiome. The healthy bacteria in my gut were no more. They just couldn't hold up the fight, and I came down with full-blown Candida overgrowth; migraine headaches almost every day; put on 25 pounds; depressed; achy joint pain.
Within a few months, I was like, something is really wrong. I'm not supposed to feel this bad. I'm young. What's wrong?
The first doctor I went to, I said, "Look, I can't live with these headaches, I'm depressed, I'm always tired," and within a few minutes, he had handed me two prescriptions for painkillers and Prozac. I knew in my, from my childhood, that this was not the answer; this would mask the symptoms; I wouldn't really heal.
I didn't want to get on a lifelong roller coaster of prescriptions, so I went to another doctor, who was more holistic, more like someone my mom would've gone to, and he asked me what I was eating. I told him and he said, "Well, no wonder you're sick," and he put me on a diet.
That was my first cleanse, detox and really sent me to the library so I could read everything on food and nutrition, and I got so passionate and excited, because within a couple of weeks—I remember the morning I woke up and I was awake and I didn't have any more headaches. The weight just fell off.
I was like, wow, this is amazing. If I can heal myself with food, that's all I want to do. I want to help people get well, and that's when I went back to school to go to The Natural Gourmet and learned to be a chef. It really started this whole renaissance of learning for me.
Yuri: That's pretty amazing. What I find awesome about that is that you grew up—it's so funny because I've known people in similar situations who are brought up in a very what you would think as a privileged upbringing healthwise and then completely rebel against the system once they get into their teens.
I once knew a girl in my early twenties who, she was forbidden to drink soft drinks; they were forbidden. She just crushed them when she got into her teens and just made up for lost time. It's a really interesting dynamic that happens, so thank you for sharing that.
Alex: Yuri, something else that I just realized hearing you say that—I've never put these two things together—when I was a kid, we didn't have a lot of money. My dad was a teacher, my mom was an artist and a gardener and all these things, so we didn't have a lot of money.
I equated how we were eating—healthfully, organically, homemade—I equated that with being kind of lower middle-class, poor. I thought, Wow, look at all my—because I grew up in a wealthy town—look at all my rich friends. They can afford to go out to fast food.
I had it flip-flopped from what it is today. Today it feels like you have to be wealthy to eat well. I don't believe that's actually true, but that's the perception. I grew up kind of broke, and growing our own food was a necessity. That was the way for us to eat healthy.
Yuri: It's kind of interesting too when you think historically, the peasants had access to the healthiest foods because they were living off the land, where the royalty and those with the wealth were just stuffing themselves with entire pigs and just all the luxuries of all that food. It was almost like being overweight hundreds of years ago was an indicator that you were wealthier. It's just so interesting how that's completely flipped nowadays, where it's all about thinness and this kind of obsessive body image that we have of being almost too thin as an indication of health and vitality and whatever else. It's funny how the world works.
Alex: It really is.
Yuri: Yeah. Let's talk about…before we get into Super Size Me, let's talk about this journey you went through. When you told me this originally, I was blown away by a lot of the backlash that you got.
You were vegan for a long time, and then you came out and said, "I'm no longer vegan," and received death threats. Can you share that experience with us? I just found it fascinating.
Alex: Sure, sure. Just to briefly mention Super Size Me, the diet that I used—and this was a more extreme version of what the original doctor who helped me heal recommended—I took his recommendations and I went a major step forward. I said, "I'm going to remove all animal products completely," because I read Diet for a New America, and it just felt, it felt within me like the right thing to do.
It absolutely worked. Going vegan, whole foods, no sugar, no processed foods, that worked. It worked great for my body. I used that same program to heal Morgan after Super Size Me. And I lived happily as a vegan for over a decade. I wrote three books about it, I counseled people about it, it was my career, it was part of my identity.
After our divorce—we were married, we had a son together; we broke up a few years ago—after our divorce my body started to change. I see this as a mismatch in different things happening. I think the stress of divorcing, running my own business, raising a small child by yourself most of the time, the stress—plus, I am now 38; I'm no longer 25, like when I started my vegan diet—your body starts to change.
My hormones started to shift; I was exhausted; my menstrual cycle was coming every 14 to 16 days. I tried everything within the vegan framework to heal my body. I thought, This is what worked for me the first time. Why isn't it working now?
I started craving meat. This was bad; this was unacceptable to my worldview. Now, I had been counseling everyone—omnivores, vegans, veg-curious—because I've always believed that we're all different, and I've always supported anyone who came to me for help in finding what was best for them. But I had a different standard for myself. I thought, I've written three books on this. I have to adhere to the guidelines. This is bad.
But then I realized I was not walking my talk; I was not allowing myself to hear my own cravings for the value that might be in them. When I finally started eating some animal products, it physically felt so good. My body said, "Yes, please! More of that!"
The trouble was aligning my emotions with the physical reality. My body was feeling really good, my menstrual cycle got back to normal, but I was emotionally really torn up about it because I felt like I was hiding, I felt like a hypocrite. I felt a lot of shame; I was afraid somebody would see me at the co-op buying eggs, for God's sake. I finally realized through talking with a few close friends and advisors that I really needed to just be honest about what was true for me. There are probably a lot of other people out there who felt the same way.
Yuri: Yeah. I think that's a very liberating approach that you took because other than some of the backlash you got, I think it gives people permission to not be perfect. I think there's just, as I mentioned before, I think there's this obsessiveness with people having to be Paleo or vegetarian or whatever the name or label is, and I think that's great that you've given yourself permission, as well as other people, to be like, "Listen, my body has evolved. I'm not where I was ten years ago. This is kind of where I am on my journey." I think a lot of people appreciate that, so that's awesome.
Alex: Yeah. It was really challenging for me to press "Publish" on that blog post, when I finally came out, I'm not vegan anymore. I knew that there would be some kind of a backlash, but I had no idea how extreme it would be. It went completely viral within hours; thousands of comments on Facebook, on the post itself. People were wishing me dead. "I hope you have a heart attack. I hope you get cancer and die for what you're doing, turning your back on the animals."
I realized, I had never wanted to see it before, but I realized that there is—again, this is not everyone within the vegan community; I have plenty of friends who stuck by my side and said, "I don't care what you eat. You're my friend."—but I realize that there is a religiosity to certain diets and we really define ourselves and it's a moral stance what we eat. That can be very challenging when you are a human animal and your body changes over time.
Yuri: How do you advise people nowadays with similar issues, whether they're going through their own challenges or they feel that they're trying to adhere to a certain standard? What kind of advice do you have for the everyday person who might be going through something similar?
Alex: I really try to get them, first of all, to feel from that I have no judgment whatsoever about what they eat. That can be very challenging for people to start to be nonjudgmental with themselves, especially when there is some kind of disease or illness and weight loss.
The norm in our food culture is to kind of beat yourself up in to weight loss; deprive yourself, deny yourself. We're really hard on ourselves, so I try to get them to just acknowledge it and see it first and then get in to a place of more awareness and experimentation. We are all so different and every day is different. We change with the seasons; what we need may be different in winter or summer.
You really need to get into a space of awareness and experimentation in terms of trying different foods, eating slowly, recognizing that how you eat Monday morning may show up for how you perform at your meeting on Tuesday afternoon.
It's not always an instantaneous insight into, "Wow, this food is good for me," or, "This food's really bad for me." It just takes practice and guidance. Really, you have to let the judgment go in order to truly see what foods work for you.
Yuri: I think that's a great mantra for life in general—just letting judgment go—because we're naturally hardwired to judge everything almost instantaneously, and I think it's almost like an evolutionary process of being aware that we're trying to really reduce how we judge or the fact that we judge in general. I completely agree with what you just said, which is great advice.
For everyone listening, Alex has something really cool that is just coming out today, I believe, which is the Super Size Me ten-year anniversary virtual conference. If you guys want to check it out, which I highly recommend you do, you can go to SuperNutritionAcademy.com/SuperSizeMe and you can register for it. She's got some amazing speakers and, obviously, we'll talk about what this is all about.
Before we get into that, I want to ask you: What was a big lesson that you learned from the movie, being part of that whole Super Size Me process, the documentary, the movie, the whole bit, what was one big takeaway that you got from that?
Alex: Wow. What I took away at the time may have changed, so I'll tell you two things. I'll tell you what I took away at the time was when Morgan and I came up with the idea together—on his mom's couch on Thanksgiving Day 2002—I was immediately afraid for him. This idea to eat nothing but McDonald's for a month, I thought, Wow, this is going to be a health disaster.
He had three different doctors and a nutritionist tracking his progress—doing blood tests and weigh-ins and seeing how the food was actually affecting him biochemically. None of them thought anything bad was going to happen to him. They were all convinced that, you know, the human body is resilient, this isn't really that bad for you; you'll be okay. It was really amazing to me that doctors would not understand the role of nutrition and fast food in someone's health.
I believe that has changed. I believe there is a growing awareness among some of our co-friends that we share. People like Dr. Mark Hyman; there are so many amazing doctors out there really spreading the word about nutrition and the effect on our health.
At the time, ten years ago, that was not a common belief among doctors. I learned the value and role of the alternative nutrition and chef world, because we were the ones really waving the banner, saying, "Hey, stop eating that!"
Yuri: It's also amazing how resilient we are to some degree but also how amazingly quickly you can reverse the damage as well, like what you did with Morgan afterward, which I found is amazing.
Alex: It is. He started off in the best shape possible, and within a few weeks, he had gained 24 1/2 pounds; his cholesterol was up 60 points; his liver was so filled with fat, he was giving himself nonalcoholic hepatitis. Within three weeks. Really remarkable.
And within two months of putting him on this whole-foods, plant-based detox diet, we reversed all of that. So, yes, the human body is amazing, but you really have to focus on the healing part of it.
You asked what I had learned. I think there's a new lesson or there's an evolved lesson from Super Size Me. The idea that it's been ten years is kind of fun and exciting, but there's still a lot to fix. There's a lot of awareness  really educating themselves, but we really still have
Yuri: I'm losing you there a little, Alex. You're cutting out.
Alex: Sorry, I'm not sure what happened? How's this? Sounding okay now?
Yuri: Yep, you're good.
Alex: The idea of the summit is to fix food; inspire people to fix more of their own food from scratch at home; help them fix their relationship with food should their be any emotional or habit-based issues; and, finally, inspire and motivate people to fix the toxic food culture that we live in. I think when you tie those three things together around the tentpole of food, that's when real change happens on the individual level, for families, and for communities.
Yuri: Yeah. Can you just kind of mention some of the speakers you guys have throughout the summit?
Alex: Sure. We've got Vani Hari, The Food Babe; she's been instrumental in making some major changes in corporate food culture recently. We also have Candice Kumai from Top Chef. We've got Leanne from Saving Dinner. Real foodies who are really helping people inspire to cook more food at home.
We also have Michelle Bouchard, the president of Dr. Oz's HealthCorps, which is one of the great, great organizations getting out there and changing the way kids are educated about food in schools. We've got Joe Cross from Fat, Sick, and Nearly Dead. We've got Nick Polizzi, who made Raw for 30 Days and The Sacred Science movies.
We've got documentarians, food activists, chefs, health experts. John Robbins. We've got vegans, Paleo, gluten-free; we've got a little bit of everything so that we can really present the ideas that will inspire people to find the one to three ideas that are going to help them make lasting, amazing changes for themselves and their families.
Yuri: Then we can get some of this information out to McDonald's headquarters?
Alex: Yeah, they're not taking my calls these days.
Yuri: That would be pretty awesome. Once again, guys, you can go to SuperNutritionAcademy.com/SuperSizeMe, and you can register for that free event; it's going to be awesome. What else did I want to mention? I just forgot.
Moving forward with people, what can people expect to really take away from this summit? Even if they have seen Super Size Me or if they haven't, what's one thing you hope that they can kind of walk away from these interviews and really put into action in their own lives?
Alex: The food-and-nutrition landscape has changed in the last ten years. The information from the movie is still valuable, but there is still a lot to be fixed but it feels overwhelming. I think that's the issue that keeps people stuck in a kind of frozen paralysis around changing their own food because there's so much information out there.
What I believe they will get from this series is inspiration; inspiration to get moving, to make a little change in their lives or to get involved with that local food organization or to really examine and see in a nonjudgmental way their relationship with food. I think inspiration. This is a positive, hopeful, inspiring group of people, and there's an incredible amount of bonuses that the experts are giving away; it's incredible how many resources and tools you'll take away from this series.
Yuri: That's great. Just before we finish off, I want to talk about what I think is one of the biggest, kind of crippling components to healthy living, which is, it's not even the food a lot of times, it's this kind of underlying, whether it be conditioned habits or emotional associations we have with food.
In your experience, what's one of the biggest reasons why people have certain associations with bad foods, and what's something they can do to maybe overcome that? If somebody is, for instance, when they feel crappy they just devour a bag of chips or… When that happens, how do you advise somebody to move forward through that?
Alex: I'm actually really interested in this. This is one of my sweet spots. I love to look at that stress. What's going on in you right now? Or what happened just before this craving came over?
Cravings is one of my favorite topics. Where we get a desire for something because we know it's going to make us feel better. That's really what it is; we just want to feel good. Our brains and our bodies—really, our bodies are pretty brilliant.
Your body is healing all day long; it's doing millions of things you don't have to tell it to do; it's incredible. But it also knows the quickest, fastest route to get you that hit of dopamine or relaxation that's going to help you feel better right now. That way your body is always taking care of you.
But it's up to you, the logical brain your head, to start examining, What's going on with me? Why am I stressed or anxious or sad or tired? And what is it that my body really needs right now? Do I need to take a nap? Do I need to have some intimate time with my partner? Do I need to start dating? Do I need some creative outlet?
There are a lot of things that nourish us that we don't always give ourselves that food is taking the place of. That's actually a big aspect of our series. I'm talking to Darya Rose; she's a neuroscientist and a foodie. Susan Albers; she's a psychologist, amazing with food and cravings. Cynthia Pasquella. These are people who have dedicated their lives to helping people see what the cravings and habits actually mean and how to transform them pretty easily.
Yuri: That sounds great. I've found, even in my life that's one of the things that's one of the things that's kind of crept up here and there. I know for a lot of people, even the healthiest diets, you can give them exactly what to eat, but there're always those times where they fall back into something because of something that may have happened in their day-to-day existence.
I don't know if people are…certain people are but maybe not as many as would like are as conscious of why it is that they turn to those foods, so I think it'd be really great information for everyone to just kind of learn about and start becoming more aware of, because I think it's a really big stumbling block for so many people.
Alex: Absolutely, and I loved what you said earlier about the perfectionist attitude around food and diet. I've got to tell you: I love food. I love being a human being.
Sleep is one of the awesomest things about being a human. It's so good! It can be so fun, and you can really get to the place—I know some people listening to this may not believe it's possible, but I believe you can discover a way to eat healthfully and truly enjoy and taste all of life's riches in terms of what we can eat. There's so much available out there, and the more you learn and see and get honest with yourself, the better that possibility becomes.
Yuri: Yeah, that's awesome. I'm right there with you. I'm a huge foodie. I love living in Toronto because there are so many amazing restaurants, and for me it's really all about balance and trying to do the best you can with what you have. But that's great.
Thank you so much for taking the time, Alex. I know this has been tremendously insightful for me, and I hope for our listeners as well. Once again, everyone, to check out the Super Size Me ten-year anniversary virtual conference, you can go to SuperNutritionAcademy.com/SuperSizeMe, all one word. Definitely register; it's free.
Check it out, listen to the interviews; they're going to be mind-blowing. Even if you just come out of there with one thing that could change your life in a big way, that's very worthwhile. Alex, thank you so much for taking the time.
Alex: Thanks, Yuri, this was great.
Yuri: I look forward to connecting with you very soon.
Related Posts:
---
Tags: alex jamieson, alexandra jamieson, super size me

About Super Nutrition Academy

Super Nutrition Academy is the ONLY nutrition course that makes it easy for everyday people to understand the complex relationship between nutrition and health. If you're tired of all the conflicting health information out there and want a clear-cut, evidence-based understanding of the nutrition and health topics that matter you, then get started today.

---