Posted: August 25th, 2014 @ 4:59 pm | By:

Yuri Elkaim
Categories super nutrition academy health class
Episode #107
Can you really heal yourself? You might be surprised at what Dr. Fab Mancini has to say.
Click here to subscribe in iTunes (and download)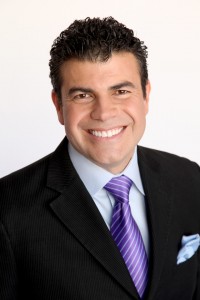 Yuri:                Hey, guys, how's it going? Yuri Elkaim here. Welcome to another episode of The Super Nutrition Academy Health Class. I'm really excited to be back with you today. I hope you're having an awesome day. My day is just about to get immensely better because I'm on the line with my good friend Dr. Fabrizio Mancini.
He's one of the sweetest guys, one of the most giving, heart-centered healers that you could ever possibly hope to meet. He's an amazing individual. Let me give you a bit of the rundown of who he is so you have a better understanding. He is a self-healing expert and internationally acclaimed educator, philanthropist, bilingual speaker, and president emeritus of Parker University.
He's the author of the best-selling book The Power of Self-Healing, as well as Four Steps for Living a Fabulous Life and coauthor of Chicken Soup for the Chiropractic Soul and The Well-Adjusted Soul. He's been a frequent guest on Dr. Phil, The Doctors, Fox News, CNN, and a number of other amazing media platforms.
What I love about Fab is that he's just such a genuine, happy, caring individual. I'm really excited to have him on this episode. We're going to go deep into spiritual-emotional stuff; we'll see where the conversation goes, but it's going to be amazingly valuable nonetheless. Dr. Fab Mancini, welcome, buddy.
Fabrizio:         Thank you, Yuri, it's such a pleasure to be having this conversation with you. Thanks so much for inviting me.
Yuri:                Absolutely. I'm always glad to connect with you; it's always a fun time. So, what's been new and exciting in your neck of the woods?
Fabrizio:         Well, it's interesting you mentioned that because, as you know, my first 10 years in professional life was as a practicing doctor. My next 14 years was as an educator, as president of Parker University in Dallas, Texas. And my last year and a half, since I retired from that position, has been really trying to have a conversation with the public to gain a better sense of understanding as why they're not having the health that they want.
We all know that we have a health care system that is broken. I believe the reason that it's broken is because the paradigm is wrong; it's primarily focusing on health from the outside in rather than the inside out. We also know that in the United States, we spend more money than any country in the world to be healthy, but yet we rank 37th in the world as far as the health care system. Most importantly, we have 80 percent of our health care conditions that are chronic in nature but also preventable because, primarily, the root cause of those conditions is our lifestyle choices.
This is one of the reasons that I'm such a fan of yours, because you've been teaching us for so long to pay attention to these root causes, and I've been also, as a doctor out there, talking to the people on my radio show with Hay House and television segments and public speaking and the books and all the interaction that I have with the public is primarily to gain a sense of what we need to have as a conversation for them to begin to shift their paradigm so they can have the health outcome that they're looking for instead of the frustration that they're experiencing right now.
Yuri:                You mentioned something really cool. You talked about how or paradigm right now is about healing from the outside in as opposed to the inside out. You're obviously amazingly gifted at the inner-to-outer healing. What does that look like for somebody who has a healing crisis for some kind, whether they have diabetes or cancer or heart disease or they're overweight or they're in a health rut? How does somebody start that journey of healing by going inside first?
Fabrizio:         That's a great question. The first thing I would tell a patient or anyone out there that may be listening is the fact that your condition, your illness, your disease does not define you. The challenge that we're having right now is that as soon as we hear a condition, whether it's rheumatoid arthritis, whether it's reflex sympathetic syndrome, whether it's fibromyalgia, whether it's cancer, whether it's heart disease, stroke, all of the sudden we start feeling like we are the condition, we are the illness, but you're not; you're a human being.
The condition is only there trying to express something that is deeper. For instance, one of the first things that I do is I look at the symptoms not as the enemy. Every condition may have a symptom, but the symptoms there are really the alarm system of the body that are trying to tell us there's something going on that we need to pay attention to.
I look at a symptom as a friend rather than an enemy. Instead of trying to diffuse the system or kill the symptom or trying to numb the system with either medications or perhaps even a surgery, I try to listen to a symptom and say, "What is it trying to tell me? And where is this coming from?" Now, what you find a lot of times is that most of our conditions are not genetic in nature. In fact, the new science right now is called epigenetics.
What scientists are finding out is that for many years, in the '70s, '80s, and '90s, we were thinking that if we would just focus on the genes, we could try to alter some of these conditions. What we're finding now in epigenetics over the past 10 years is the fact that the environment around the cell is actually what's dictating how the gene expresses itself. We have to pay attention to our environment.
My big lesson—and pay attention to this—is the fact that our bodies, the root cause of our problems, the solutions to our problems are not always physical. In fact, we find that many times, the root cause and the solution, we find them in the emotional state of being or the spiritual state of being. We all know that stress is about 80 to 90 percent of the cause of many of our conditions right now. We live in a very stressful world, but how do we handle that at? How do we deal with that? Are we even aware that that may be what's causing our symptoms today?
Yuri:                We don't identify with the condition. What's next? Are there common emotional or spiritual traits that appear across different illnesses? If a hundred people have diabetes, is there a specific emotional root to that in all hundred cases? Is it the same or are there different reasons?
Fabrizio:         That's great. Over the past 25 years, I've been researching the emotions that really help us heal and the emotions that contribute to our disease process or our illness process.
What I've found is that most of us understand what some of the emotions that are contributing to our disease process are. We know that stress is a big culprit of that. We know that depression is a big culprit. We know that anger, resentment, all of those emotions—anxiety, fear—those have been emotions that many studies have shown that are linked to actually making us sick.
Then I started figuring out that there were some emotions that were actually helping us heal. I'm going to share with you the three most powerful emotions that help us heal. The first one is forgiveness. I have found—and the literature is full of studies—that show that forgiveness is one of those things that frees us from the past.
See, unless we forgive our challenges of the past, people that have hurt us in the past—it might've been that first boyfriend, that first girlfriend; it might have been our teacher that maybe told us we'd never amount to anything; it might've been a parent that was going through a difficult situation, whether through drugs or alcohol; or maybe it was a person that abused us physically; or it might've been a teacher later on; or it might've been a boss; or it might've been a friend. Whatever the case may be, we need to learn to forgive.
Let me give you an example. I had a patient come to me about a month ago, and this lady was suffering for 27 years with fibromyalgia and some other conditions, in severe pain, taking about 10 pills a day. She had been from doctor to doctor to doctor. She read my book. She said, "I want to go see him," so she flew in to Dallas, Texas, where I'm at.
As I was evaluating her in the history, I happened to ask her a question that I typically ask my patients on their first visit. I said, "If I was to give you years of experience that you have been through—medical school or chiropractic school or acupuncture school or energy school or nutritional school—and you had all these degrees next to your name and you were the most educated person in the world. If I was to ask you where you think this problem is coming from—think about it for a minute; don't tell me right away, just think about it for a minute—where do you think it was coming from? Obviously, we're missing it, so I'm going to ask you to please go inside of yourself and don't think about anybody else's opinions. You think about where this may be coming from."
Yuri, immediately, she said to me, "It's my son-in-law." I was like, "What?" "It's my son-in-law. He's the culprit of all this. I hate him! I hate him!"
Yuri:                Wow.
Fabrizio:         What seems to have happened was many years ago, this young man got her daughter pregnant. They got married, he became an alcoholic after that, the daughter was raged. She couldn't take the marriage, she split, moved to a different state, and he was raising the daughter. All of a sudden her husband passed away and she was homeless. He took her in. Now she had to watch the alcoholism every single day and watch her granddaughter not be happy or stable. She blamed everything on him, everything on him.
I said to her in one of the techniques that I use, I said, "Okay, what if you were to go back to that house and be thankful for the fact that he's giving you a roof over your head, that he's feeding you every day when you can't afford that at this time in your life? What about if you were to be grateful for the fact that he gave you your only granddaughter, which you love to no end? What if you look at him and say that he's a good father, he's providing for her, he's sending her to a good school, et cetera, et cetera?"
I said, "You start loving him, just start looking at the positive things about him. She began to do that, Yuri, and within 24 hours all of her symptoms went away. It's been a month; none of her symptoms have come back.
Yuri:                That's amazing.
Fabrizio:         There's an emotional relationship. The second one is gratefulness, gratitude. We have found that the more grateful we are, it allows us to move away from the future and really be present and be grateful for what we have. Most of us are looking at life like, When I get there… When I have this job… When I make so much money… When I have the perfect relationship… When I lose some weight… When I have more energy, then I'm going to be so-and-so.
The reality of it is that we're not being grateful for the things that matter in our lives. Most people are in the rush of trying to build their professional careers and actually taking for granted the things that, once they get to that point and they've made all the money in the world, they're going to realize that their loved ones were the most important treasures in their lives. That is their legacy.
Gratitude is something that I really very much encourage all of you to be grateful, to wake up every morning with gratefulness, to go to sleep every night. Maybe have a gratitude journal in which you write two and three things every day that you're grateful for. Maybe send gratitude texts or gratitude e-mails to people that would never would expect for you to say, "Hey, I noticed that you paid me a compliment today at work. Thank you so much; that made me feel good." Or, "Hey, you helped me on that project and you made me meet my deadline. Thank you so much." Little things like that.
The last one, Yuri—and this is the most powerful one—is love. There have never been more studies in which the power of love shows that it's the greatest healing power there is. When it comes to healing ourselves, love is the answer. In fact, I must tell you that since 1988, I wrote my mission statement in life and it's never changed. It's one line. It says to learn to unconditionally love myself so I can unconditionally love others.
Yuri:                That's good.
Fabrizio:         I've realized that if I can learn to unconditionally—I'm talking about the kind of love that you have for a new baby. It doesn't matter what that baby does; you're still going to love it. There are no expectations; there are no conditions. The problem is that most of our love today is conditional; it's conditional toward our partners, it's conditional toward our children, it's conditional toward our workplace, it's conditional toward our friends. I'm here to tell you that if you can be loving to the point that you don't expect anything in return, you just want to love for the sake of loving, there's no greater healer than that.
Yuri:                That's amazing. Forgiveness, gratitude, love. Very simple, I guess. Simple in theory. Why do find that sometimes, theoretically, it's easy to be grateful or love yourself, love somebody else, but why do we put up these blocks sometimes where it's almost like we don't want to let go of a specific resentment or feeling that we have toward ourselves or somebody else that kind of prevents us from moving forward?
Fabrizio:         Well, it's a very interesting story. I was having a conversation recently with somebody that was talking about the networks and the ideas of reality television. We're having all of these reality TV shows, and I've been speaking to a lot of networks about a couple of show ideas that I have, and it's amazing that the first thing they say is, "We're looking for a reality series."
The thing I came up with, Yuri—and you tell me what you think about it—is that reason that society is so glued to the reality series is because when you watch people go and expose themselves on national television—or international television—and be able to go through all of the chaos that happens in someone's life, whether it's scripted or nonscripted, you can still see the emotions of chaos going on, it makes us feel better about our lives. We say, "At least we don't have it as bad as the Jersey Shore kids. At least we don't have it as bad as some of the housewives in New York."
That's what I'm hearing in society. I'm hearing the fact that this is like an escape. It makes you feel like, Man, I don't have it as bad. I'm feeling better about myself.
But little do we know that instead of healing us, that's creating more chaos in our lives instead of addressing the issues. There is a sense of ownership that many of us are holding on to those types of emotions that are nonhealing for ourselves. I've seen people hold on to anger even despite that it might have killed them.
There are a lot of studies that show that anger leads a lot to stroke, it leads to heart attacks, it leads to many issues. But still, you see a lot of people that say, "I just can't control myself! That's my temper, that's how I'm made," instead of really taking some deep breaths and being able to say, "You know what? I'm worth it. I'm worth it."
That was going to be my other point, Yuri. I think that we live in a society today in which most of us are really struggling with our self-esteems. Most of us are doubting ourselves, whether we made the right choices, whether we married the right people, whether we're dating the right people, whether we chose the right careers, and instead of doubting ourselves, we need to be certain of who we are and that what you're doing right now is exactly what you're supposed to do. And if it's not, that's okay; know that you can change it, but stop beating yourself up because that's not helping you heal.
Yuri:                That's awesome. Again, it comes back down to self-love, I guess, right?
Fabrizio:         Very much so. Honestly, as you know, I speak to a lot of doctors worldwide, and I often tell them to start paying attention to the self-worth of themselves as the healer and the self-worth of their patients so they can have a greater healing potential in that process.
Yuri:                Yeah, that's great. Your background is in chiropractic and the science realm. If the skeptic is listening to this conversation and they're saying, "Emotions, how does that physically manifest as a tumor or a symptom?" For the skeptics out there, can you explain how intangible emotions become physical things, whether they be positive or negative?
Fabrizio:         Believe me, there are a lot of studies that have been written about this. I'll give you one study that was at the University of Washington that was saying that patients with diabetes who were also depressed had a significantly higher death rate than those who had had diabetes alone. Depression, as you know, is taking over nation. We have our children, almost 15 percent of our children below the age of 16 are taking antidepressants. That is ridiculous.
To me, my childhood was the happiest memories of my life. And even though my adulthood is very happy, is still remember how happy I was, and innocent, because I looked at life with such lenses that were so optimistic in nature. Whether we went to Disney world or whether we went to a new city or whether we stayed in a hotel that we'd never been to, you looked at life with such a joy.
The bottom line is this: We have a lot of studies that show us that our emotions change our chemistry. For instance, we know right now that one of the challenges of why we're getting obese into the world is high levels of cortisol. You talk about it all the time.
What most people need to understand is that many of our emotions are causing that level of cortisol to go high because we're not addressing that. If you're going to a job right now that you hate and you're coming home every day frustrated or what I call in survival mode, you're doing it just as a way to get a paycheck just to be able to pay for your apartment or house or whatever. We also know right now that emotions like anxiety, we have a tremendous amount of anxiety in the world because of the incertitude that we don't know what tomorrow is going to bring.
My question to you is: Why not live every day like if it's your last one? Why not just be okay with whatever happens today? Be responsible. I don't mean to the point that you're going to party until there's no tomorrow; I'm talking about living your life with a sense of balance, physically, emotionally, and spiritually.
That means you're going to wake up every day, you're going to work out. You're going to eat the right foods because you want to feel good about yourself; you want food that's going to give you energy, that's going to make you feel good, that's going to nurture yourself, that's going to help you regenerate to the kind of person you want to be, not the kind of person you are right now, because our cells are constantly regenerating.
And then from an emotional perspective, you're going to be grateful, and you're going to be happy. You're going to be smiling to everybody that you meet. You're going to say positive things about other people instead of negative things. You're going to actually compliment yourself and tell yourself "I love you" every single day, because it may be the only time you hear "I love you" on that day.
And in a spiritual sense, you're going to start meditating because meditation allows you to get into that center space that allows you to connect with a higher dimension. We all have studied the alpha waves and we know that alpha is kind of the window to the soul and we know that in that space, you can create guided meditations and you can create imagery, you can create visualizations. You can actually reprogram your brain every single day if you choose to.
But we also need to be connected with nature, because one of the most spiritual things that we can do is to connect with nature. And then if you're religious, I want you to get into your religion. And don't look at it from the sake of religion; look at it from the sake of the values that it's giving you to understand that there's a higher intelligence out there that is supporting you, that you're not alone in this world, that even when you feel alone, you're not alone.
Yuri:                Do you think that there's something missing or that we're not paying attention to in the Western world verses the third world, when we look at a lot of the chronic disease states and why…? For whatever reason, we have more than enough, but we still are striving for more and more and more, this Western mentality or this paradigm that we live in. What do you think? Is there something that's missing in our culture that's leading to all these different disease states?
Fabrizio:         Yuri, I've been very blessed because I've lived on different continents, I've lived in different countries, and I can tell you that it's really an attitude. I think that because we're such a young country and because we've been very blessed, more than most, with economic wealth. Here poverty is around $18,000 a year. I was born in South America, where poverty means that you are living in a cardboard box in the middle of nowhere, with nothing to eat and nothing to drink, and you're living in your underwear, if you happen to have underwear. That, to me, is the difference.
I think it's a sense of that we have been spoiled, but I also think it's a sense of attitude that it's never enough. It's never enough. The way that we're conditioned in this country—I don't know if you know that this country, when it comes to our health, is the only country that allows pharmaceutical companies to have a commercial that says, "Go see your doctor for this pill." We have never seen any country be able to do that except for the United States.
We also have a country in which medicine here is a business; it's not a lifestyle, it's a business. When medicine becomes a business, then sometimes, unfortunately, you may or may not get the perfect or best recommendation as to what you should do. That's why I recommend my patients to be informed and to also include into their health care providers theme a natural provider, whether it's a chiropractor, a naturopath, an acupuncturist; even a massage therapist can do a lot of healing, or an energy doctor. But make sure that you know that there's a balance out there that not everything has to be dealt with with drugs and surgery.
Listen, I am a huge fan when it comes to traditional medicine for those urgent cases in which we need it. But I'm telling you right now that is not solving over 80 percent of our cases right now in health care, and that's what is bankrupting our nation. Harvard Medical School, two years ago, released a study that said that over 50 percent of Americans are going bankrupt because of a health issue. That means that right now, your health has to be the most important thing in your life because your health determines every other area in your life: your finances; your relationship with others; your work productivity; your spirituality, because if you're not healthy, you're going to resent a higher being for the misery you're going through.
I'm just saying to you: Check your attitude right now because if you practice the three emotions I told you—forgiveness, gratitude, and love—I promise you you'll be in a much better state to be able to heal yourself.
Yuri:                Amazing wisdom. Awesome stuff. For everyone listening, if you want to check out—well, I would recommend, first of all, you get his book, The Power of Self-Healing, which you could pretty much get at any bookstore or online on Amazon, Barnes and Noble, all the regular outlets. It's an amazing book and I think it's an important message to, as Fab was talking about, going inside and kind of feeling with those deeper issues before we can expect any kind of outer-world results.
If you want to follow Dr. Fab Mancini's work, you can go to DrFabMancini.com and learn more about his work. You can also listen in on his radio show on Hay House Radio; amazing stuff.
I know we've covered a lot of ground in 25 minutes, Fab. Any final words of wisdom you'd like to impart with our audience? If somebody came across you on the street and they said, "I've listened to your stuff. I've read your book. What's the one thing I can do today, moving forward, that can change my life for the better?"
Fabrizio:         I believe one of the best lessons that I can leave you with right now, which has been one of my greatest lessons in life, is the fact that we need to pay attention to our responses. Our responses to life are really what determine our outcome. That is a choice. You have the choice to choose the response.
I learned many years ago that the circumstances in my life, whether it was the environment in which I was raised, whether it was the university that I attended, or whether it's the friends I was hanging around with or whether it was the economy or whether I had a job or lost my job, all of those things do not define us. That response is the key. We have to pay attention to the responses, and we have to be able to choose wisely.
Right now many people are choosing based upon what they see other people choose. You're eating what your other friends are eating. You're living your life with the same kind of chaos that other friends of yours are living their lives. You're getting into relationships without really understanding what a beautiful thing a relationship can be and what a constructive thing it can be. Maybe your relationships are more destructive in nature.
All I'm here to tell you is: You have the power to respond. Whatever the stressor in your life is, you can choose a better response in order to give you a better outcome, so pay attention to your response.
Yuri:                Awesome. Terrific stuff. Dr. Fab, thank you so much for taking the time, for sharing your amazing insights with us. It's always a pleasure to connect with you. Once again, for everyone listening, you can check out his work at DrFabMancini.com.
And once again, all my followers and listeners out there, I really appreciate you tuning in for yet another episode of The Super Nutrition Academy Health Class, and I look forward to seeing you guys in the next one.
Related Posts:
---
Tags: dr. fab mancini, the power of self-healing

About Super Nutrition Academy

Super Nutrition Academy is the ONLY nutrition course that makes it easy for everyday people to understand the complex relationship between nutrition and health. If you're tired of all the conflicting health information out there and want a clear-cut, evidence-based understanding of the nutrition and health topics that matter you, then get started today.

---